If you are looking for lawn solutions, artificial grass could be your answer. Artificial turf has been around in the United States since the 1960s and was used in sports stadiums. But, today, it is seen in homes across America as a viable solution to many homeowners' needs for landscaping their property or adding green space.
Artificial grass has many benefits, like the fact that it's eco-friendly and environmentally friendly. However, there are different artificial grasses on the market. You may not know which one is best for you! Here is some information about artificial turf to help you make an informed decision when choosing your lawn.
Rubber crumbs.
This option provides a realistic-looking surface because it closely resembles natural soil. However, this fake grass does come at a cost since it costs more than other options because of its higher weight per square foot. It is less durable than many others, so if durability isn't essential, choose this one.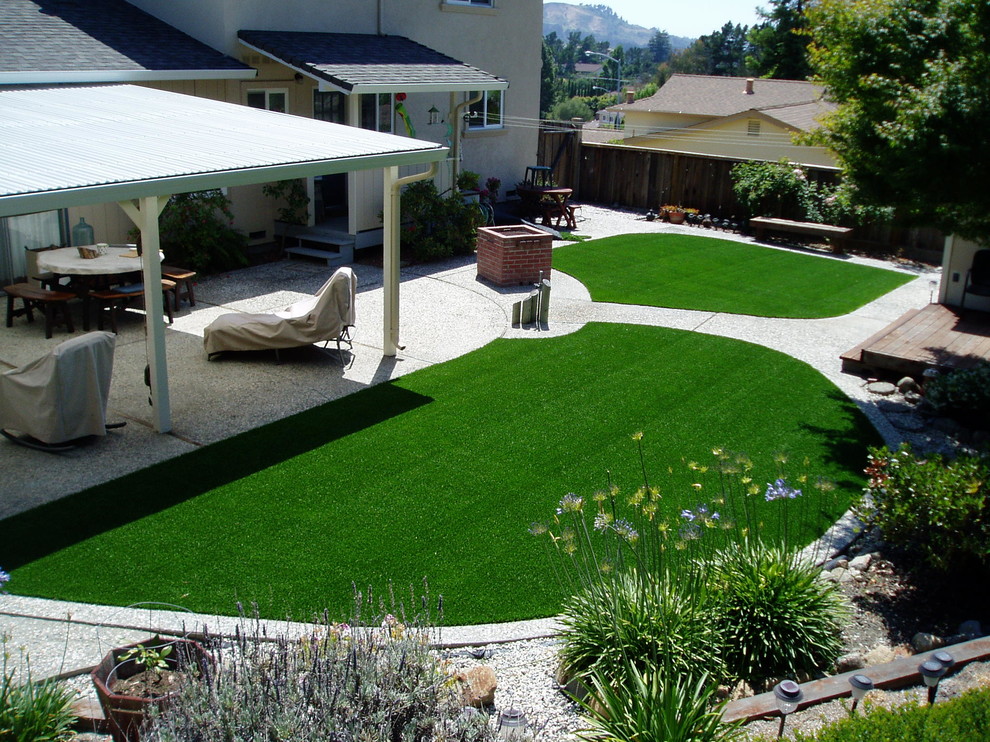 Grass that has a fabric backing.
This option is the least costly, but it also isn't very durable. Thus, you don't want this in high-traffic areas or where there are often kids running around. It also doesn't have excellent drainage either since the water sits on top of the surface—so if wetness bothers you, then go with another choice instead.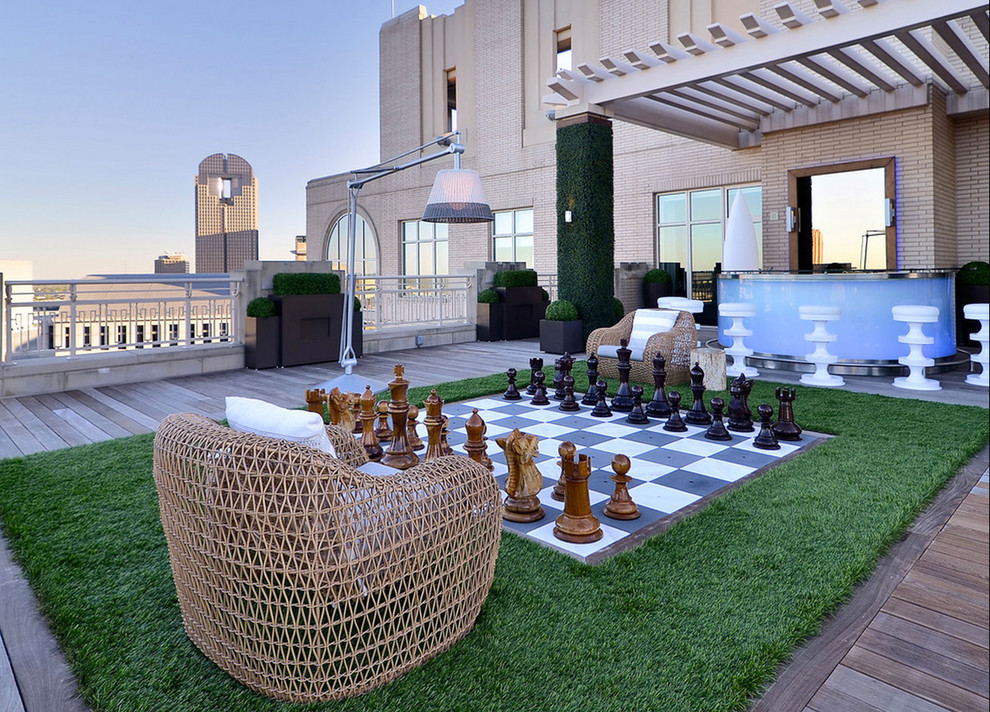 Photo by MegaChess & LawnGames
Tufted turf.
The only downside to choosing this kind of fake lawn is you cannot use it for sports purposes. This is because they do not meet regulations. But they're perfect for pet owners who never want their pets' paws dirty again.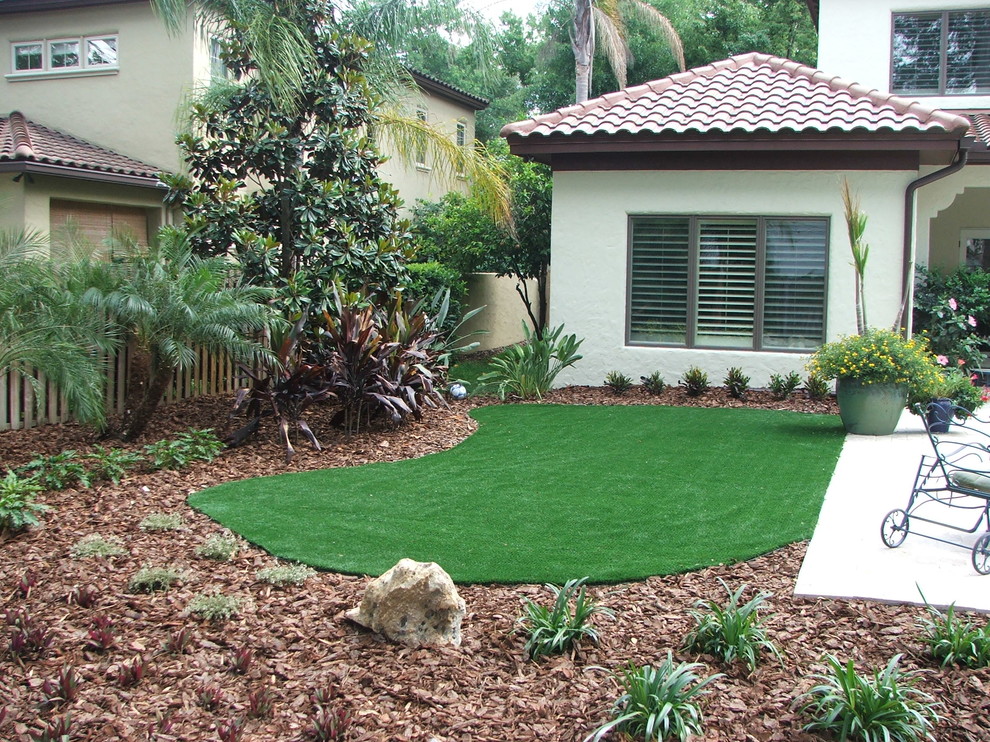 There are many kinds and brands of artificial grass that you can choose from. They come in different materials, colors, shapes, and sizes, making it difficult to determine which one is the best choice for your home or business. Fortunately, there's a way to figure out what type of artificial grass product will work better based on certain factors such as:
Size
Some products only offer short turf, while others have large pieces available depending on how much space you need to cover with artificial grass.
Number of Uses
Suppose you plan on using your lawn several times throughout the year rather than once for special occasions. Then an infill model would be perfect because they don't need any water or maintenance work. If you need to use your lawn for one big event, a non-infill model will be much easier to maintain and store.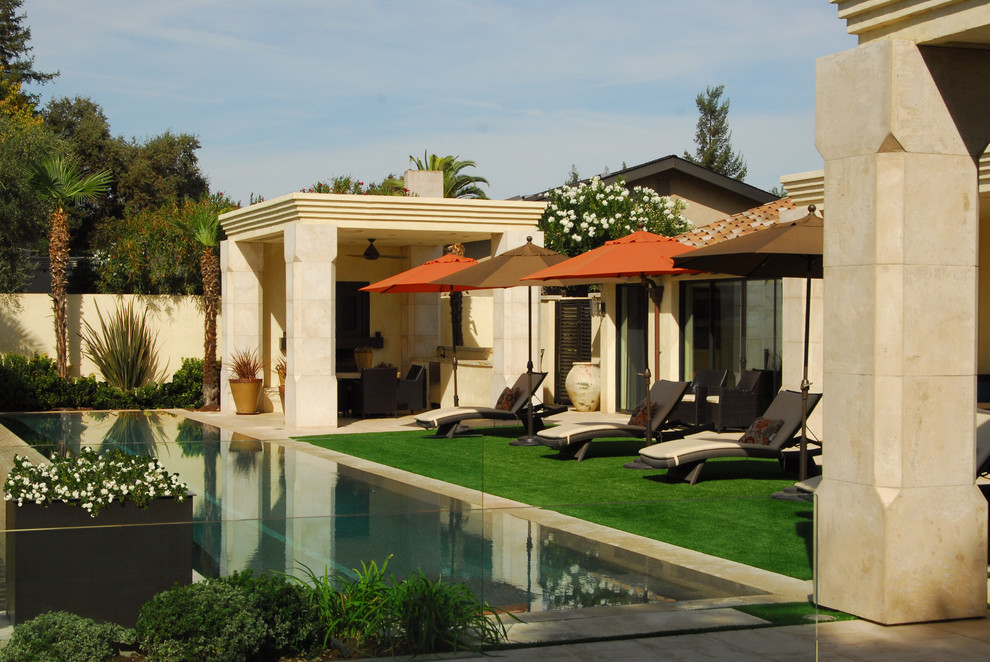 Photo by Westfall Design Studio
Space
The amount of area that needs to be covered by artificial grass is also an essential factor. This is because it determines what materials or even shapes would best fit your yard or garden. For example, if there are multiple pets in your household, then you should check out our guide on pet-friendly turf.
Texture
Some people prefer their lawns with a more natural look and feel. Others like synthetic feel better because they think it looks cleaner or more professional.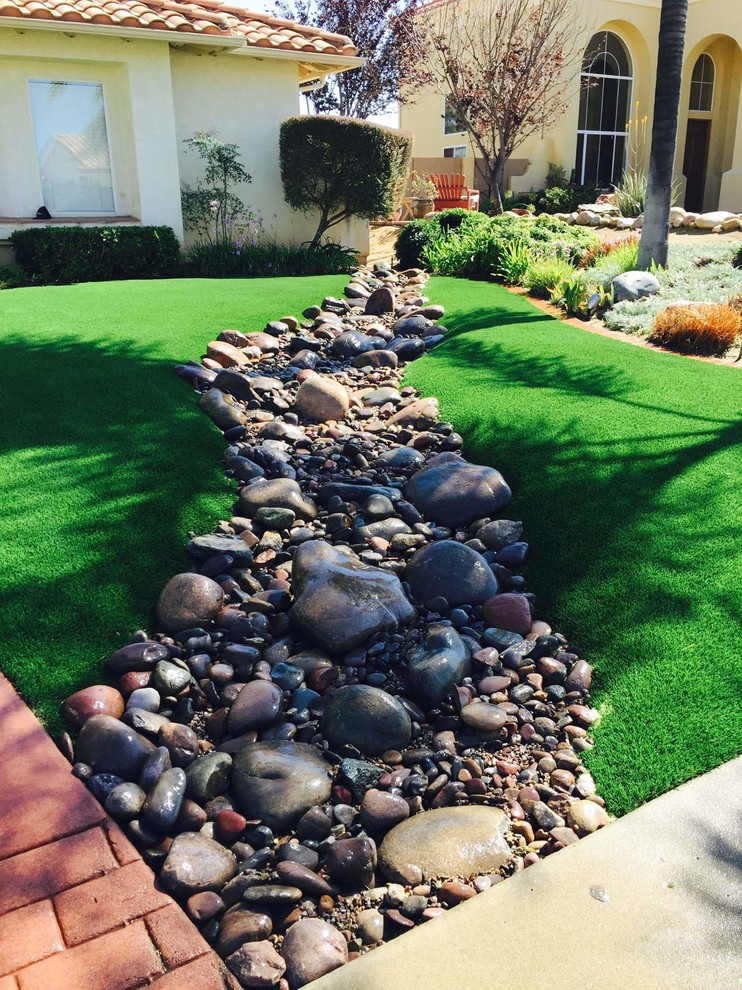 Photo by Home Turf Synthetic Grass
Maintenance Requirement
Synthetic lawns have become more advanced. But they still need regular cleaning with water hoses occasionally, as natural grass does. However, once installed in your outdoor space, there's no need to worry about mowing it ever again. This means you are getting a green carpet without having to worry about water, fertilizers, or pesticides.
Type of Material
The most popular artificial turf is made from plastics and polymers. The best type of this material contains a mixture of various fibers and resins that feel, look, and behave like natural grass. Although the exact recipe varies from manufacturer to manufacturer, you should always expect components such as nylon or olefin to be involved. Why? Because these are known for their durability under UV light.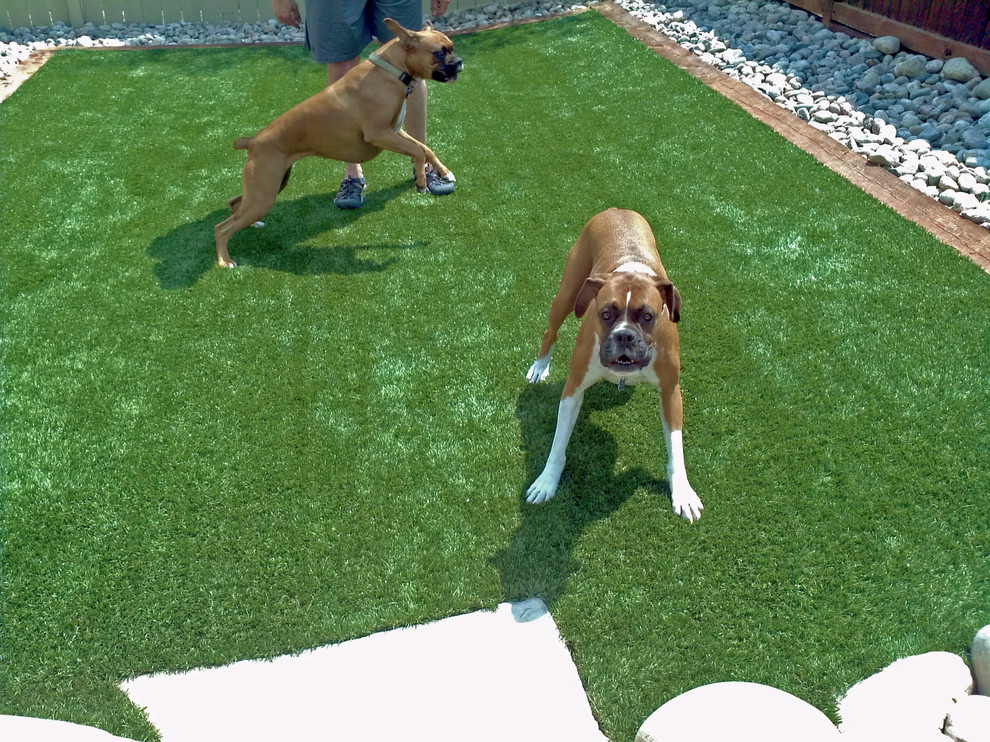 Photo by PlushGrass Custom Synthetic Turf
Final Thought
By now, you should have a pretty good idea of which type is best for you and your needs. If it's eco-friendly benefits that matter most to you, then infilled rubber crumb turf might be the one to go with! However, finding an inexpensive option that counts more than anything else or if durability isn't essential. Then tufted synthetic grass could work great for you, too.
Also, with all the factors to consider, it's easy to get overwhelmed by which type of artificial grass you should pick. However, with proper planning and budgeting, then finding the perfect lawn can be stress-free.