Improving your backyard is one of the most fun and rewarding home improvement projects you can take on. Unlike other home projects, working on your outdoor space is purely about setting up a recreational area where you and your family can have a good time. Here are four tips for transforming your plain, boring backyard into a summer paradise.
Put in a Fire Pit Area
If you've ever had an evening fire in the summertime, you know how much fun a fire pit can be. While just putting in a fire pit is great, you can take your backyard to the next level by building out a small patio area around it. Using paving stones that match the pit itself, construct a flat area for tables and a grill around the fire pit. If you're really feeling ambitious, you can even build raised benches from the paving stones into the patio itself. Feel free to get creative, since your fire pit area will be one of the key features in your new and improved backyard.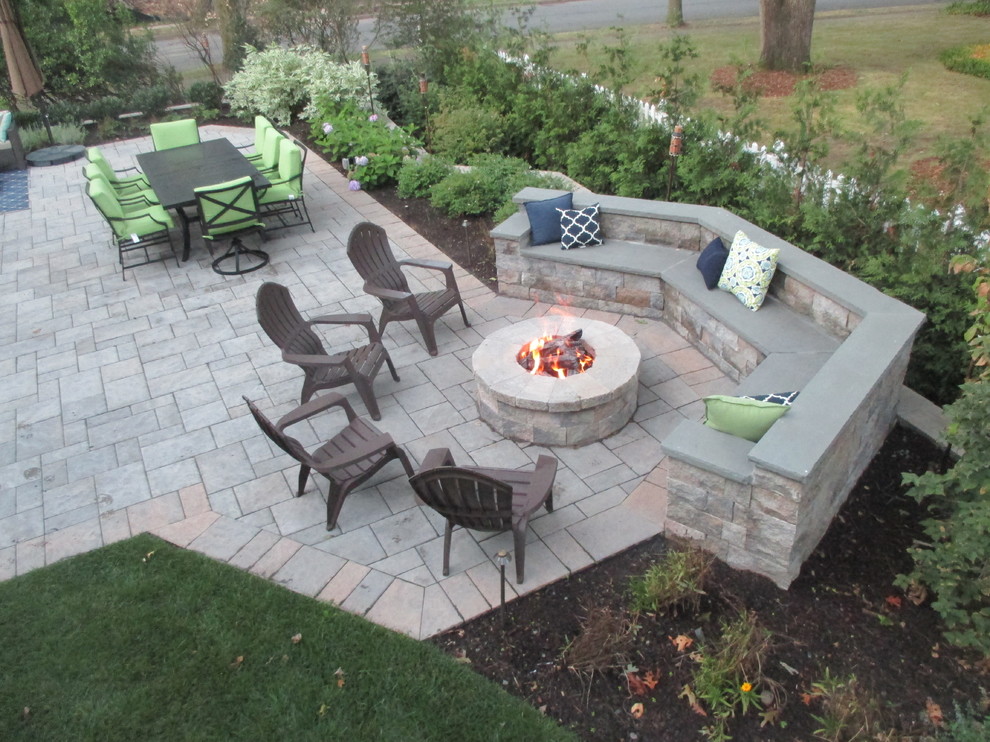 Photo by Jacobsen Landscape Design & Construction
Add a Deck Onto Your House
There are few things better than being able to walk out of your door and onto a deck overlooking your backyard. Decks are great for entertaining, having family dinners or just relaxing in the evening. Best of all, they're surprisingly easy and affordable to add onto most houses.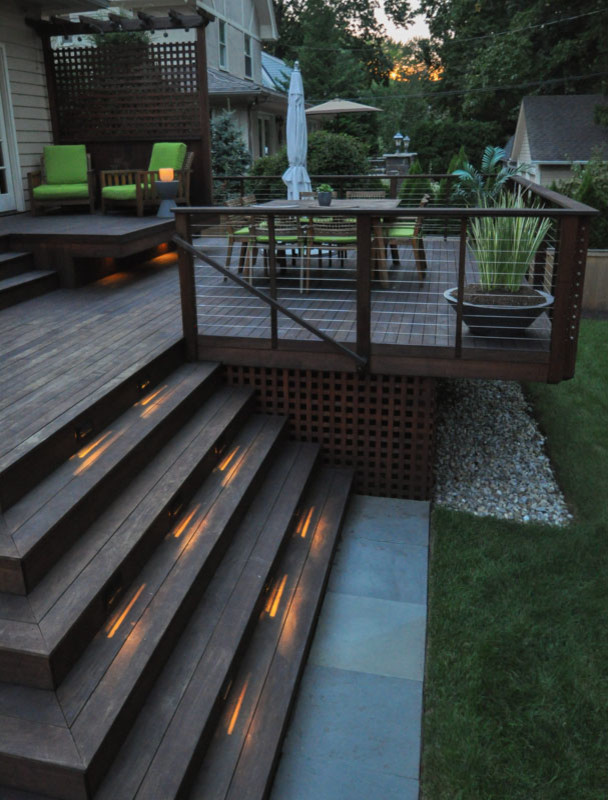 Consider a Small Water Feature
If your backyard is big enough, a running water feature such as a fountain or miniature stream can be the very thing to set it apart. Listening to the sound of running water in the evenings will be a relaxing way to spend your nights during the summertime, especially if you can enjoy it alongside the crackle of a fire in your new fire pit. Don't get too extravagant, though, as a water feature that's too large can make your backyard feel cramped.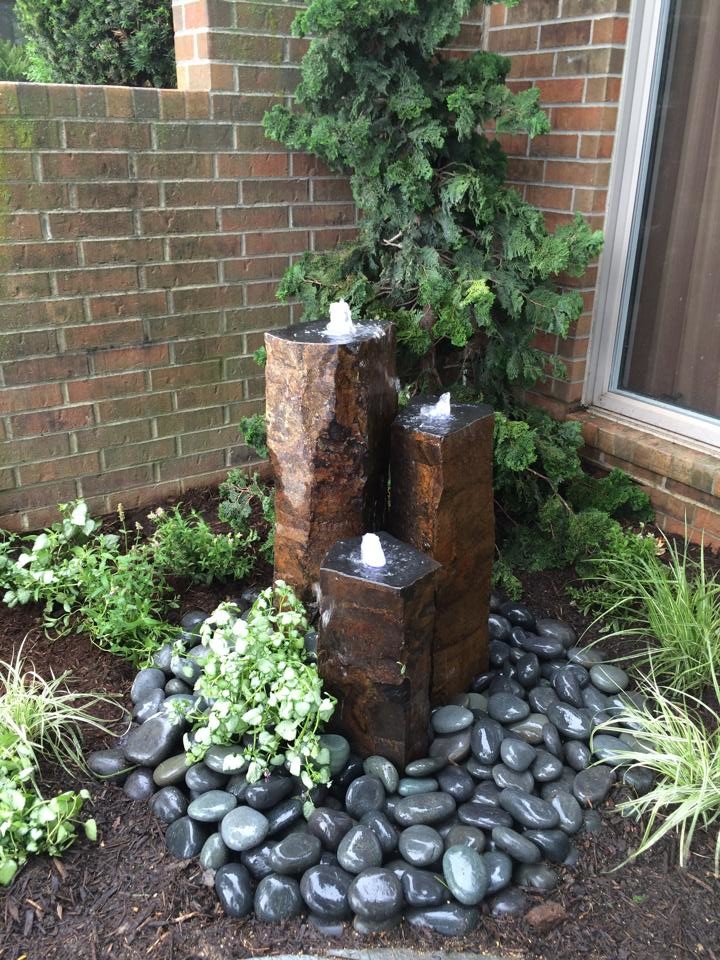 Build an Outdoor Kitchen
While everyone knows how much fun an outdoor grill is, you can take it one step further by installing an outdoor kitchen. These days,you can easily find modular fridges, sinks and even gas ovens made to be used outside. Building an outdoor kitchen will be somewhat costly, but it will make your summertime parties the talk of the neighborhood.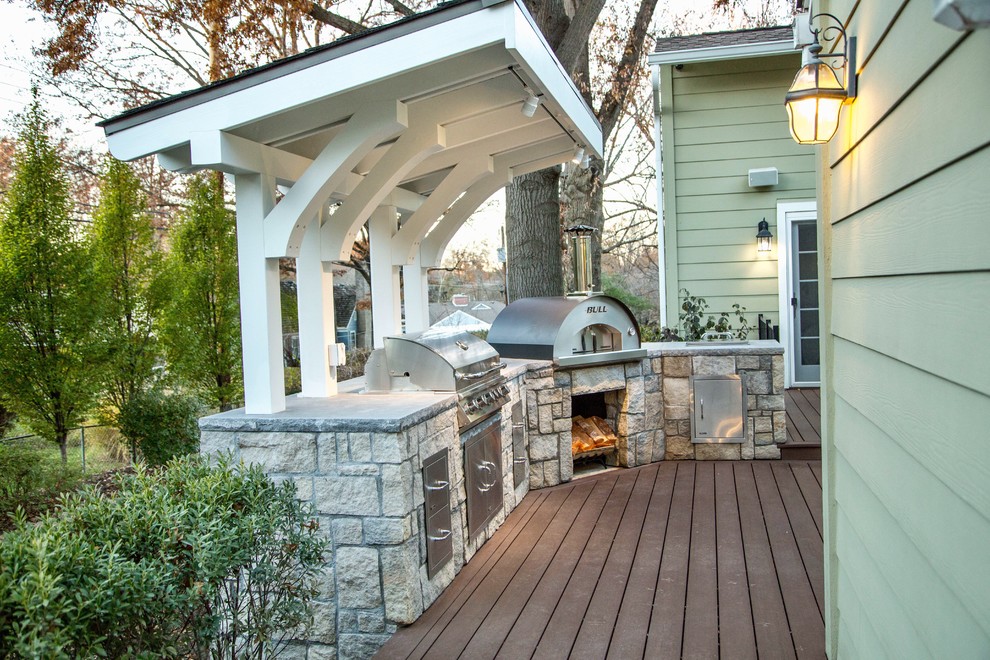 Photo by Stumpff HomeWorks, LLC
Of course, there are many other backyard improvement ideas out there. You should select the projects and features that most appeal to you, since your backyard is your family's most important recreational space.