If you would like to spend more time in your backyard this summer, you may want to think about adding new features to make the most of your outdoor areas. Having fun outside at home can save money and driving time to other recreational venues. Here are some popular, fun family features you can start planning right now.
Build a Swimming Pool
Whether you do it yourself if you have the skills or hire the work done, an in-ground or above-ground pool will make this summer one of your family's most memorable and fun. The cost might be worth driving to public swim areas that are often crowded and crawling with germs. At-home swimming pool construction can probably be completed within a couple of weeks. The whole family can enjoy fresh air, sunshine with the help of sunscreen, and cool water relaxation on a hot summer day. A home swimming pool is great for entertaining relatives and friends, too.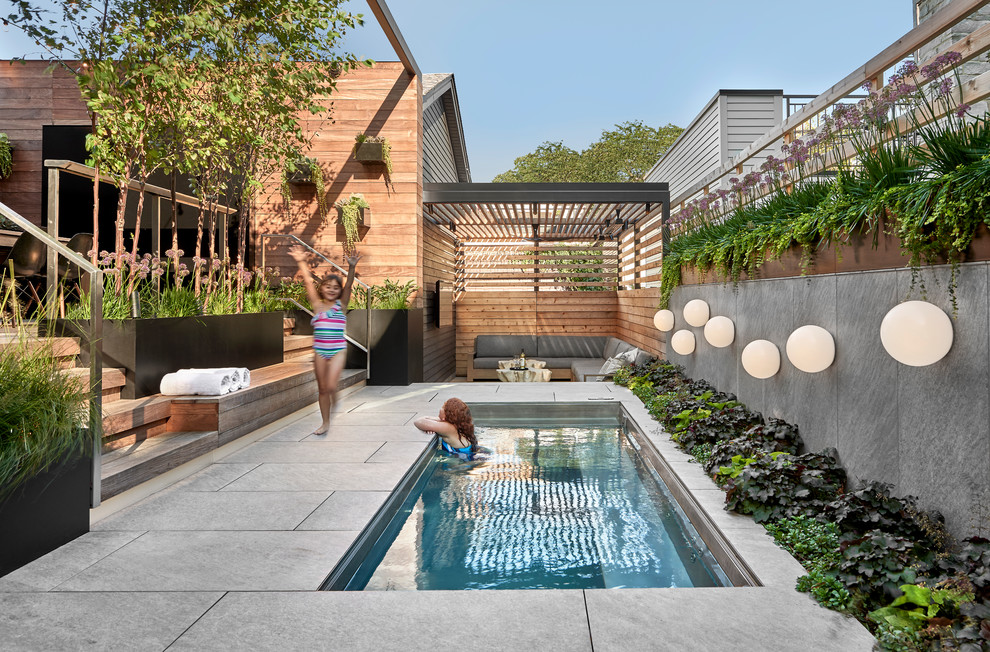 Photo by dSPACE Studio Ltd, AIA
Install a Basketball Hoop
Erecting a basketball hoop pole is affordable and easy. You just dig a hole, pour cement, and support the inserted pole until it dries securely. You can hire the work done if you don't have the time or the tools to do it yourself. Playing basketball on a paved driveway is great fun for family members of all ages. The kids will love having their friends over for this fun and challenging activity.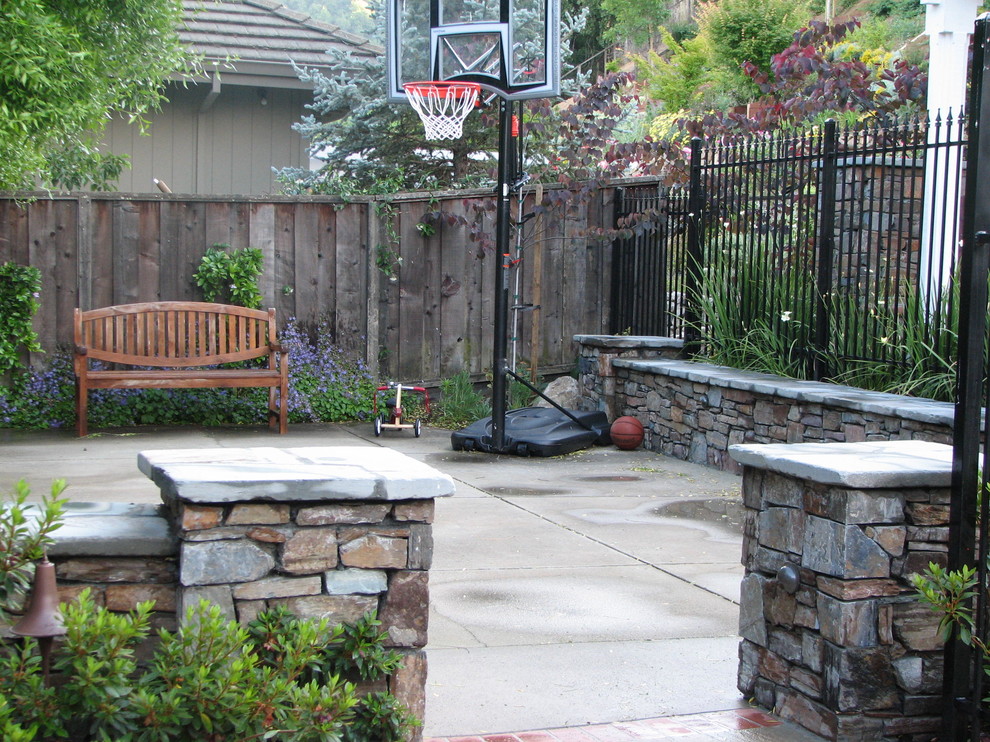 Photo by J. Montgomery Designs
Plant a Garden
All the family members can work together to dig the ground, smooth the soil, plant the seeds, and then care for the new growth. Whether flowers or vegetables to be enjoyed at home or sold at a roadside stand, supporting the growth of flowering plants or nutritious food is a meaningful endeavor that costs very little if you have the tools and equipment. Kids can learn valuable life lessons while cultivating the earth and caring for living things. Growing a garden is a wonderful first step in teaching children to respect life in all its forms.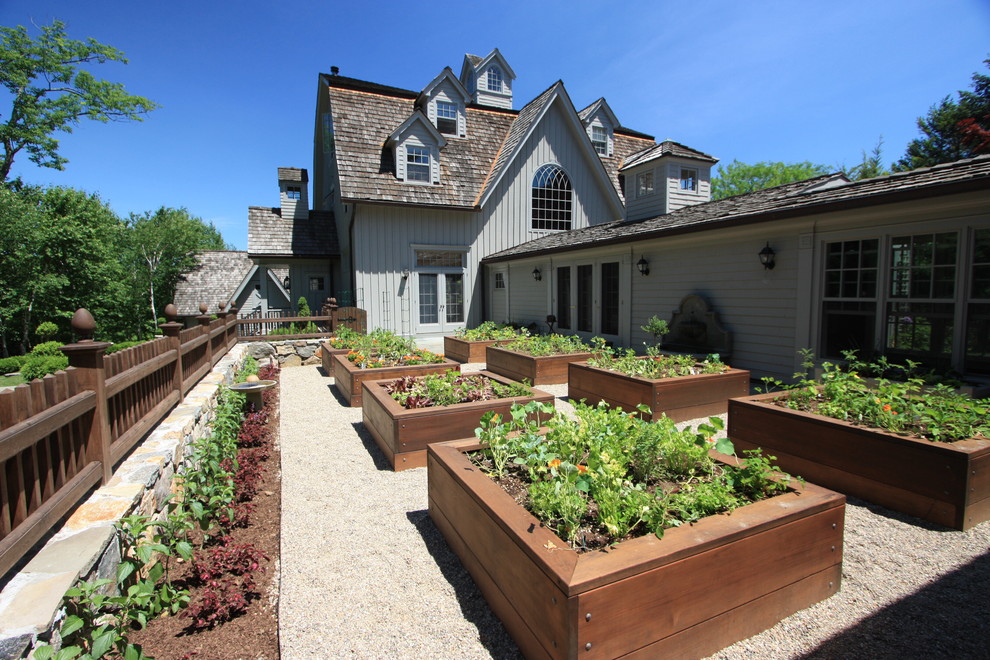 Organize a Nature Site
Gather friends and family members to hang birdhouses and set up a birdbath or a bird feeder where you can watch your favorite feathered friends as they visit your yard. Plant butterfly bushes to attract colorful species on their migratory seasonal flights. Set up a bench on a rise in your yard to watch the stars at night when the sky is clear. Celebrate nature in your special corner of the yard.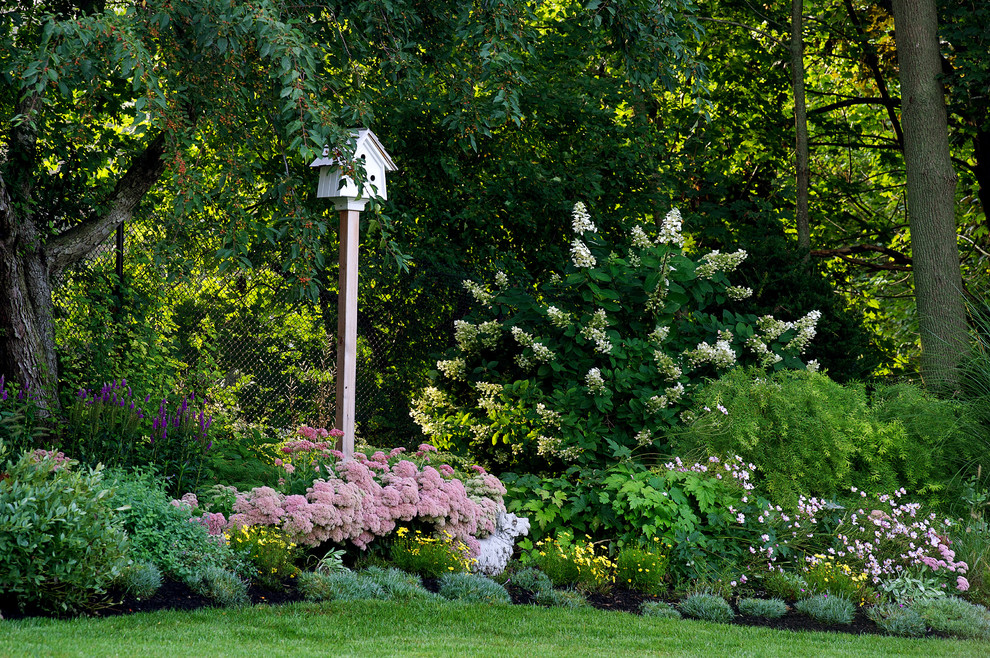 Photo by Amy Martin Landscape Design
Whatever your interests, there are plenty of interesting and creative features you can add to your property for outdoor fun. Make the most of your lawn to enjoy physical activity and fresh air.