Installing metal art like metal flower wall art is one of the best methods of beautifying your garden. The key is to place it strategically to ensure that it either brings one attention to a beautiful plant, flower, or arrangement of bushes and plants. It can also be used to transform your landscape and fill the empty spots. Selecting the right type of metal art is a good way to bring your garden to life and add a little versatility to it. It is quite common for one to decorate the interior, it is equally important to ensure your outdoors is aesthetic.
Some of the popular items used by homeowners include a statue, garden sculpture, pot, glass stones, various hangings, metal art, and much more. There are many types of garden art like 3-dimensional objects, wall hanging, metal wallflowers, birds, dogs, Christmas-themed structures, etc. which can be used to decorate your garden. This article provides essential tips and ideas to help you beautify your outdoors.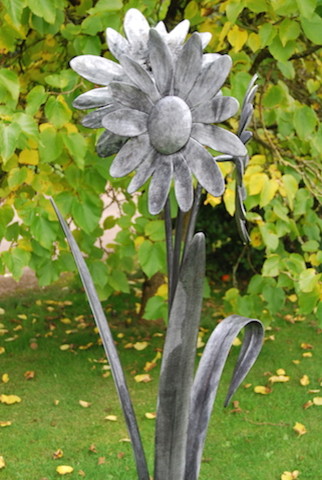 Photo by SIMON RIDLEY BLACKSMITH
 Popular metal art ideas for your garden
Homeowners can choose from various websites selling different types of metal sculptures. Hence it is easy to find one to your liking.
Some of the popular ideas for art include birds, dogs and animals. For example, Cockatoo, wren, blue heeler, Dalmatian, dog play with butterfly, small butterfly, kangaroo, etc.
The size of such metal art outdoor sculptures are appropriate to place them esthetically to ensure they are noticed.
Metal structures of this kind in various designs will make your garden more unique and help it stand out.
It can withstand harsh weather conditions and does not require much maintenance making it an ideal decorative item.
Searching for items that blend well with your garden like metal flowers like tulips, daisies, starflower, etc.
Placing them close to a good flower or plant is a good way to highlight it.
Old license plates can very easily be transformed into metal art like butterflies or dragonflies, etc.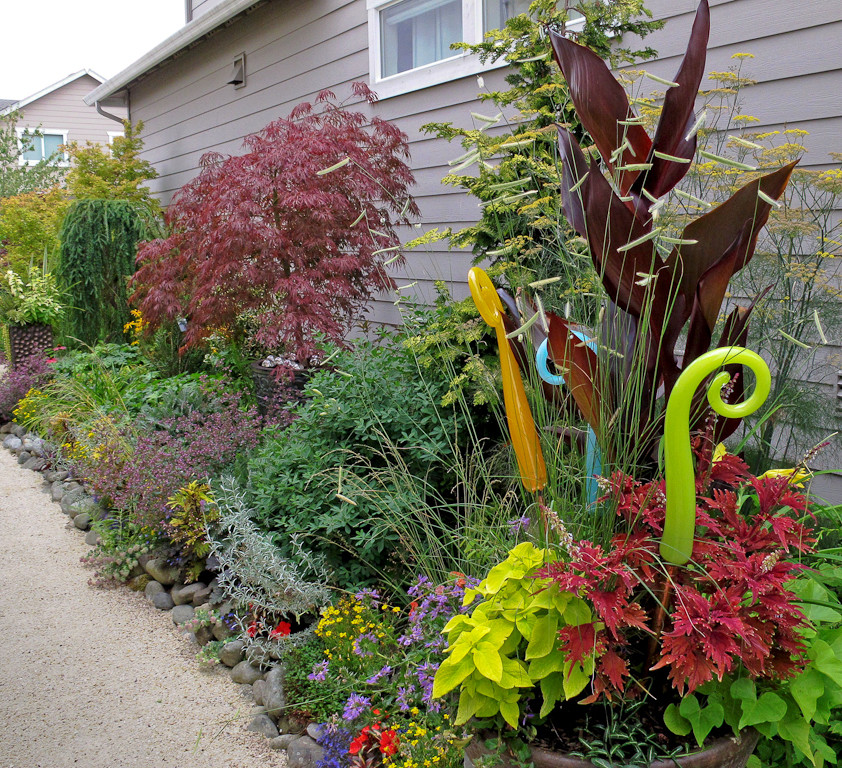 Photo by Personal Garden Coach
 Essentials tips for metal garden art in 2021
This is ideal to ensure your garden gets a second look from your visitors or those passing by.
This is a simple DIY project to decorate your garden. It is simple to purchase and install. Simply order it online and install it as per your theme or plan.
Use multiple metal flowers to help express your design and thoughts.
Animal lovers can invest in professional garden art from eCommerce stores to help decorate their garden. For example, Some of the popular animal art includes Dragonfly, Bee, Honeyeater, Large chicken, Cockatoo, Magpie, Kangaroo, Dalmatians, Samoyed, Siberian Husky, Golden Retriever, etc.
Similarly, bird waters can opt for bird metal art.
There is no limit to creativity when it comes to garden art.
Metal art can either be mass-produced using compute laser cutting machines (CNC) or handmade using plasma cutters. Those which are handmade will have a unique touch to them. Opting for such sculptures is a good way to add a unique touch to your garden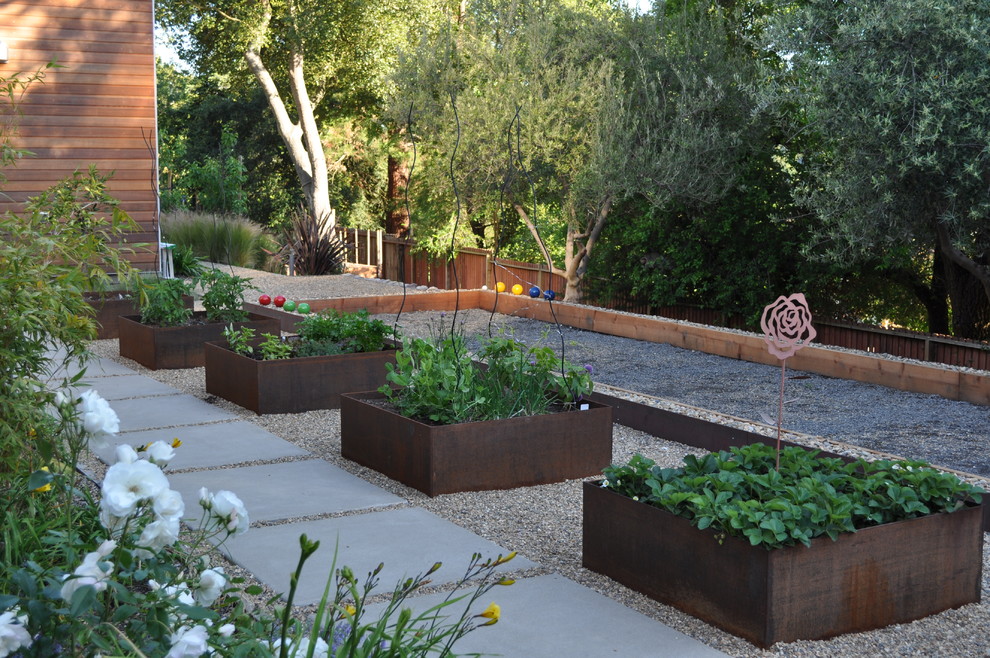 Photo by Huettl Landscape Architecture
Purchase your metal garden art from garden art wholesale suppliers online from one of the eCommerce stores since this is the more convenient option. Such stores tend to ship Australia-widee and can be ordered from the comfort of your living room. Since it is online you can order it at any time of the day. This makes it possible for you to do your research online on the type of items available to decorate your garden.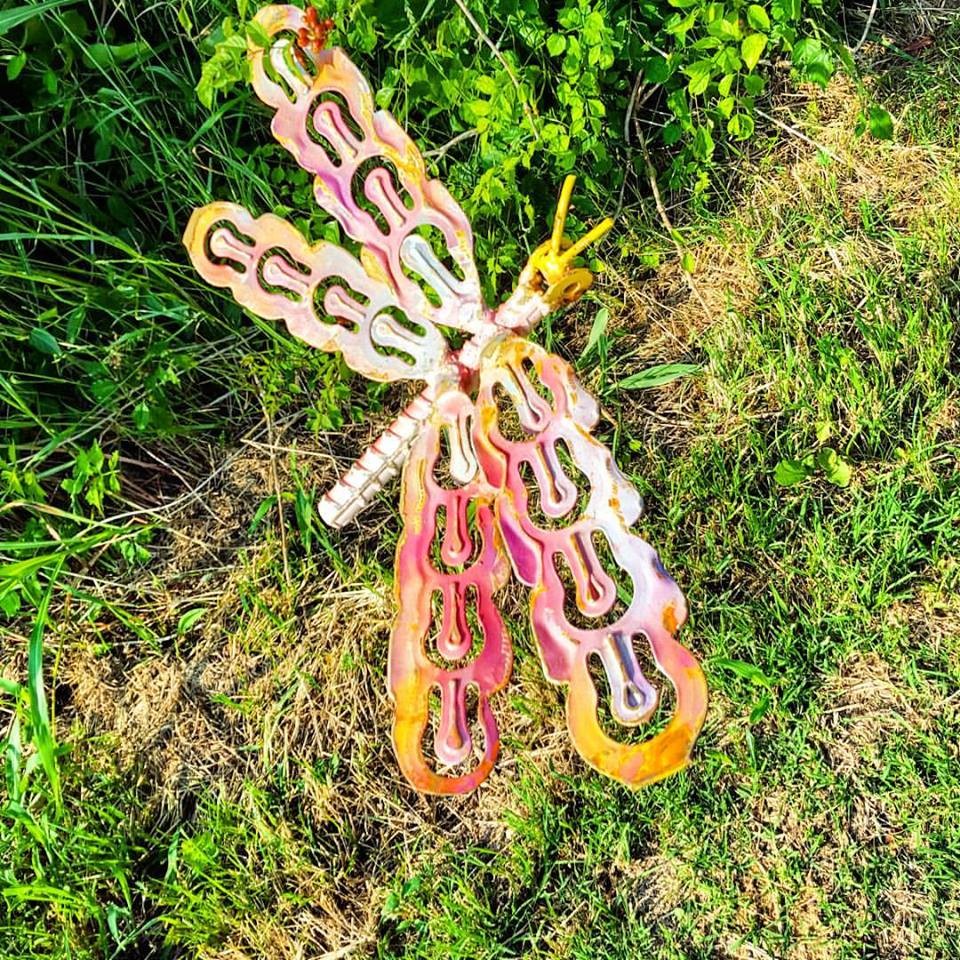 Photo by Recycled Salvage Design
One can also gain more information about art. It helps save you time and money to travel to search for appropriate structures in local stores as well. There will be no pesky salespeoplee bothering you and it will also take less effort. Some of the types of metal art one can buy online include Christmas tree, Christmas star, Cattle dog, dog playing with a butterfly, small lily, tiger lily, small daisy, star daisy, 2 layer flower, ground wren, kookaburra, baby duck, large pelican, and many more.