We spend a lot of time remodeling and renovating the interior spaces. The idea is quite simple. You want a pleasant environment to come home to every single day.
The type of remodelling you do can also drive up the value of the property, if you ever decide to sell.
But, how much attention do you pay to the outdoors? Our article explores outdoor home decor ideas. You will also get to see why it is important.
Outdoor Home Decor Ideas to Implement
There are various reasons why you should spend some time and money on your outdoor decor.  Such include:
1. Better Value for the Home
Think of a potential home buyer coming to see the house. The first place that will capture their attention is the outdoors. If it is in a decrepit state, what kind of impression would they have?
A beautiful space that shows the owner has taken care of it would increase interest to purchase.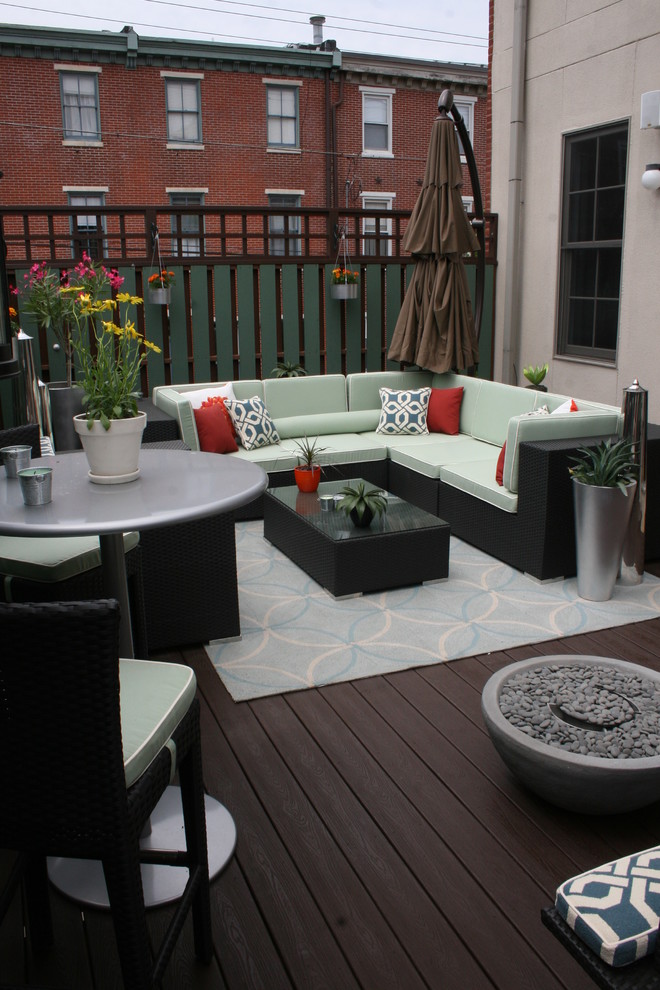 2. You Get a Functional Outdoor Space
The covid-19 pandemic decreased the opportunity to spend time in public settings. Having your own outdoor space within your property gives you a safe place to congregate.
It provides a fantastic and safe space to entertain family and friends.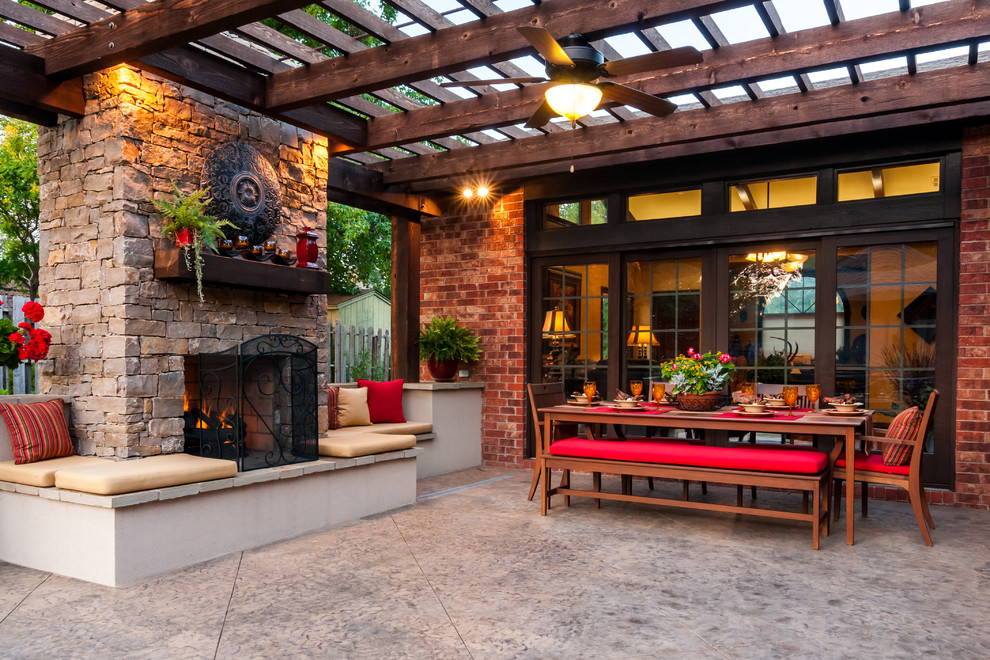 Photo by Tanner Consulting LLC- Landscape Architecture
3. Safety and Cost Reasons
Take the example of neglecting your deck. The wood splinters can cause many accidents. Rotten wood can give away, and the whole deck could collapse.
Woe unto you if you were using the space at that very moment. You could end up with injuries requiring costly medical procedures.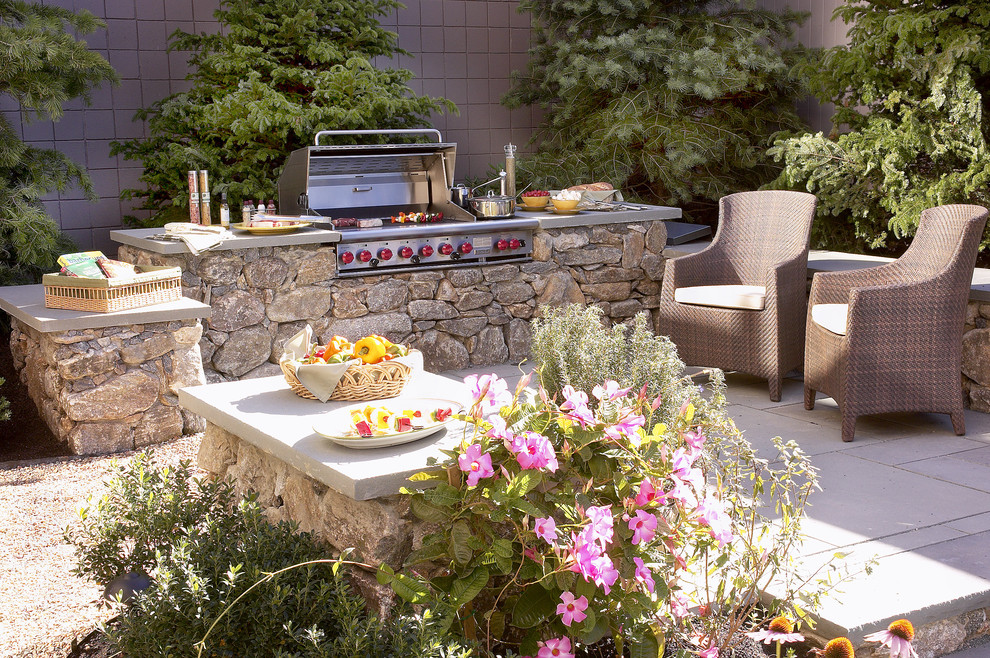 Photo by Clarke – New England's Sub-Zero & Wolf Showroom
Flooding, resulting in standing water in the garden can cause water-borne diseases. It is also a breeding ground for mosquitoes and other dangerous organisms.  Kids can catch infections from playing in the water.
And that's not all, water can cause structural damage. You will incur high costs when repairing parts of the home that are rotting and rusting due to moisture.
Home Decor Ideas to Try
Now that we have explored the importance of taking care of your outdoor space, let's look at some ideas you can implement.
1. Ensure Delivery Items Safety with a Parcel Box
Do you shop for a lot of items online? If yes, you probably find them on your front porch if no one is at home to receive the deliveries. It can be a big security risk because the local burglar will take note at some point.
You could lose expensive purchases in this way. Further, it is an eyesore to have packages on your front step.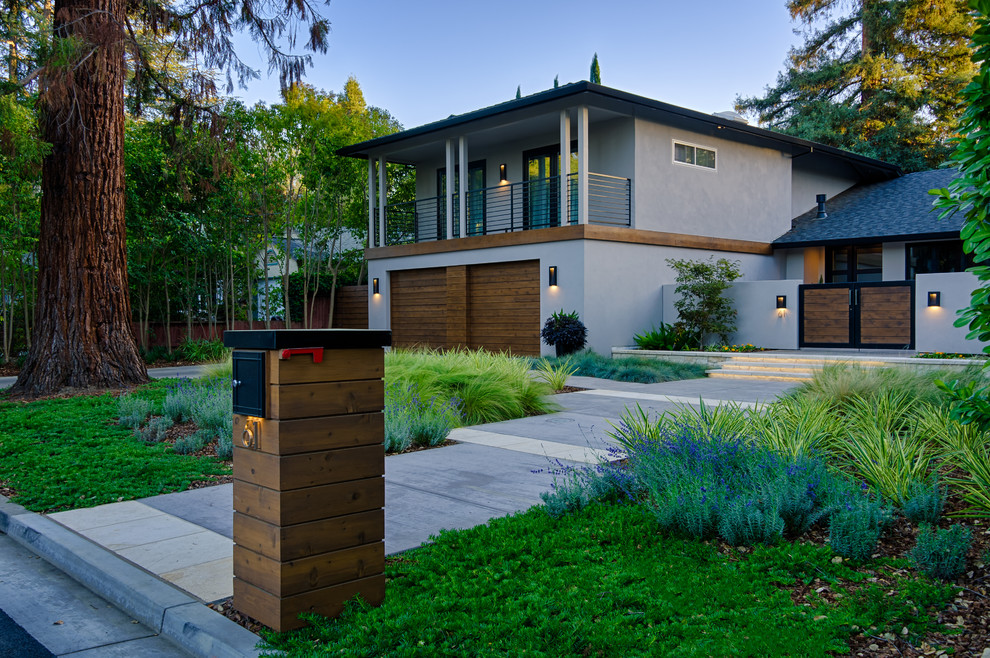 Photo by Kikuchi + Kankel Design Group
An effective solution would be to install a home parcel box. You get a secure lockable delivery box that keeps your packages safe until you collect them.
There are options of floor or wall-mounted parcel boxes depending on the size of items you normally buy. Wall-mounted boxes are suitable for smaller packages.
Decide on the best place to mount the parcel box. It could be on the porch, garden, driveway, or gatepost.
Here is an idea. Paint your parcel box if you want a little more creative expression. Look for a color that blends in with the outdoor decor for seamless integration.
2. Install an Outdoor Deck
If you don't already have an outdoor deck, consider putting one in. there are so many benefits, including:
Extra footage increases the value of the property at a minimal cost to you.
Customizable decks add  to the aesthetic appeal of the property
An extension to your living room, thus more space to your home. During warm summer days, you will appreciate the time you get to spend outdoors.
An entertainment center for spending time with family and friends. Include ample seating such as a dining set. You can also put in some lounge chairs for ultimate relaxation.
Have a shade over the deck. Otherwise, you will not be able to use it when the sun is too hot. The shade also helps during windy days.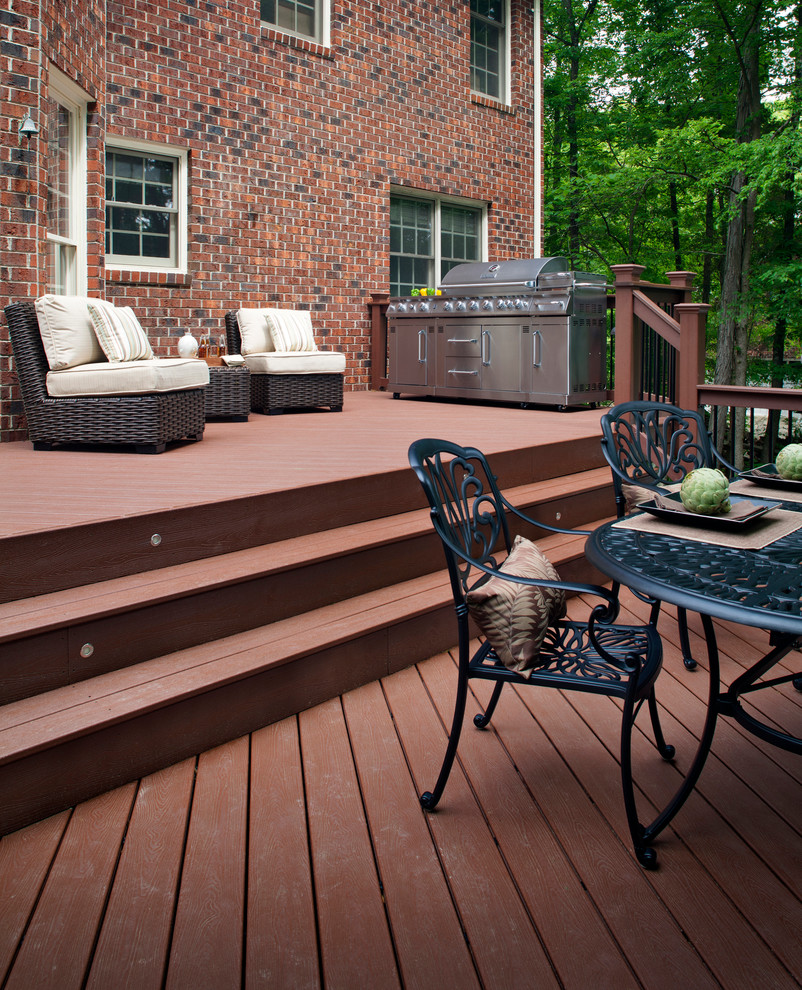 Photo by Archadeck of Charlotte
Budget allowing, splurge on a pergola. It is permanent and will add to the beauty of the deck.
3. Increase Functionality with an Outdoor Kitchen
Imagine that you are entertaining outdoors, yet, all the cooking happens indoors.  It can be inconvenient, especially if many people are helping out. The movement of food to and fro can also get messy.
An outdoor kitchen brings convenience. You may think that putting up one will be too costly. And yes, if you go full scale from the onset, it may very well be.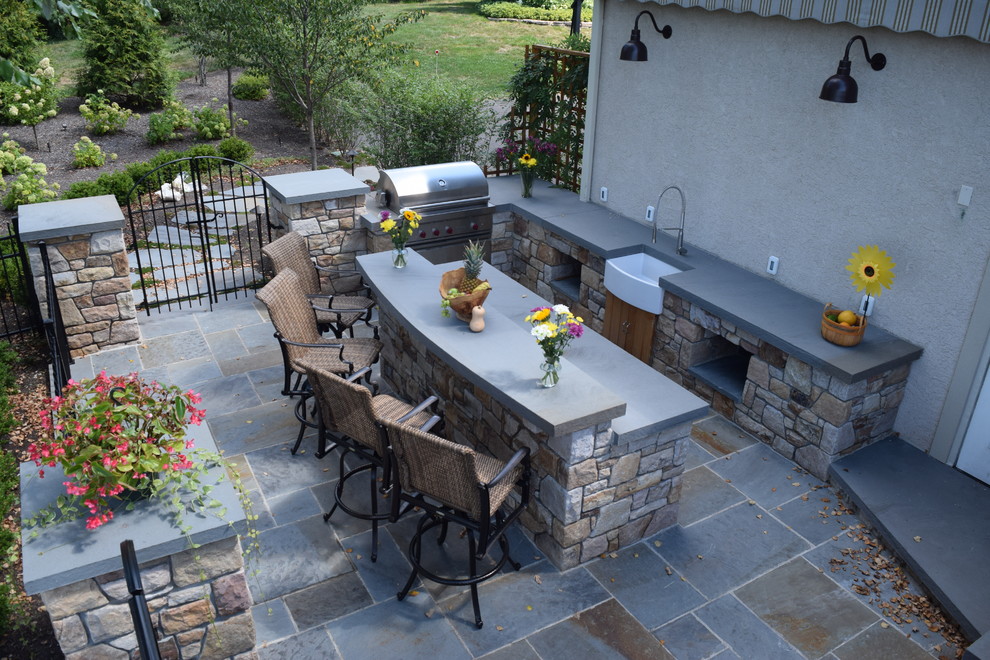 Start small and add on as you go along. Put in a grill or barbecue, with a simple prep area. Use a beverage cart to serve drinks. Later you can add a sink, outdoor bar, and counter space.
4. Get Creative on the Landscaping
Nature has given you a wonderful decor item in the form of plants. There is so much you can do to increase the aesthetic appeal of the outdoors.
Choose plants that have a lot of colors; the more, the merrier. A walk to the flower shop will expose you to so many types. Don't be afraid to consult landscaping experts to help.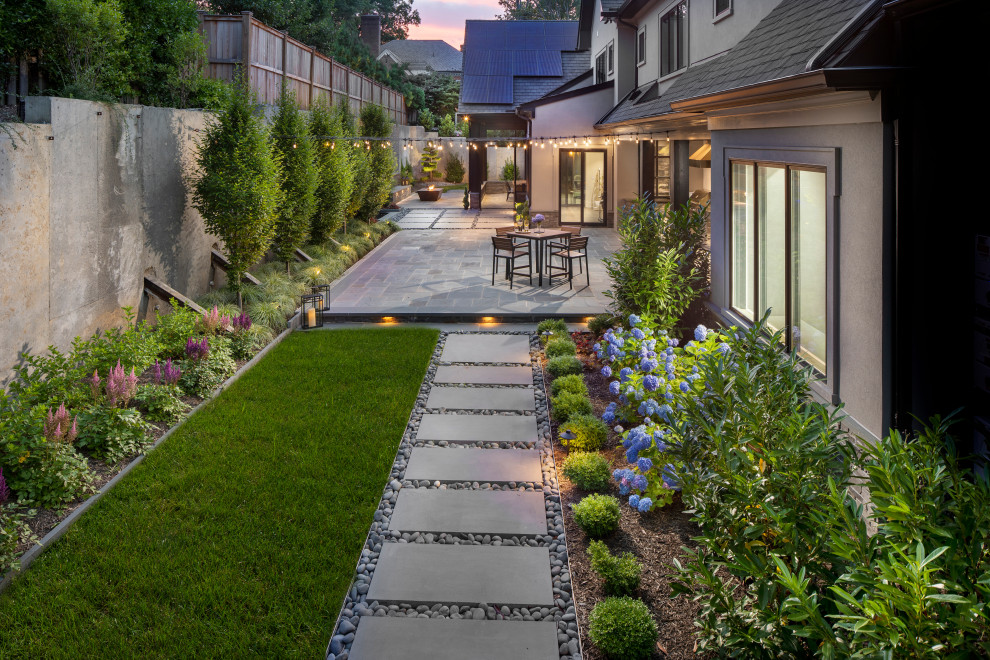 Photo by Morgan Howarth Photography
Bring in creativity with how you shape your shrubs. It's amazing how a garden landscape artists transform a simple bush into a conversation piece.
Planters work well if you do not have a lot of ground for the actual planting. Make the pots more beautiful by getting creative with the painting.
Drop-down plants will look fantastic hanging from the pergola. Climbing plants can give you a fantastic shade over the deck area. You could never go wrong with plants.
Final Thoughts
Spend time transforming your outdoor space with some of the ideas above. It feels good to come to a home that looks fantastic inside and outside.
It is also an investment because you add to the value of the home. If you ever decide to sell, you will get higher returns. It will make the effort and money you spent worth it.
Improving the outdoor space also provides multiple functionalities. Family and friends get a safe place to enjoy each other's company. In this Covid era, you can adhere to social distancing calls without having to stay cooped up indoors.