In many ways, having a well landscaped yard is both a gift and a curse. It can add curb appeal to your home and be a great outdoor space for your family to enjoy. On the other hand, maintaining that yard can take a lot of manual labor. However, what if you could make your landscaping more low maintenance? Below are a few strategies for doing just that.
Automation
Automation may sound like something that is too high tech to be practically applied to something more hands-on like managing your landscaping. However, one thing that can certainly be automated in regards to your yard work is watering. Go to your local hardware store and purchase specialized hose nozzles and timers designed to automate watering. That way, your flower beds, lawn, or other plants will be watered on schedule without you needing to be present at all.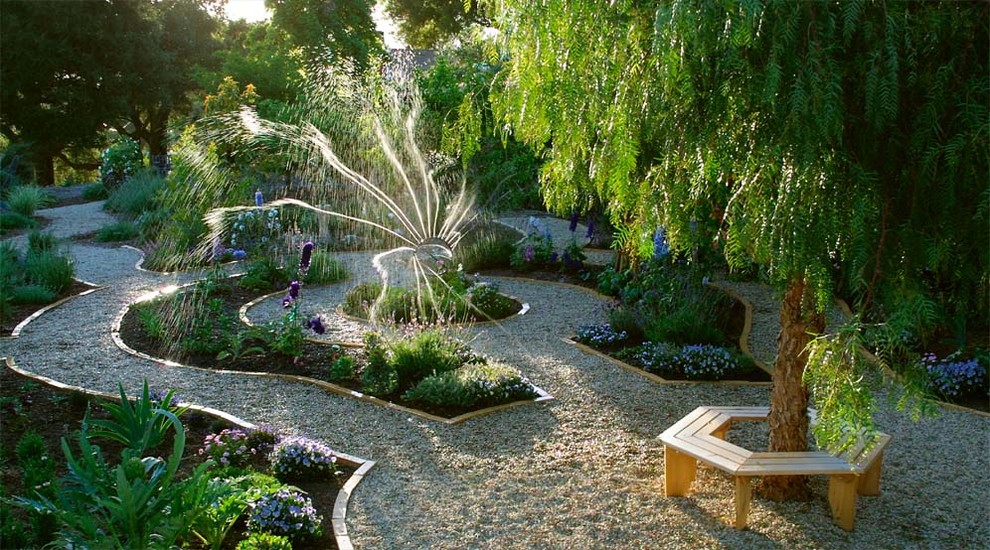 Photo by Margie Grace – Grace Design Associates
Glass Baluster Deck Railing
Something else that may require maintenance is your deck. However, if you build your decking out of certain kinds of materials, the need for maintenance can be greatly lessened or eliminated entirely. Glass baluster deck railing is one example that can eliminate the need for maintenance. It includes very strong yet see-through tempered glass panels in a sturdy aluminum frame. The aluminum is maintenance free, and the railing is so strong it can even stand up to harsh environments that wood can't. For example, it's excellent in humid, salt water climates. You can find glass baluster deck railing online as well as in stores or with suppliers.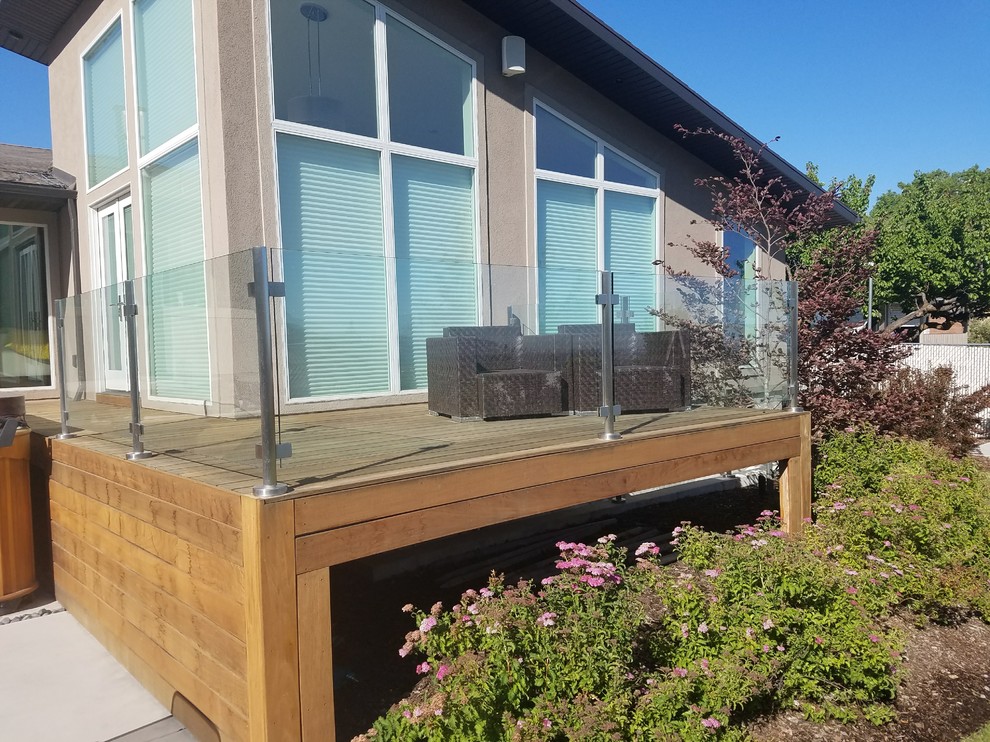 Photo by Glass Crafters of Utah
Mulch
Mulch is a layer of material that is applied over the soil to prevent weeds and grass from growing. Organic mulch is typically made from chipped or shredded bark. You can buy it in bags from any home improvement store or garden center. Applying a layer of two to three inches of mulch over soil can prevent weeds from popping up in parts of your yard that can not be easily reached by your lawn mower. This means that you'll have to pull weeds far less often. The mulch also reduces evaporation. You'll have to water nearby plants much less as a result.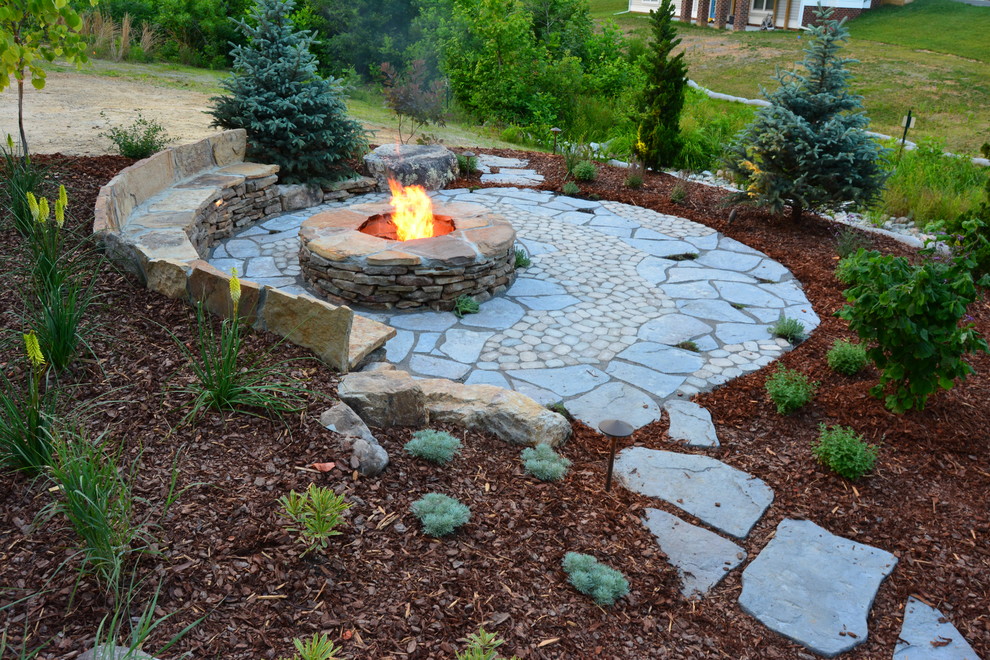 Artificial Grass
Lastly, the ultimate low maintenance choice for landscaping is to install artificial turf to replace naturally growing grass. This is the same synthetic material used on sports fields by the NFL and other organizations. It doesn't require watering or mowing, though you will have to rinse and brush it occasionally.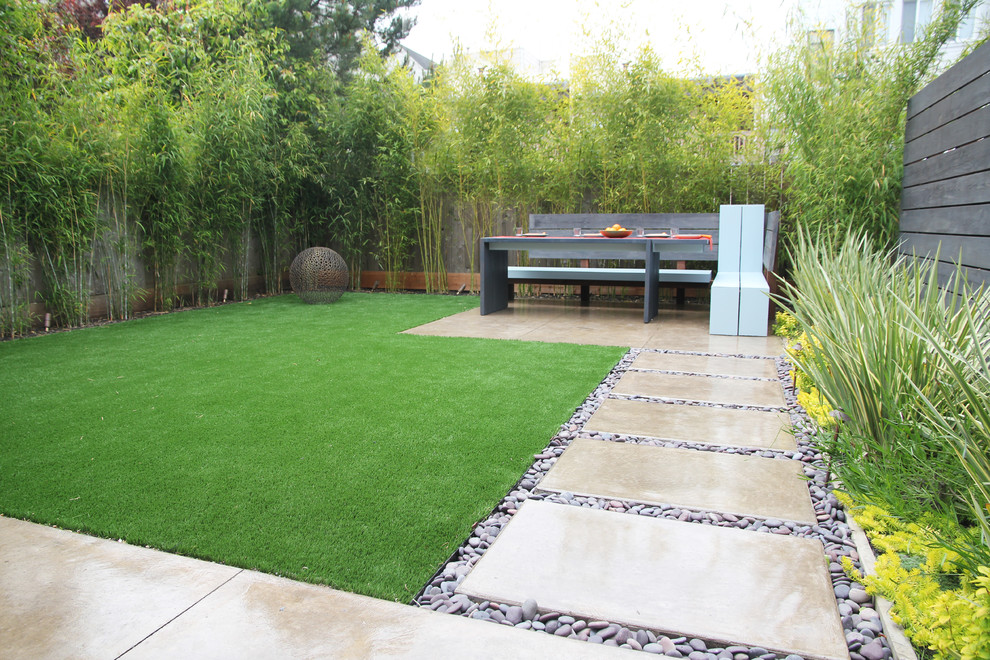 If you want to have the perfect home, you need to have the perfect landscaping. Unfortunately, it can take hours upon hours of work to properly maintain your yard. However, if you implement tips like the ones listed above, you can create a much more low maintenance yard.