The patio is the main element of your yard that must be attractive and useful. There are many different types of patios and decks that can fit everyone's tastes and budget. Follow these tips to design the most functional patio that you can create.
Consider Walking Spaces
When designing any room, whether it's indoors or outdoors, consider the amount of space that you should have first. Think of designing a typical hallway or aisle that allows two people to walk through. Also, consider if you prefer having wide, open spaces with plenty of additional space for children or pets who may enjoy running or playing around.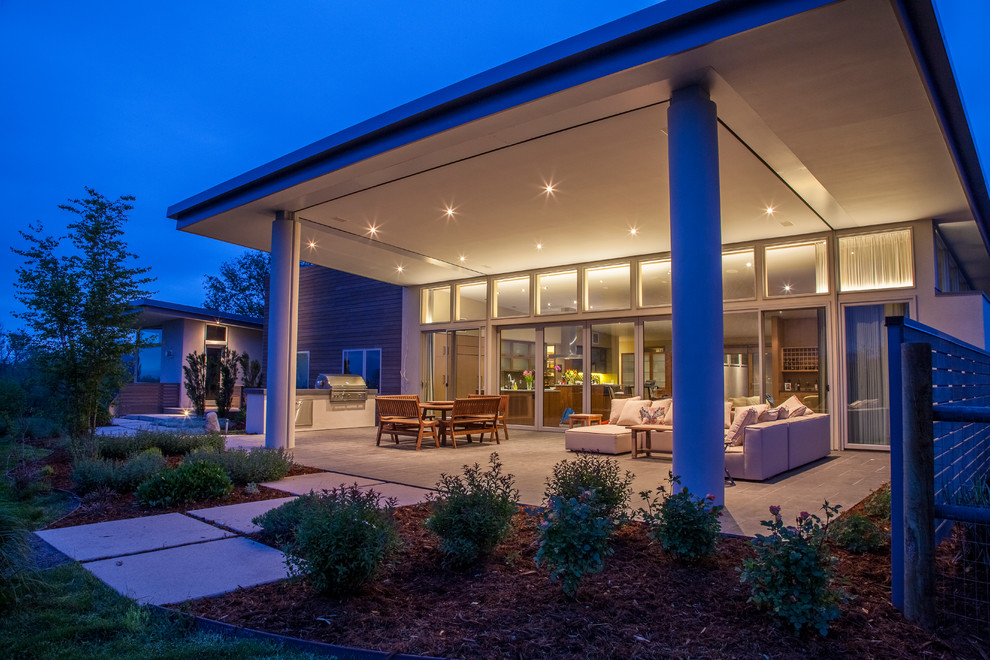 Consider a Deck
Consider adding a deck that is an extension of your patio. A deck is a platform that makes it easier to view the whole expanse of the yard. It allows you to view your yard at different levels. Desks are recommended for homeowners with Jacuzzis.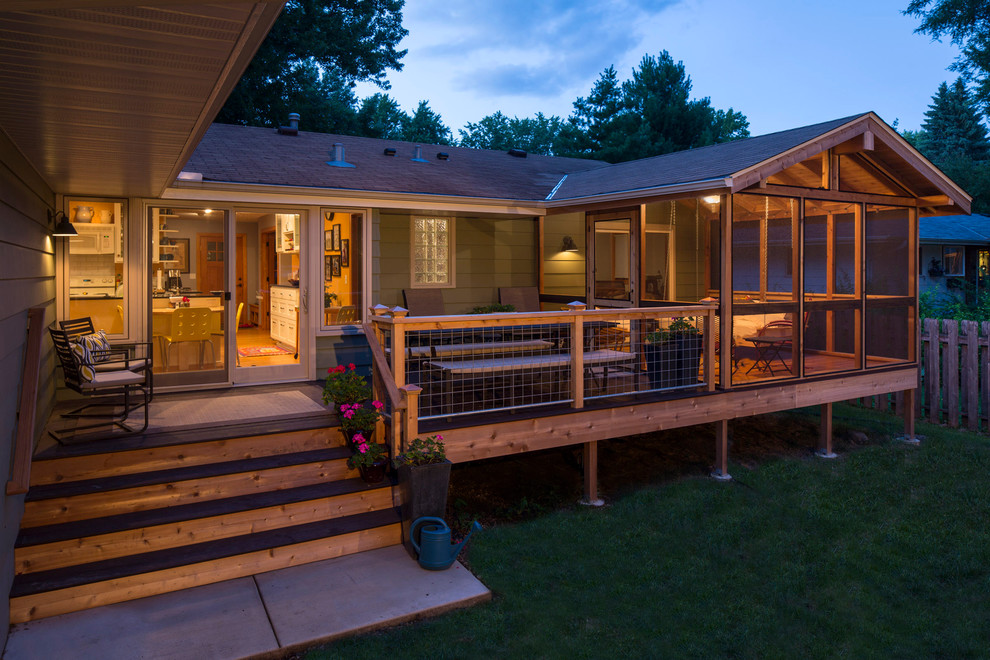 Photo by Building Arts Sustainable Architecture
Choose the Style
Decks come in different styles that most homeowners have never heard of or considered. There are multi-level decks, containing two or more levels, with stairs and hand railings. Some decks wrap around the house, providing a view of the front and back yards. Other decks extend to the second or third story of the house, which provides a balcony that is connected all the way down to the patio deck. There are other styles that you can choose from a catalog or design yourself using a combination of features.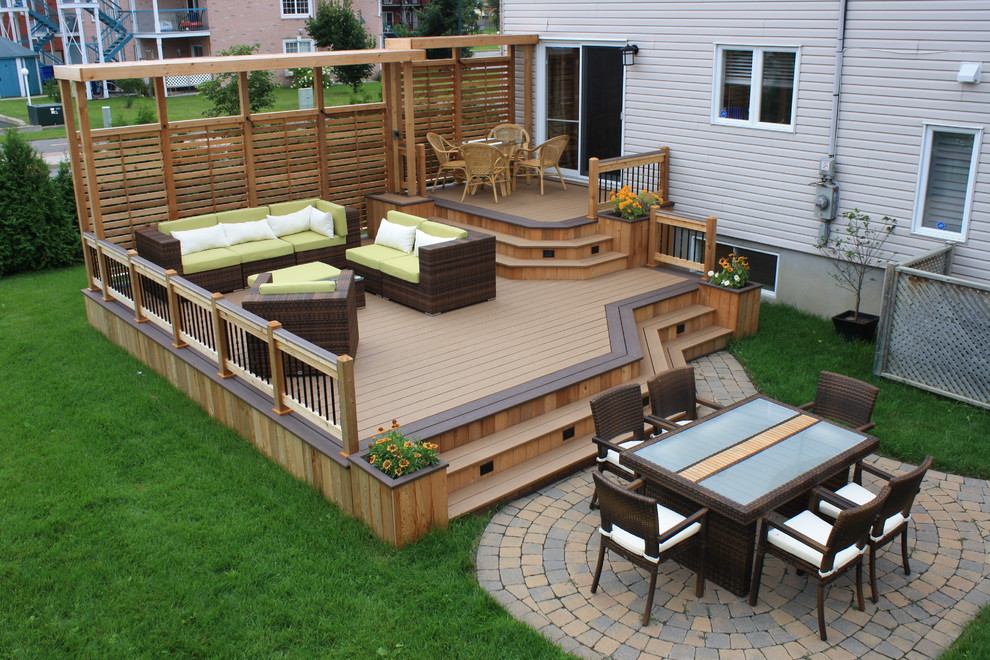 Review the Drainage
A deck drainage system is important to prevent the area from flooding after a heavy rainstorm. There are different panel designs that create different types of drainage. Panels with spaces in between allow the rainwater to collect underneath the deck instead of creating a flood on top. Slanted panels allow the water to slide into a gutter that moves the water away from the house.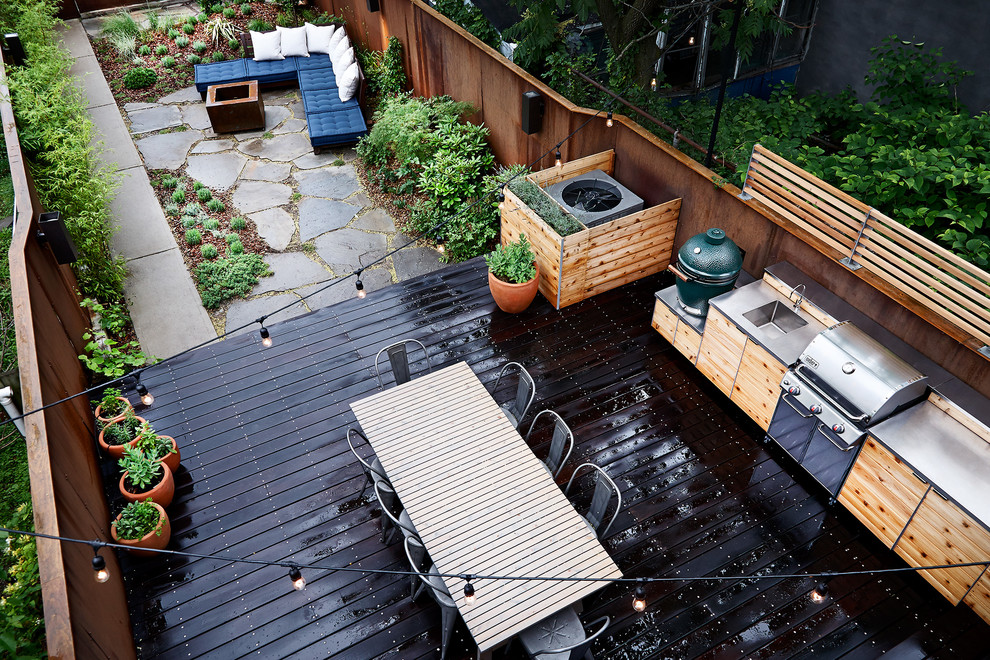 Think of Privacy and Comfort
Consider adding a cover for your patio to increase its privacy and security. Some patios are fully enclosed with screens made of mesh or glass. This feature is recommended if mosquitoes and other insects are a problem or you want to block out excessive sunlight or UV rays. Whether it is day or night, some patio owners need screens to keep out the humidity or cold.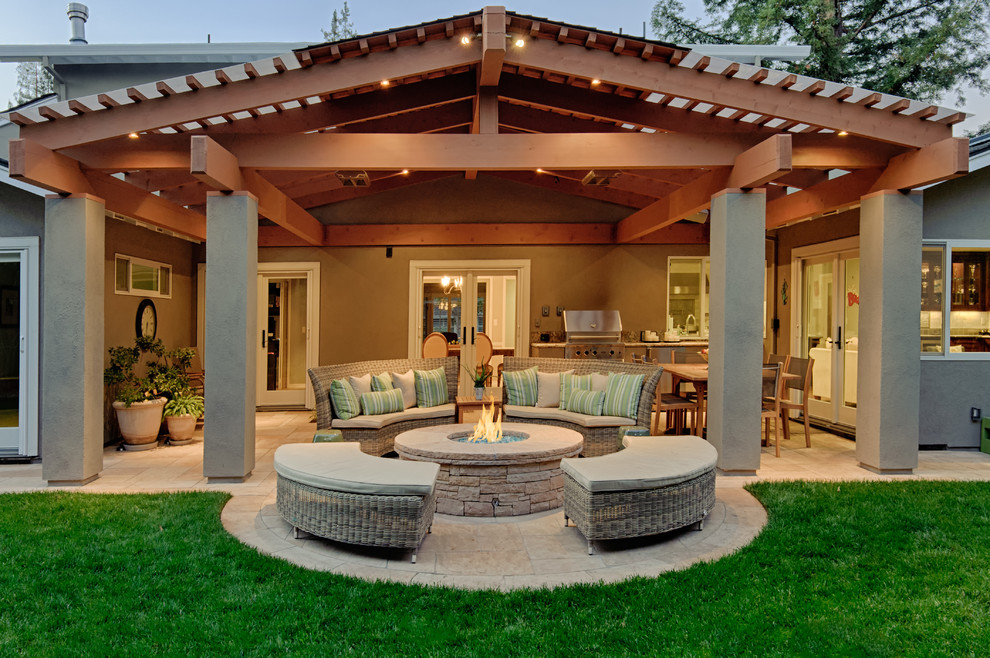 Photo by Kikuchi + Kankel Design Group
Never build a patio without regard to the rest of your home and its surroundings. Your patio or deck is the main element that must match the home, garden, lawn and pool or Jacuzzi. Create a functional patio that is clean, spacious, comfortable and free of damages. Then, create an aesthetic area that everyone will enjoy seeing for many years.