You don't want your deck to be something that you only use during the warmest months of the year and that is abandoned and ignored through the fall and winter months. It is important for you to know how to make decks into spaces that can be used at any time of the year.
Create a Deck With a Roof or Covering of Some Kind
As rain or snow falls from the sky, a roof over a deck can keep you dry. Look out for your patio furniture and your family by creating a deck with some kind of a roof or covering in place. This can block precipitation, and it can also keep the sun from shining on you too much when the weather is warm.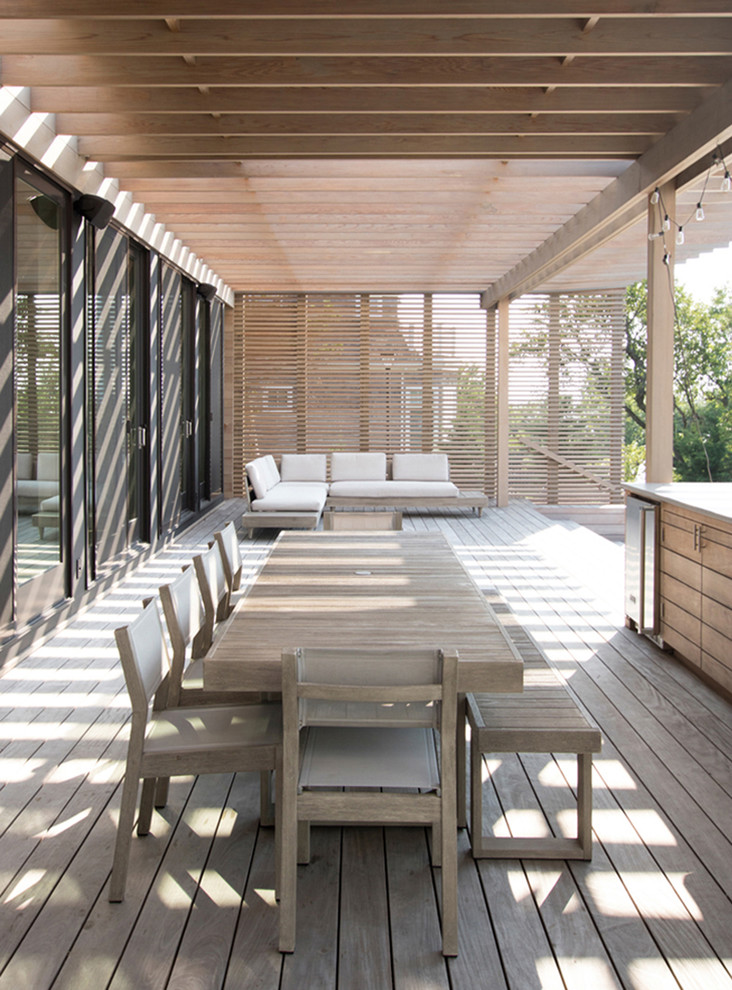 Photo by Resolution: 4 Architecture
Create a Deck With a Fire Feature or Heater
When it is cold outside, it can be uncomfortable to sit and take in the view from your deck. You can put in a fireplace or firepit of some kind if you would like to be able to stay warm on your deck, or you can invest in a heater that is designed to work in an outdoor space.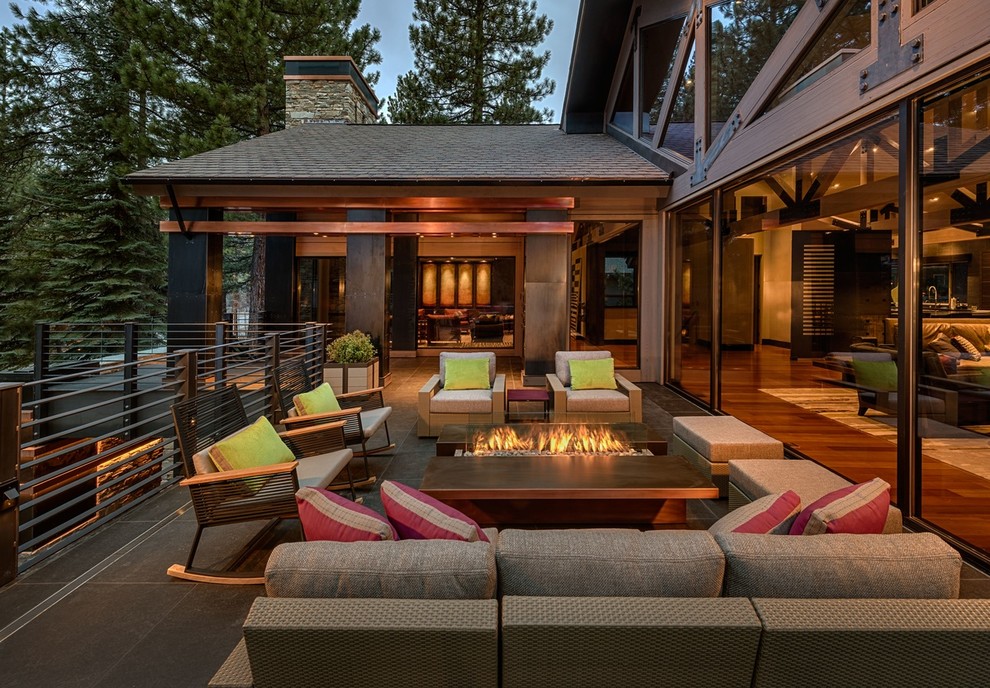 Plant Trees or Hedges to Block the Wind
The wind is going to make you uncomfortable during the fall and winter months, and you can put in trees or bushes to help block off your deck area. You can use your landscaping to help keep the wind from getting to your deck and to help you stay warm on that deck when the weather is cold.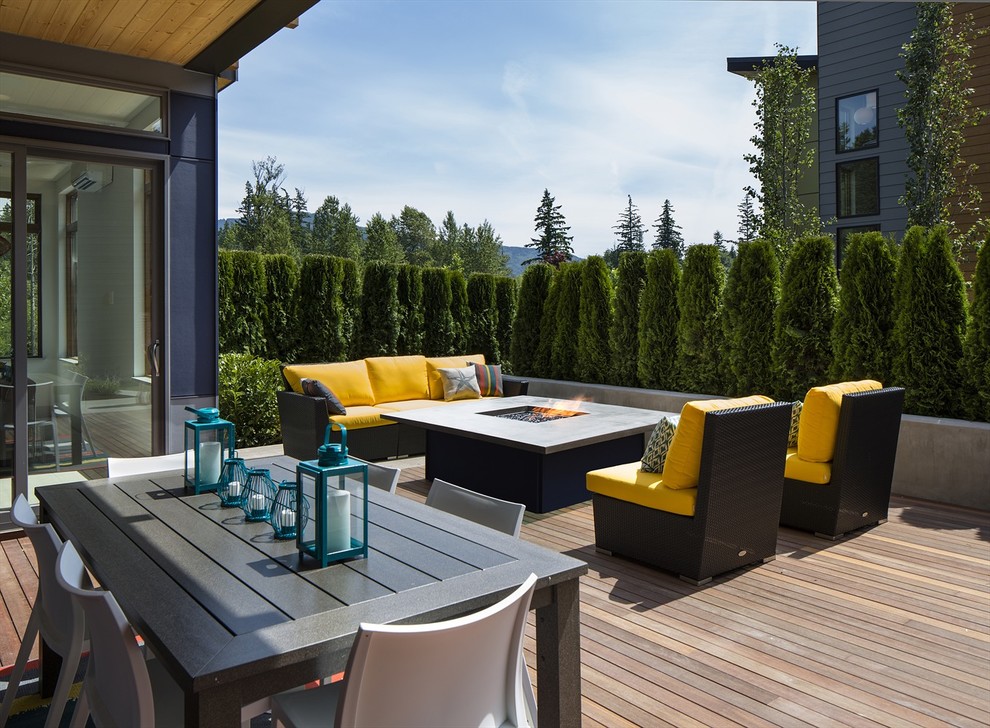 Make Sure the Furniture Will Hold Up
The furniture that you pick out for your deck has to be able to hold up well in the summer months, and it has to be able to deal with rain and snow. Even if you have a roof on your deck, there is a good chance that your furniture will still be getting wet at times. You need to invest in furniture that can withstand heat, humidity, cold, and snow.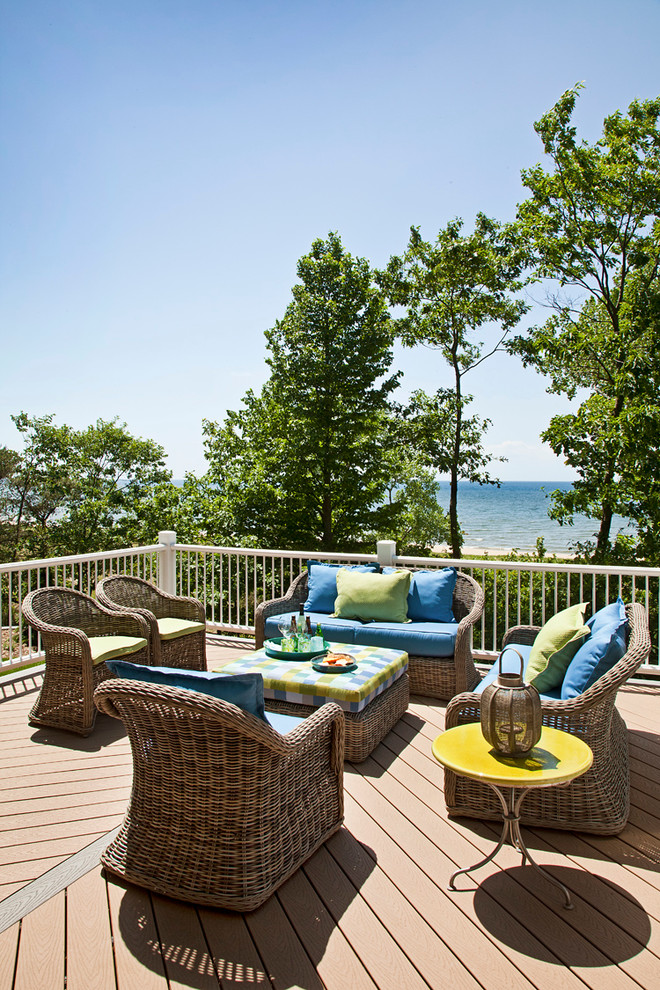 When you set your deck up just right, you can turn it into something that you can use all throughout the year. Whether you want to be able to enjoy coffee out on your deck or you are looking for an outdoor entertaining space, you can make decisions that will create a deck that is always going to be useful.