Focus on the deck for your next remodeling project. The deck is a large structure that is commonly overlooked and seen as a burden to fix. But when you improve its appearance, you'll notice a significant improvement to the comfort, style and beauty of your entire yard. Here are 4 tips to make your deck the best part of your front or back yard.
Sanding
Sanding is effective at removing splinters and cracks that mar the deck's surface. The result is a smooth, flat and even surface that is safer to walk on and more pleasant to look at. Sandblasting is a common technique that professionals use to smooth out decks, driveways and walkways.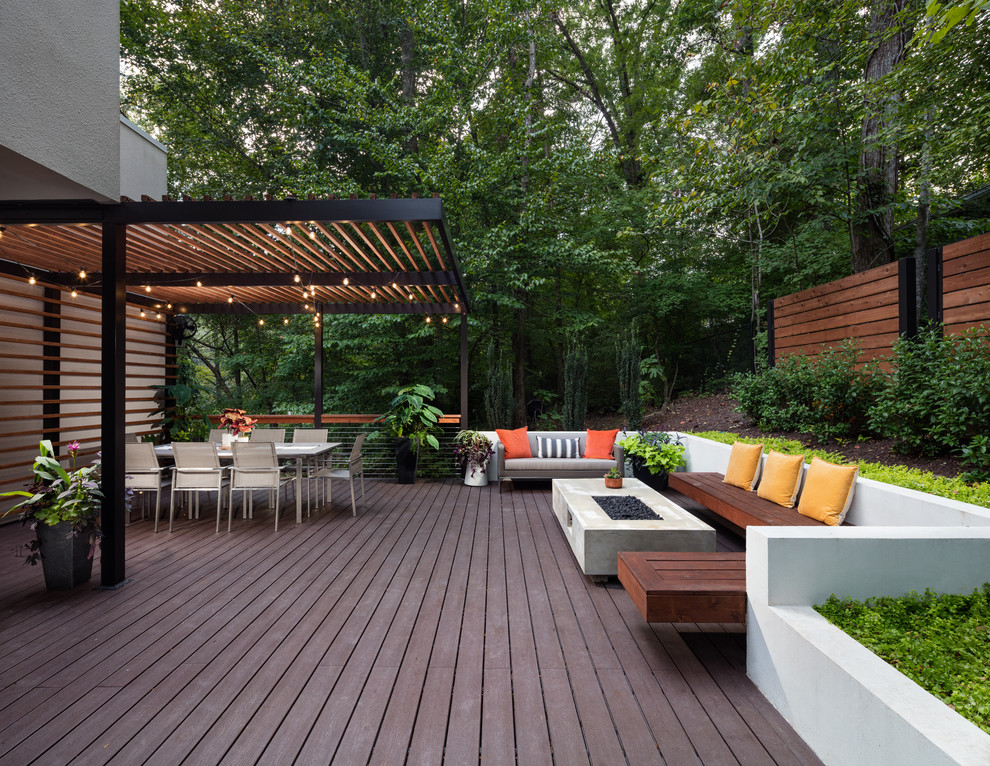 Photo by Boyce Design and Contracting
Polish
You can see polish on the most attractive decks, especially those made of wood. It works as a sealant that protects the surface from damage. It provides a luster that makes the deck's material, whether it's wood, stone or concrete, shiny and luminous in the sunlight. This polish needs to be reapplied every few years to maintain your deck's beauty.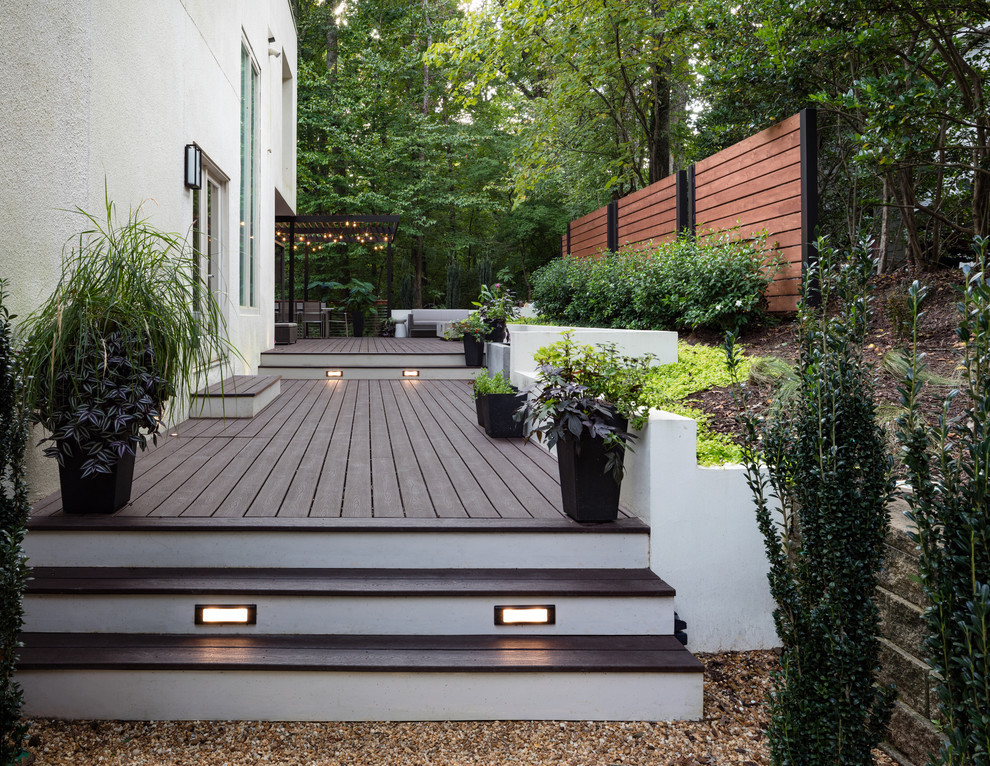 Photo by Boyce Design and Contracting
Before applying polish, clean the surface thoroughly. A pressure washer is needed to remove tough, ingrained stains, mildew, mold and debris that have become lodged in between the wooden boards. This preparatory step is necessary to create the shiniest and longest lasting luster possible.
Paint
Like many homeowners, you have a deck that is a dull, unappealing color. It's easy to transform your yard with a bold, vibrant paint color, which makes your deck the most important feature of your backyard. Choose an appealing color, but if it's too flashy, it could become more of an eyesore than a thing of beauty. Find the right paint color that is environmentally friendly and lasts for decades without the need for coatings.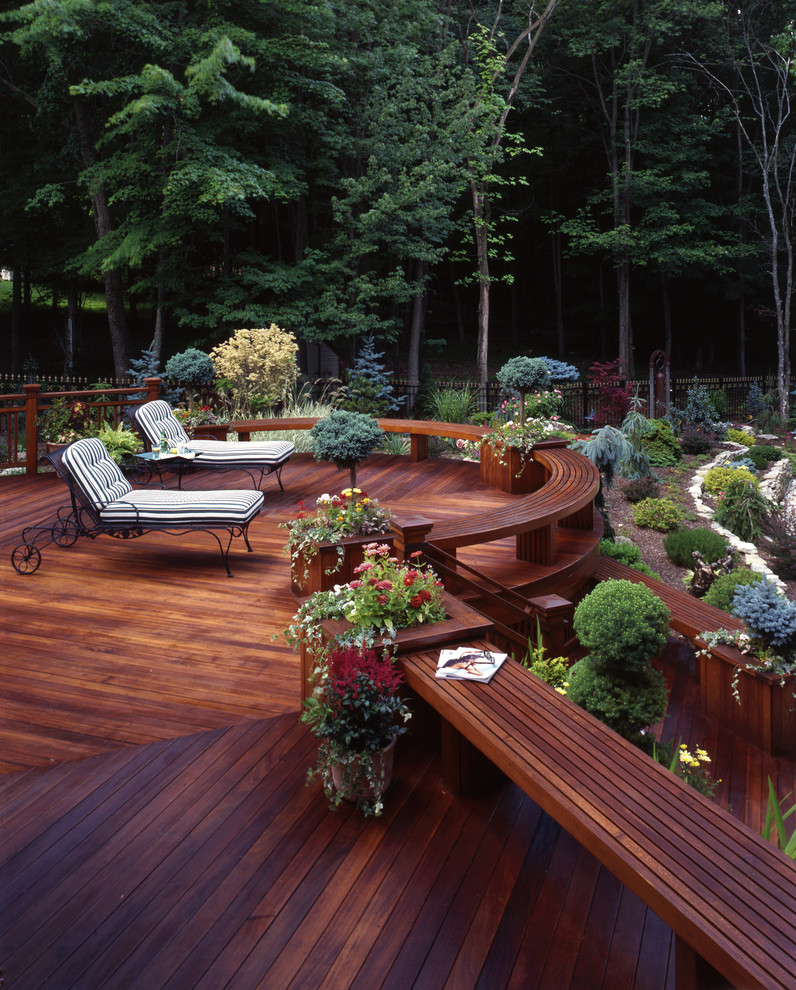 Furniture
Adding furniture is the simplest way to transform your deck. Guests will enjoy sitting in your backyard when you have plenty of furniture that is clean and attractive. Choose from a wide range of furniture online, and save thousands of dollars through comparison shopping. Look for different types of patio sets, consisting of tables, lounge chairs and loveseats, with matching colors and designs.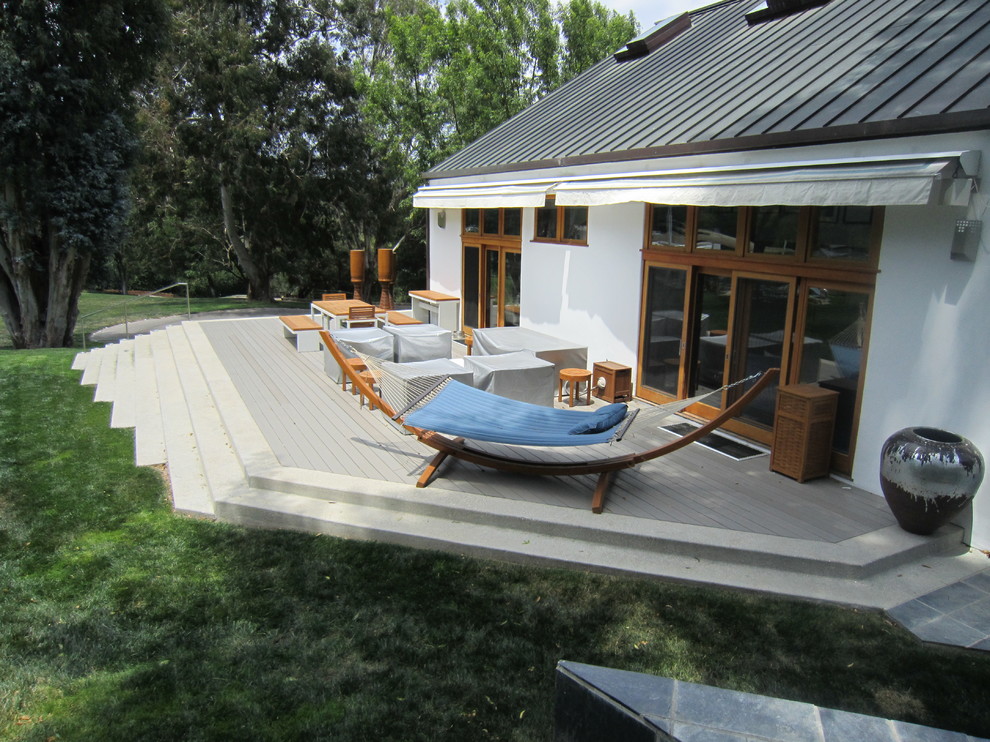 Photo by Danny Deck Construction, Inc.
Your deck takes a massive beating every year due to constant heat, rain and wear and tear. Restore your deck by cleaning and sealing its surface, preferably by using a professional. Protect its surface and create a more beautiful look that lasts for decades.