Decking is a construction that allows you to customize your outdoor spaces as per your preference, with elaborate flooring, railing systems, custom lightings, and even built-in seating spaces. In short, a deck is almost like a stylishly designed extension to your house that optimizes your lawn.
Hiring a good decking contractor can be a severe challenge to any inexperienced homeowner. This article will give you five exclusive tips on how to choose the right deck contractor for your estate.
Optimize your Requirements at first:
Before hiring a contractor, you must spend some time deciding upon precisely what features you want to include in your decking setup. When it comes to popular decking choices, composite materials and vinyl are in high demand. Another feature that has found rising eminence is aluminum railings. These also come with fabric or tarpaulin awnings that help in protecting you from the scorching sun.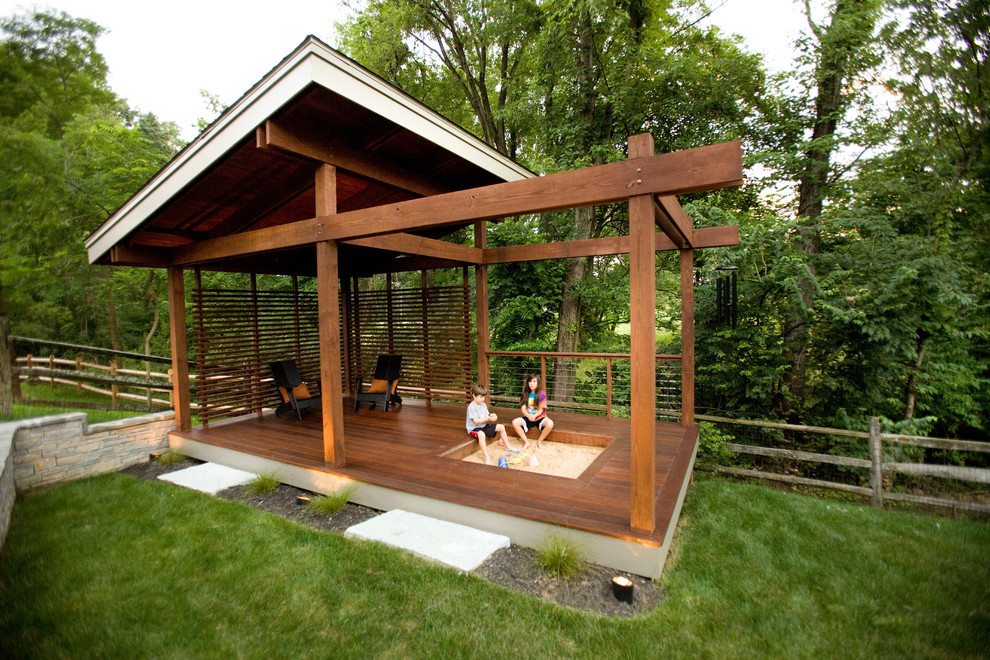 Photo by Ryan Duebber Architect, LLC
Seating spaces and auditorium-like tiers are sometimes used to utilize outdoor spaces for the occasional barbecue or an evening karaoke. In many hotels and guest houses, these decking structures are extensively used as evening entertainment spaces for residents. To hire a contractor for the job, you must first decide your exact priorities in what you want to include within your house's decking setup.
Get the most trusted local deck builders:
Once the entire deck is planned out in your mind, look up the internet for the most trusted decking construction firms in your area. It is always recommended to go for local companies. This is because Multinational and large firms have templated designs while small locally operated businesses provide you with a customized solution for your decking requirements. Moreover, local companies aim to improve their reputation in the community, making them much more reliable and efficient.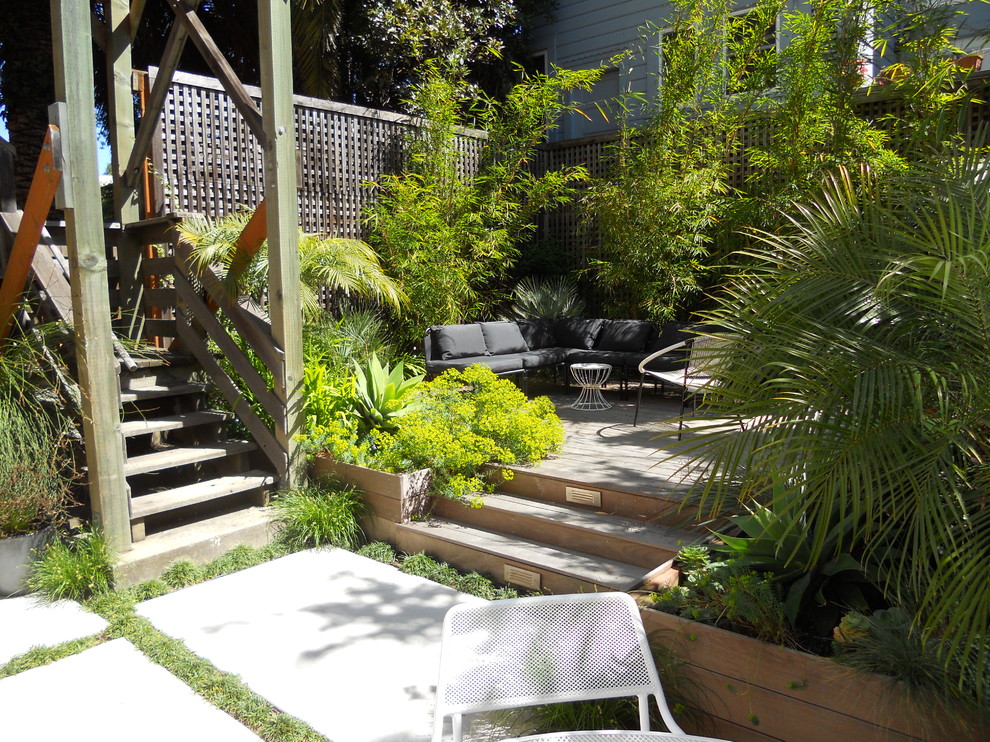 Photo by Growsgreen Landscape Design
Check Customer Reviews and Testaments:
As in any business in the 21st century, client feedback is the most reliable reflection of its service record. Look up your preferred decking contractor's online portfolio and spare a careful glance at its customer reviews. This will help you to get a comprehensive picture of the company's experience in providing decking solutions in the area. A good testament from a satisfied client is a mandatory requirement for any good decking contractor. If it is a local firm, do not forget to inquire of your neighbors about their service history in the past.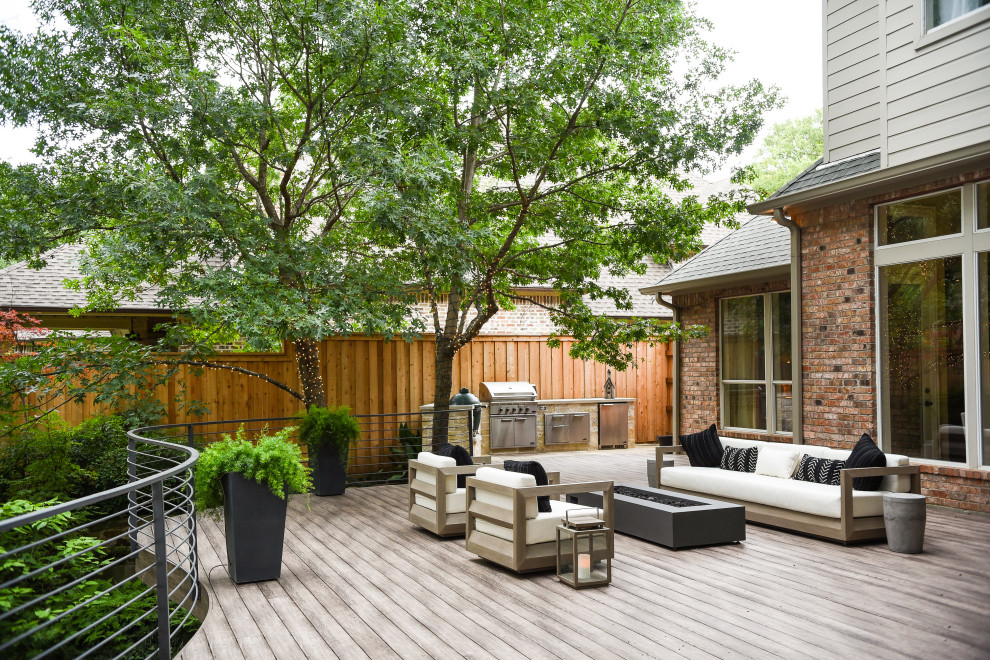 Photo by Southwest Fence & Deck
Get a detailed estimate from your decking contractor:
Get an in-person estimate for your decking needs. The assessment quoted should be exhaustive and inclusive of every possible expense so that hidden costs and unexpected developments do not plague you later on. It is always recommended to get quotes from more than one firm to analyze market prices comprehensively. Make sure that you maintain a balance between costs and the quality of services. Unbelievably low prices can be lucrative, but they can also indicate sub-optimal service standards and poor construction quality.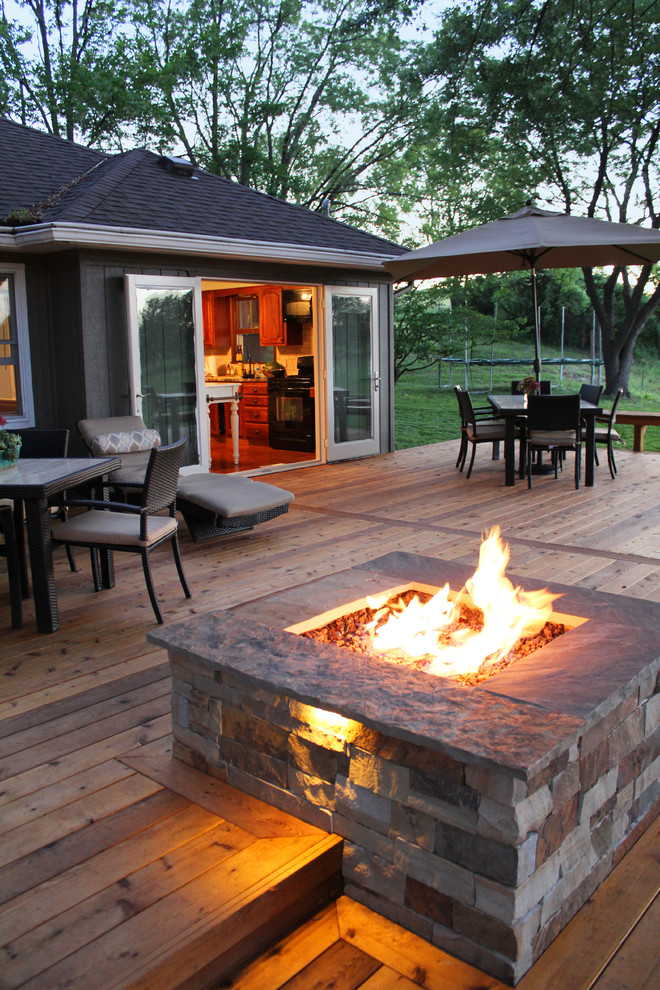 Photo by Artistic Concrete Surfaces
Securing permits and other paperwork:
The most important part of the process is signing the contract. This, in turn, entails attention to every detail of the same. Please consult with your decking contractor to ensure that securing permits is entirely their responsibility. The warranty terms and period need to be scrutinized, along with an official statement that places the burden on them in the case of any damage to your property. Lastly, make sure that your deck builder provides a complete and comprehensive breakdown of the prices incurred and the sum that you have to bear.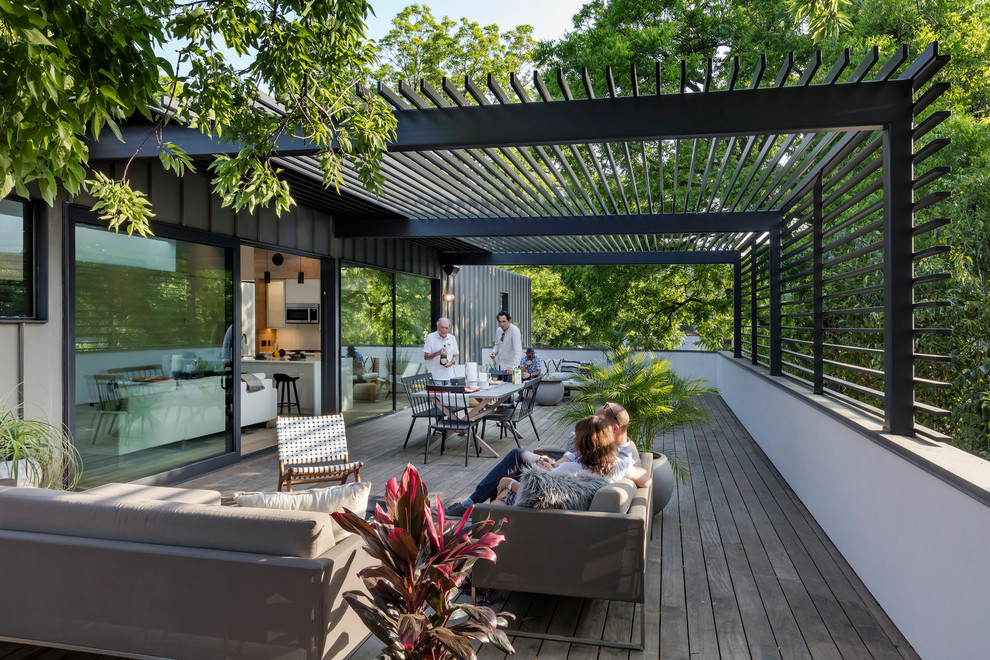 There are several other obvious points to consider, like insurance licensing. But these are the essential tips for getting a good deck building firm for your household. We hope this article is instrumental in helping you choose a good deck contractor for your property.