One of the best ways to add elegance to your home is by making exterior additions. After all, this is the first thing visitors see when they arrive, and well, you should also be impressed when you pull into your drive! Here are some exterior additions that will exude elegance.
Stonework
Stone has been used for ages in some of the most elegant and historic buildings around the globe. There is something about its natural beauty and durability that makes it a classic choice for structures of all types. You can use stone on your entire façade or as an accent, and it doesn't even need to be genuine stone to make a grand impact. Many companies are manufacturing beautiful faux stone products that are indistinguishable from the real thing. One thing is for sure, the presence of stone instantly makes a home appear substantial and enduring.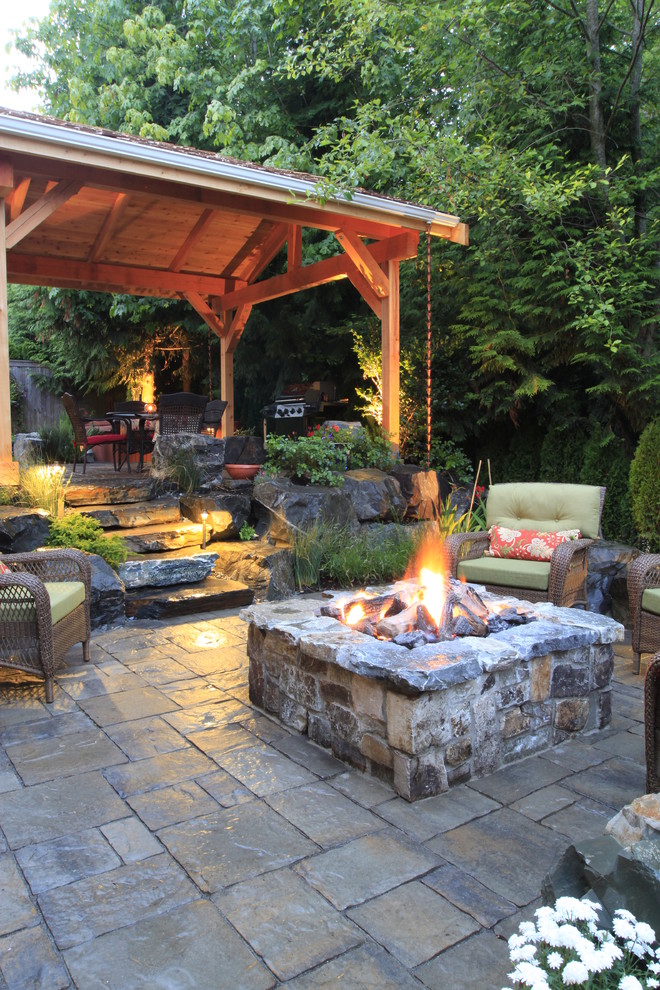 Photo by Alderwood Landscape Architecture and Construction
Fountains
You'll often find fountains in public spaces as a symbol of wealth and prosperity, but they can be just as effective in your own front yard. The sound of trickling water is incredibly relaxing, and the addition of a fountain can turn your yard into an oasis. If you don't have room for a large free-standing fountain, there are many wall-mounted options available. While fountains are an often forgotten way to add a touch of luxury to outdoor spaces, they make for an unforgettably elegant landmark.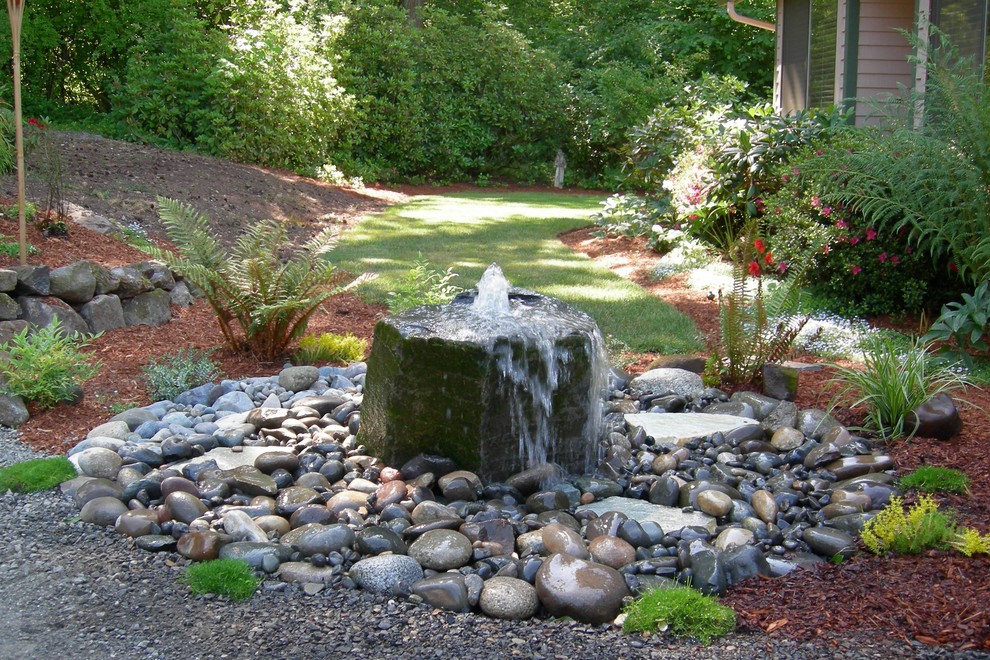 Landscaping
Of course, no exterior elegance plan is complete without landscaping. This is your opportunity to get creative and really personalize your outdoor areas. Regardless of your climate, think lush. If you live in an area with plenty of water, go green and colorful. Layers of bushes in varying sizes and colors, with flowers of a wide variety, always add an elegant depth to your exterior. If you live in an arid climate, don't despair. Working with what thrives, add layers of native trees, bushes, and rocks. Adding special touches like pergolas, statues, or even a custom stainless steel mailbox tells the world that elegance is your style.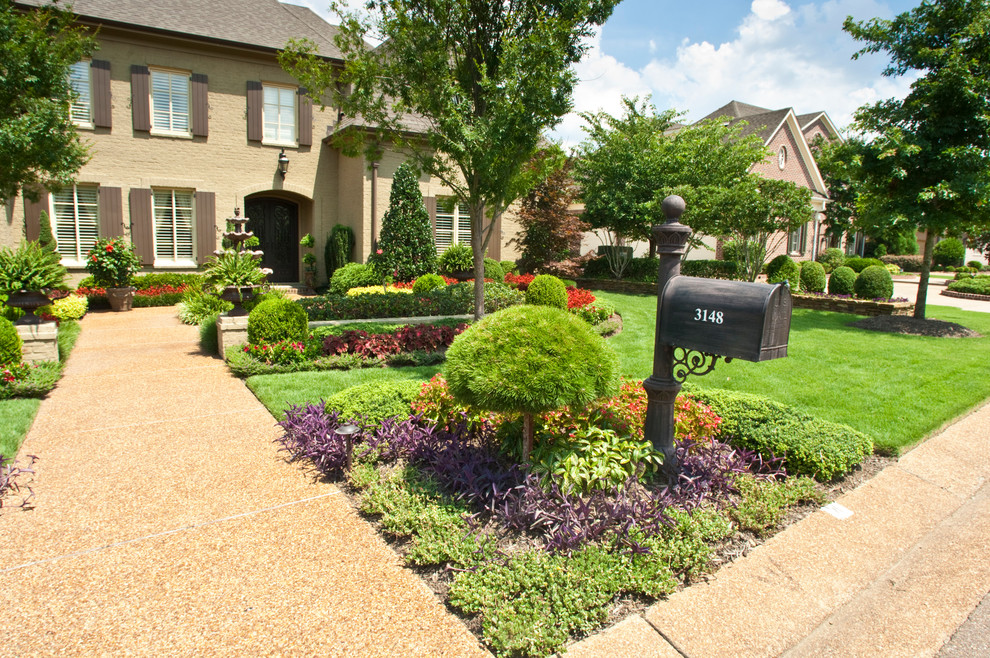 Photo by Gurley's Azalea Garden
When adding a mailbox, it's important to choose one that will match the appearance of your nearby landscaping. Choosing a color or texture that clashes with the rest of your property should be avoided. Instead, look for a mailbox that aligns with the style of your home's exterior.
Walkways
Your walkway is the entrance to your home, so it should be as lovely as possible. If you're looking for elegance, skip the boring regular concrete sidewalks and opt for a stone or stamped concrete walkway. Finish this off with a sealant to keep it pristinely clean and give it that freshly washed look all the time. Choose patterns and materials that look beautiful and also help with traction during adverse weather.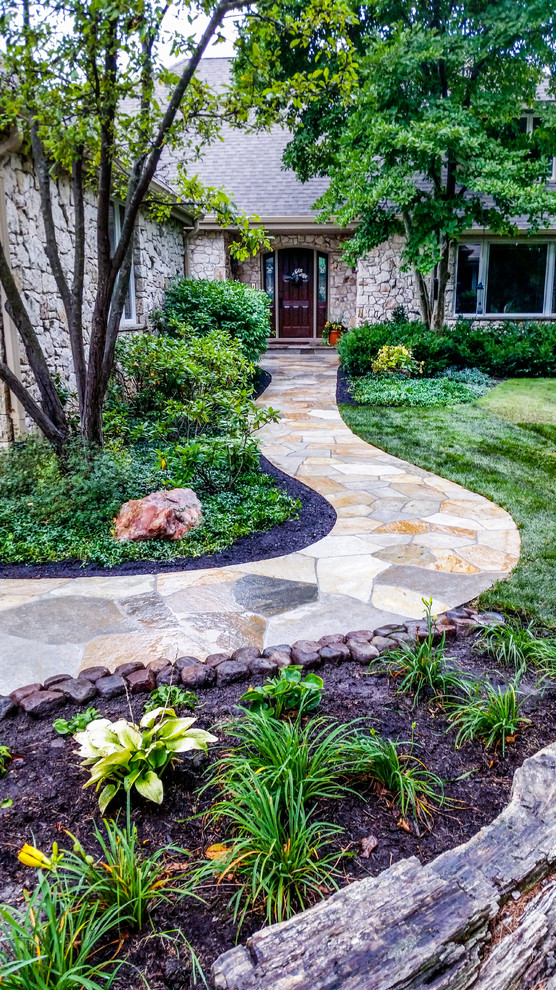 Your home can surely be the elegant abode you want it to be. By making these kinds of upgrades you can not only improve the aesthetic of your home but in some cases increase its value. Most importantly, you'll get to enjoy the luxury and elegance that comes with a well-appointed home you call your own.