There's no better way to enhance the beauty of your home than by designing a stunning backyard garden. Not only does it increase the curb appeal of your property, but it also provides a relaxing space for you to escape the stresses of everyday life. If you're interested in designing the best backyard garden, this post is for you! We'll dive into the essential steps you need to take and what you need to consider to create a backyard oasis you'll love spending time in.
Start with a Plan
Before you start digging and planting, you need to create a plan for your garden. Decide on the garden style and theme that you want to pursue and make a list of the plants and flowers that you want to incorporate. It's also essential to measure the available space, as this will determine how many plants you can add, and how far apart they should be.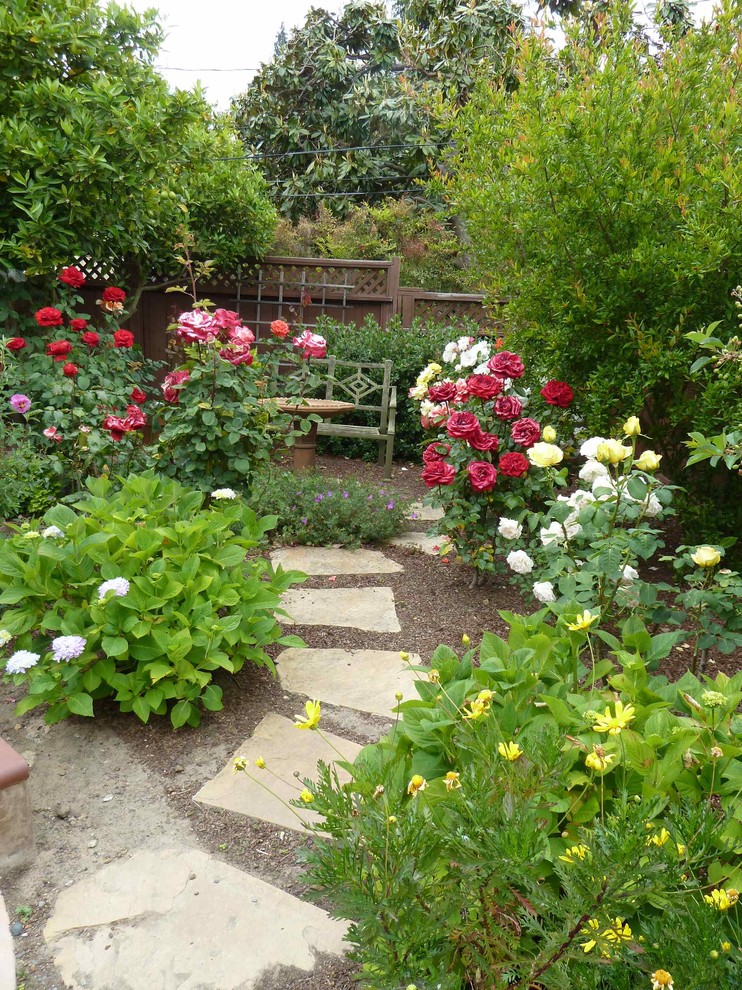 Photo by Skyline design studio
Choose the Right Plants
Select the plants and flowers that will thrive in your backyard's climate and soil type. Consider the amount of sunlight your garden receives and choose plants that can comfortably grow in that environment. If your location gets a lot of sunlight, opt for plants like roses, sunflowers, and lavender. On the other hand, if you're in a shaded area, go for shade-loving plants like hostas, ferns, and ivy.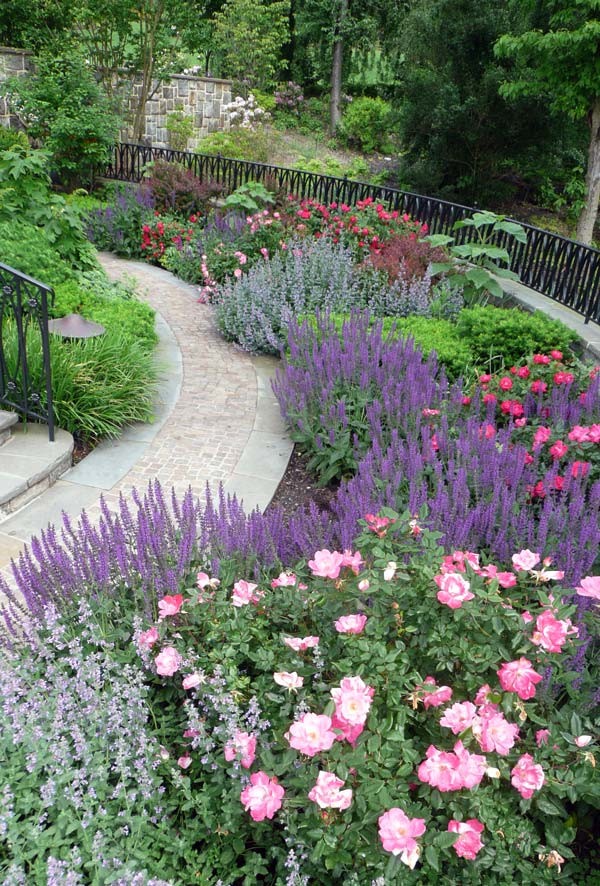 Photo by David R. Lamb, Landscape Architect
Think About Your Garden's Layout
When planning your garden, consider the layout you want to implement. Choose a focal point, such as a statue or a water feature, and design around it. Create paths and walkways that lead to different areas of the garden, and add seating areas where you can relax and take in the sights and sounds of nature.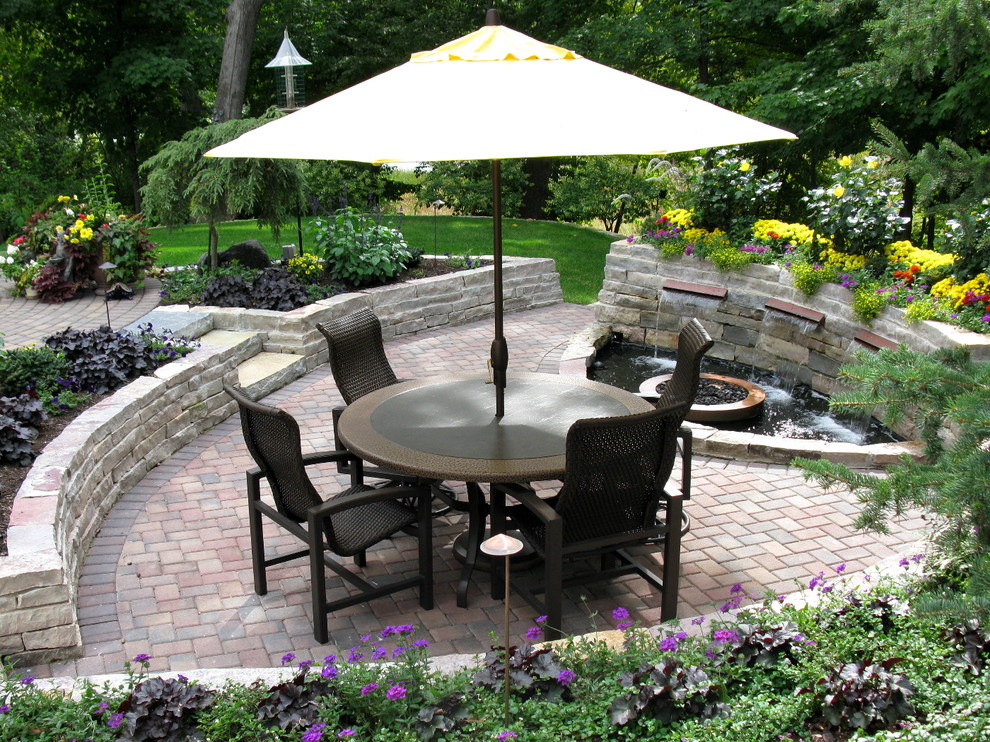 Photo by Mike Porwoll – Bachman's Landscaping
Experiment with Colors
The color of the flowers and plants you choose can make a significant impact on the overall look and feel of your backyard garden. Consider the color palette you want, and experiment with shades and hues. Go for complementary colors that contrast and create harmony, or mix similar colors to create a monochromatic look.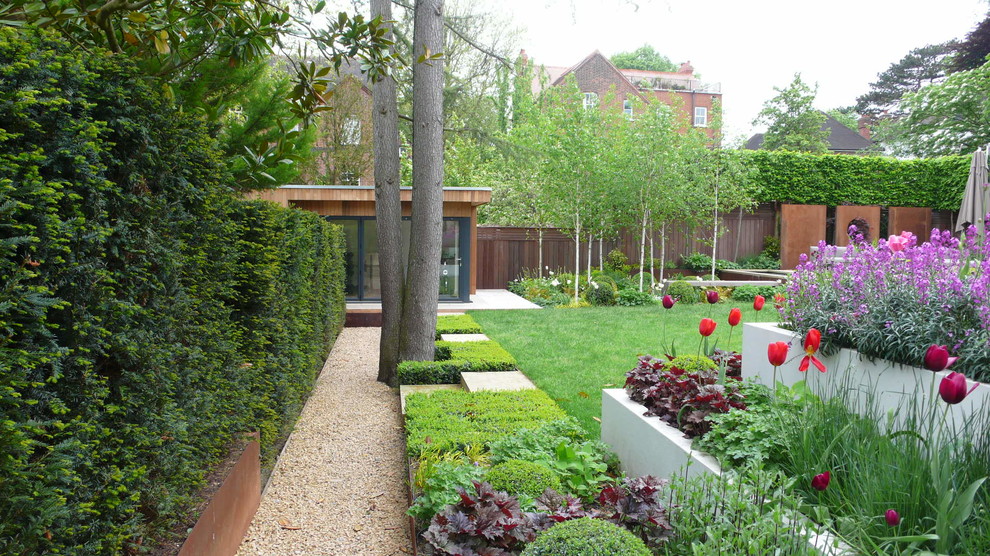 Photo by London Garden Designer
Incorporate Decorative Elements
Don't forget to add decorative elements that can enhance the overall aesthetic of your garden. You could add an arbor or trellis to create a visual break or hang a hammock to swing in while enjoying the serene atmosphere. Garden statues, bird feeders, and wind chimes can also add a touch of personality and charm to your backyard space.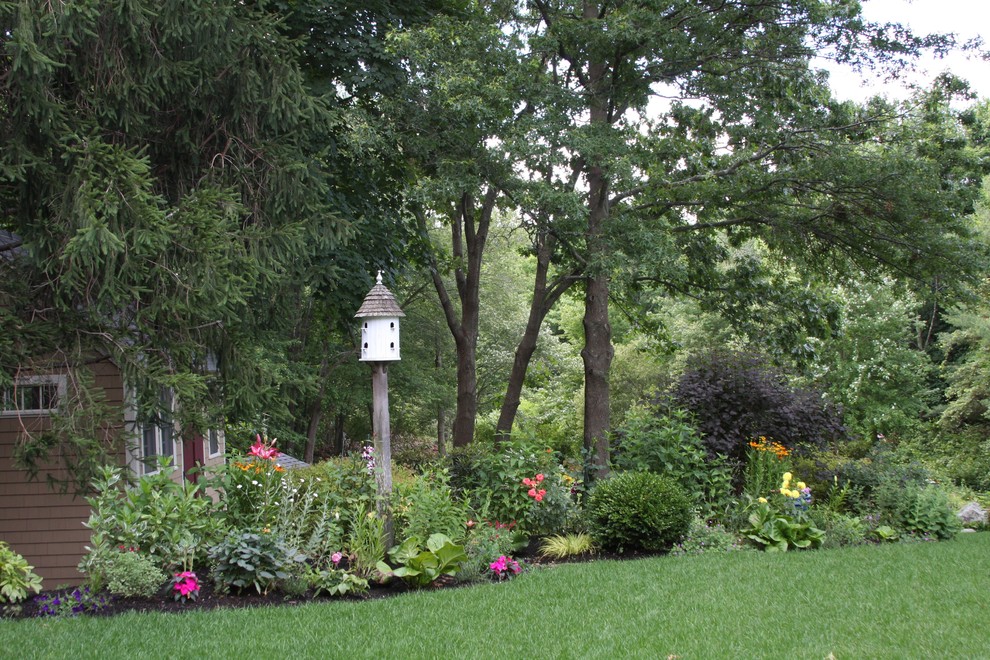 Photo by Amy Martin Landscape Design
Add Hardscaping Elements
Hardscaping elements like gravel and concrete pathways, walls, fences, and benches can help tie all the elements of your garden together. Not only do they add visual interest to the space, but they also provide structure and function. You could create a cozy seating area with a stone bench or outline your garden's boundaries with a wooden fence for privacy. Finding a professional like AA U Cart Concrete is a great way to ensure your hardscaping elements stay functional and add that beauty to your garden.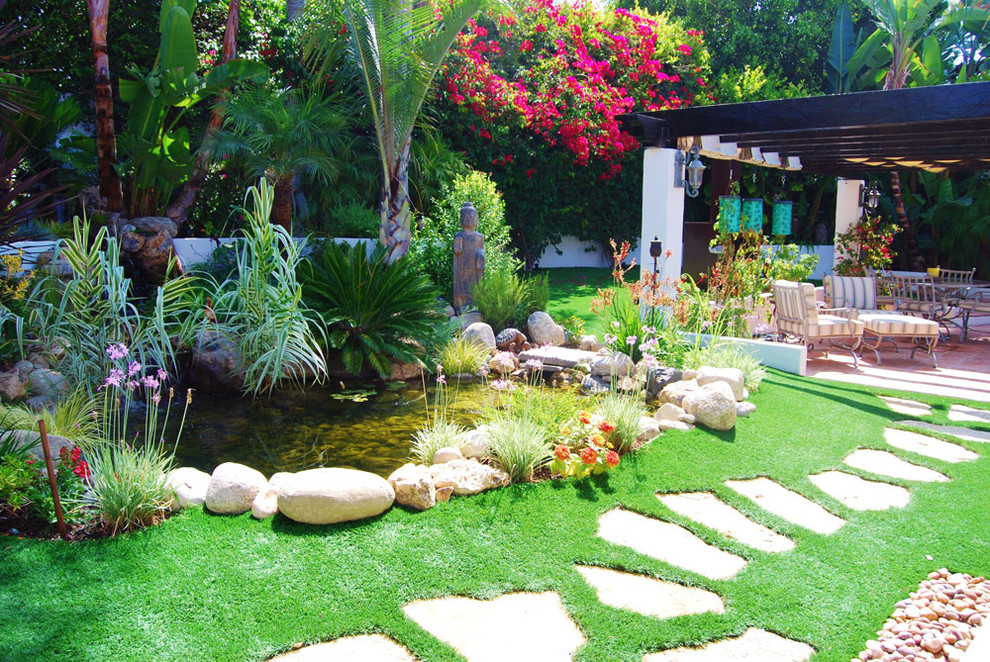 Photo by Sierra Pacific Design
Designing the best backyard garden requires some planning and creativity, but the result is well worth the effort. By following the tips we've shared in this post, you can create a beautiful and welcoming space that you'll love spending time in. Remember to choose plants that suit your climate, experiment with colors, and incorporate decorative elements that make your garden unique. You'll soon be enjoying the lush greens and vibrant blooms of your very own backyard paradise!
Author Bio
Rachelle Wilber is a freelance writer living in the San Diego, California area. She graduated from San Diego State University with her Bachelor's Degree in Journalism and Media Studies. She tries to find an interest in all topics and themes, which prompts her writing. When she isn't on her porch writing in the sun, you can find her shopping, at the beach, or at the gym. Follow her on Twitter and Facebook: @RachelleWilber; https://www.facebook.com/people/Rachelle-Wilber/100009221637700/