Want to give your cottage-style home a unique and stylish look? With the right exterior design, you can create a warm and inviting space that is the hallmark of country cottage flair. Here are some exterior design ideas for a cottage-style home that will help you get started.
Whimsical Front Door
Begin with the front door. The front door is the first thing guests will see when they arrive, so make sure it makes a good impression. A bright and cheery color is always a good choice for a cottage-style home. Try painting the door in a hue that coordinates with the trim and shutters and creates an appealing focal point for your structure.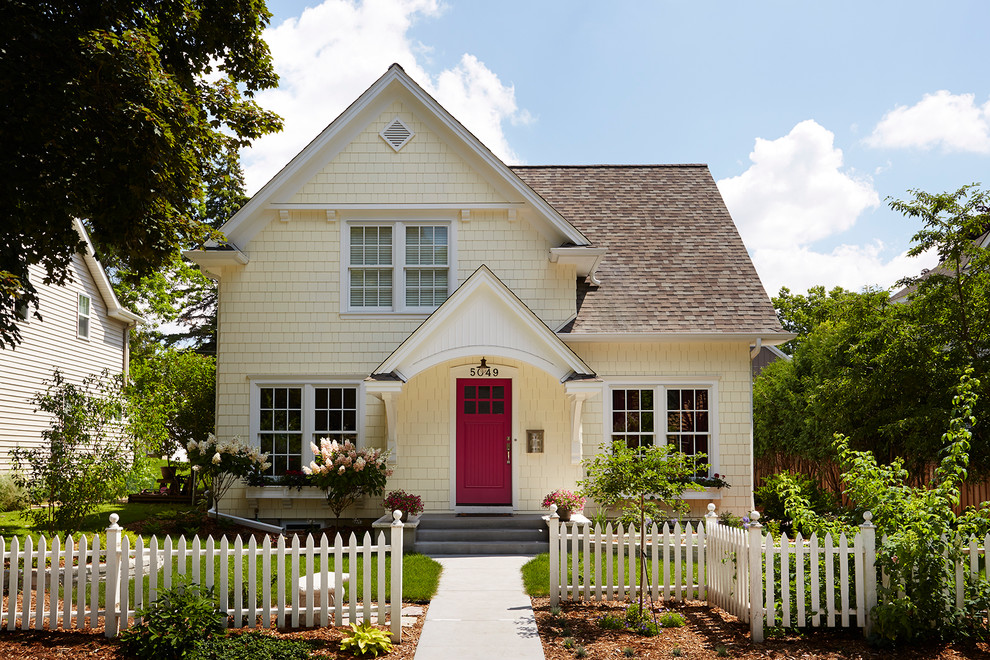 Landscaping
One of the best ways to add curb appeal to a cottage-style home is with landscaping. Try planting flowers, shrubs, and moss that complement the home's exterior. Add a few hanging plants near the front door for a pop of color. Remember, cottages are best known for having antiquated, non-fussy beauty, so the more natural your landscaping looks, the better.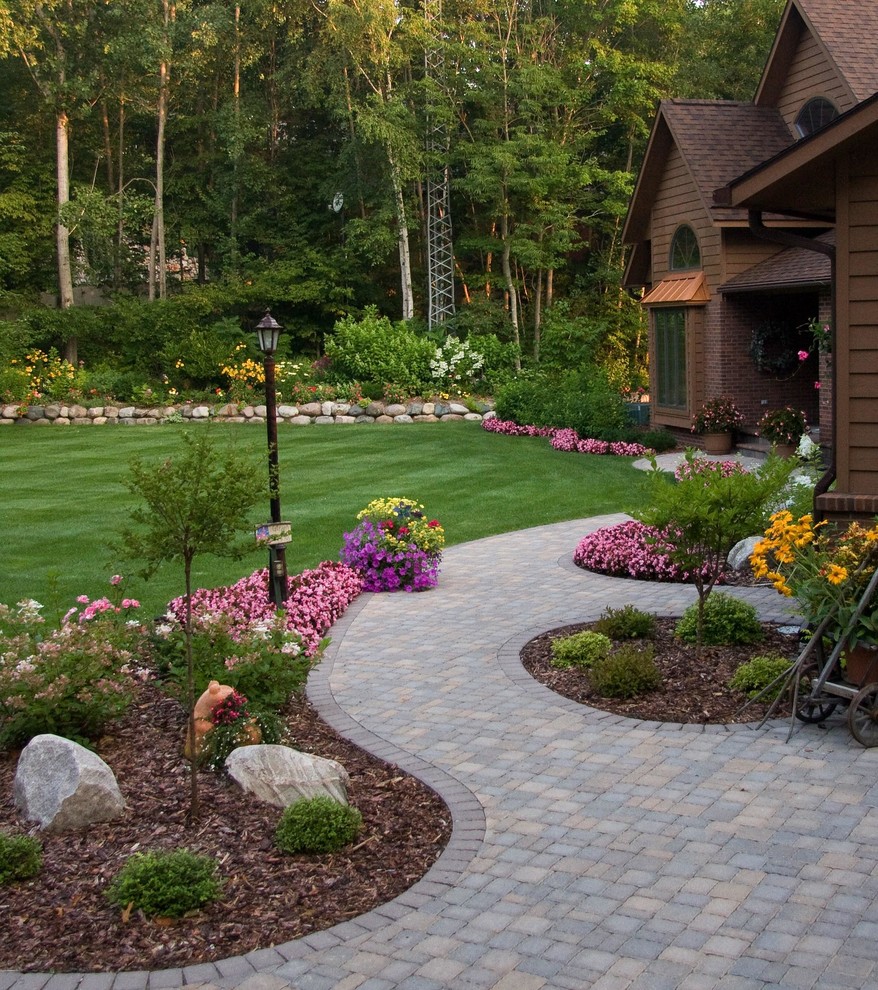 Photo by Landsburg Landscape Nursery
Cozy Porch or Deck
Make the most of outdoor living space. Cottage-style homes are often known for their cozy porches and decks, as well as stonework. Make the most of this outdoor living space by furnishing it with comfortable seating and adding some pretty potted plants. Vining plants are especially create for that subtly overgrown look.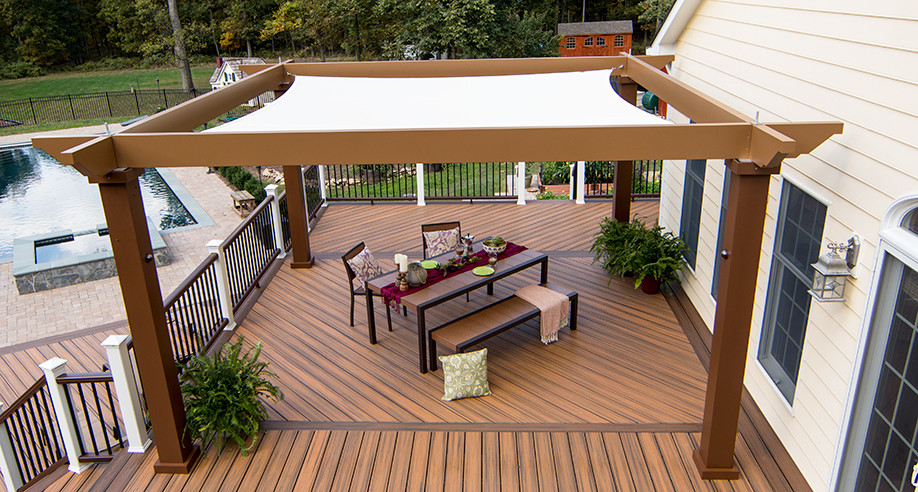 Winding Pathways
Another hallmark of a charming cottage style is winding pathways around the garden and leading up to the door. Stone pavers or gravel are especially suited for this since they maintain a natural texture. A stone gravel supplier can help you pick the perfect materials to complement the landscaping around it.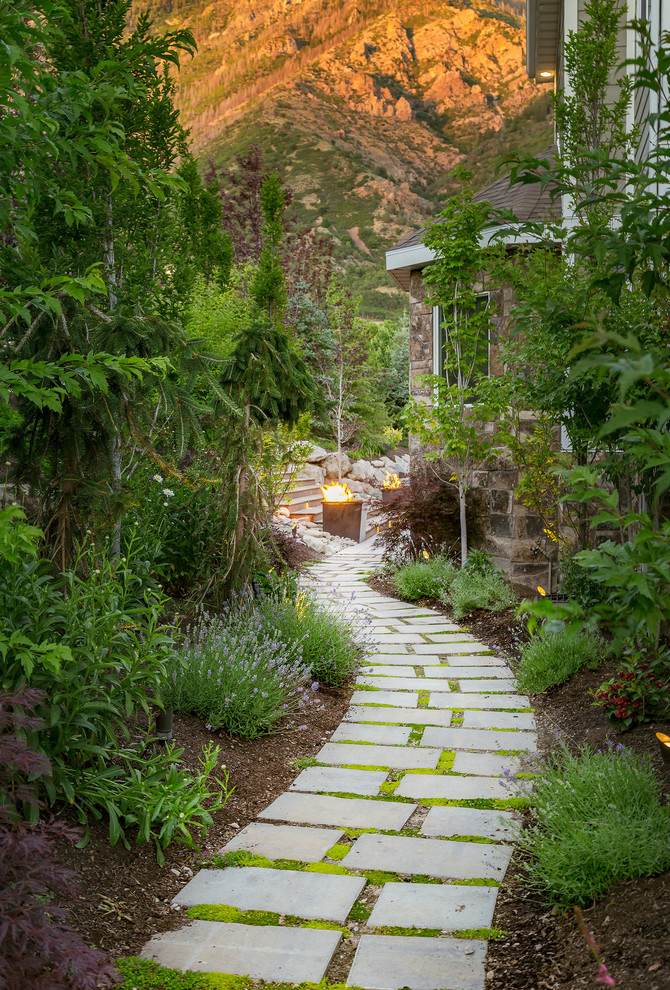 Window Boxes
Hang some window boxes. Window boxes are a quintessential cottage-style detail that can help boost curb appeal. Fill them with colorful flowers or greenery to add a touch of charm to your home's exterior. Flowers such as petunias, impatiens, and geraniums are all good choices for window boxes.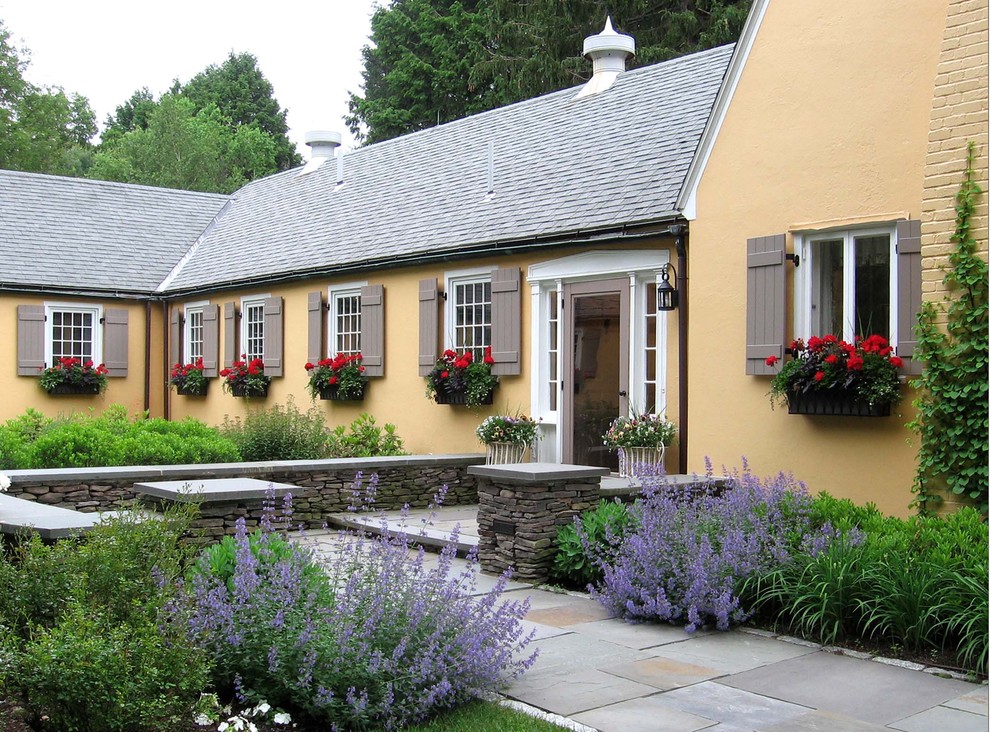 Photo by Woodburn & Company Landscape Architecture, LLC
Outdoor Seating
Inviting outdoor seating areas. Cottage-style homes are all about cozy and enchanting spaces, so make sure to provide seating for guests. Outdoor furniture such as benches, chairs, and swings are all great choices. Place them in relaxing, contemplative areas of your outdoor garden, and some cushions and throws for extra comfort and style.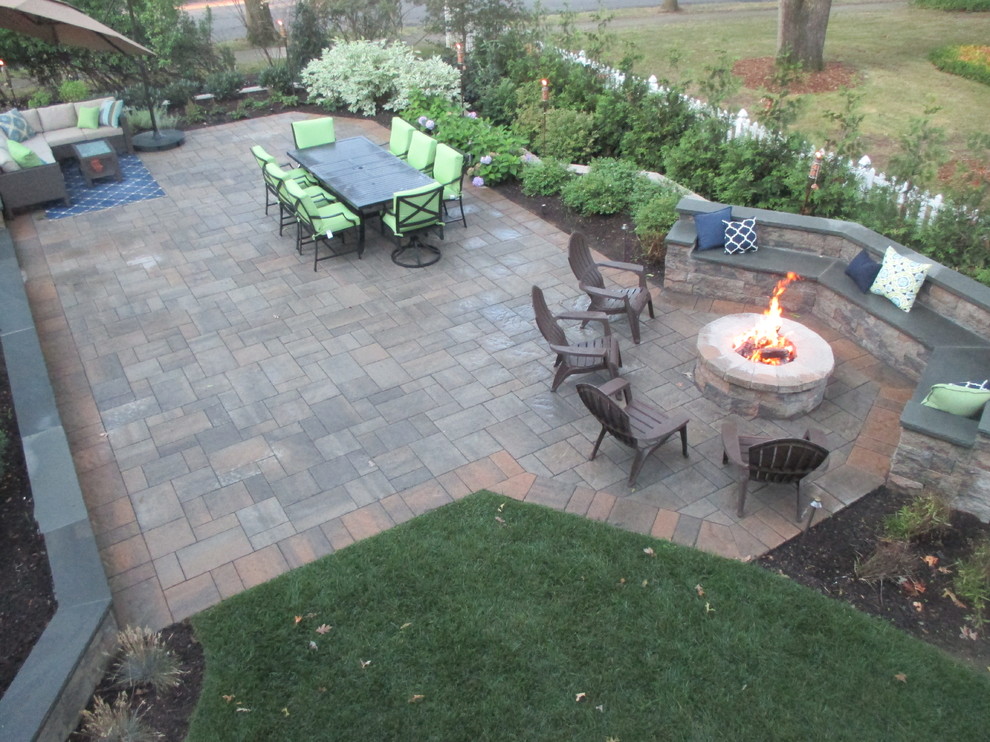 Photo by Jacobsen Landscape Design & Construction
Soft Lighting
Don't forget the lighting. Another important element of cottage-style exterior design is lighting. Choose fixtures that complement the overall style of your home and add a magical glow. String lights can add the perfect soft glow to your space. You can even use blue or purple hues at night for a softer look after dark.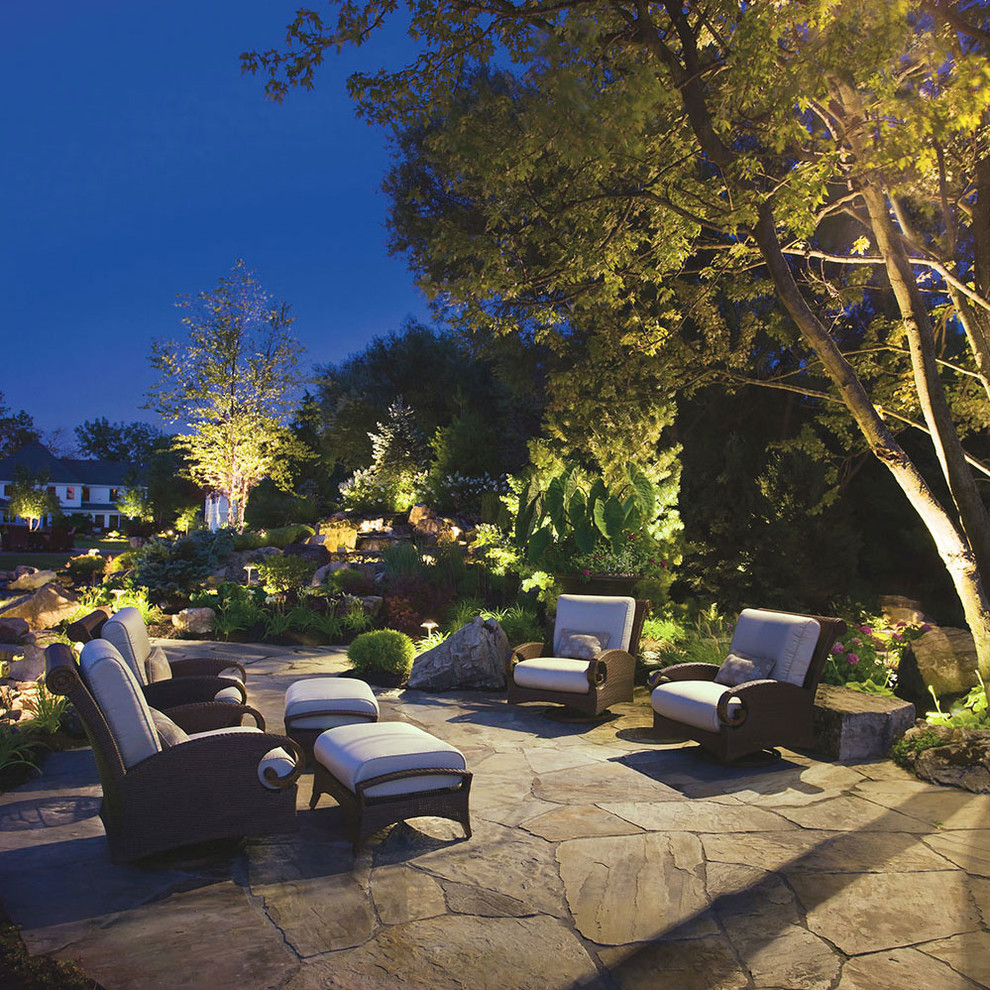 Photo by Michigan Chandelier Company
Cottagecore styles have taken the internet by storm. By following these tips, you can give your cottage-style home the fairy-tale look it deserves. With minimal effort, you'll create a picturesque space that beckons and invigorates the soul.
Author Bio:
Meghan Belnap is a freelance writer who enjoys spending time with her family. She loves being outdoors and researching new topics that help to expand her horizons. You can often find her buried in a good book or out looking for an adventure. You can connect with her on Facebook right here and Twitter right here.