When you have a patio or porch on your property, it can provide you with a space where you spend more time outdoors while taking in the views and entertaining your guests. Unfortunately, the elements can cause damage to the feature and cause the materials to wear down over time. Fortunately, there are a few ways you can protect and decorate your patio or porch to ensure it looks attractive and remains functional each season.
Hang Curtains
Curtains are an attractive feature that can create a luxurious touch to your outdoor space. Hanging curtains will make the patio or porch feel like a cabana and can offer privacy. The curtains will also block sunlight to prevent too much sun exposure from damaging the materials that are in place.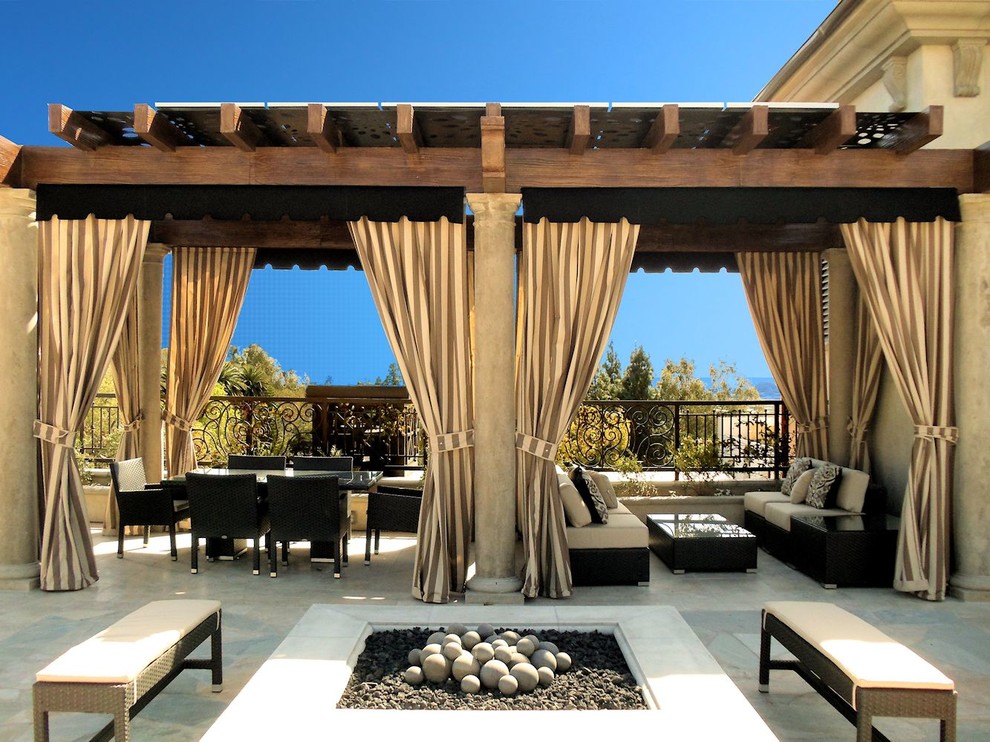 Install Outdoor Blinds
Outdoor blinds are extremely functional and durable. They can allow you to separate the porch or patio from the rest of the yard and can also offer extra shade during the warmer months of the year. Outdoor blinds also offer a high level of protection because they can prevent harsh weather and storms from causing damage to the patio furniture and materials on your patio or porch. The blinds can also block outside light from filtering into your home, which can reduce your energy usage and make it easier to control the temperature in the building.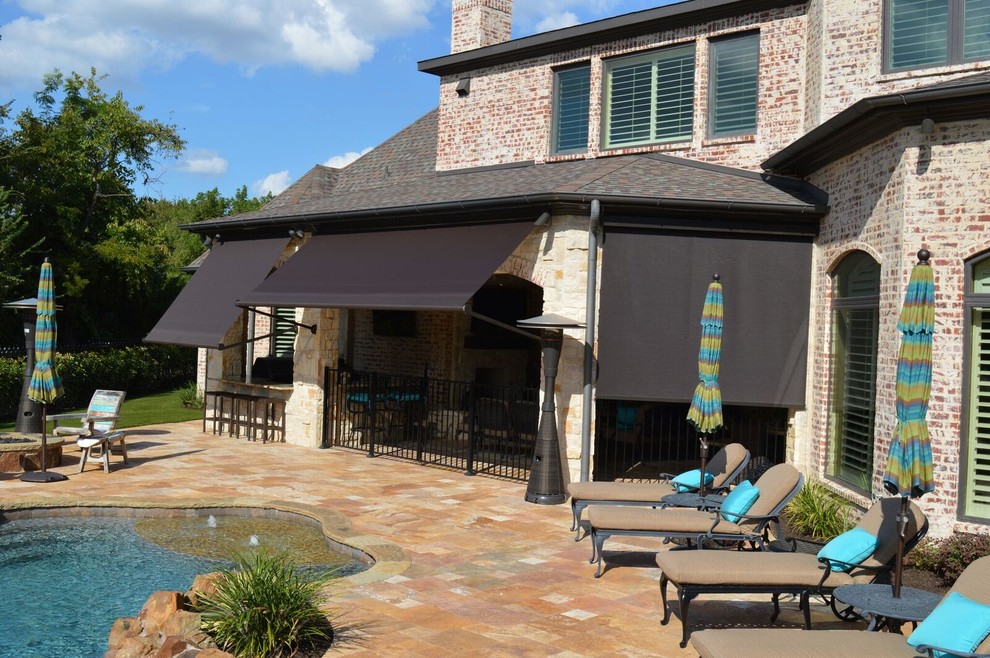 Add an Umbrella
Umbrellas are considered to be staples in outdoor spaces and can offer shade when you're dining outdoors or are lounging in a patio chair. An umbrella can block sunlight, which can cause the wood boards on your patio to split and become worn.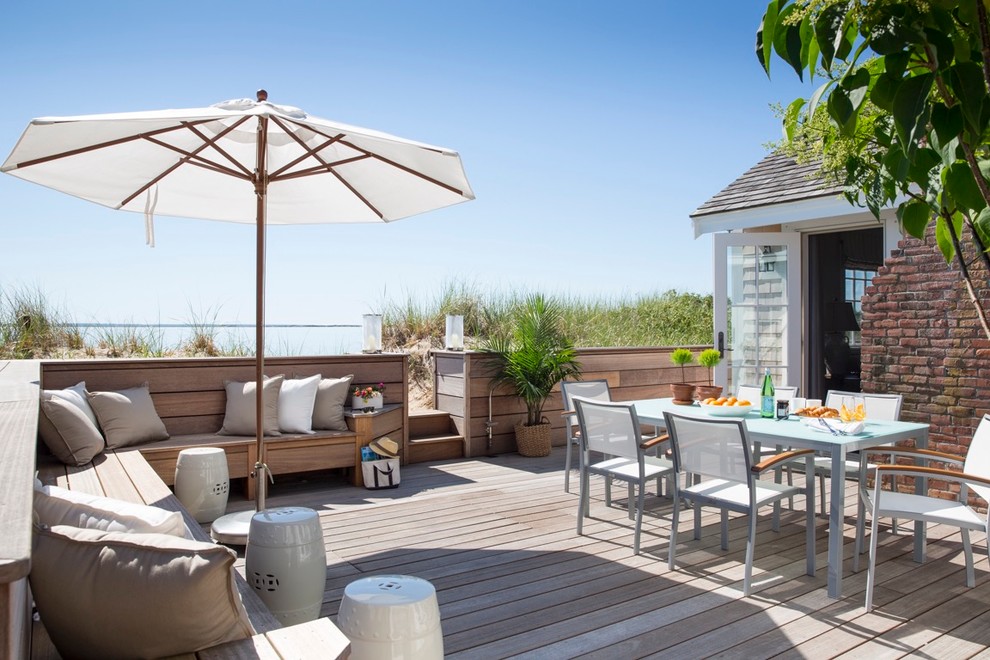 Consider choosing a striped umbrella or an umbrella with a bold color shade to create a striking look. The umbrella will not only protect the outdoor space but contribute to the style and design of the setting.
Install an Awning
Many people install awnings to create a classic look in their outdoor space. Awnings are popular because they create a lot of shade and are available in a variety of prints and colors. The fabric holds up well in different climates and seasons without becoming worn or faded.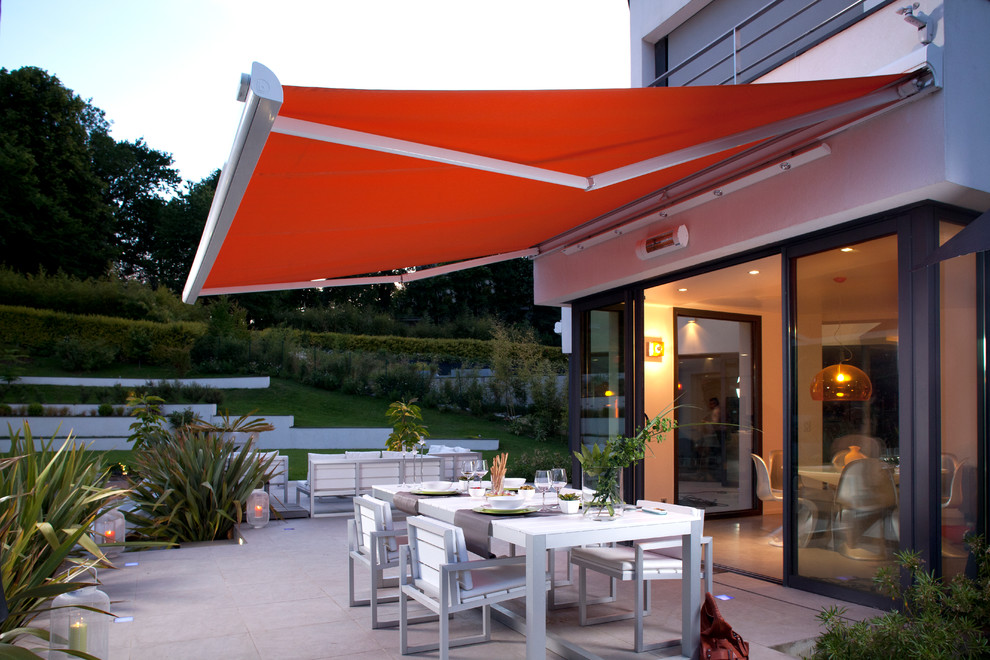 Knowing the different ways to protect and decorate your patio or porch, it can allow you to get creative and create a stylish environment. You can also preserve the quality of the materials installed and increase the lifespan of your outdoor feature.