When it comes to choosing materials for your outdoor deck, you have many options. Some materials are better suited than others for different types of climates and usage. Here are some of the most popular materials used for outdoor decks as well as their pros and cons.
Wooden Decks
Wooden decks are a classic choice and can be made from a variety of different woods, including cedar, redwood, and pressure-treated lumber. Wood is a natural material that is easy to work with and can be stained or painted to match your home's exterior. Wooden decks are strong and durable, but they require regular maintenance such as cleaning, sealing, and staining to protect the wood from the elements.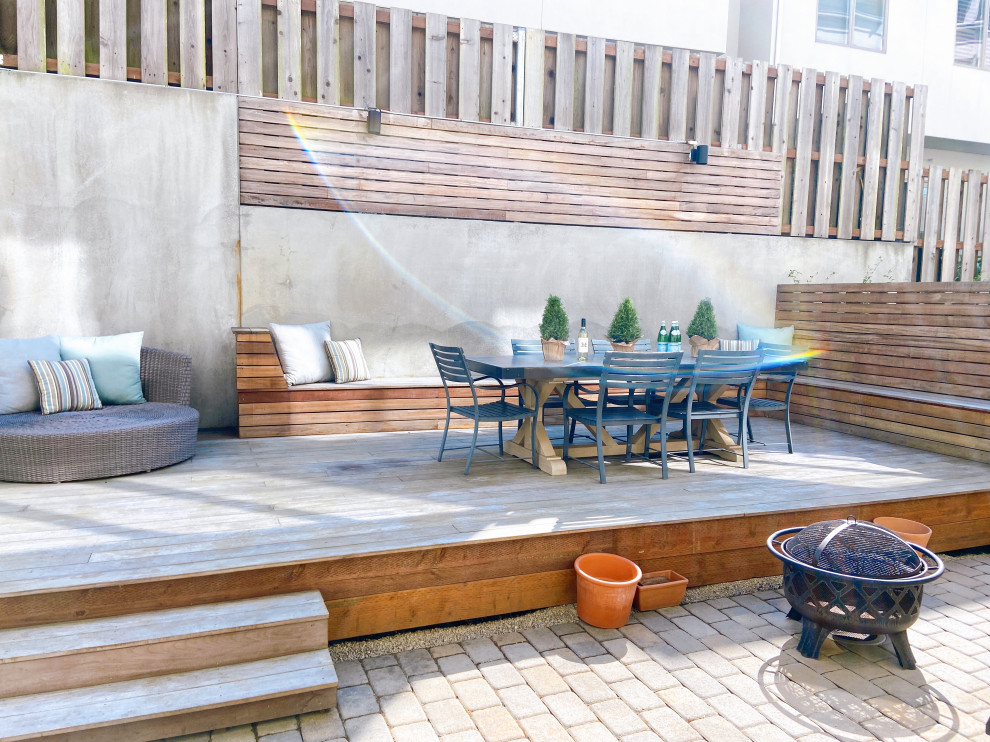 Neglecting this type of deck can result in premature aging and damage. Also note that if your deck surrounds a hot tub, pool, or spa, some woods – such as cedar and redwood – can become slippery when wet, cause the occasional splinter, and can be hot to the touch in direct sunlight.
Composite Decks
Composite decks are made from a mixture of wood fibers and plastic, which makes them resistant to rot, mold, and insects. Composite decks are also low-maintenance, meaning they don't require as much upkeep as wooden decks. However, composite decks can be more expensive than wood, and they may not have the same natural look. These decks tend to be more comfortable to walk on barefoot when temps are hotter, making them a good choice for areas that surround a hot tub or spa and get a lot of sun.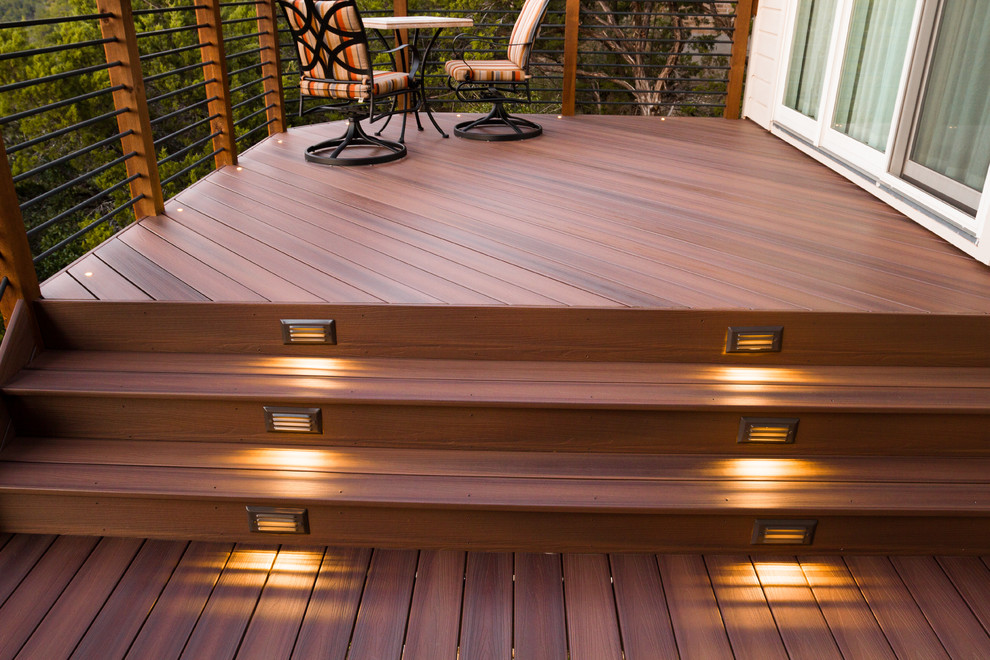 Aluminum Decking
Aluminum decking is a newer material on the market and has many advantages over traditional wood or composite decks. Aluminum decking is lightweight yet strong, doesn't require any painting or staining, and is impervious to rot, mold, and insects. It can help to get full aluminum deck railing kits to ensure that you meet all safety codes.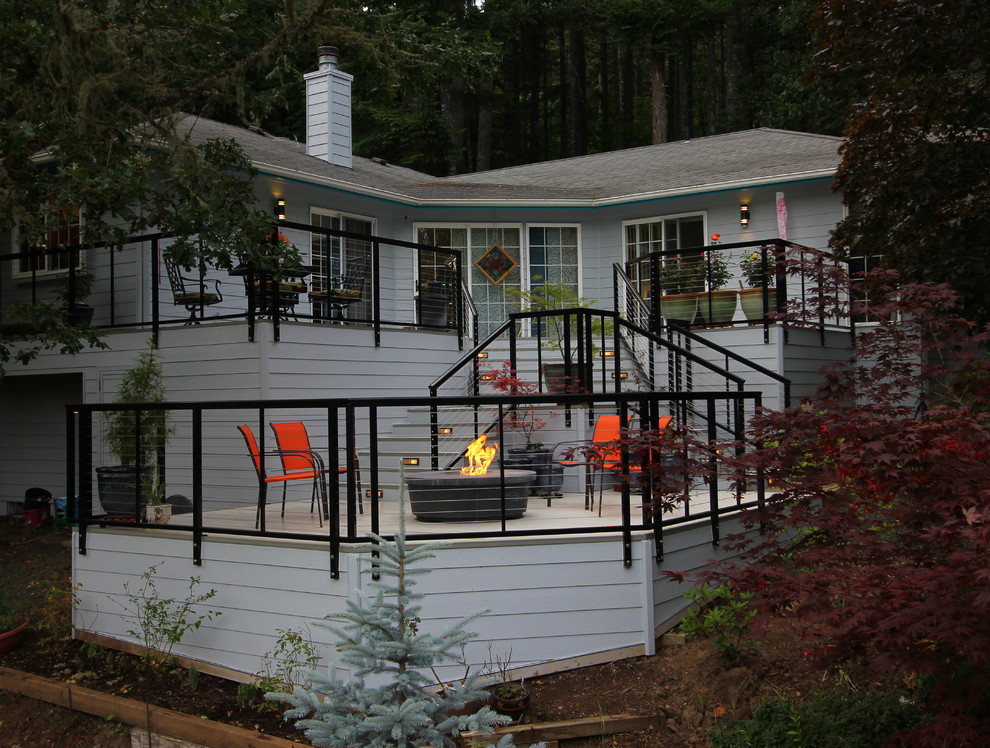 Photo by G. Christianson Construction, Inc.
This type of decking can get hot to the touch in direct sunlight, however, so it's not the best choice for areas that receive a lot of sun. It's also a bit more expensive than other decking materials but when you consider the savings on maintenance, it can be a wise investment.
When choosing materials for your outdoor deck, consider your climate and usage to help you decide which material is the best choice for you. At the end of the day, any one of these materials will create a beautiful outdoor living area.
Author Bio
Meghan Belnap is a freelance writer who enjoys spending time with her family. She loves being outdoors and researching new topics that help to expand her horizons. You can often find her buried in a good book or out looking for an adventure. You can connect with her on Facebook right here and Twitter right here.