There are many ways to enhance your home design with wall art. Wall art can add color, texture, and interest to any room in your home. If you have blank walls staring back at you, here are some creative wall art ideas to help you tackle this project.
Hang a Tapestry
This is a great way to add color and pattern to a room. Tapestries also add an interesting layer of texture and can even add a cultural element to your home design. Try shopping for tapestries from countries that interest you, or look for vintage pieces at local flea markets or online.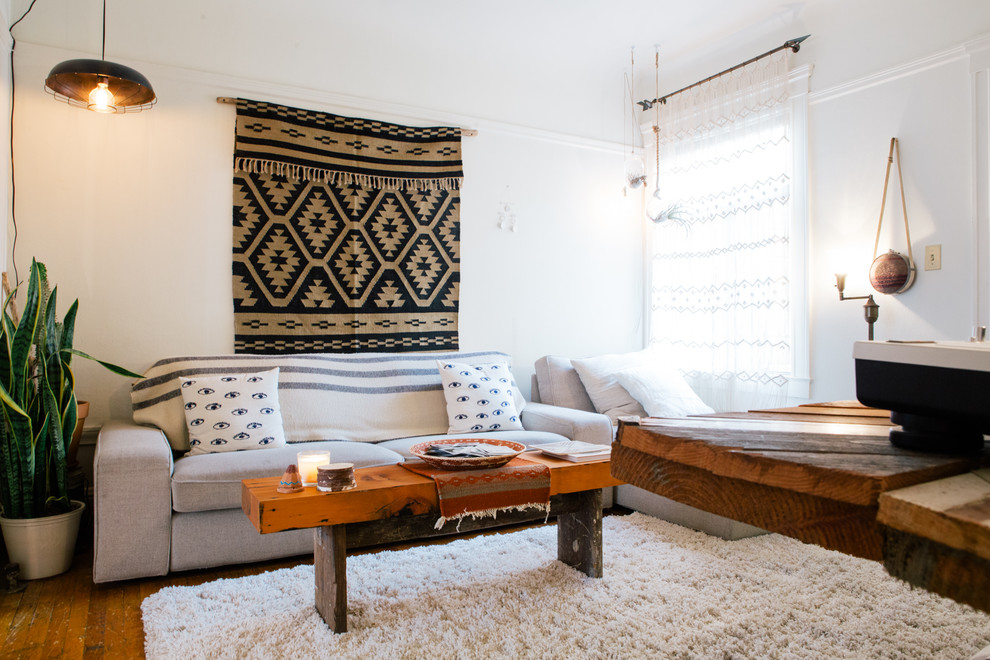 Display Your Art Collection
If you have a collection of art, whether it's paintings, photographs, or prints, hanging them on the wall is a great way to display and enjoy them. This is also a great way to personalize your space and show off your taste in art. You can frame your prints or photos, or simply hang them on the wall using clips or push pins.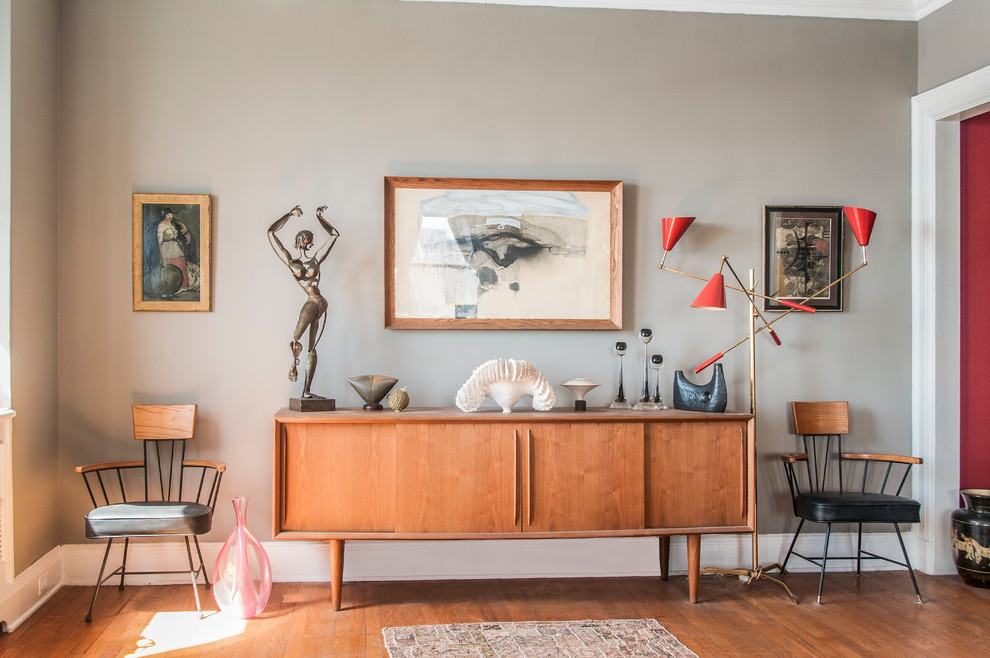 Photo by Amy Krane Color Consulting
Try Wood or Metal Statement Pieces
Wood and metal wall art can add a rustic or industrial feel to your space. These pieces can be found at most home decor stores, or you can DIY your own using reclaimed wood or metal. There are also businesses who do metal printing, which is a great way to get a custom piece of wall art. Interestingly, wood and metal pieces easily blend with most home design aesthetics and decor styles, so don't be afraid to experiment.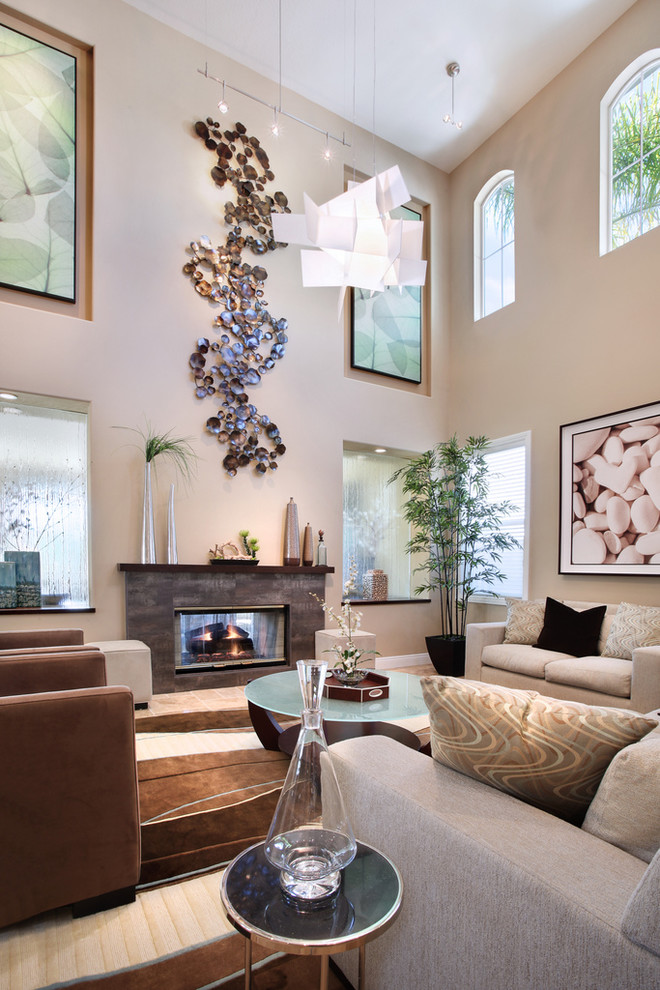 Photo by International Custom Designs
Create a Gallery Wall
Gallery walls are a great way to fill up a large wall space with interesting art, photos, and objects. You can mix and match different frames and artwork to create a unique display. For a more cohesive look, choose artwork that has a similar color scheme or theme. Gallery walls are also a great way to showcase a collection of art or family photos. If you're unsure of how to get started, there are kits available that come with everything you need, including templates and hanging hardware.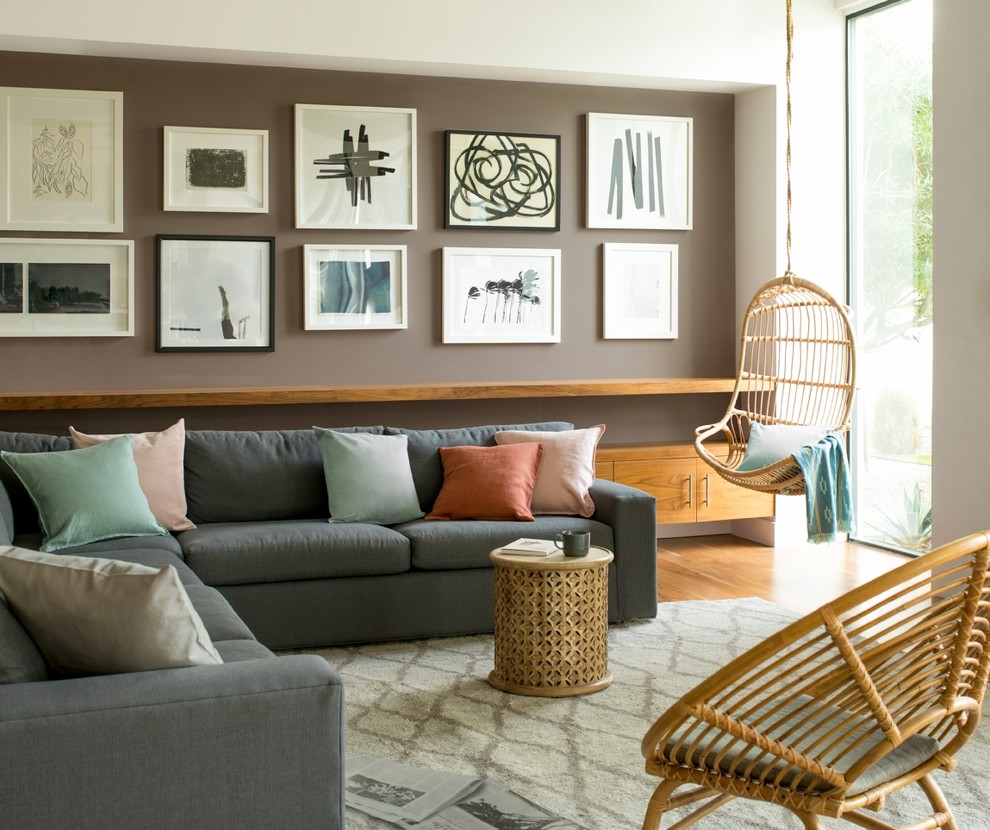 Play With Wall Decals
This is a great way to add color and interest to a room without using paint. This can be especially useful when decorating a leased space or if you're not allowed to paint the walls. Wall decals and stickers come in a wide range of designs, from geometric shapes to flowers and animals. You can even find ones that spell out words or phrases.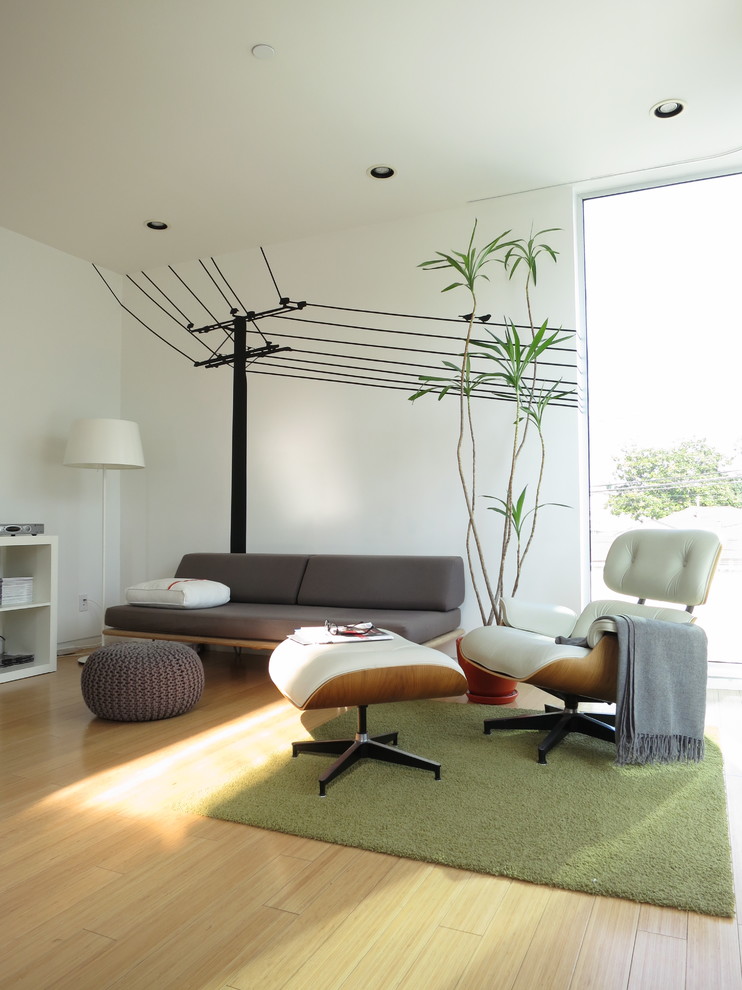 Photo by ras-a, inc.
The walls of your home can be a great canvas to express your personality. The possibilities are only limited by your ability to be creative. So get out there and start enhancing your home design with some beautiful wall art.
Author Bio
Meghan Belnap is a freelance writer who enjoys spending time with her family. She loves being outdoors and researching new topics that help to expand her horizons. You can often find her buried in a good book or out looking for an adventure. You can connect with her on Facebook right here and Twitter right here.