If you love the look of rustic, shabby chic, or farmhouse décor, using reclaimed wood is the answer. The aged, and even rough look of reclaimed wood can enhance the look and feel of your home. Best of all, using reclaimed wood not only adds character to any home improvement project but also can save you money.
Finding Reclaimed Wood
Reclaimed wood can be anything from wooden pallets, barn wood, driftwood, old floorboards, railroad ties, or any wood that is recycled. You can scavenge the wood yourself if you come across it at the beach or a city dump. You can also find sources of reclaimed wood through online marketplaces. For example, someone might let you have the wood if you help them tear down an old barn or shed.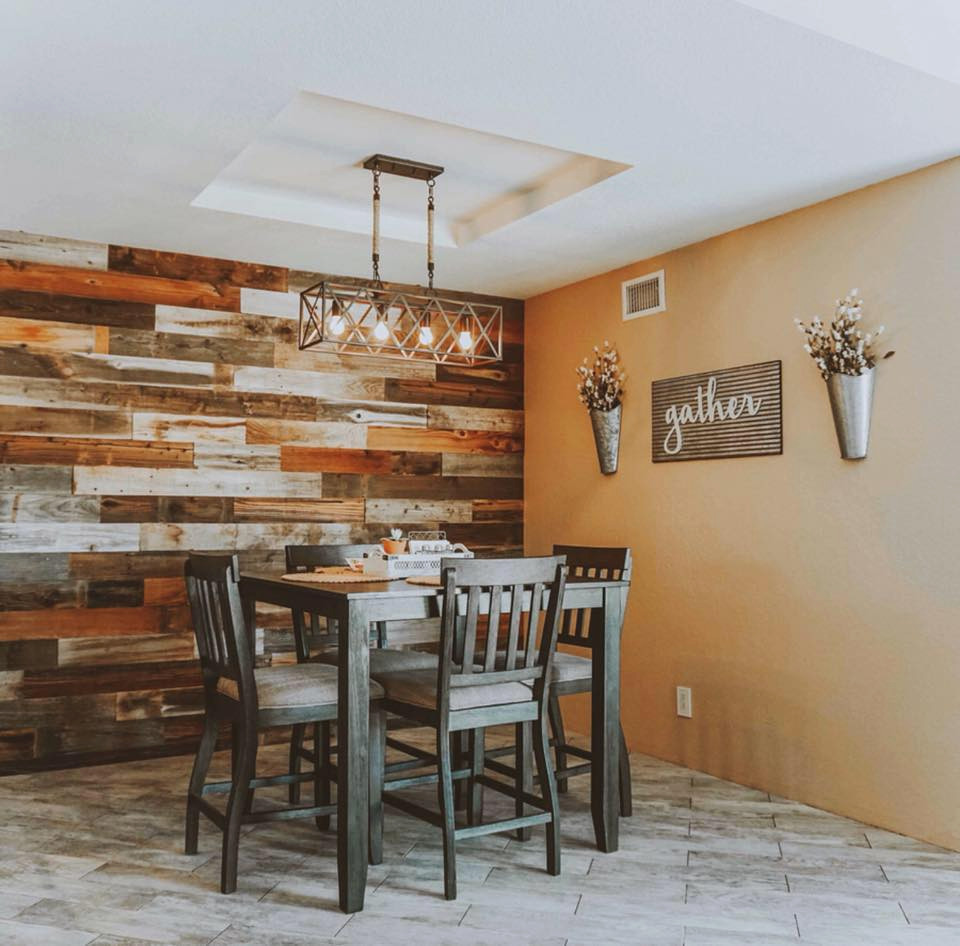 Photo by Rough Grain Wood Company
You can also reclaim the wood from your remodeling project. For example, if you tear out a wall to create an open kitchen, save the 2×4 wall studs. These can be recycled into your remodeling project.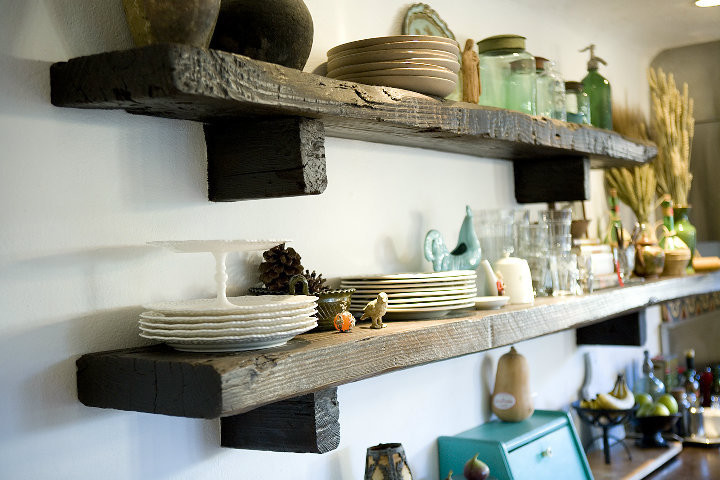 However, one source of reclaimed wood that should not be overlooked is a reclamation yard. Lumber yards that specialize in reclaimed wood not only sort it but also fumigate it, to ensure that it is termite and pest-free. While bringing old wood into your home can add character to your décor, it isn't without risk. You need to ensure that any reclaimed wood that you use is rot and pest-free.
Using Reclaimed Wood
Reclaimed wood can be used in any wood project, both inside and outside your home. For example, railroad ties are popular for landscaping projects. Heavy barn timbers can be used for a rustic fireplace mantle. The lanes from a defunct bowling alley can be recycled into wood flooring. The possibilities for using reclaimed wood are endless.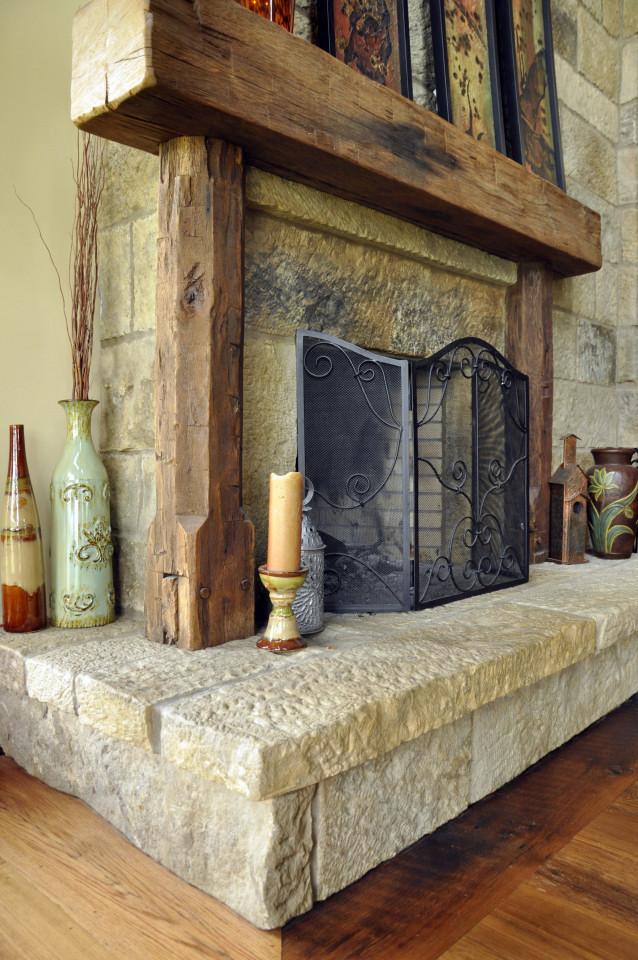 However, you'll need to be aware of the type of wood you have, to make the best use of it. For example, while reclaimed pallet wood can be used for some things, it's too soft and has too many splinters to be used for flooring or furniture. However, with a lot of sanding and several coats of varnish, pallet wood might be used to panel a ceiling or wall.
For projects such as flooring, you'll need to use reclaimed hardwood. Hardwood is also preferred for cabinetry and furniture, however, good quality pine, cedar, or redwood could also be used. Know the type of wood that you have, and use it appropriately.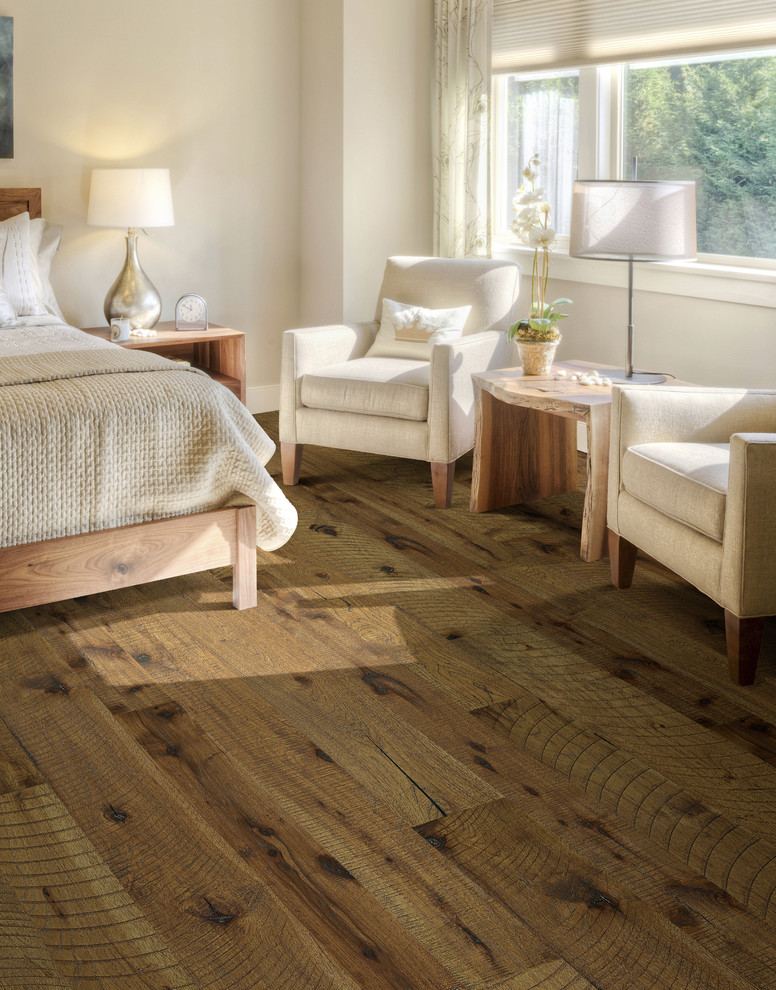 Photo by Ron's Hardwood Floors & Co
Incorporating reclaimed wood not only adds character to your home improvement projects, but it can also be economical.
Author Bio:
Anita is a freelance writer from Denver, CO. She studied at Colorado State University, and now writes articles about health, business, family and finance. A mother of two, she enjoys traveling with her family whenever she isn't writing. You can follow her on Twitter @anitaginsburg.