Rustic decor styles pull you back into simpler times. If done right, they invite you to take your shoes off, sit down and stay a while with their cozy and welcoming look. Lots of different elements go into creating this style. Here are four to try when you're creating a chic, rustic style.
Embrace the Neutrals
Large patches of loud, flashy colors have no place in the rustic aesthetic. Instead, warm neutrals, enhanced with a few splashes of colors like red or orange, dominate this style.
It's the warm neutrals that give this style its welcoming energy. If you must have large blocks of color, then choose just one main statement piece, like a side chair. This satisfies your need for big color without overwhelming the stylistic elements of rustic decorating.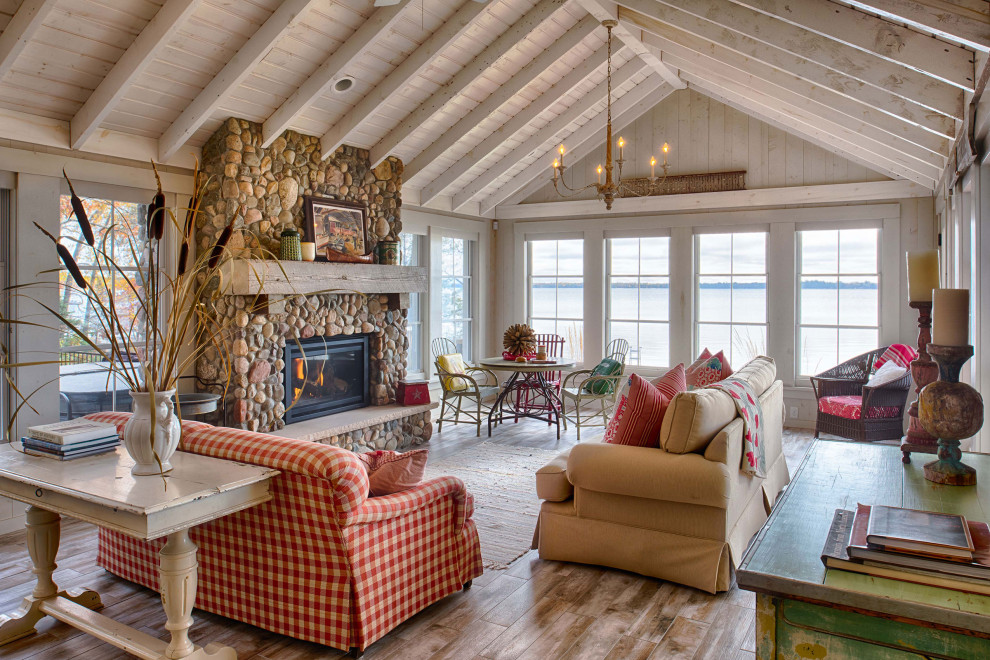 Don't Be Afraid to Recycle
Home decorators bypass commercial furniture stores, preferring to shop at flea markets, second-hand stores and antique malls. Rustic furniture pieces look a smidge worn in. Picture the end table that has some paint worn off or a beat up steamer-trunk-turned-coffee-table and you have the right idea.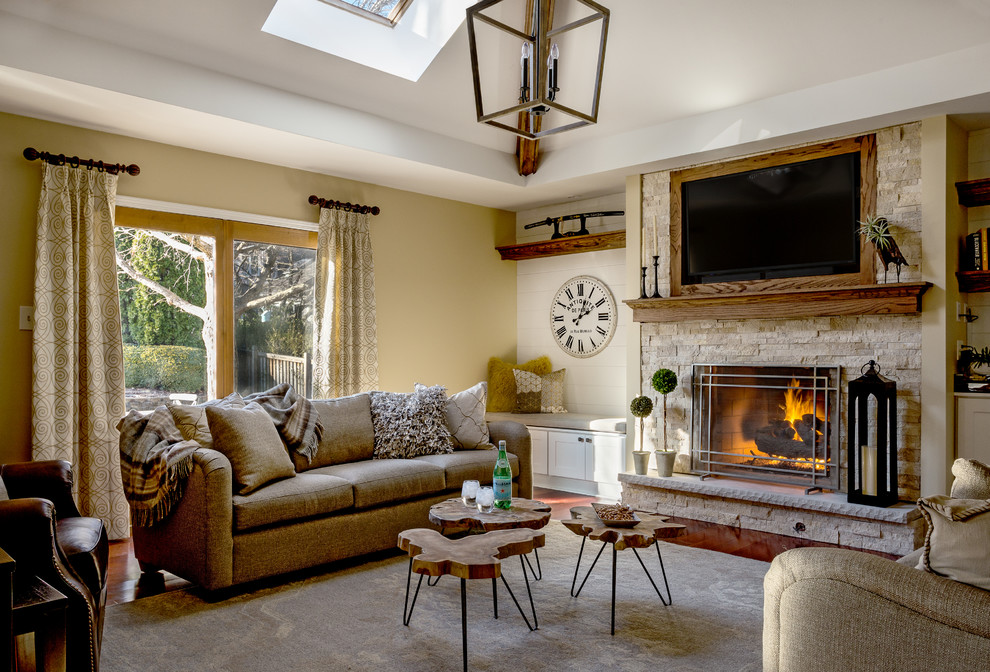 Photo by Decorating Den Interiors – Bromberek Design Team
Other examples include farm equipment, like horseshoes or circular saw blades, which treasured wall art. A prized quilt from the state fair becomes a large mural when you hang it up behind the couch.
Include Unique Decor Items
When recycling, it's helpful to think outside the box. Rustic homes can be the perfect excuse to show off beautiful reclaimed wood on the walls or furniture. Old wooden fruit crates with illustrations of peaches or apples can make fun floating shelves. Any decorative element that you're pretty sure is the last of its kind fits into this style. Family heirlooms, like your grandmother's wood rocking chair, thrive in this setting as well.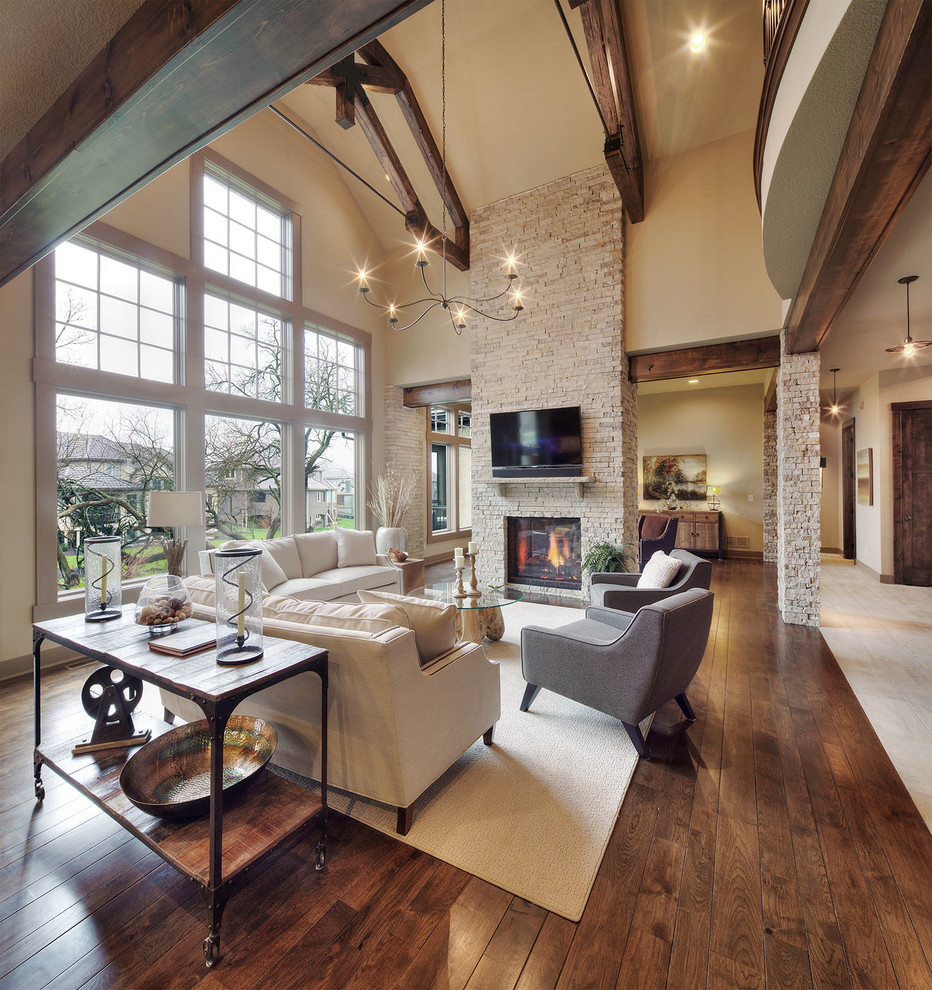 Avoid a Structured Look
Sleek, clean lines often dominate modern decorating styles. Every line is precise. This isn't the case with the rustic aesthetic. Here, mismatched often is the name of the game. Furniture pieces include decorative accents, such as fluffy throw pillows or a fur rug. The unstructured vibe of this style contributes to the feelings of comfort that people associate with this style.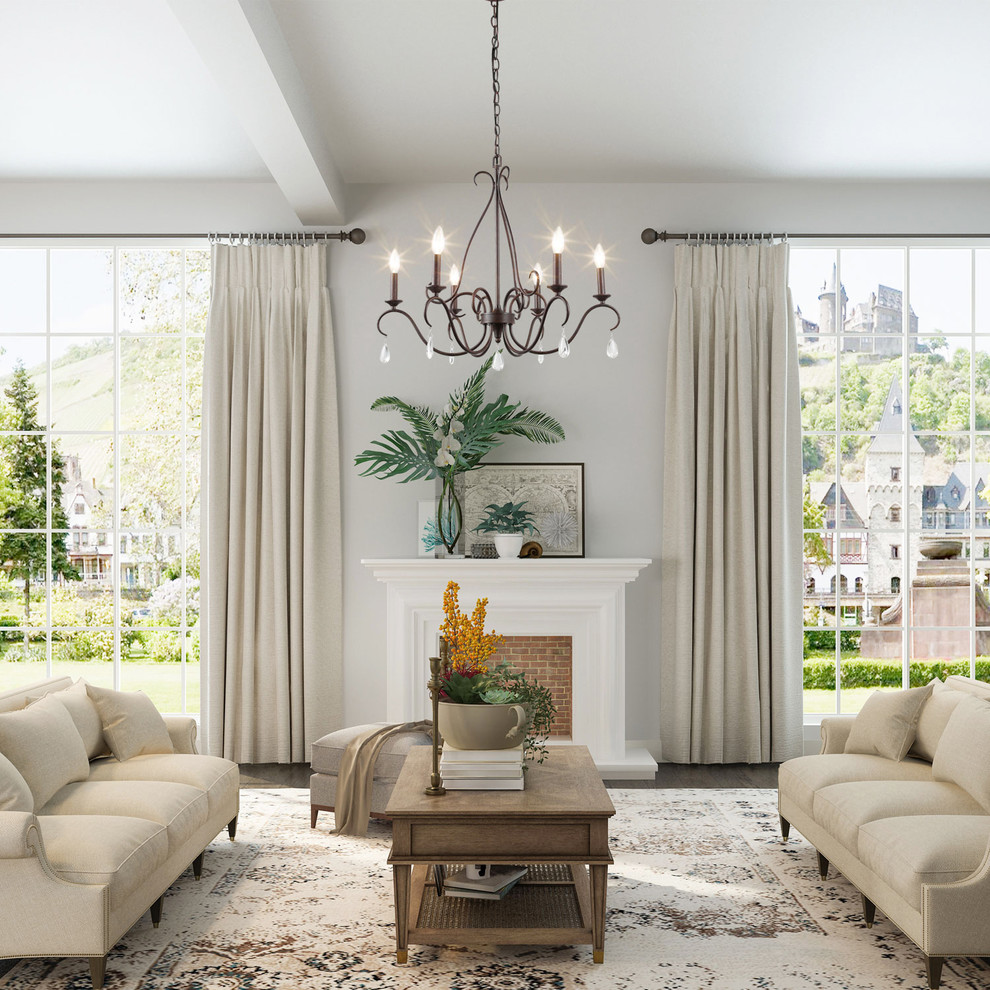 Final Thoughts
Rustic decorative styles feature warm colors, interesting one-of-a-kind pieces, and even an element of mismatched surprise. The key to creating a look that you love is patience.
The home decorator who has the most luck with this style often creates it over time, adding pieces as they're discovered in antique stores or flea markets.This will ultimately create a beautiful home that is fully unique to you.
Author Bio
Meghan Belnap is a freelance writer who enjoys spending time with her family. She loves being outdoors and researching new topics that help to expand her horizons. You can often find her buried in a good book or out looking for an adventure. You can connect with her on Facebook right here and Twitter right here.