Going green is all the rage these days, and for good reason! Making eco-conscious choices not only benefits the environment, but it also promotes a healthier and more sustainable future. And what better place to start than with the furniture pieces in your home? Choosing natural, environmentally friendly furniture options can create a warm and inviting atmosphere while doing your part to reduce your carbon footprint. If you're ready to create the perfect natural look for your home, keep reading for some ideas on how to do so with these eco-friendly furniture pieces.
Live Edge Dining Tables
One piece of furniture that is gaining popularity is live edge dining tables. These pieces are crafted from beautiful and unique slabs of wood, often showcasing the natural edge of the tree trunk. The result is a stunning piece of furniture that brings an earthy and organic element to your home. Plus, opting for a live edge table means you're choosing a sustainable and environmentally friendly option, as many manufacturers use reclaimed or salvaged wood for their products.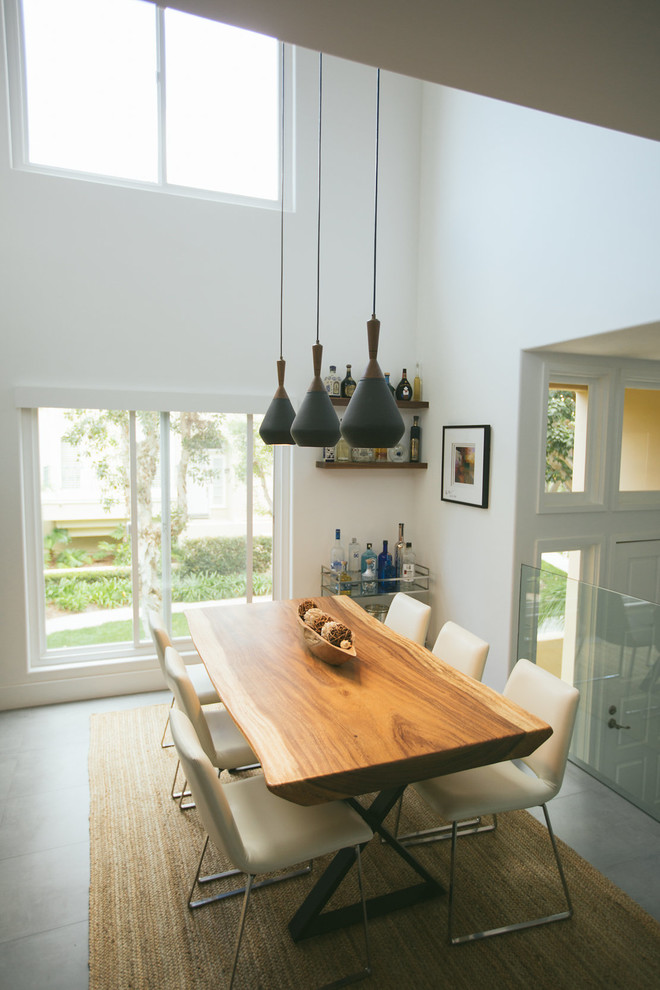 Natural Fiber Sofas and Chairs
Another way you can create a natural look in your home is by selecting furniture made from natural fibers, such as rattan, bamboo, or seagrass. These materials are renewable and eco-friendly, making them a great option for those looking to reduce their carbon footprint. Additionally, they create a cozy and inviting atmosphere in any room, making them perfect for seating options like sofas and chairs.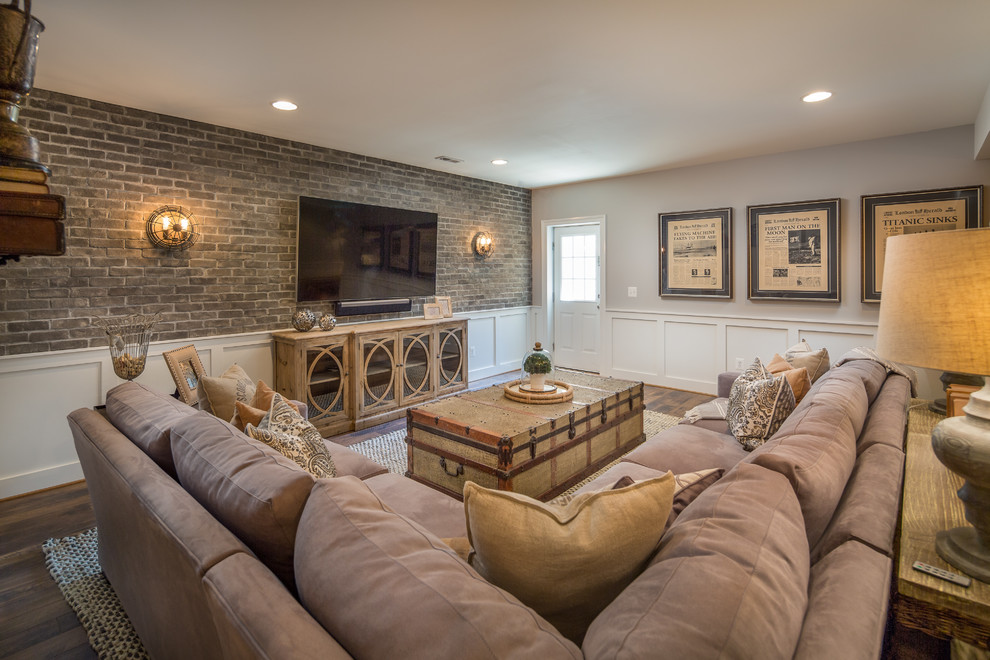 Photo by The Suite Shoppe Interiors
Reclaimed Wood Dressers
If you're in need of a dresser or storage unit, consider opting for a piece crafted from reclaimed wood. Essentially, this means repurposing wood from old buildings, barns, or shipping containers into new furniture. Not only does this process create unique and character-filled pieces, but it also helps keep old materials out of landfills. With reclaimed wood dressers, you can add a rustic and natural touch to your home while doing your part to reduce waste.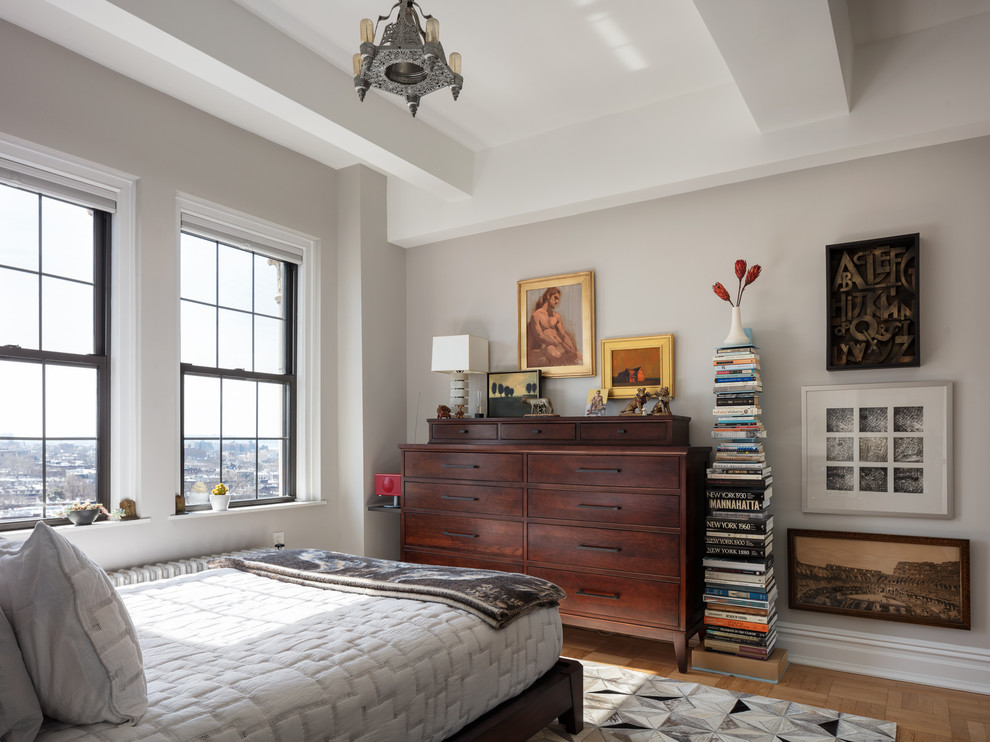 Photo by Richard Massa Architect
Recycled Plastic Outdoor Furniture
Don't forget about your outdoor spaces! For those in need of patio furniture, consider choosing recycled plastic options instead of traditional metal or wood options. Companies like Polywood offer durable and stylish pieces made from recycled materials, which helps reduce the strain on natural resources while also providing long-lasting outdoor furniture. Plus, these pieces are often resistant to weather and fading, making them a smart investment for any outdoor enthusiast.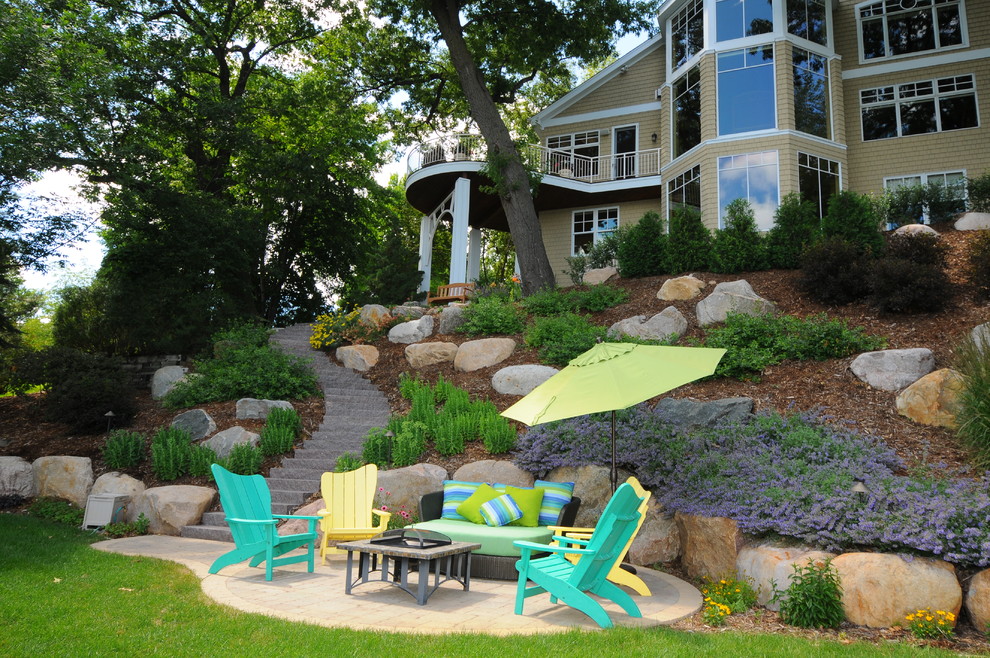 Photo by NRD Landscape Design Build
Sustainable Bed Frames
When it comes to picking out a bed frame, there are plenty of options on the market. But if you're looking for one that is eco-friendly and sustainable, consider going for a piece crafted from sustainable materials like bamboo or certified sustainable wood. These options ensure that the wood used to create the frame comes from responsibly managed forests, which helps protect wildlife and ecosystems. Plus, they create a warm and cozy atmosphere in your bedroom, making them the perfect choice for those looking for a natural vibe.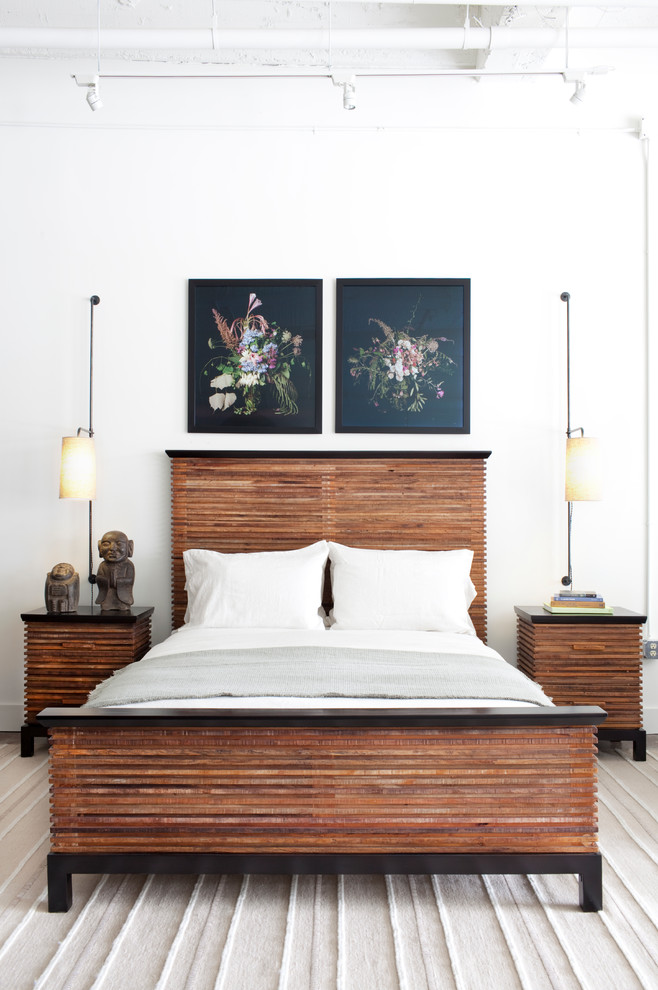 Photo by Environment Furniture
Creating a natural look in your home is not only a stylish choice, but it's also an eco-conscious one. By selecting furniture pieces crafted from natural materials or reclaimed wood, you can reduce your carbon footprint and create a warm, inviting atmosphere in any room. Whether you opt for a live edge dining table or a recycled plastic patio set, there are plenty of options available for those looking to go green with their home decor.