Many homebuyers want fireplaces, and when you built or bought your home, you probably loved the fireplace. Odds are that it was very contemporary at the time, and you saw your family making lots of lovely memories around it. But today it's not as beautiful to you. It's old and outdated and you might wish it looked better. Fortunately, updating your home's old and outdated fireplace doesn't have to be difficult.
Give It a Modern Minimalist Surround
Replace outdated brick or rustic fireplaces with a modern and minimalistic surround. This is a super simple, untextured surround. Add some display shelves on both sides of the fireplace for storage or display space and paint everything a warm shade of white or another neutral color. Line up the top shelf with the mantel for a seamless transition that gives the space plenty of clean lines and a feeling of spaciousness.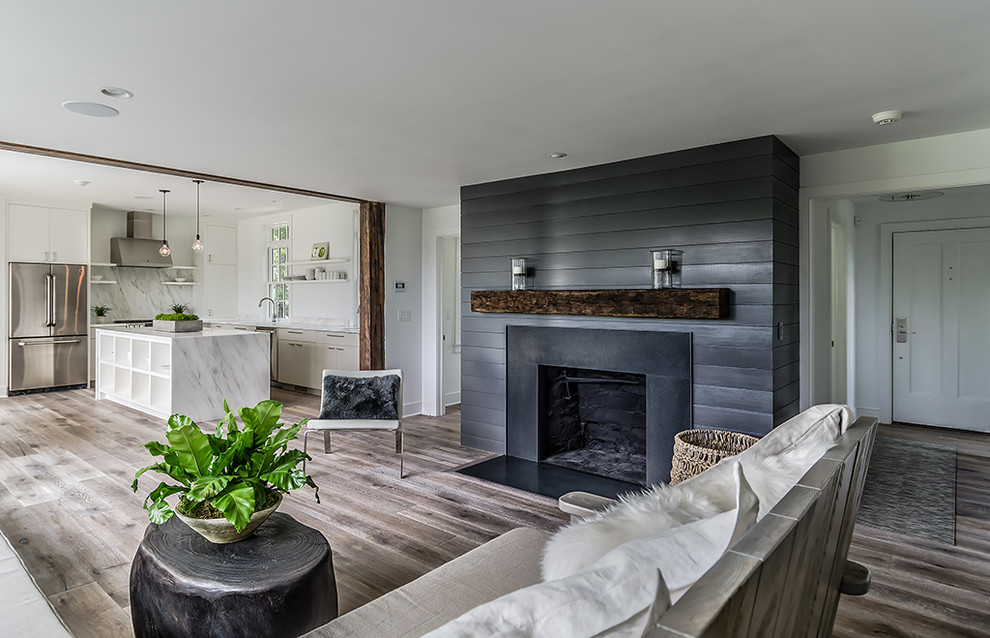 Photo by Blansfield Builders, Inc.
Add Texture
If your fireplace is too plain and boring, try adding texture. You can add physical texture that you can touch or add visual texture. A common material for adding texture to fireplaces is limestone. Limestone is a great choice that is pleasing to both the eye and the touch. It comes in a variety of colors and stands up well to heat when you put the fireplace into action. You can also use limestone to expand the fireplace surround.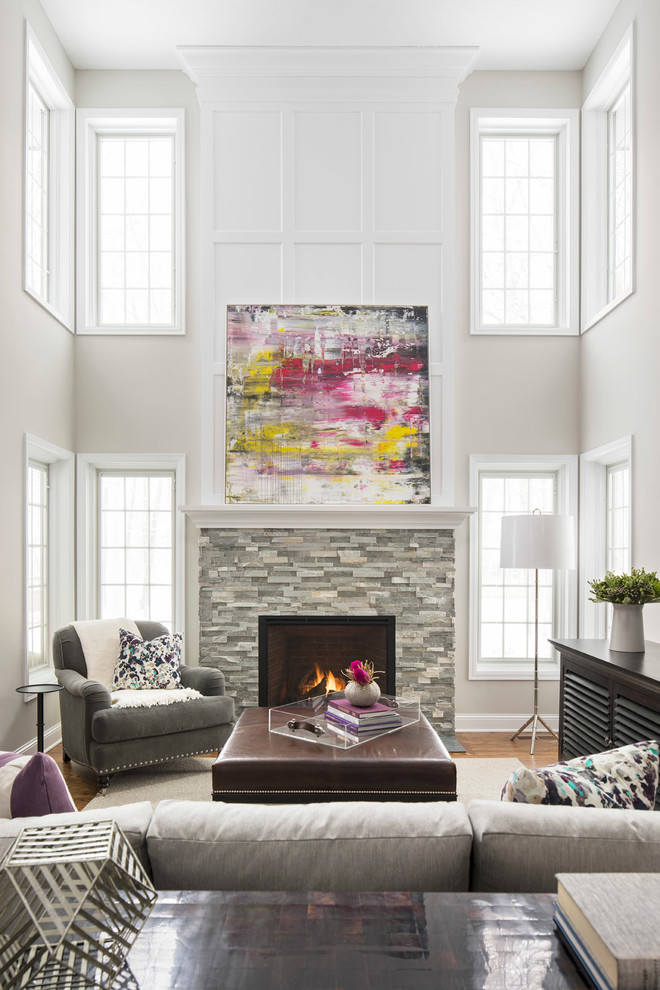 Photo by Martha O'Hara Interiors
Make It Rustic
A fireplace that looks rustic just because it's old might not do much for your living space, but if you deliberately give it that rustic look to match the rest of your decor, it's a game changer. Use reclaimed barnwood planks to create or accent your fireplace surround. If you have tall ceilings, place the planks vertically to accentuate the ceilings. The reclaimed wood adds a timeworn texture that is both chic and rustic. If you have shelves or cabinets around the fireplace, try replacing them with barn boards as well to pull everything together.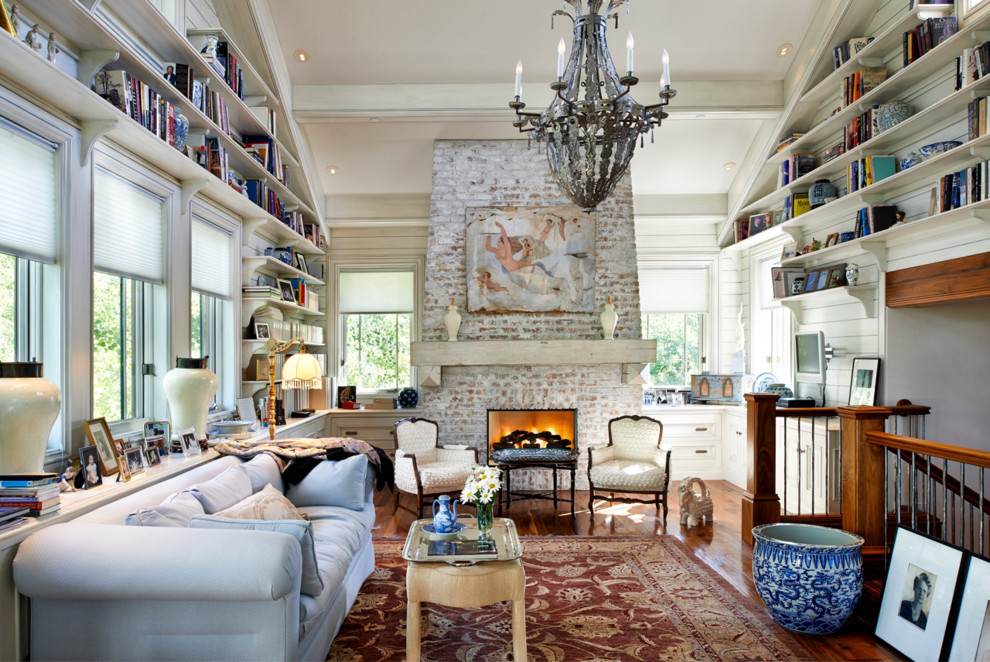 Brighten It With Built-Ins
If your fireplace is the only thing on an otherwise boring wall, consider brightening the space with some lighter colors of paint and built-ins. Install a sleek fireplace surround and add some custom bookshelves and cabinetry. This will not only update the fireplace but give you more storage options while making the wall more useful. Some beautiful artwork above the mantel (or your TV, if you prefer) can help balance everything out.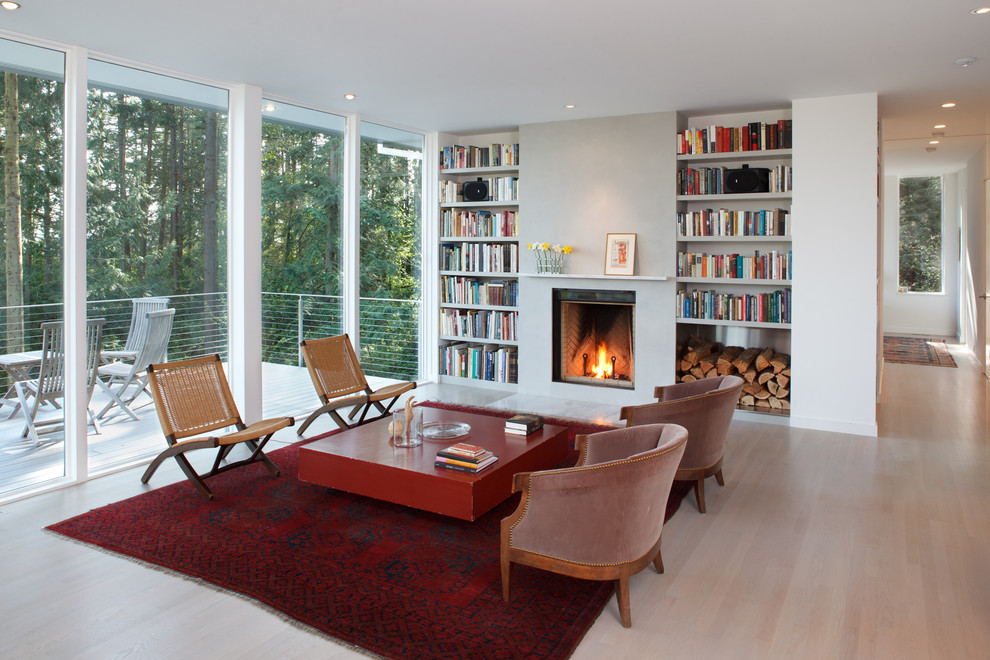 Photo by Studio Sarah Willmer Architecture
Updating an old fireplace doesn't have to be difficult. If they're done well, your updates can be inexpensive and quick while also adding more value to your home. Allow your imagination to help you create a fireplace that is beautiful, functional, and is the center of many family memories to come.