Incorporating rustic design elements is a great way to give your house charm and personality. Best of all, rustic design is one of the easiest and most versatile ways to go when you're redesigning your home. Here are four tips for getting a classic rustic look when you redo your home.
Use Natural Wood and Brick Extensively
Wood and brick are the two main materials most people use when going for a rustic appearance. In most homes, brick is best used as an exterior accent. Wood, however, can be used practically everywhere. From hardwood floors to natural wood cabinetry, you can recreate the rustic looks of the past by using plenty of handsome wood. For even better results, you can use reclaimed wood from a supplier like Old World Lumber Company and other local businesses.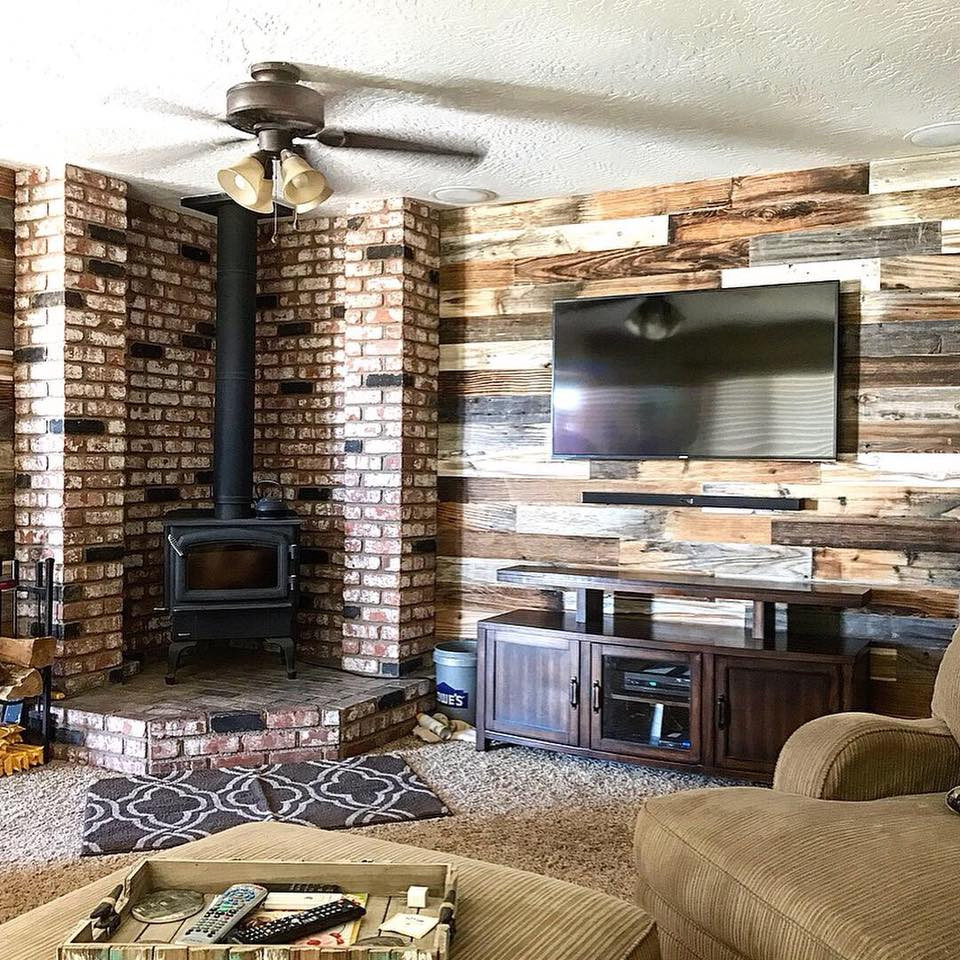 Photo by Rough Grain Wood Company
Avoid Modern, Neutral Tones
These days, neutral tones such as greys and whites are considered very trendy for paint schemes. If you're going for a more rustic feel, though, consider warmer, more vibrant colors for your paint. Yellows and reds have both been used extensively in rustic designs to great effect. You might also consider installing wood paneling on some walls and skipping the paint altogether.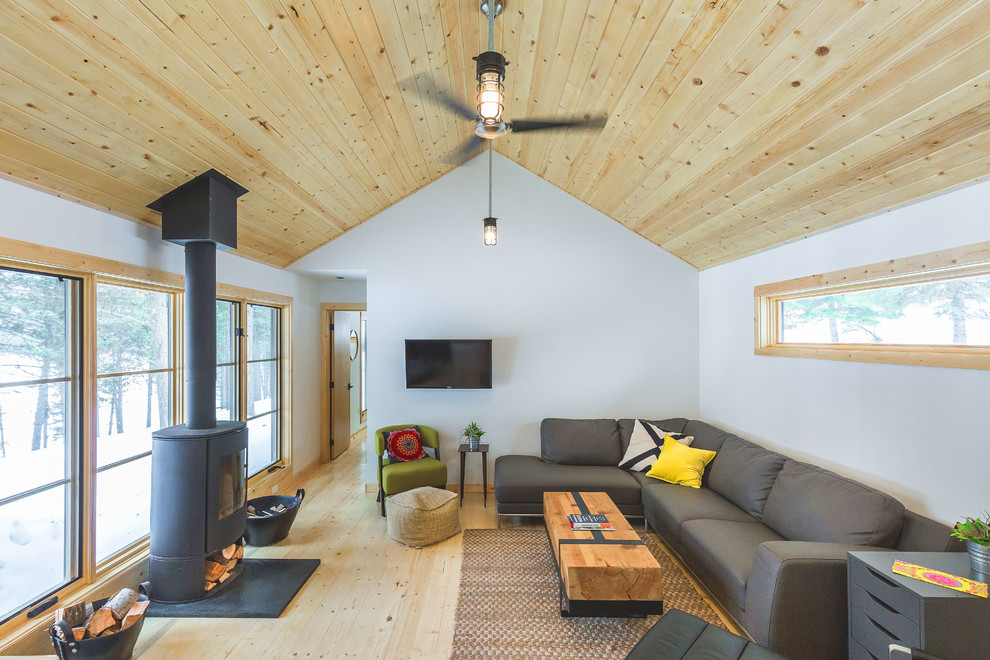 Invest in a Few Antique Pieces
A handful of authentic rustic antiques will make your design stand out once it's finished. Farm tools, antique crockery and antique wooden signs are all great choices. If possible, try to find pieces with some connection to the history of your local area. These pieces will not only look great but also act as perfect conversation starters whenever you have guests over.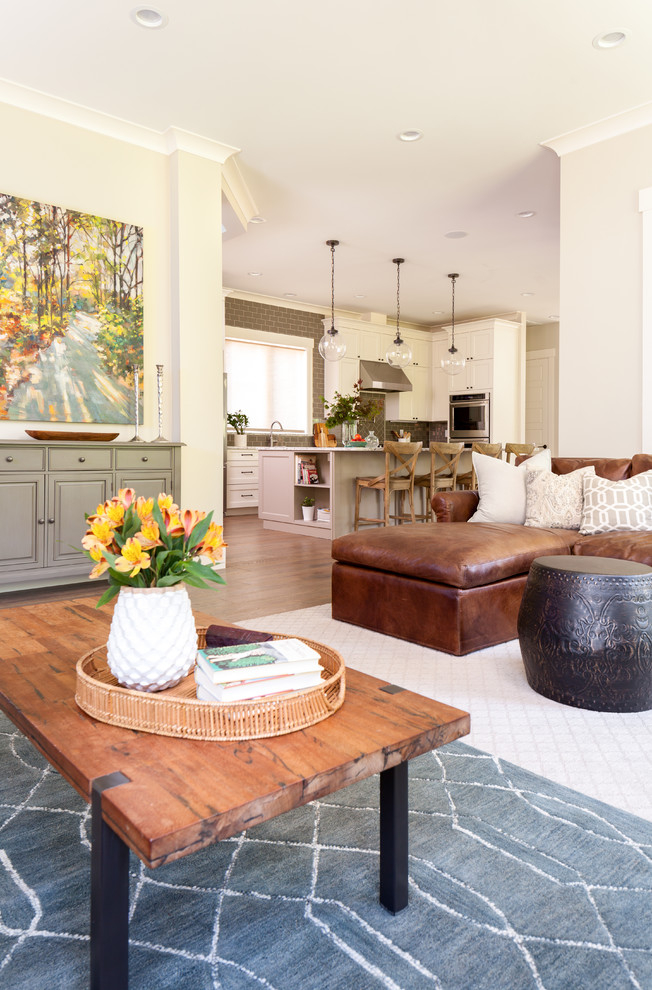 Photo by Sheila Mayden Interiors
Put in a Fireplace
If your home doesn't already feature a fireplace, putting one in is the perfect way to complete your rustic design. Brick or stone are the best materials for a rustic fireplace surround. If possible, consider a true wood-burning fireplace, as this will make it more authentic. If you prefer the convenience of gas, though, you can still have a great-looking fireplace to top off your rustic home redesign.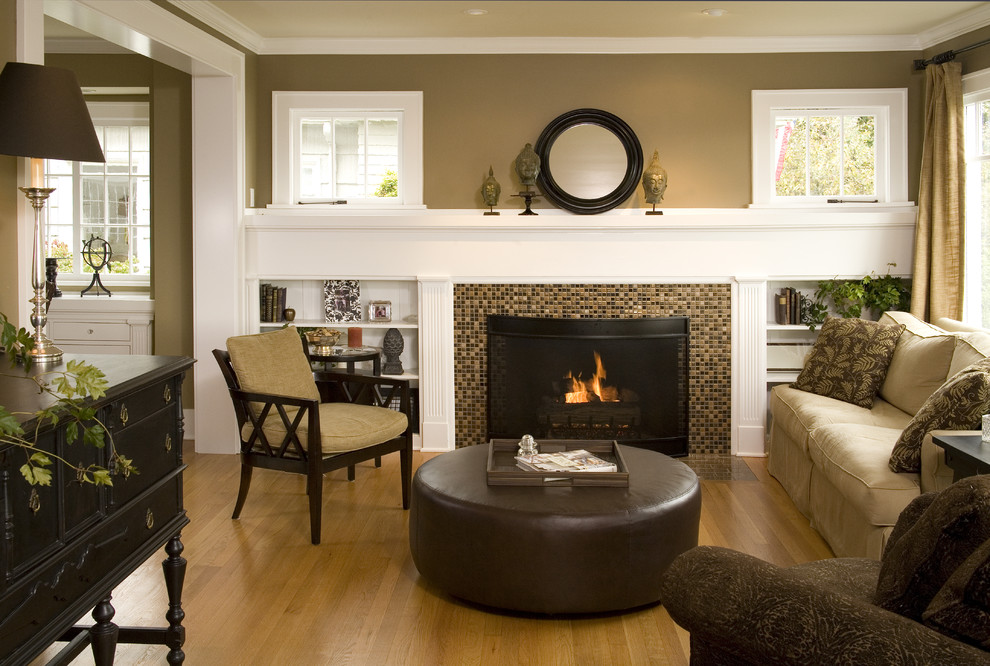 Photo by Kayron Brewer, CMKBD / Studio K B
While these four simple tips should give you some ideas, it's important to personalize your home design to fit your unique tastes. At the end of the day, the point of redesigning your house is to make it a better place for you and your family to live in. Take the time to carefully select each element that goes into the new design, and you'll be certain to like the finished product.