We are well aware of the increasing demand for decks, patios, and pergolas. Today people are very much fond of decorating their homes to show their lifestyle. It is very much clear that only sound families can remodel their homes and transform their backyards to show their class.
Installing pergolas in your backyard helps entirely change the look of your home. There are huge variety and luxury outdoor structures available in the market to décor your outdoor spaces. You can also look for the best pergola ideas in the market near you or online. There is a variety of designs available online so that you can customize accordingly.
Types Of Pergolas:
Pergola helps to extend your living space. Pergolas help to add sophistication to your backyard. So, in this article, we will discuss different types of pergolas.
1. Open-Top Pergolas:
These pergolas are very much in trend nowadays. An open-top pergola is constructed with an open roof design to get proper air circulation and sunlight. This type of pergola helps to enhance the beauty of your house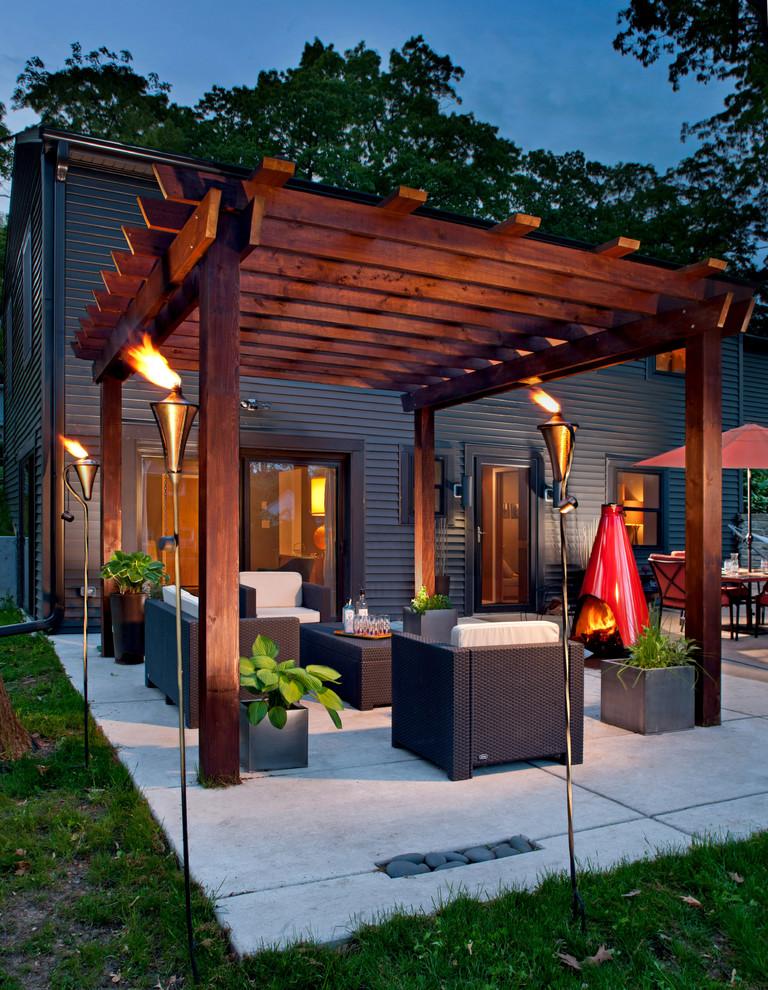 Photo by Edmunds Studios Photography, Inc.
2. Vinyl Pergolas:
These pergolas are one of the most affordable and durable pergolas. Vinyl pergolas require very minimal maintenance. This type of pergola is much demanded because it holds up well in all weather conditions. You can also customize vinyl pergolas to give classy look to your backyard.
3. Steel Pergolas:
We are already aware that steel is a highly durable material. Amongst all other pergola materials, steel lasts the longest. steel pergolas hold up well in all weather conditions.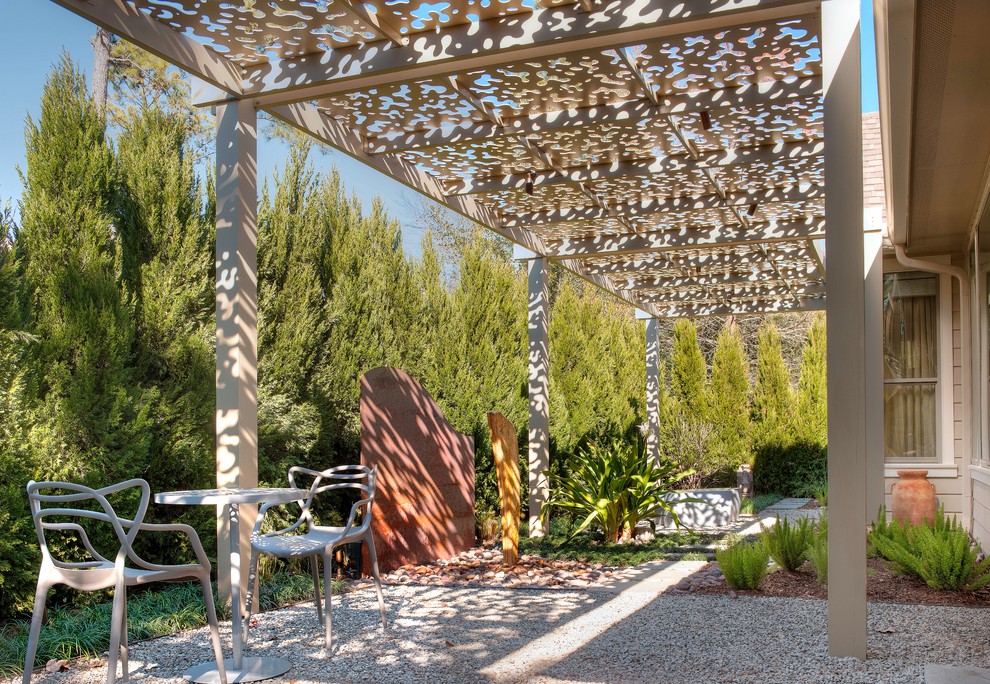 Photo by Exterior Worlds Landscaping & Design
4. Wood Pergolas:
Wood is one of the most common materials that is widely used in home décor. Wood is also considered to be one of the affordable materials. One of the advantages of choosing wooden material to construct a pergola is that you can easily paint it whenever required.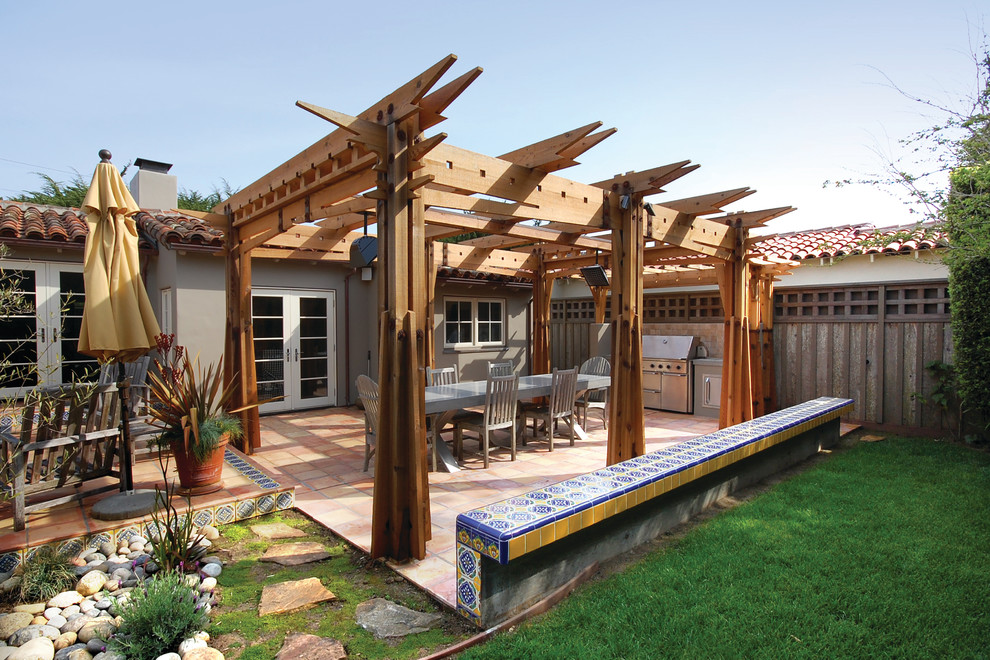 Photo by Jon Badeaux Construction, Inc.
5. Fiberglass Pergola:
Fiberglass is one of the most expensive materials for your pergola. The rich class chooses this kind of material because this is one of the most convenient options for pergola. Fiberglass is weather resistant and requires very less maintenance. This type of pergola also holds paint very well.
6. Aluminium Pergola:
Aluminum is one of the great choices for people who want to construct a modern design pergola. Aluminum easily blends with contemporary architecture and landscaping, giving your backyard an aesthetic look. Also, aluminum does not require much maintenance.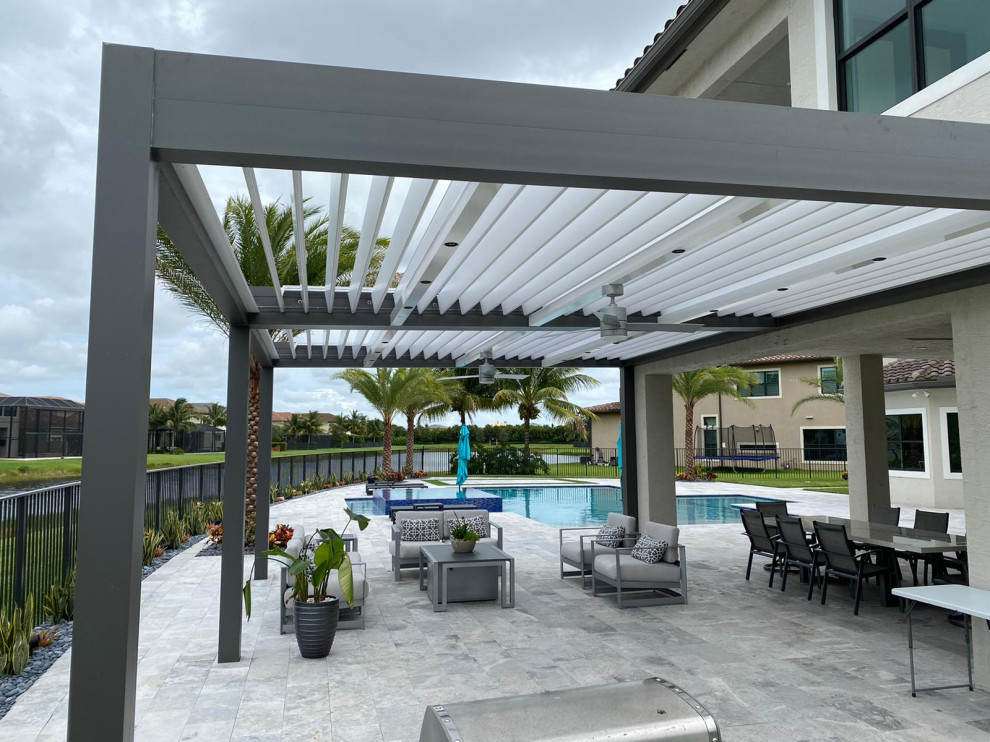 Photo by The Landscaping People, Inc.
Benefits  And Uses Of Pergola In Your Home:
1. Creates An Outdoor Room:
By adding a pergola to your backyard you just provide an addition to your outdoor space. Pergola creates an outdoor room wherein you can have family gatherings, outdoor dinner, etc.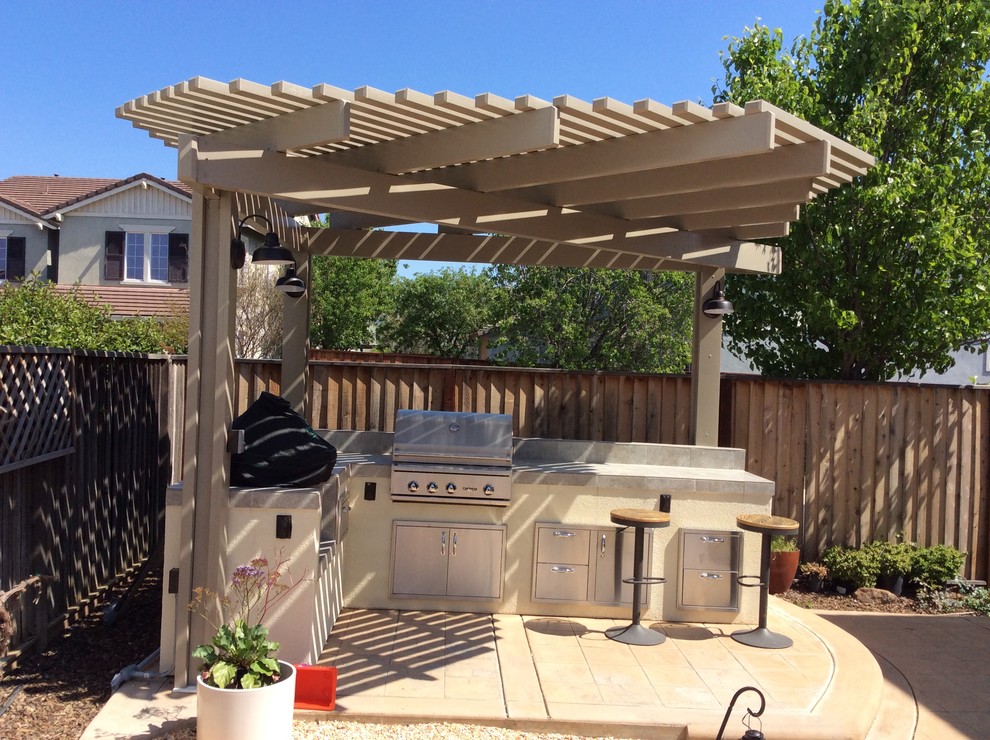 Photo by Sunbusters Patio Covers Co., Inc
2. Privacy:
We all know that pergola is an open structure but by adding drapes or some plants etc you can enjoy your outdoor spaces with full privacy.
3. Additional Garden Space:
With the help of a pergola, you can add additional garden space to your outdoor area. You can hang various plants and create a gorgeous garden.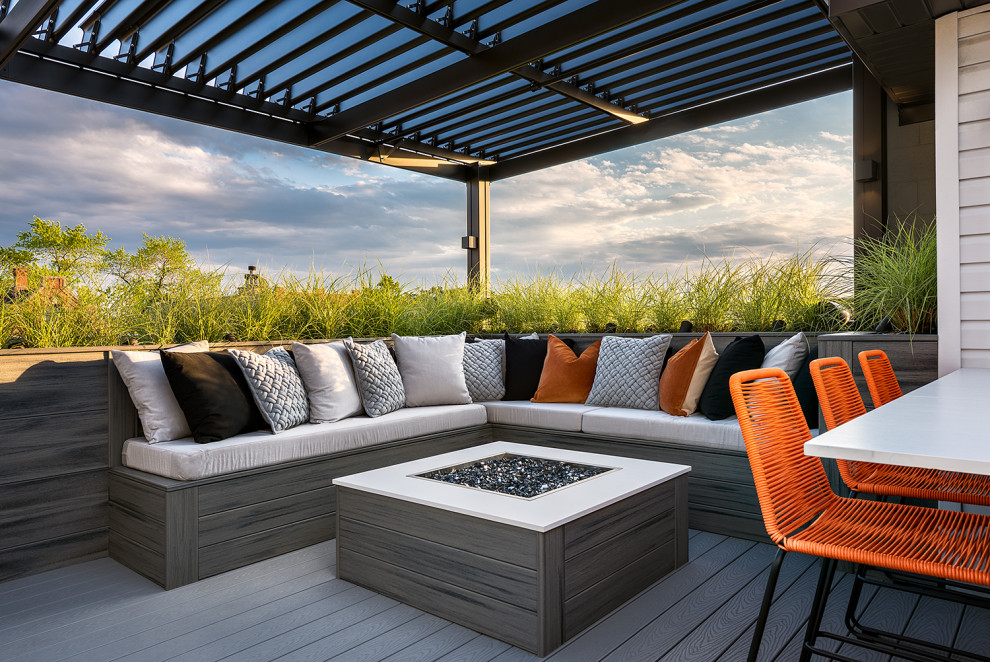 4. Protection From Sunlight:
Pergola gives you a beautiful shaded area where you can sit and enjoy your summers. There are different kinds of pergolas. You can go for pergolas which have an optional canopy that you can open and close whenever required.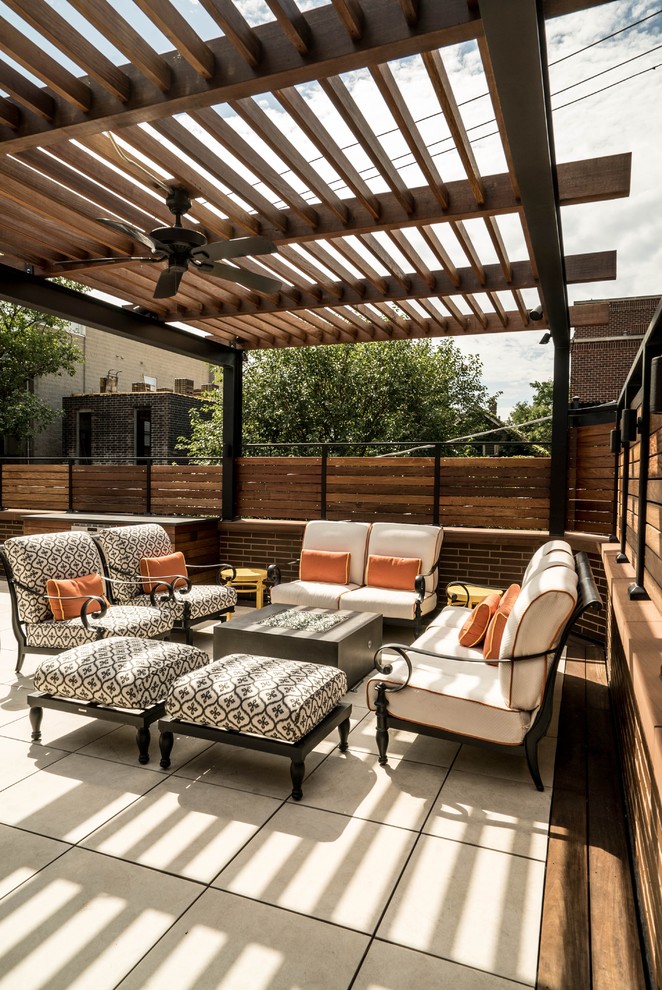 5. Adds Value:
We are well aware of the fact that pergolas are quite affordable, but they can add immense value to your home. Pergola not only adds value but enhances the look of your house making it aesthetically beautiful.
6. Easy Installation:
Installing a pergola in your backyard is one of the easiest tasks. Various landscaping companies help you easily install a pergola in your backyard.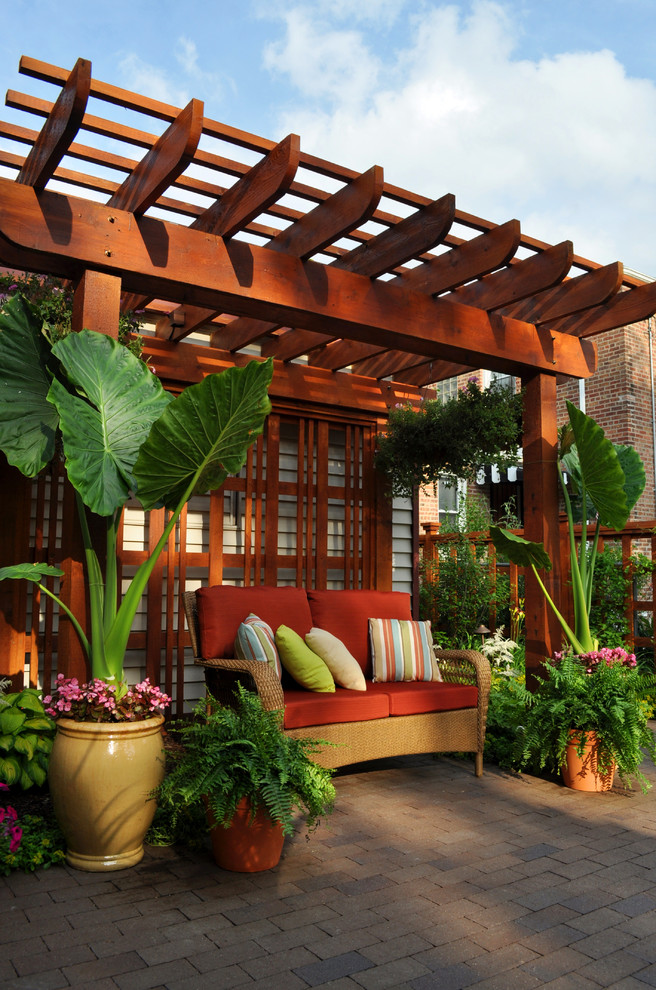 7. Low Maintenance:
Pergolas do not require regular maintenance. There are different materials available for pergolas on market. It depends upon the type of material that you are choosing, fiberglass does not require maintenance as it is weather resistant.
8. Attractive:
Pergolas are beautiful and are an attractive addition to your backyard. Everyone loves outdoor parties and pergolas make it easy for you to enjoy by giving you an attractive outdoor entertainment area.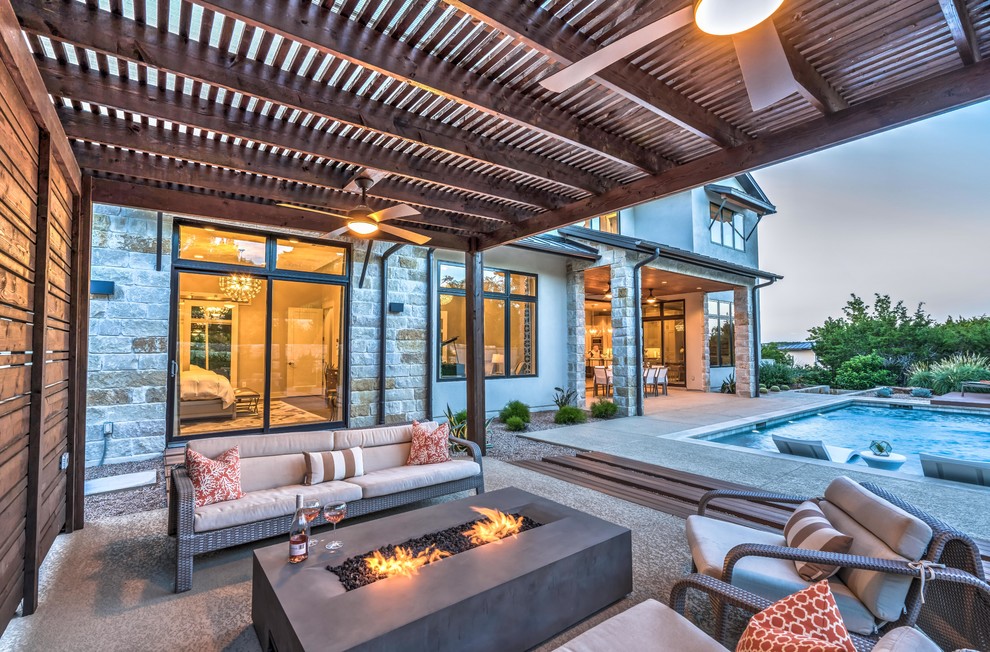 Photo by Summer Maulden Photography
9. Beautify Your Backyard:
Installing pergolas in your backyard is one of the simple and affordable processes to beautify your backyard. You can beautify your pergola by adding various other accessories to it. A beautiful backyard makes it easy for you to conduct family gatherings and enjoy.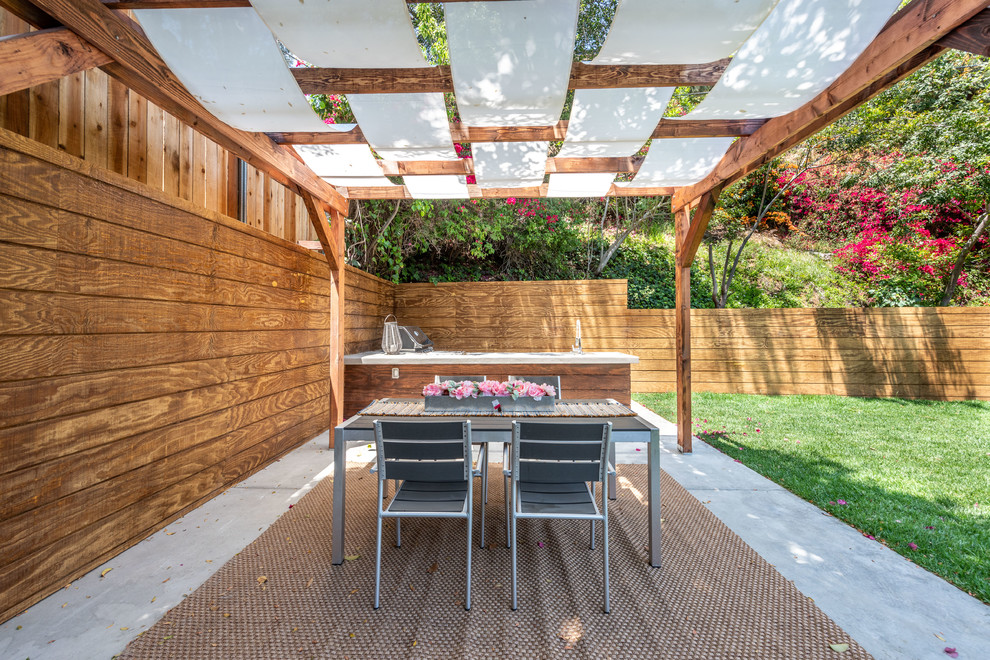 So, it is clear from the above article that installing pergolas in your backyard not only enhances the look of your home but is a quite affordable yet gorgeous structure that adds a lot of appeal to your backyard. Transforming your backyard to an aesthetic outdoor space is only possible if you install a pergola.
Pergolas are very much in trend these days, you can find the best pergola ideas on sites such as Pinterest. A professional landscaping company can also guide you about the best pergola ideas. The above article also guides you about different types of pergolas that are in trend these days. One must choose the type of pergola according to the requirement and design of their home.