Your living room should be a place where you can relax and spend quality time with friends, family, or just yourself, regardless of whether your taste is traditional or modern, informal or formal, bright or subdued. To design an atmosphere that is both attractive and practical, it takes an artist. Do some study first before hiring an interior designer to redecorate your living room.
1. Use a combination of light and dark colors.
A bright, white living room can appear very "pure" and distant. It may feel like you're in a tunnel when everything is dark. A dynamic and well-balanced aesthetic is achieved by combining dark and light hues.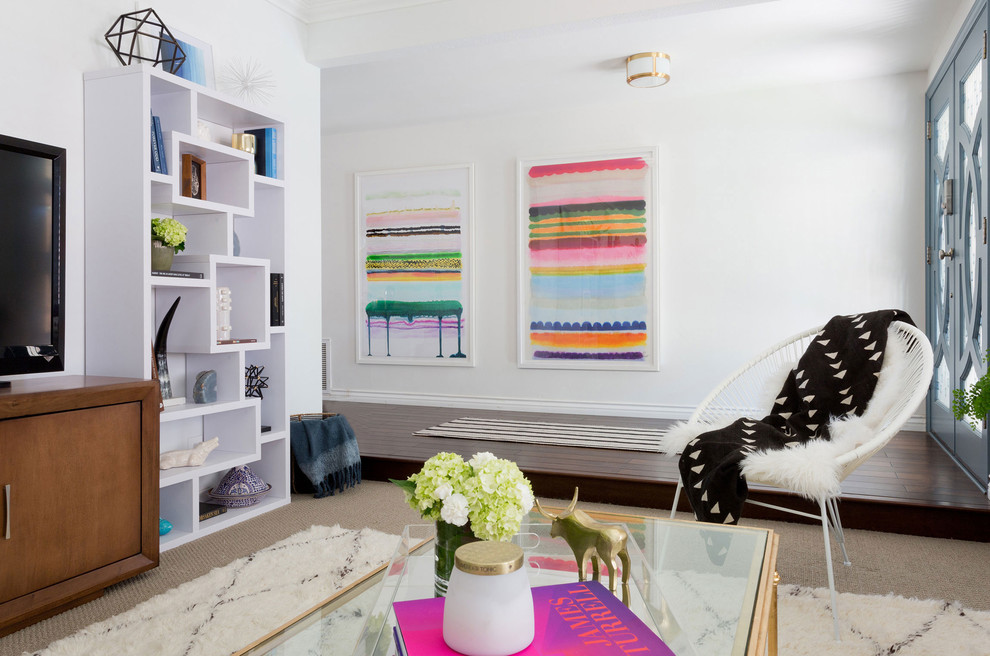 2. Experiment with natural color contrasts.
A living room may be made to appear rich and pleasant by using a variety of contrasting neutrals, as well as some white and black. In this example, the white walls, caramel leather, brass hardware, gray sofa, and blue-gray cabinets all contrast with one another, accentuating the different finishes and undertones. Even before adding crucial aspects like color, pattern, and texture, the palette appears rich.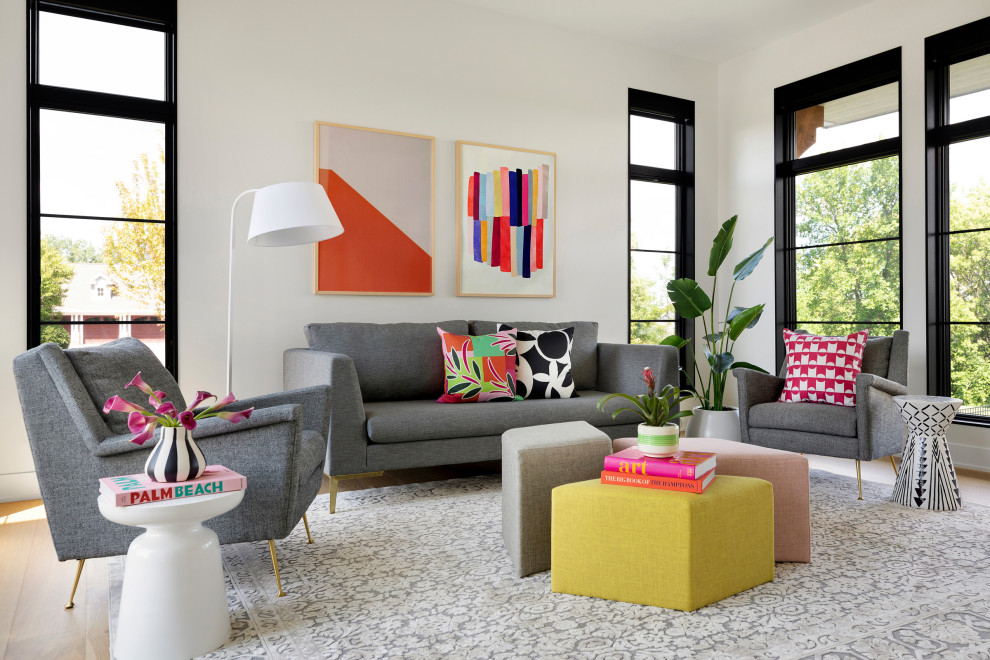 3. Experiment with texture.
Texture is easy to ignore when it comes to decorating a living room, especially because we don't see it nearly as much as we touch it. Soft, pleasing-to-the-touch textures, as well as coarser textures that give contrast, are vital for creating a relaxing ambience in the living room. Taper candles should also be considered. Different textures should be found in leather, cotton, wool, metal, stone, glass, and plant life.
Look for a variety of artifacts and furnishings to contribute to the palette's variety of materials, even if it's only in little quantities.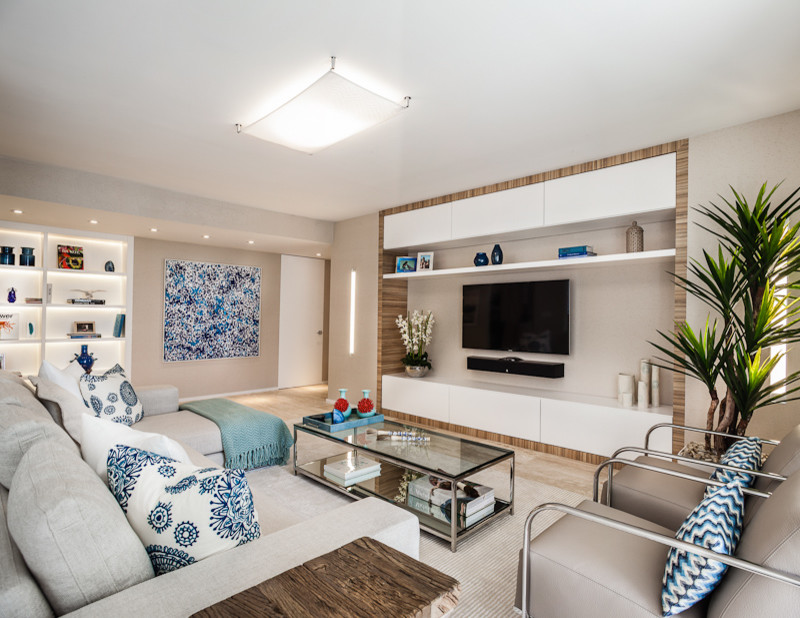 4. Do Some Carpentry
Wood is one of the best materials for generating a pleasant ambiance in a living area, and we can't talk about texture without addressing it. Just a few of the many alternatives include wall paneling, side tables, movable stools, picture frames, and carved works of art.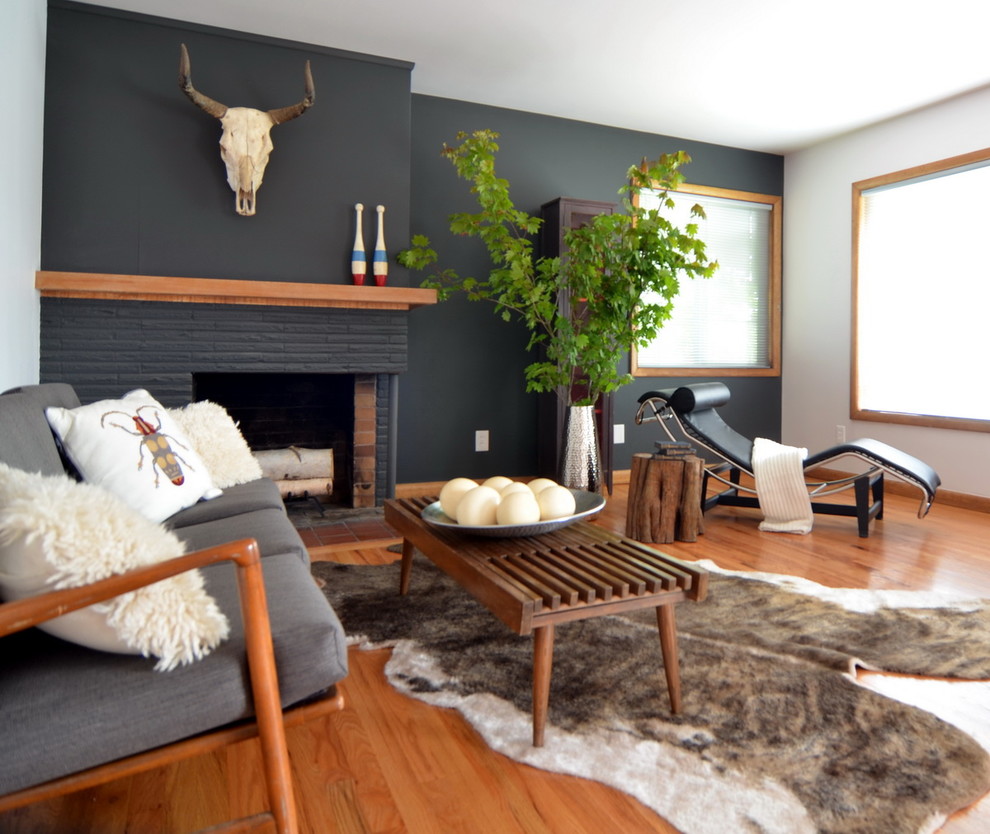 Photo by Donna DuFresne Interior Design
5. Play with your furnishings and see what you can come up with.
Matching furniture in a formal seating area may give the impression of maturity and order, but in your living room, mixing and matching upholstered items will make it feel more relaxed, comfortable, and welcoming.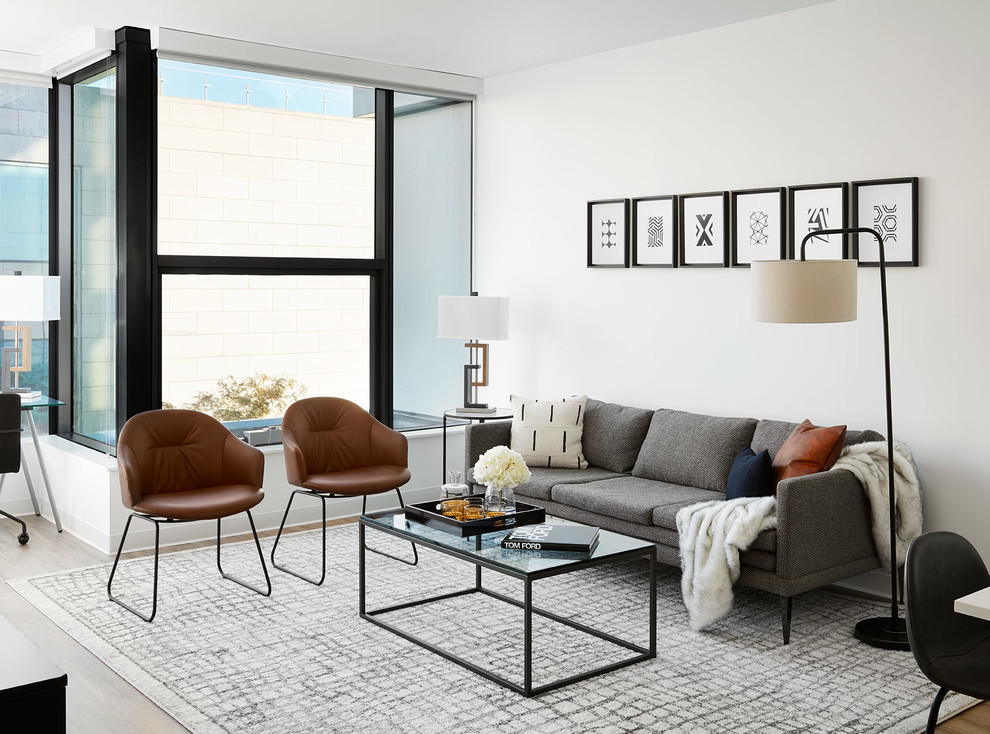 Photo by Devon Grace Interiors
Because the materials contrast starkly, mixing leather chairs with a fabric sofa, or vice versa, is one of the safest ways to achieve this. It offers variation to the living room design while also providing family members with a range of seating options to suit their preferences.
6. Choose Fabrics That Are Practical
Fabric for living room chairs must be both comfortable and long-lasting. You will decide what this means for your family. You may have babies or small children, pets or no pets, and they could be dirty or not. Mid-tone textiles are the ideal choice because extreme pale or dark hues show dirt and wear rapidly.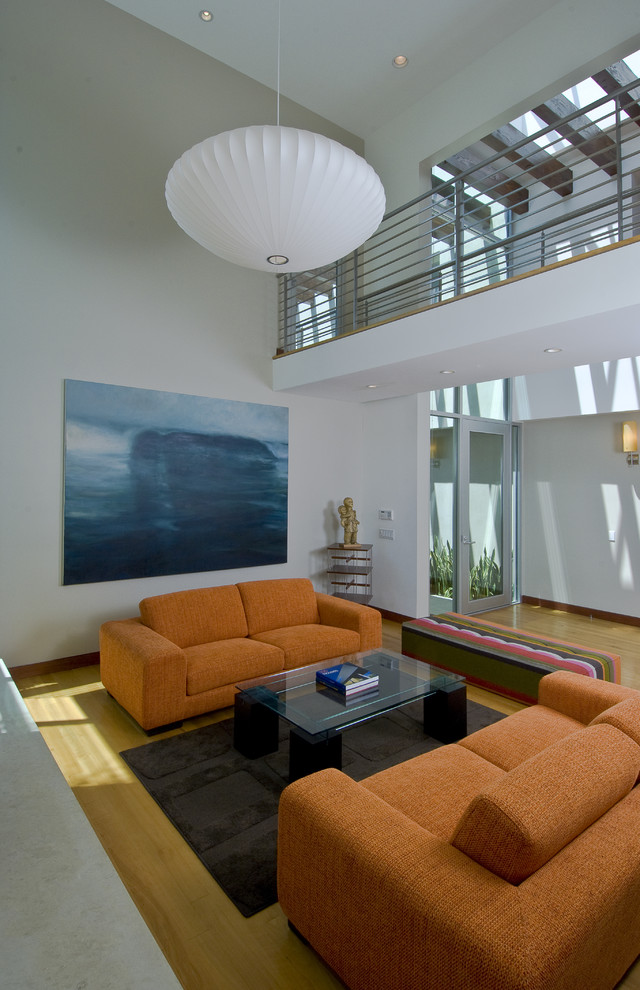 Photo by Michael Lee Architects
Leather is a fantastic material for avoiding stains in the event of a spill because it is easily wiped clean. Because it is more readily scratched, it may not accept animals as well as other fabrics.
Denim and corduroy are two more textiles that are both attractive and durable. Furthermore, when compared to the conventional cotton or wool upholstery seen in stores, they add a unique twist. To obtain the best of both worlds, mix natural and synthetic fibers when choosing fabric for your living room furniture. A tight weave will endure longer than a loose one, regardless of the material (which allows dirt to hide).
7. Toss in a splash of color.
While it is possible to create a lovely setting without the use of brilliant colors, even a tiny bit of color in a living room may go a long way toward producing a calming and pleasant ambiance.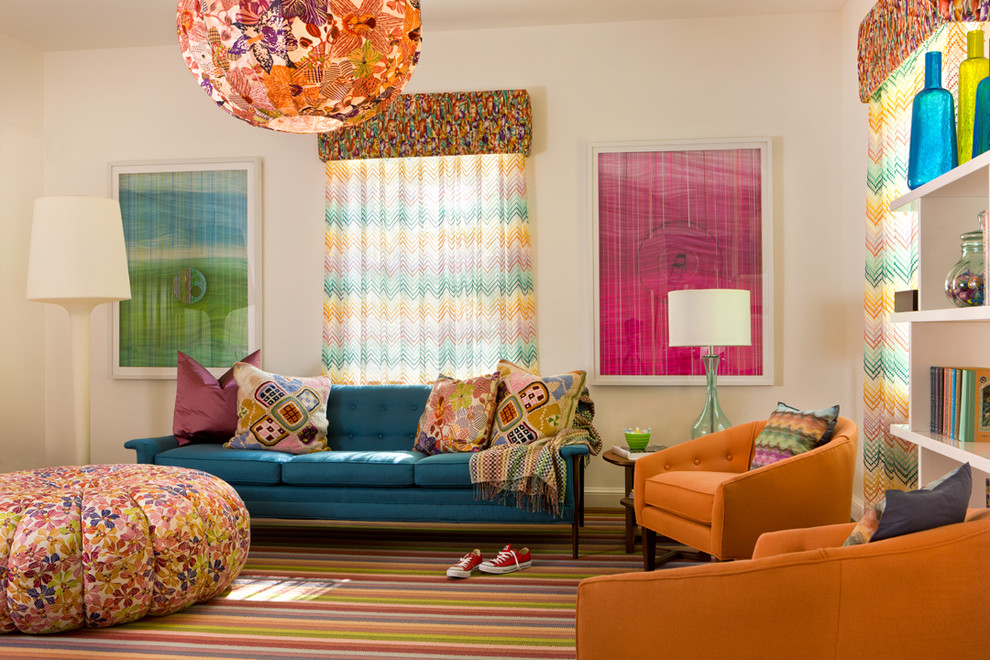 Photo by Victoria Sanchez Interiors
When in doubt, go for a bright blue; it's a color that almost everyone can agree on. It pairs well with warm materials like leather and wood, yet it's neutral enough to work with almost any accent color.
8. Incorporate a patterned rug into the space.
A patterned rug gives these benefits to the floor while also anchoring a seating area and infusing the space with new vibrancy. You'll be glad you have it on hand when you first roll it up to send to the cleaners after a huge spill.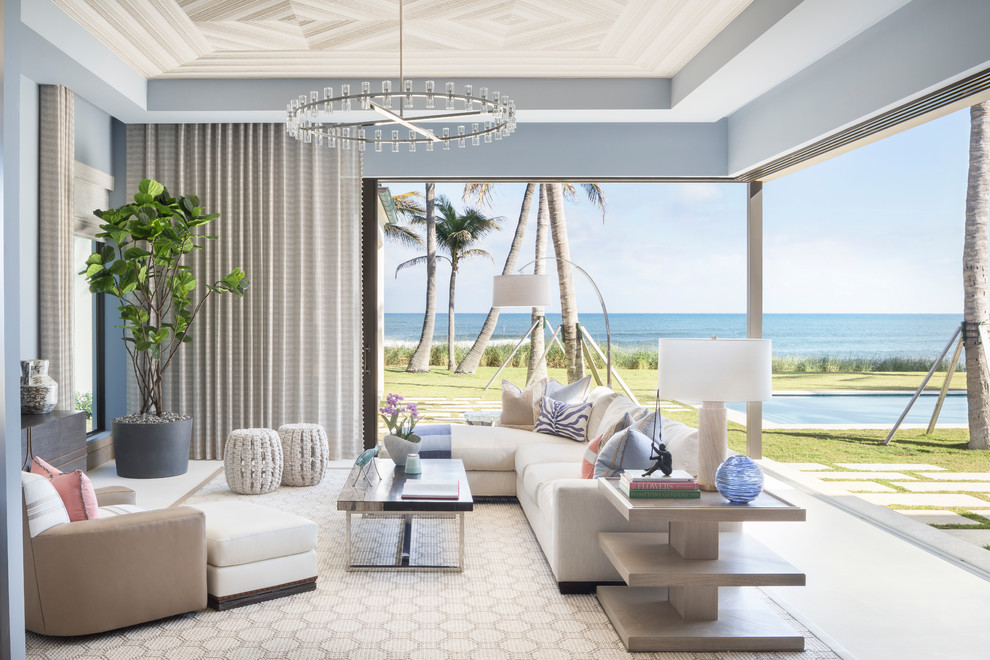 Photo by Marc-Michaels Interior Design
9. Don't take yourself too seriously in all you do.
In the living room, an artful gallery wall, mix-and-match throw cushions, open storage baskets, and humorous furniture like this tepee-inspired tent are all great ways to embrace purposeful chaos.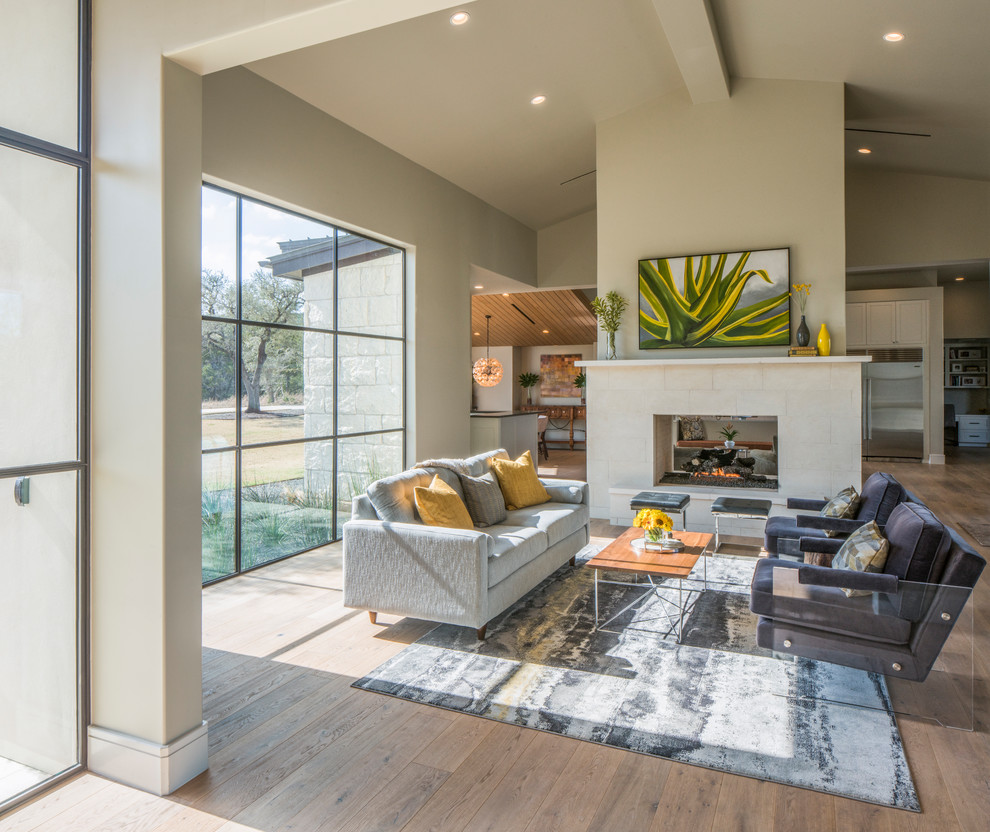 Anything out of place will stand out like a sore thumb if everything is in order, but embracing a little controlled anarchy can allow the occasional dropped toy or draped blanket to blend in.
Have you ever tried to make a small living room feel more inviting and spacious?
Have you ever tried to make a large living room more comfortable by making changes?