When you look around your home and decide it's time for some upgrades, you may be wanting to take the luxury level up a notch or two. However, this doesn't mean you also want to break the bank when doing your upgrades. If you're ready for some luxurious living in your home, here are four of the best improvements you can make that won't cost a fortune.
Remodel Your Bathroom
One of the most popular upgrades made in homes today, remodeling your bathroom, may cost a few thousand dollars but it will be money well-spent. To begin with, you can remove the cabinet-style sink and add a pedestal sink, since the pedestal gives your bathroom a touch of elegance. Also, consider a tub to shower conversion that features a rainfall showerhead to give you an even more relaxing shower experience.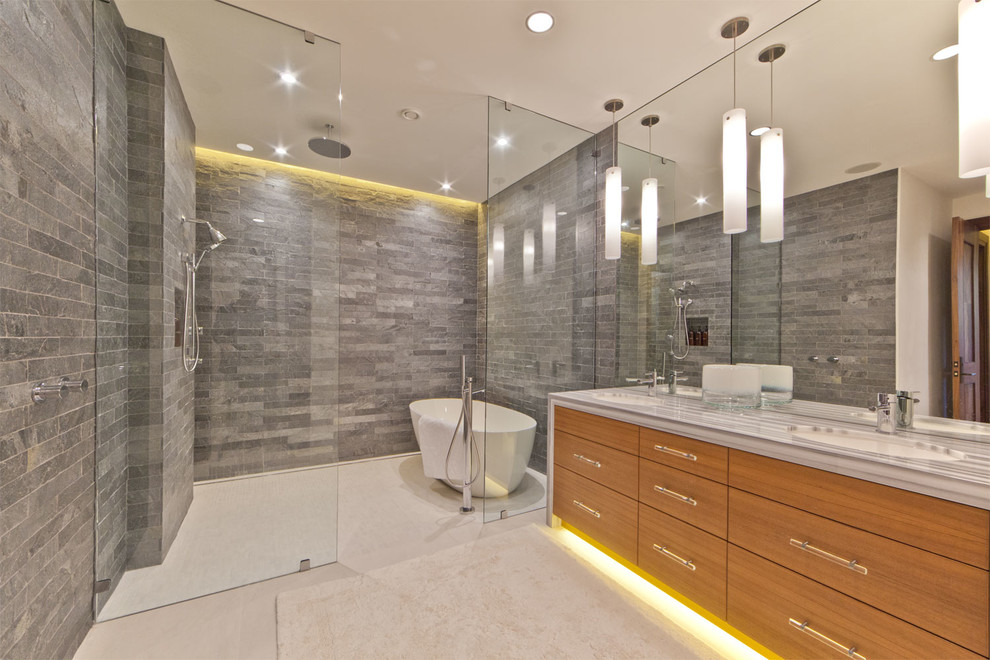 Build a Patio
To enjoy the outdoors a bit more while you are at home, consider adding a patio to your backyard. Since today's patios are viewed as being extensions of a home's interior, there are many things you can do to make it luxurious. These include using unique wood or stone for the patio floors or walls, adding such things as a fire pit, and furnishing it with wicker or other furniture that showcases modern design styles.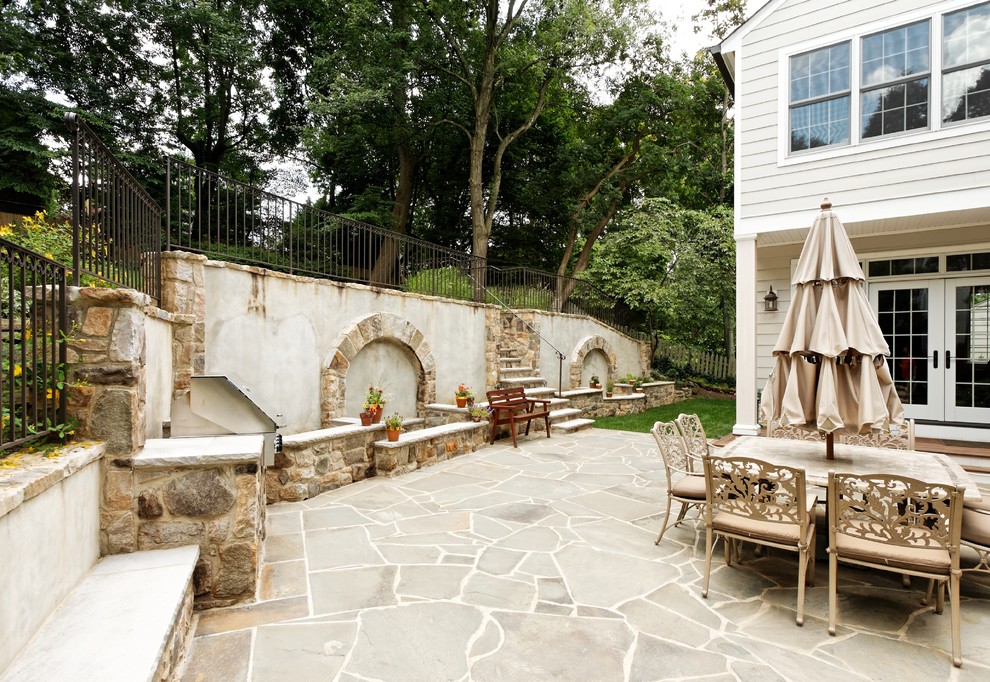 Photo by Case Design/Remodeling, Inc.
Install New Flooring
If your home still has the 1970s or 1980s look to it regarding flooring, it's time for a serious luxury upgrade. To do so, you can remove carpeting from various rooms and instead opt for luxurious wood or even stone. If you want to save a little bit of money here, you can opt for luxury vinyl flooring. It's typically easy to install as a weekend project and very affordable, these vinyl tiles come in all types of colors and styles. Thus, you can get tile that looks like the most stylish wood, marble, or stone materials available today, giving your home a wonderful new look.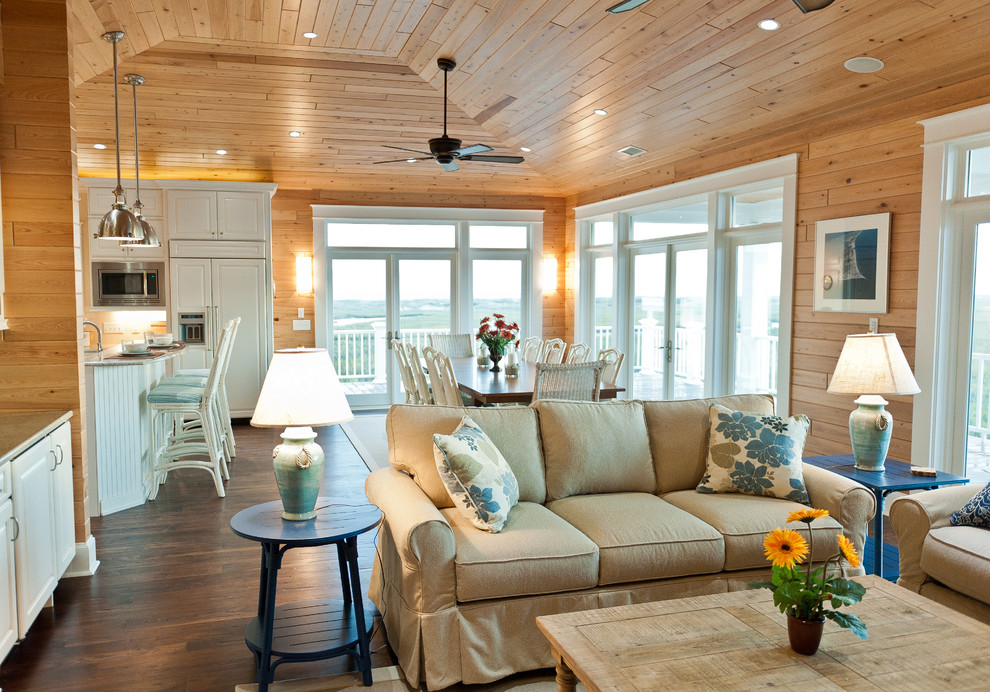 Photo by Blue Sky Building Company
Upgrade Your Pool
One of the most luxurious things about a home can be the pool. Especially if the pool is lined with a fancy stone such as limestone. Limestone has been used in many mansions and is often a sign of good luck or wealth. You can bring that vibe into your pool by using limestone. Additionally, you could use other types of stone such as marble.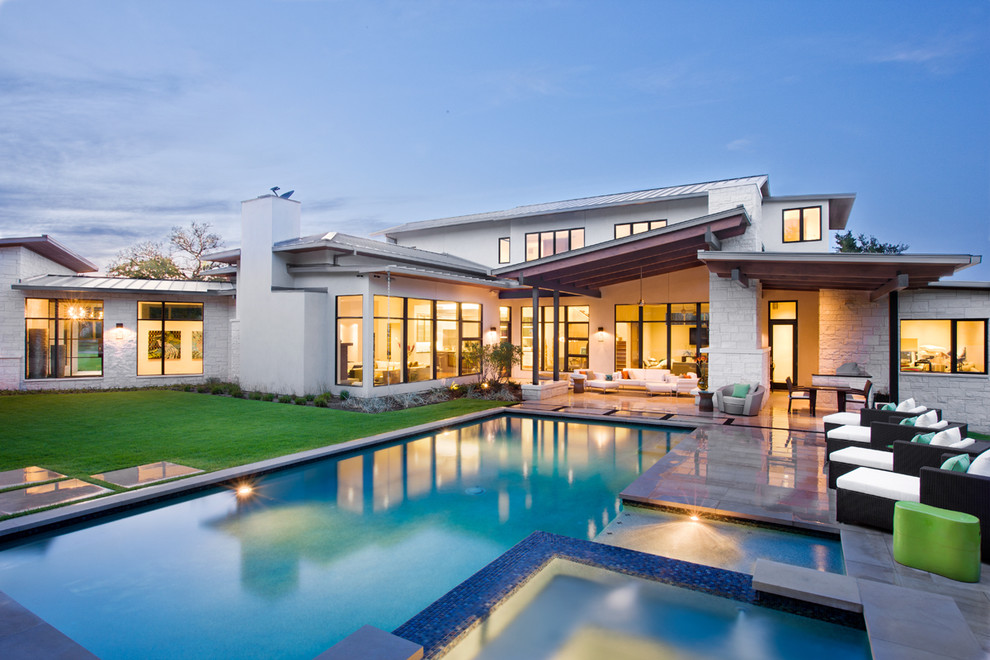 Create a Dedicated Wine Area
Should you have a spare room inside your home that you aren't sure how to use, turn it into a dedicated wine area. Contrary to what you may think, wine storage areas today don't have to be cellars located deep in a basement or underground. Instead, you can get a luxurious wine rack or wine refrigerator to hold your exquisite bottles of wine. If you choose a wine rack, add some elegance by housing it within a glass case that has LED lighting. By creating this room, you'll have a great spot in which to entertain guests.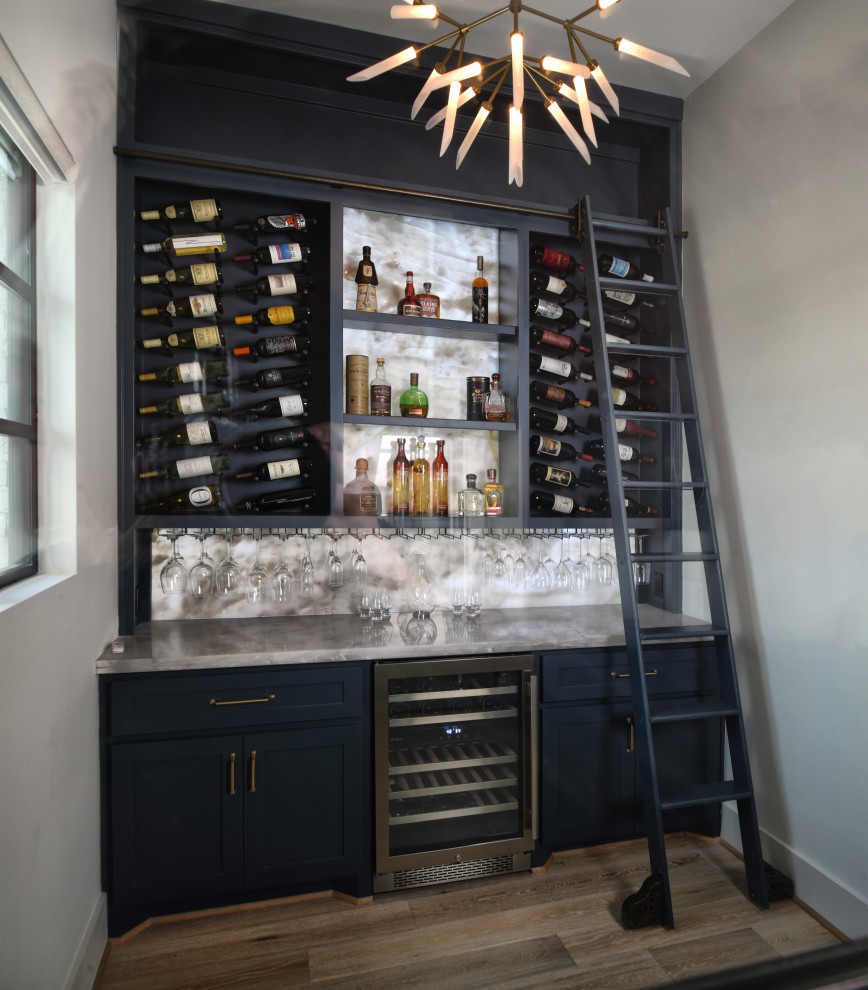 Photo by Morning Star Builders LTD
Once you make any or all of these upgrades to your home, it will forever be known as one of the most luxurious homes in your neighborhood.