The remodeling of your bathroom includes the consideration of hundreds of aesthetic styles. You cannot go through each one, so you must consider the best design in terms of time, money and personal interest. Start by considering four unique designs for a bathroom remodel.
Floor Space
The best looking bathroom has a lot of floor space. This is especially helpful in a home where several people share the same bathroom and often use it at the same time. The open floor also shows off the bathroom tile designs. Although there is more flooring to clean, the extra space increases the enjoyment of being in the bathroom.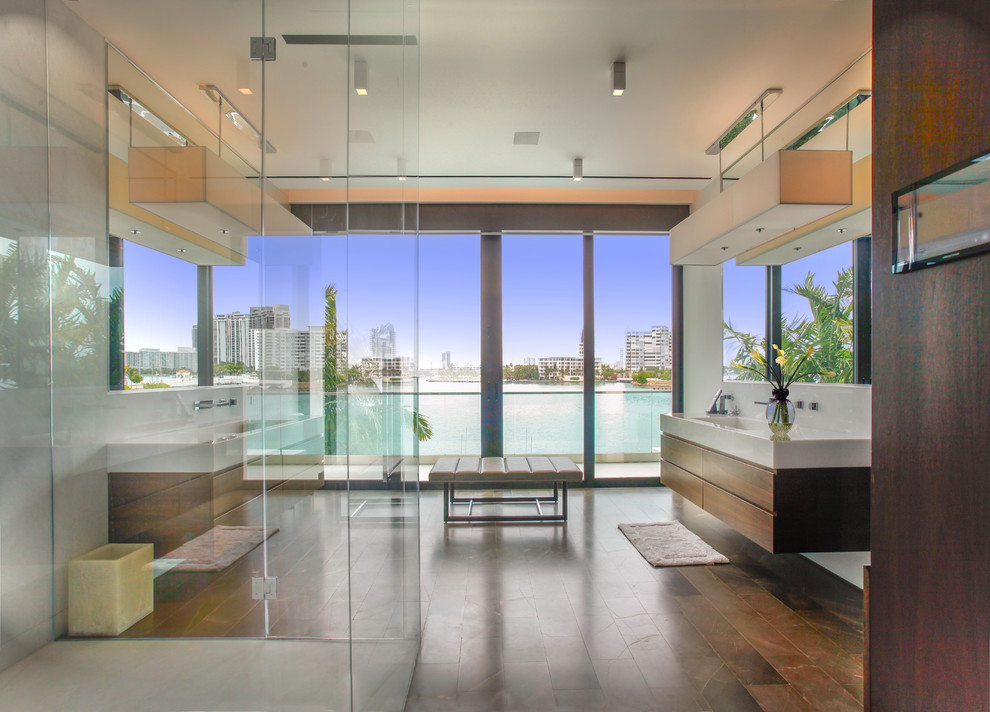 Photo by Choeff Levy Fischman, P.A.
Ventilation
Every bathroom must be properly ventilated with windows to remove odors. Bacteria, mold and mildew are the most common substances found that can grow abundantly and cause unbearable stenches. Installing windows is included in the most efficient bathroom renovations. The types of window designs vary so that the right style and size can match the surroundings.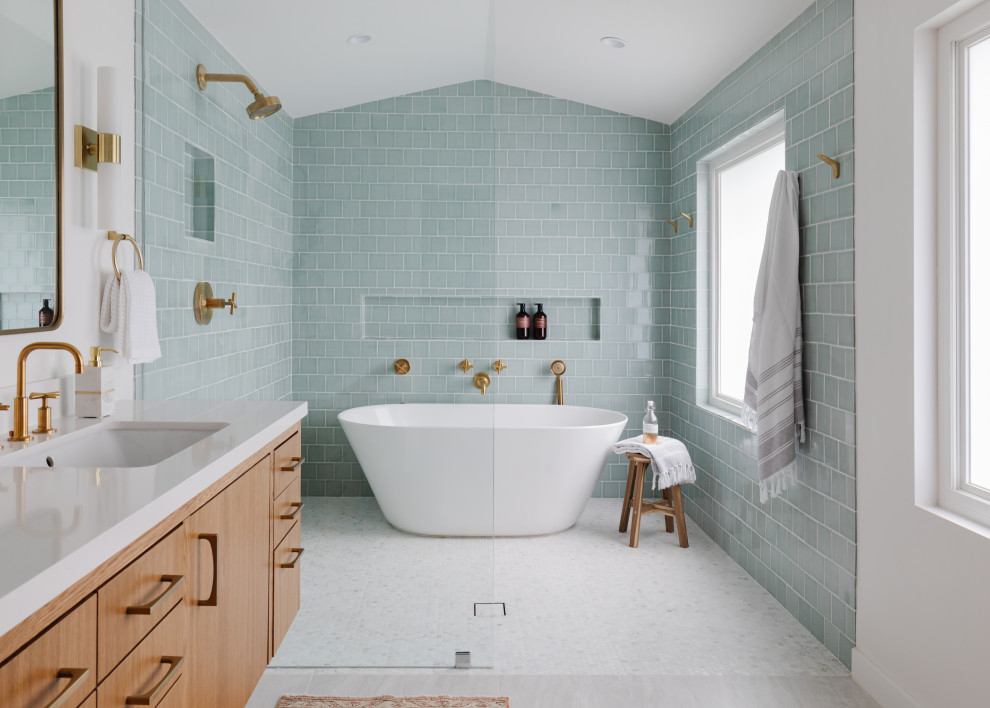 Photo by Alexandra Killion Interiors LLC
Plants
Plants fill up empty spaces in a bathroom, attract visitors, and keep the air clean. The leaves and soil collect pollutants and remove carbon dioxide and other toxins from the air. Having plants around is often more attractive and efficient than having an air purifier. However, bathroom remodelers should not place too many plants in this room because they could hide dirt and debris. Moving the plants and cleaning the entire bathroom is still part of good maintenance.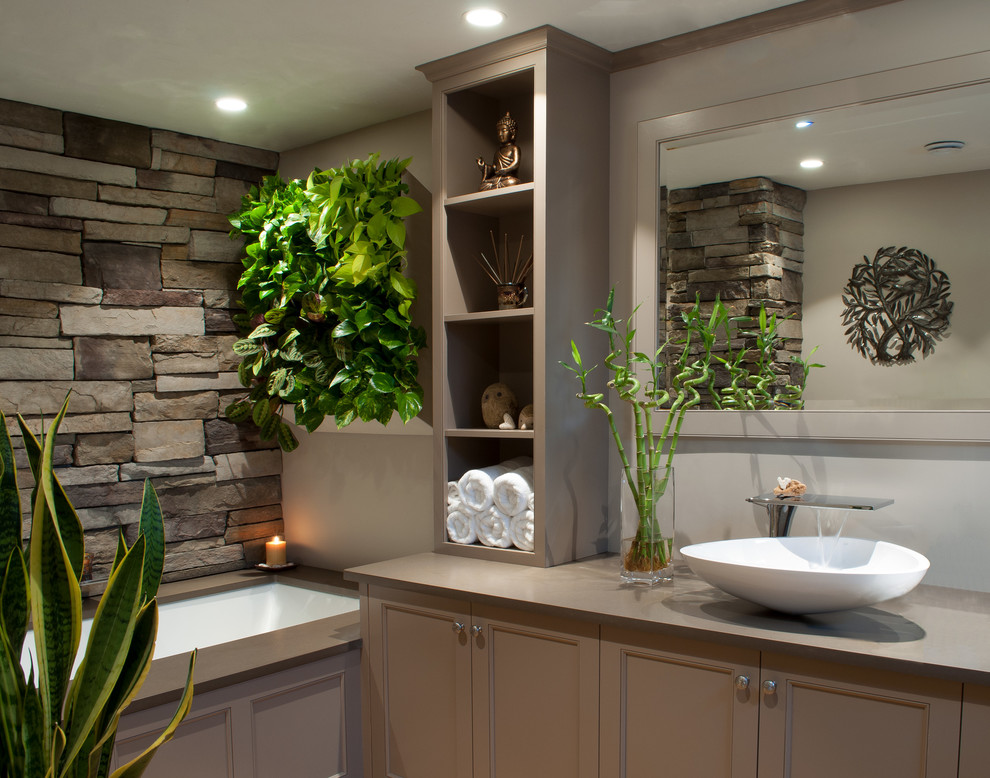 Photo by TJ's Plumbing and Heating, Inc.
Night Lighting
Night lights are optional in a bathroom where people go in and out at all hours of the night. When someone has been sleeping in darkness for many hours, switching on the bathroom light turns on a bright, intense light that is harsh on the eyes. Night lights typically come in subdued blue or golden colors that allow the person to see without too much brightness. Night lights are also decorative and come in an endless variety of fixtures and designs. Any bathroom remodeler will enjoy selecting the lighting more than any other feature.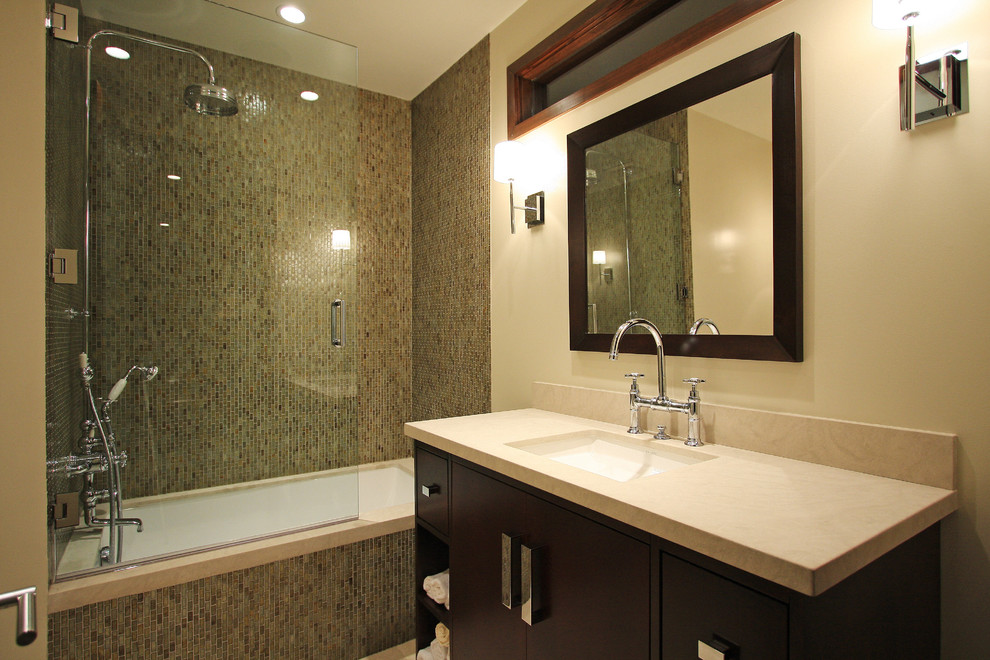 Every bathroom remodel is a good idea but could become a disastrous project. There are some renovations that work for some bathrooms, but not every idea will work for yours. You want to receive the highest returns on an investment that is creative, efficient and long lasting. First, you want to know which designs are available and important enough to have in your project.