Every year many new fresh trends are coming and bring several pure new ideas for home decorations. And the new fresh trend of 2022 is to keep your home looking clean and tidy. Use every inch of your floor and decorate your home with eco-friendly ideas. Create a warm, safe, cozy place and organize your home for a modern fast lifestyle.
When you keep these all things in your mind, you want to find many new ideas to materialize your home decoration dreams. Hence recent trends are to be practical and maintain a logical scientific approach for home decoration.
Let's see what the fresh trends are in 2022.
5 Attractive Fresh Ideas To Decor Your New Home
The freshly designed homes are not only looking good and trendy. Along with these, you also can add value to your home. So if you are planning to sell your home, freshly designed homes are hitting a higher selling price.
Here are the five fresh ideas to decorate your new home.
Use The Wallpaper
Wallpapers are always looking better on the wall. The easy assembling of parts is also adding advantages. Are you planning to keep the room clean and look spacious? So you have to use some light printed natural color wallpapers. The light color adds a spacious and bright look to your room.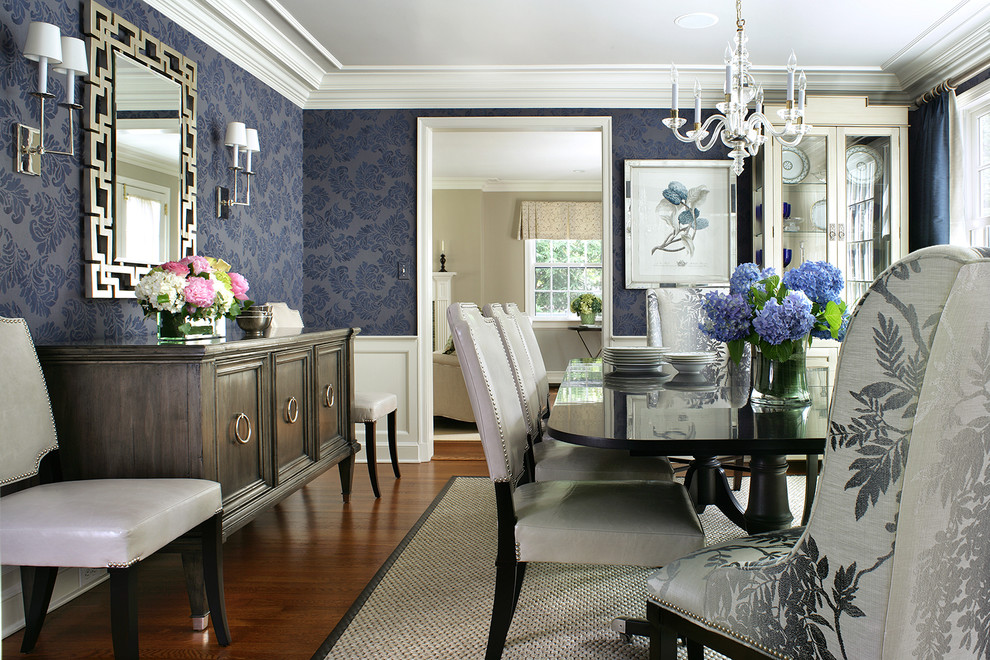 Photo by Valerie Grant Interiors
To do the colorful experiment, you can go for one bright color wall. Single bright color walls are looking fresher. Wallpapers installations are far much more accessible and hazard-free than coloring your home. When you are picking the wallpapers, check the print quality and select the natural pattern printed wallpapers.
Attractive Pattern Design Fabrics
The fabric choices are pretty important. In 2022 the natural fabric eco-friendly fabrics are rocking the look of the home interior. Moreover, the patterns play an essential role in interior home decorations. Therefore, the patterns design fabrics are the latest trend of 2022.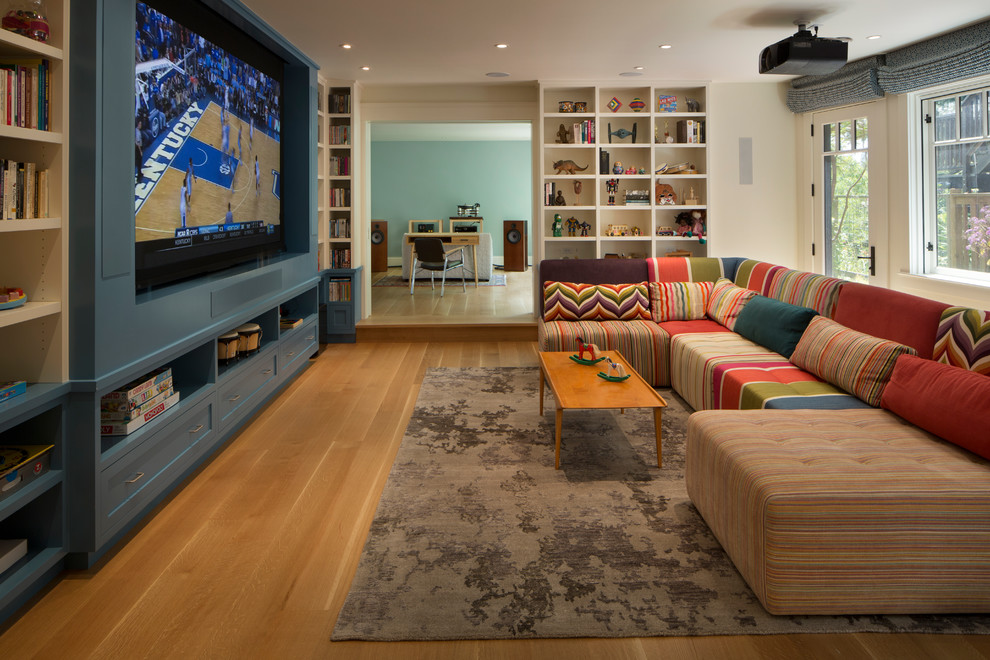 If you are selecting any geometrical pattern, be conscious of the color preferences. And the circular furniture is now also in the new fresh style. It is not always possible to buy a unique style of contemporary furniture, change the furniture's fabric, and rock the new look of the room interior. The silk, cotton, wool, and natural materials with neutral and beige colors are frequently used by home fashion-conscious people.
Nature-Friendly Decorations
Discard all the plastic and eco harming products. Nature-friendly decorations are the latest trend of interior home decorations. Even now, the straw-made photo frames and the fruit baskets are also available. These items look very glamorous when you are using them as home decorations.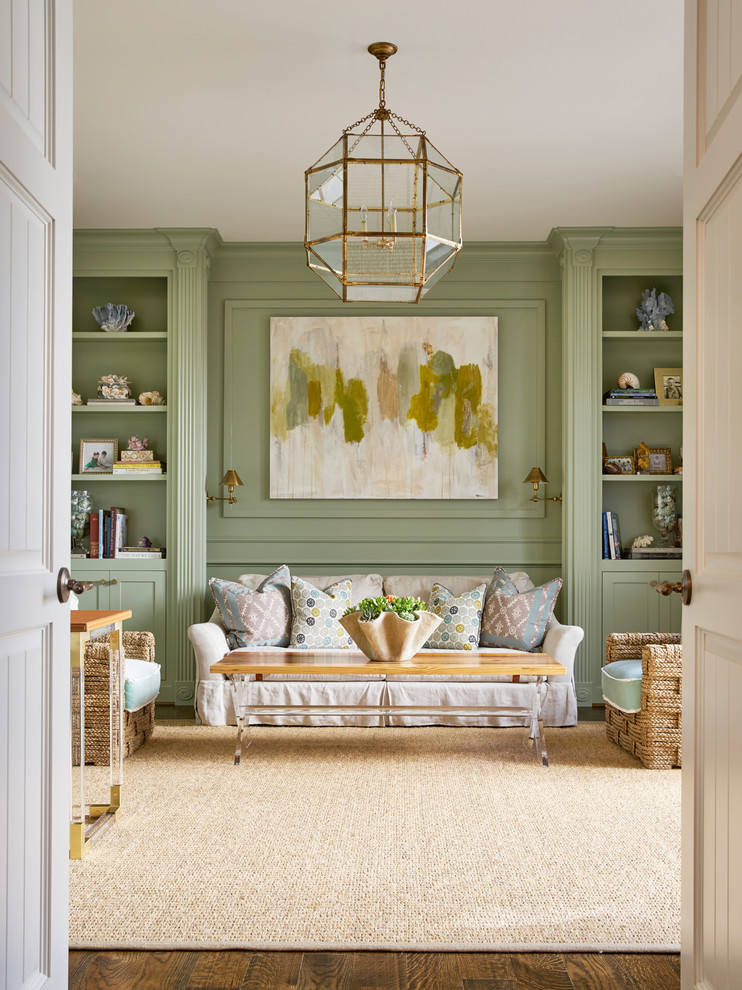 Photo by TATUM BROWN CUSTOM HOMES
But eco-friendly product maintenance is essential. The easy wood shining spray is going to sort out all of your headaches. You can use your imaginations to create very nice-looking decorative items. Among these ideas, flower pasting and paintings are famous. You also can use resin-made decorative items to try a different look for your living room.
Light Shades
The light shades are the new latest trend. The light, bright shades, wallpapers, and fabrics are rocking the new look of the interiors. Lights positions are essential, especially when you are doing experiments with the mix and match of the wall pacers and fabric colors. Pick the bright color curtains and lightweight fabrics to fluent a stylish look.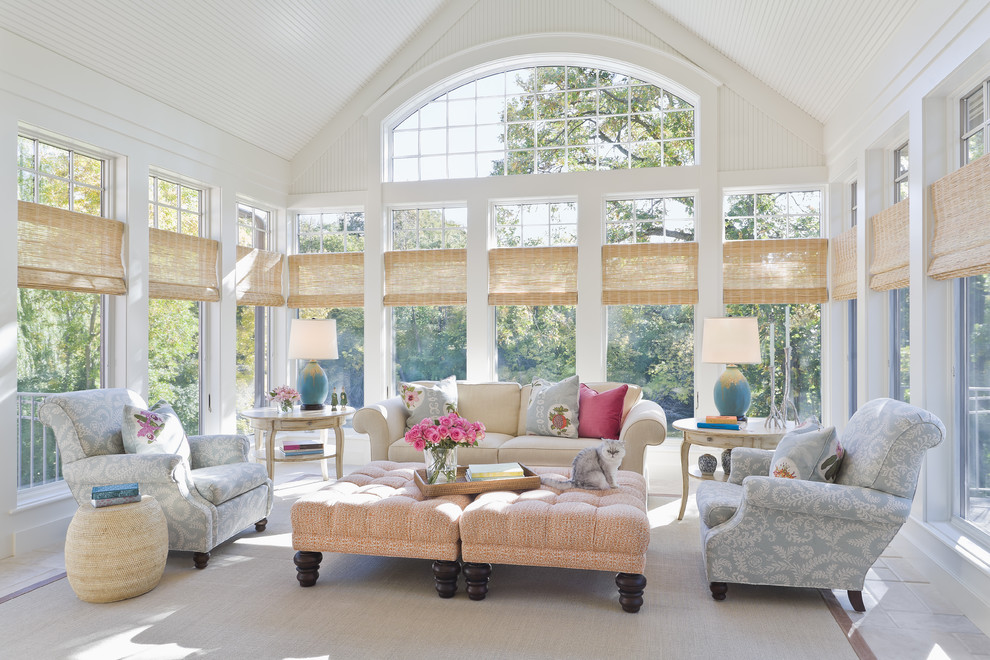 Now the straw-made lampshades and gold-tone metallic lampshades are the latest trends. First, do fix the corner where you want to hang your light or the lampshades. For the dining table interior decoration, you can select straw-made hanging lamp shades. Gold-tone is the color, so light yellow lights are more stylish to apply.
Laid Out Organized Kitchen
After the pandemic, most people are starting to use their home kitchens to maintain their hygiene levels. An organized kitchen adds value to your home. In 2022, the well-organized kitchen and the functioning kitchen with gadgets are also part of modern fashion statements. Organized and well-designed kitchens with multiple functions are the latest trend.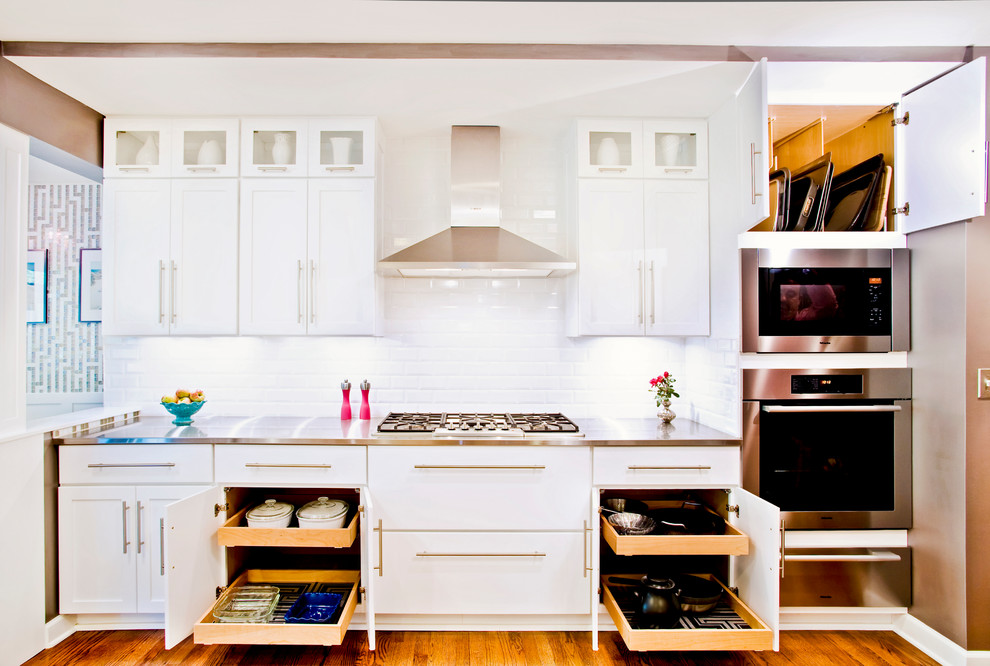 Photo by CR Cabinetry Kitchen & Bath Design Studio
For kitchen decorations, you can use small vegetable plants like coriander and parsley plants. These plants are small in size, and during the cooking, you do not have to go outside to collect the leaves. For kitchen containers, glass, ceramic, and straw containers are widely accepted. And do not forget to experiment with the bright color marble kitchen countertop to add a colorful look to your kitchen. You can also decorate your keeping room beautifully which is just beside your kitchen.
Wrapping It Up:
Home is the most reliable place in the entire world. And when you are the first step into your new home, many decoration dreams bubble into your mind. So be creative and explore the different styles for interior decorations. But use every corner of your floor. And enjoy a spacious place to live. Do you have any creative plans for your new home decorations? Do not forget to share your opinion in the comment sections.
Author Bio:
Jais Frank is a freelance content writer and enthusiastic blogger. He is the co-founder of Smart Business Daily. He contributes to many authority blogs such as Finance Team, Emblem Wealth, SB Newsroom and Dream Land Estate. He also likes to write in many international magazines and journals.