It is not easy to decorate your walls. This can be a time-consuming and challenging process. It isn't accessible if you want something that stands out and brightens up the space. The good thing is that there are many different art options available for you. If you are looking to decorate your walls in a new and different way, then art can be the key to transforming any room. If you want an artistic look for less money, consider large-scale art pieces. Here are five types of wall art that will bring life to any room in your house:
1. Paintings
Paintings are one of the most recognizable forms of decoration on walls. Before painting the entire wall with some abstract design, consider using it in moderation. Place more miniature paintings throughout other areas like side tables or coffee tables. Regardless of where you put them, illustrations add sophistication to an interior, making it feel more dynamic.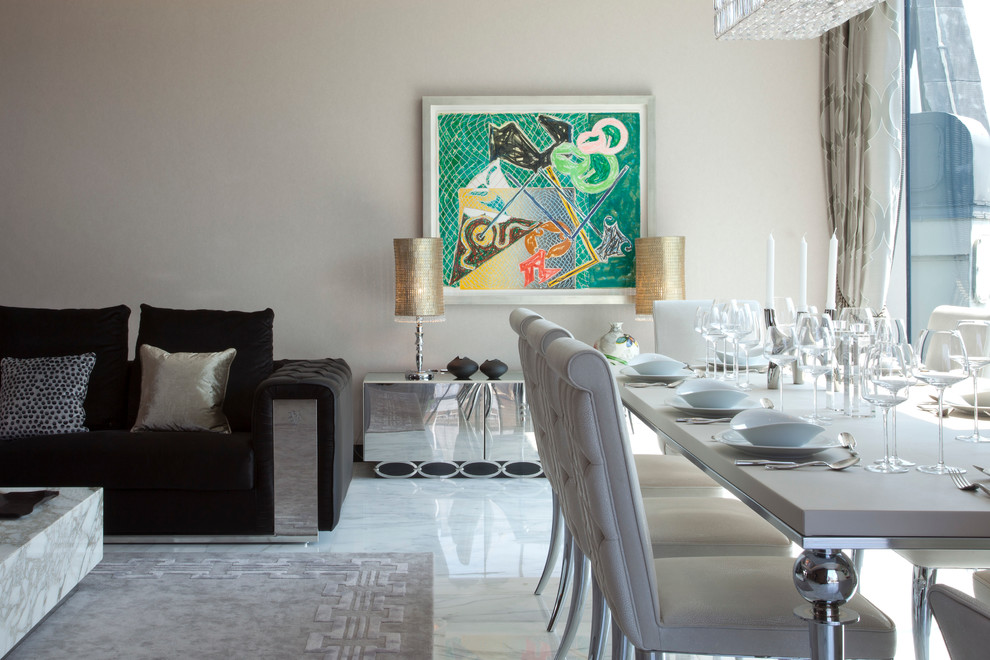 2. Murals
If you have been searching for something awe-inspiring to add to the interior design of your home or office building, murals will do the trick. These large-scale pieces bring life into any room. They bring new dimensions with vibrant colors and attractive designs. Plus, they're easy enough to install on almost any surface without leaving damage.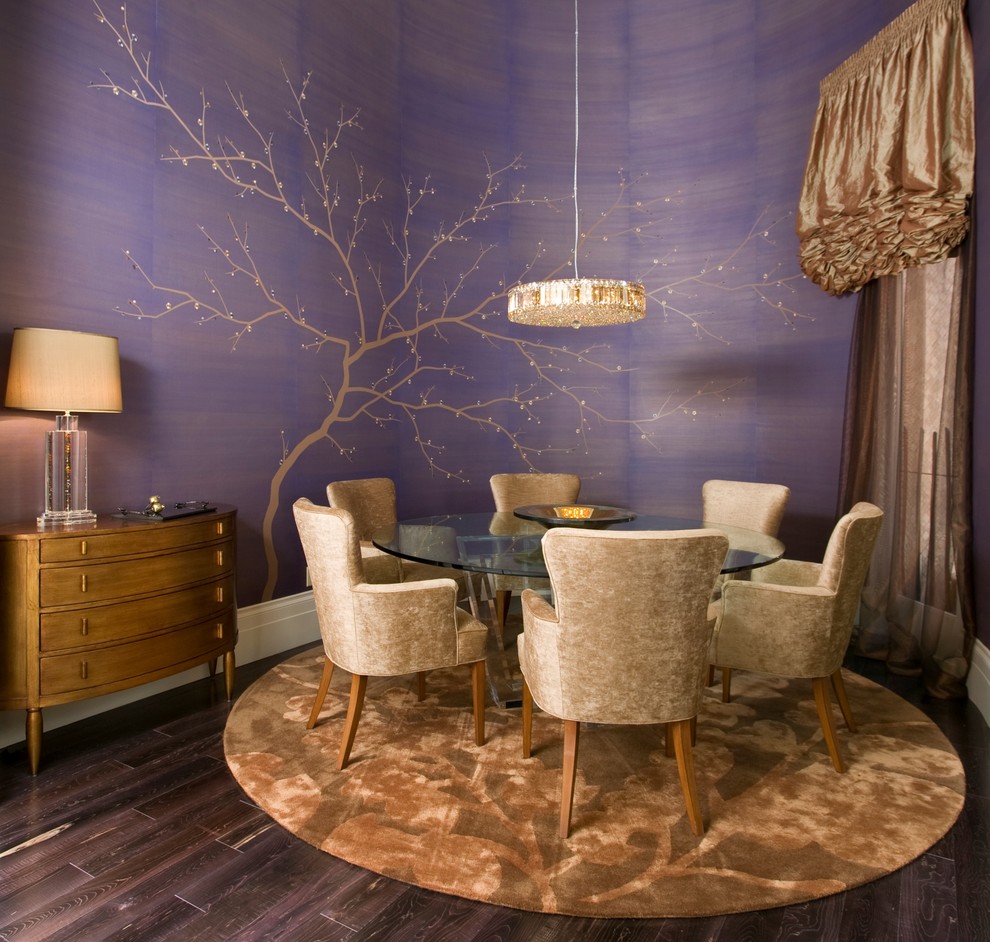 Photo by Peg Berens Interior Design LLC
3. Stencils
You may want to add a design element, but you are unsure what wall art would look best in your home or office building. If so, consider stenciling. With this technique, you can paint various shapes and patterns on the walls without worrying about getting perfect lines due to its ease of use. This is one option that will turn any space into an attractive place for guests while also giving it a character at the same time.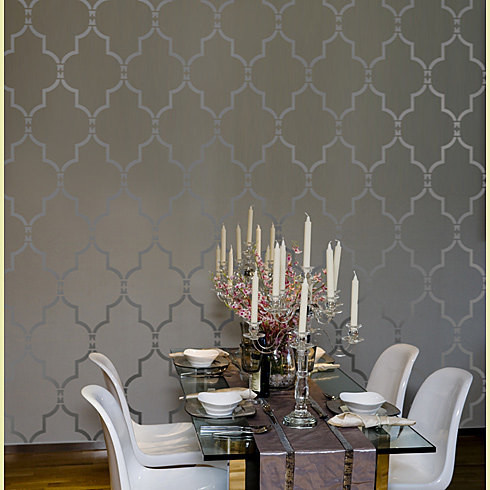 Photo by Janna Makaeva/Cutting Edge Stencils
4. Posters & Prints
Posters and prints are simple to hang up on any surface. They are also inexpensive. This makes them ideal if you have limited funds for decorating purposes. Plus, with so many types out there, you can find something that matches the theme of any room. So, whether it's a specific color or an attractive graphic design, posters and prints will give your walls life without having to break the bank.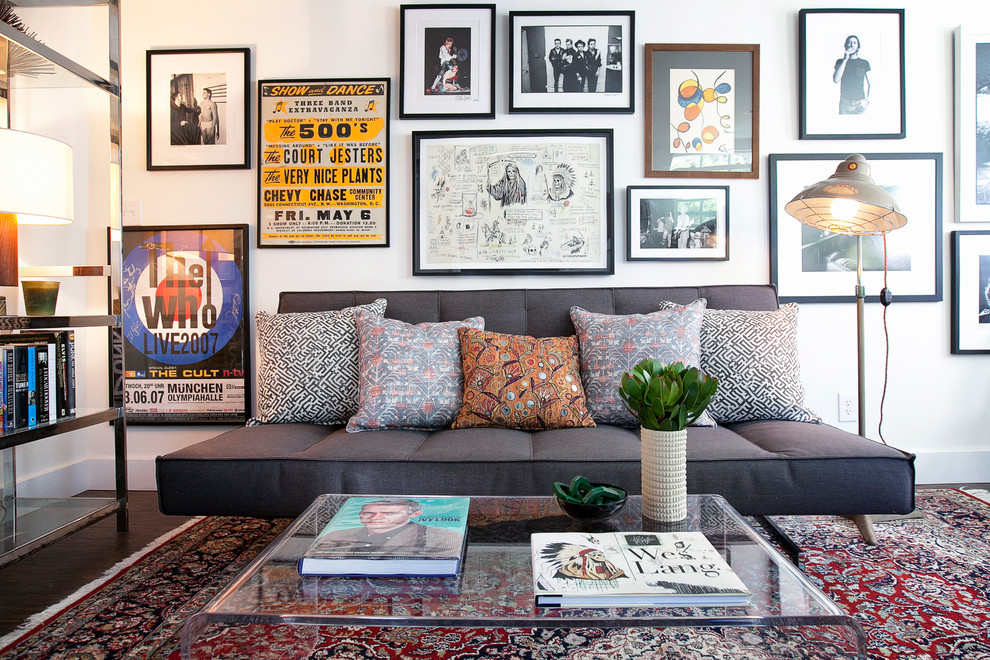 5. Landscape Paintings
These bright colors and captivating scenes, landscape paintings bring life into any space. The variety of styles and different features adds interest too. Landscape paintings come in various forms. The following as some landscape paintings that will bring out unique looks in your home.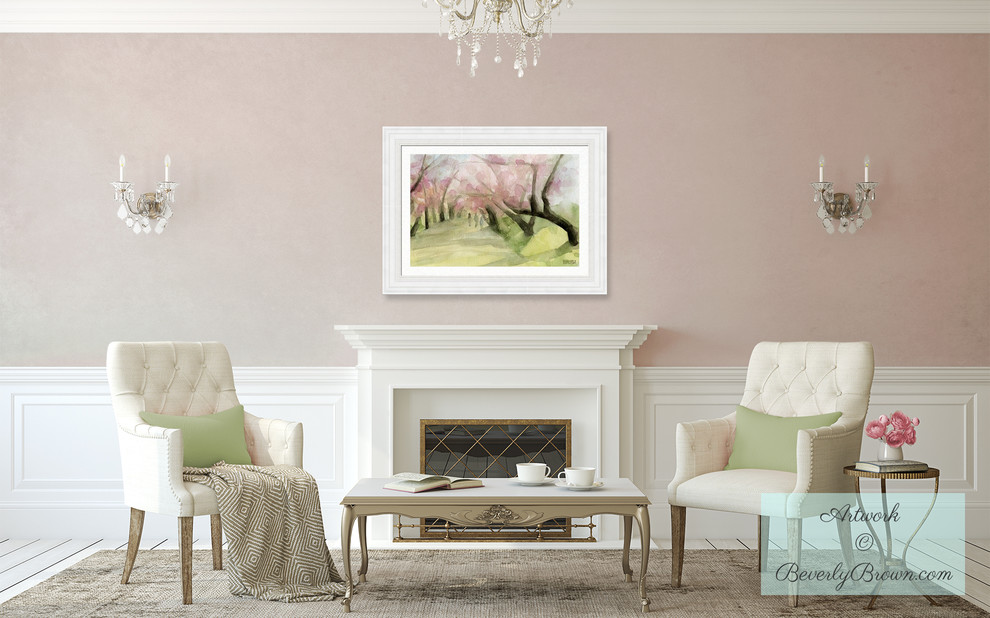 Abstract Art
These are very colorful paintings without representation of accurate depiction of visual reality. Abstract arts use gestural marks, shapes, colors, and forms to bring out the effect. Abstract paintings come from all over the world. They are available in various shapes, sizes, textures, and materials. There are many different types of abstract photography for sale, which gives you a wide variety to choose from for your house. They are suitable for any room and are cost-effective thus they are the best option when you don't want to spend so much.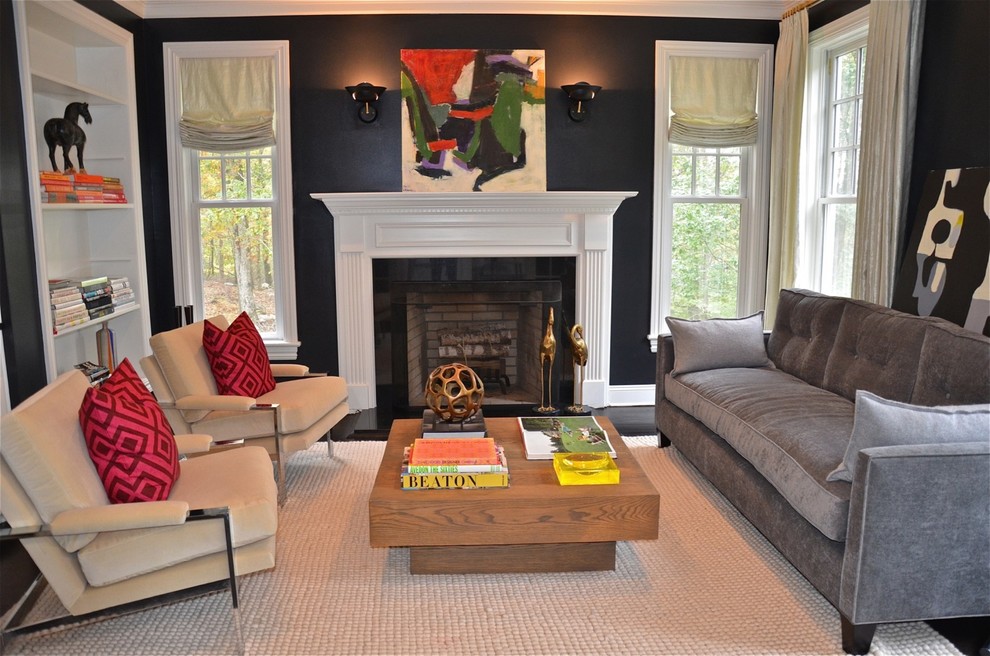 Photography Prints
These are among the best artwork that can give your house a new look. Photography prints have a sleek style that captures the beauty within their composition. The beauty pops up through color or lighting techniques. Photography paints, unlike abstracts, paint has a representation of an image. The images come out from up-close and various clues hidden in its composition. The artwork has features of a photograph with areas of composition looking blurred. The art depicts high techniques of texture.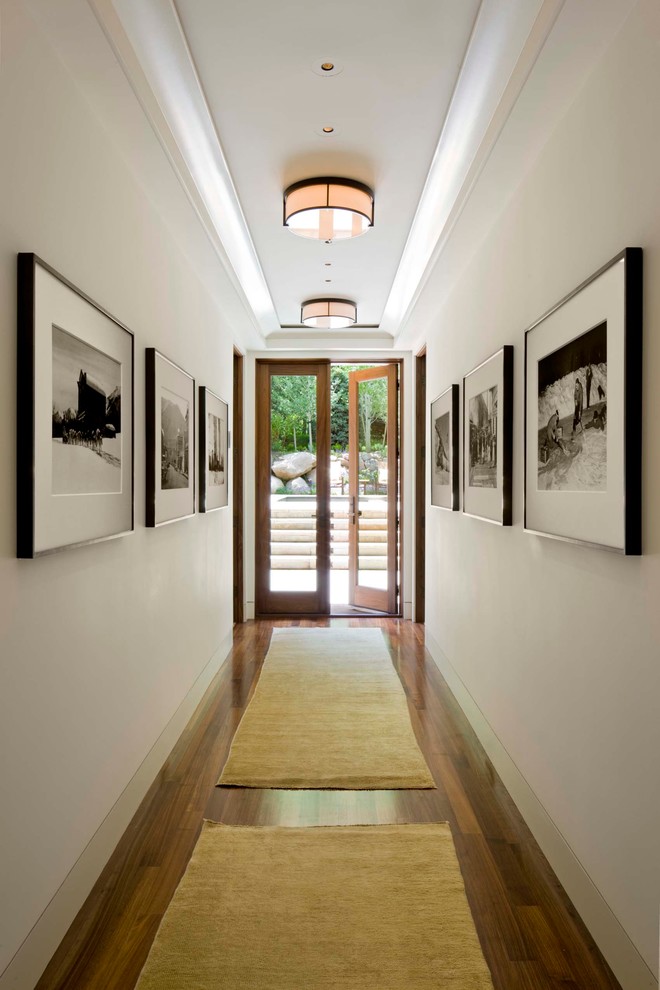 Photo by Forum Phi Architecture | Interiors | Planning
Canvas Art
Modern and chic, canvas art is reflective of the current trend in home décor. It's an easy way to create a focal point for any room without having too much color or texture on the wall.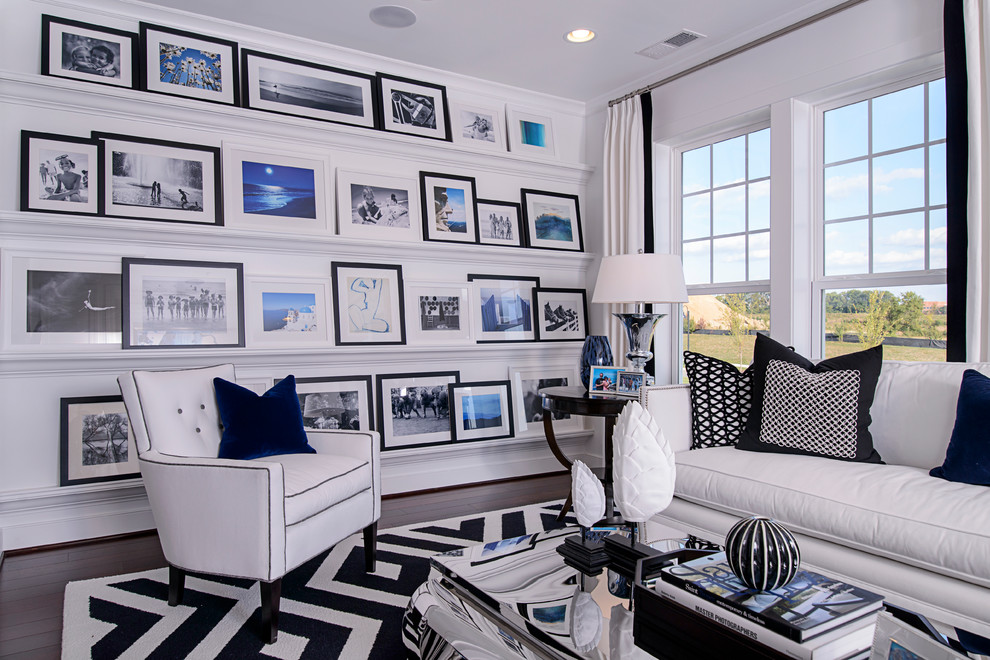 Conclusion
As always, there are many different options when it comes to artistic decoration. You can mix-and-match styles to find what works best for your taste and budget. The best part about decorating with wall art is transforming a dull space into an attractive and inviting place. If you are ready to make your walls pop with color or want something interesting for guests, consider picking up some new pieces of artwork. You can never go wrong with any of these five options.