A small space does not mean that there is no room for decoration. You can have a small home and fulfill the joy of decorating it to your heart's content. Interior designers exist to help you out with such problems, and this is partly the reason why homebuilding is a good career path.
Whether you are trying to decorate your personal space or have enough room in a tiny apartment while also putting inside necessary furniture and other stuff, sometimes it may feel frustrating.
But having a good sense of decorating and assembling the right thing in the right place will help you decorate a small space. I don't want you staggering across the room while all your stuff clogs your feet. That is why I have brought you five design tips for decorating small spaces.
5 Decorating Tips For Small Spaces
Here are your five tips for designing a small space in your apartment.
Leave The Floor Unoccupied
No matter how beautifully you decorate your room, if things are rolling across the floor, it won't help. So it is best to try to leave as much space as you can on the floor. Your goal is to decorate a small space while still having free space to move around.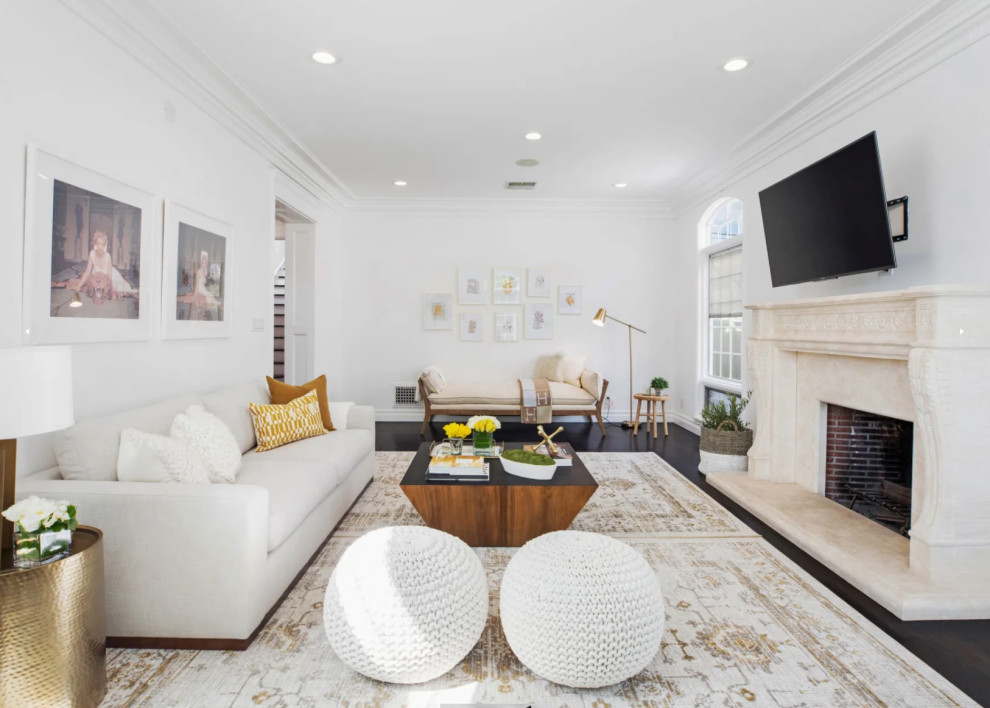 Photo by Lori Dennis, ASID, LEED AP
You can use hanging objects on the wall like shelves and nightstands. Do not keep unnecessary furniture in the room. For lights, you can use sconces and wall lamps instead of using floor lamps.
Keep Foldable Furniture
Furniture with foldable features suits best for the small spaces. Many furniture also provides multipurpose use for decorating a small room. You can use this furniture when you need it and fold it up to make space when free space is needed most.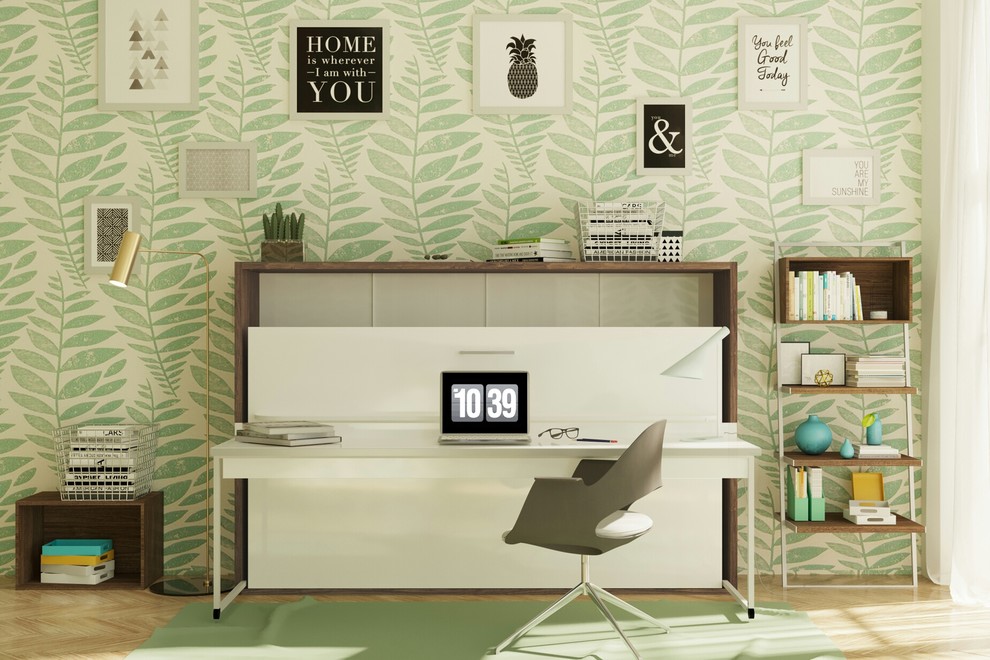 The current trend of small rooms and tiny apartments made this furniture popular. There are abundant amounts of such foldable and multipurpose furniture in the market. Now you can turn your couch into a full-sized bed, fold your dining table or turn the side table into a desk.
Having these types of furniture will help you save money while also securing more free space in your room.
Mirror Dimension
Mirrors are magical if you are magician enough to use them. Mirrors not only bring additional light to your room they also create the illusion of doubling the space. Mirrors reflect the natural and nonnatural light in the room, illuminating the room to make it look even better.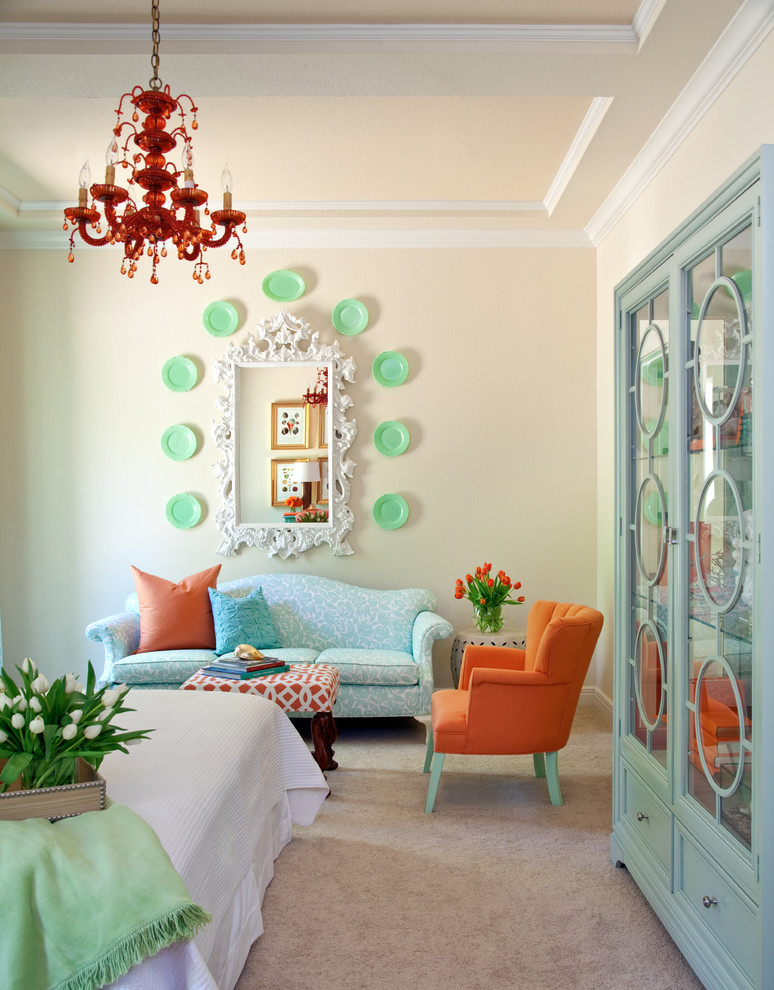 Photo by Tobi Fairley Interior Design
You can add a big mirror to any of the walls of your room, or you can use small fragments of mirrors as a way to decorate the wall while creating the illusion of a bigger space.
Light It Up
Your small room can unfold itself into a beautiful interior with an ample amount of natural and electric light. Open up the windows and let the sunlight wash your tiny space with warmth. You should also add more additional lighting to the room.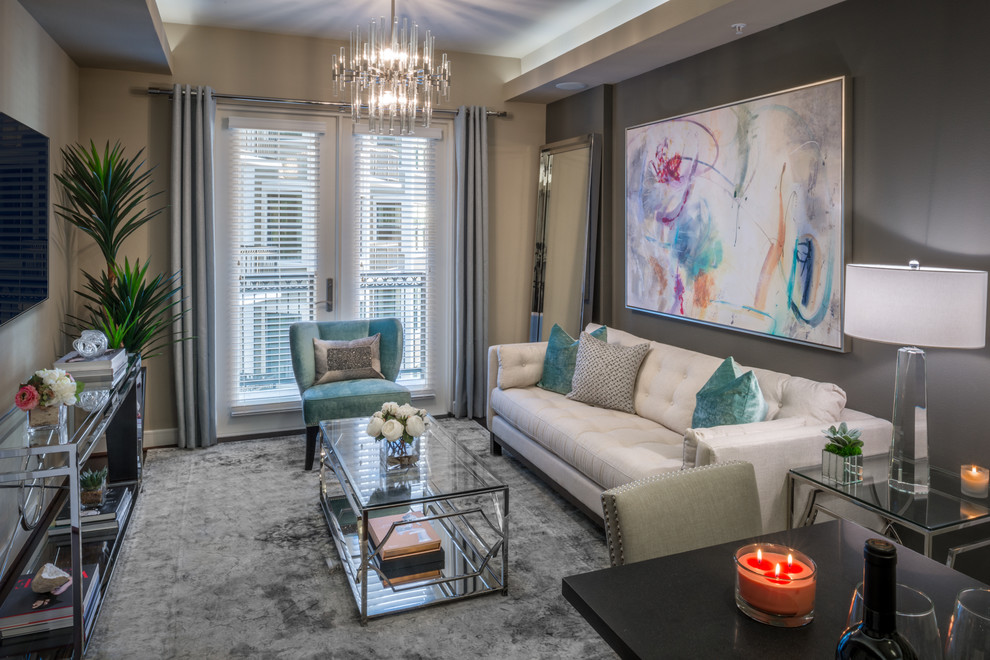 Photo by Mauricio Nava Design, LLC
Small rooms usually do not have enough space for floor lamps or table lamps. Instead, you can choose string lights, pendant lighting, sconces, etc.
Bold Colors
Bold colors go well with relatively smaller spaces. A balanced mix of bold colors, textures, or prints makes the tiny space stand out and more habitable.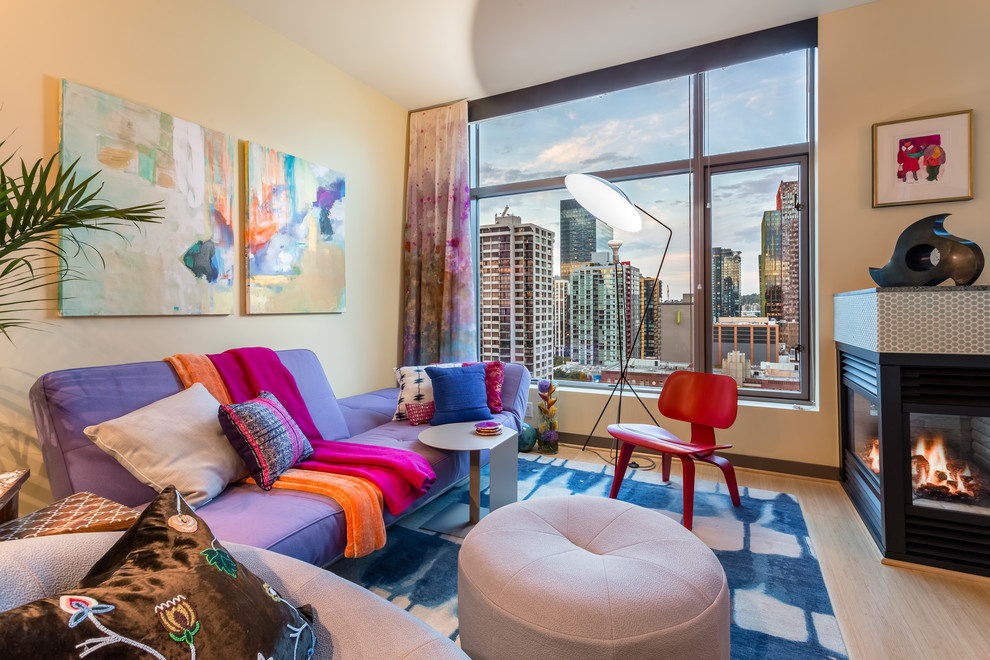 Photo by Miller Interior Design, LLC
Are you allergic to too bold colors? Well, in that case, you can minimize the use of bold colors on the wall with a mix of light colors or stickers, prints, and decorative wall items like photo frames, posters, and paintings.
Adding some bold colors on the walls gets rid of the monotonous feel. It is a really good and considerable option when decorating a small space.
Some Additional Suggestions
You don't have to ditch all the big furniture. You can still use some of them by being a little strategic.
Decorating a small space comes with the freedom of trimming down unnecessary objects; keep only the essentials and leave the rest.
There is some furniture that comes with additional storage options while not occupying additional space. Using these types of furniture will save you lots of space while keeping your stuff tucked inside with a pleasing atmosphere of decorum and cleanness.
You should definitely take advantage of the vertical space. Use tall shelves and vertical wall arts to make the room really stand out. You can also get a little more aristocratic by hanging a cute little chandelier from the ceiling.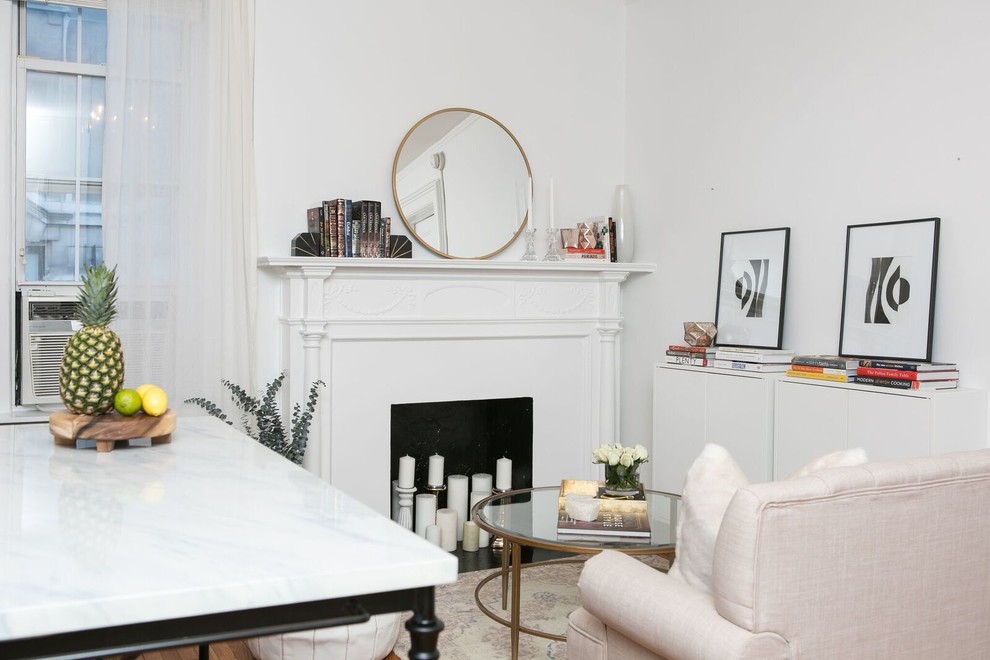 Conclusion
The Interior of small rooms can be really cute if decorated with thoughtfulness and care. Although there is very little space for decorative pieces, many people look for indoor fountain ideas for home or such other items.
Use these tips to get fully decorative with your small space. Was this article helpful? If it was, let me know in the comment.
Author Bio
Mashum Mollah is a tech entrepreneur by profession and passionate blogger by heart. He is on a mission to help small businesses grow online. He shares his journey, insights, and experiences at RSL Online & Online News Buzz, Smart Business Daily & The Daily Notes & Real Wealth Business. If you are an entrepreneur, digital marketing professional, or simply an info-holic, then this blog is for you.