Which room in your house is the most difficult to design or remodel? One can almost hear the answer in the chorus – it's the kitchen. That's spot on! Whether you want to improve some functionality, add new equipment or remodel spaces to boost resale value, renovating the kitchen presents unique challenges. Unless you are an expert interior designer or have hands-on experience in remodeling, stay clear of the job and start looking for a specialist kitchen remodeling company.
When you start looking for the best kitchen remodeling company, the reality will hit you that this is not an easy task. All companies work in their unique ways and offer different approaches to kitchen renovation. So how do you know which one is right for your kitchen remodeling needs?
A kitchen makeover can cost you big money, which is another reason you can't afford to go wrong with your choice of the kitchen remodeling company. A wrong choice will mean loss of money, time, and peace of mind. You should be discerning when it comes to choosing a company to remodel your kitchen.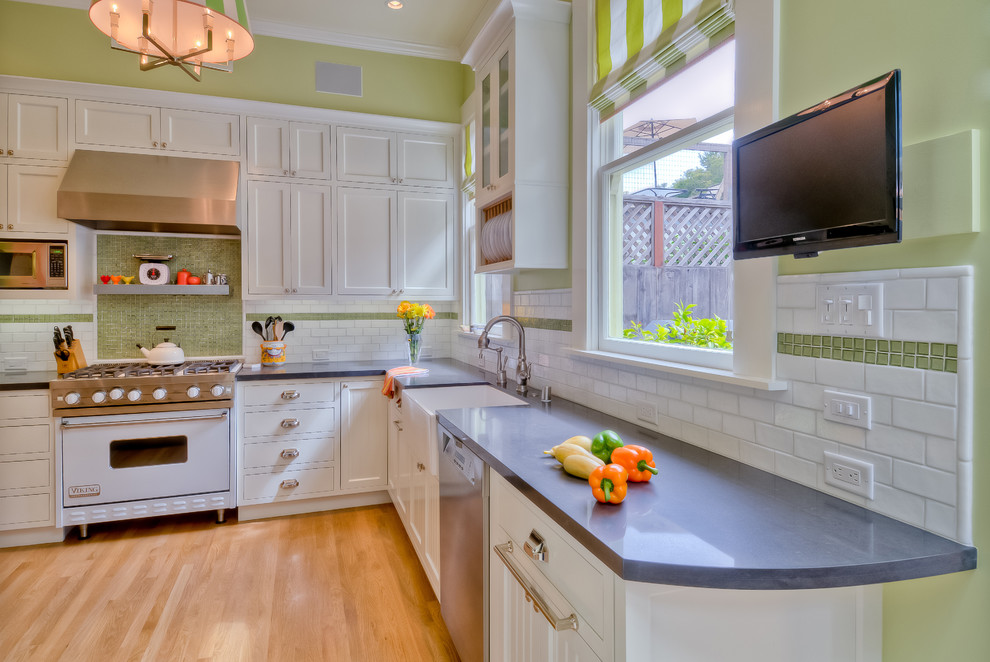 Photo by Mascheroni Construction
These tips will clear the doubts and help you decide on the best kitchen remodeling company for meeting your redesigning goals.
Choose a Kitchen Remodeling Specialist over a General Contractor/Designer
A general contractor handles a variety of remodeling work, and that includes the kitchen too. They may have experience in building and renovating kitchens too. But a kitchen remodeling company has expertise in all things related to kitchen renovation. They can bring their expertise to the remodeling task or take your suggestions and fine-tune it to create a kitchen just as you had envisaged – maybe even better!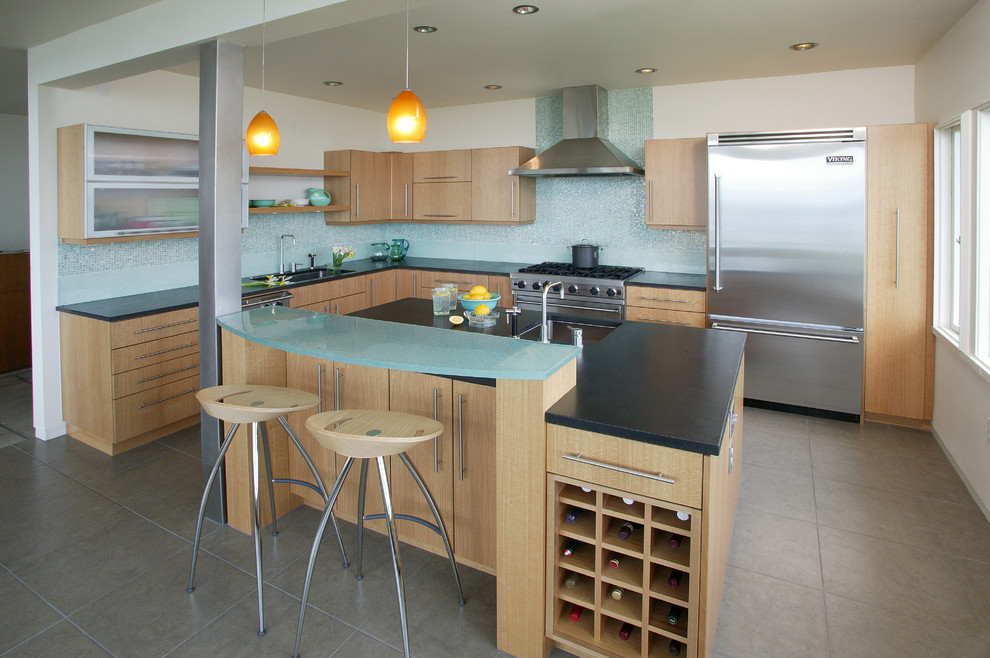 Photo by Signature Design & Cabinetry LLC
Check the Credentials
An essential step in choosing the best kitchen remodeling company is limiting your search to insured and licensed interior designers and contractors. Licenses are given to companies that excel in every test and display their mastery in this domain. They are also tested for their knowledge in emerging kitchen design trends, processes and technologies. When you choose a licensed company to do kitchen interiors, you can be sure of benefiting from their expertise. It will show in their work.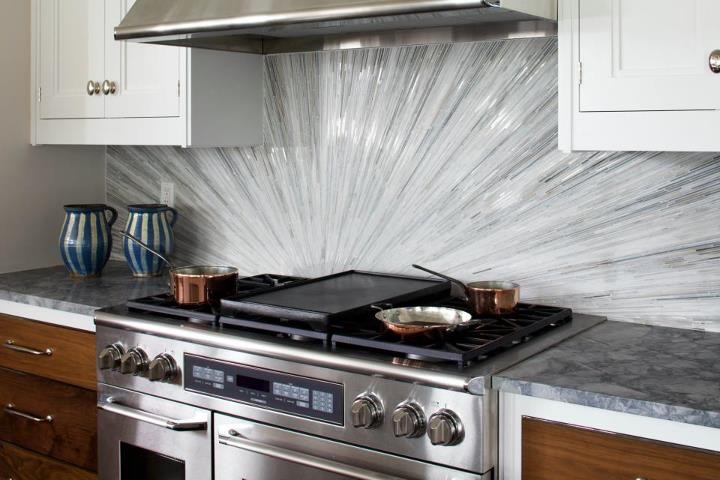 Photo by Architectural Ceramics Inc
Look At Their Portfolio
Most homeowners make the mistake of not looking at the track record of the remodeling contractor. They simply go by their word and their quote, which is not a reliable way of choosing a contractor. Ask for photos, videos, testimonials, and other reliable evidence of the remodeling projects they have done. It will give you a clear idea of what they are capable of. Genuine companies include these images as a part of the quote, and you don't even have to ask for them. They include a link to their body of work so that you can browse and look at the quality and creativity aspects in detail. Videos can help you judge their expertise better. Ask for them if they have not provided videos of their work the quote.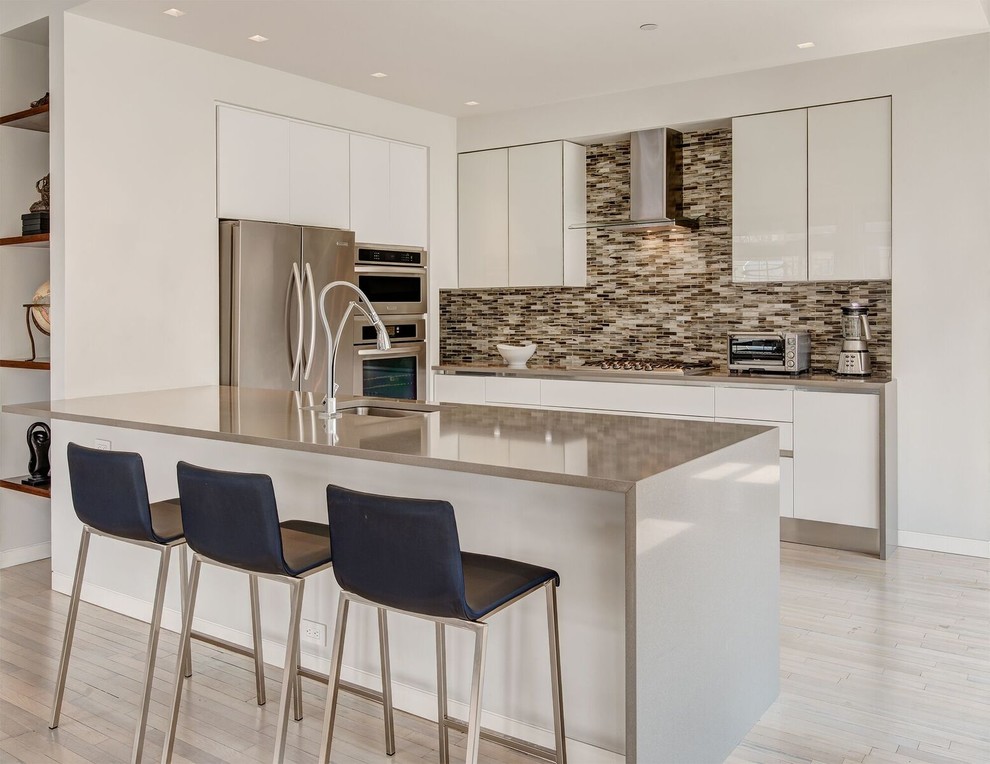 Photo by Michael Zenreich Architects
Ask For Detailed Quotes from Multiple Companies
Once you have done the initial screening, ask for bids from others (at least three) so that you can get a reasonably accurate picture of the budget. Please provide all of them with the exact specifications of design, material, working hours, and timeline. This will ensure you get a quote based on the same parameters. It will allow you to make apples to apple comparison and shortlist the best ones.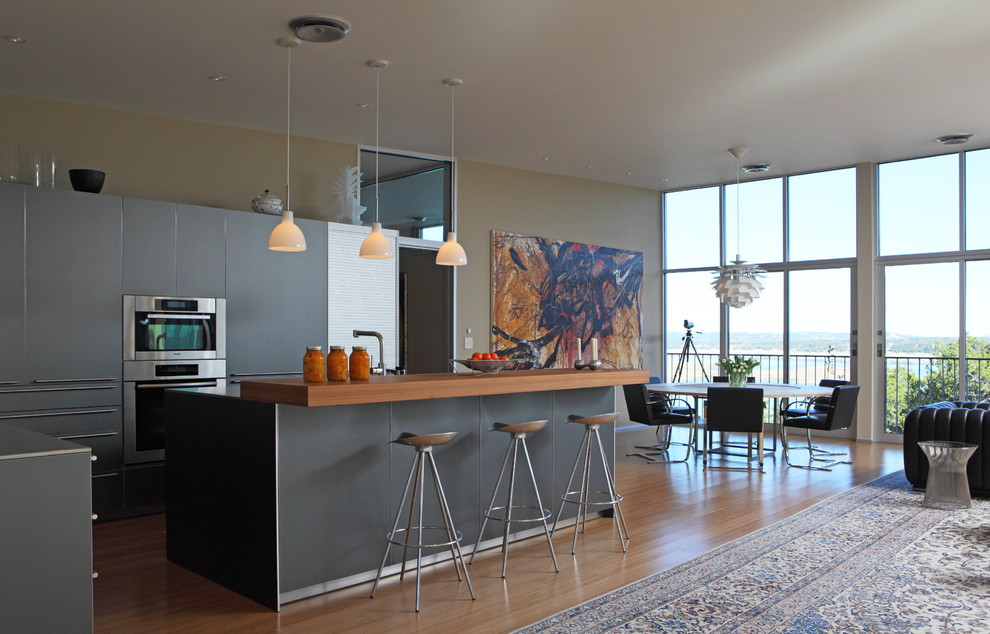 Photo by Webber + Studio, Architects
Review the Quote
You can easily make out if the quote is from a company experienced in kitchen remodeling and designing or a novice contractor just starting. Experience counts, and that's why choosing a kitchen remodeling company that has done several such projects will ease your difficulty when your project rolls out. An experienced company will provide a detailed break-up of the scope of work, the site plan, schedule of tasks, timeline for every stage, pricing, and payment plan. They will also make sure that there are clauses related to changes in plan and warranty for materials and quality.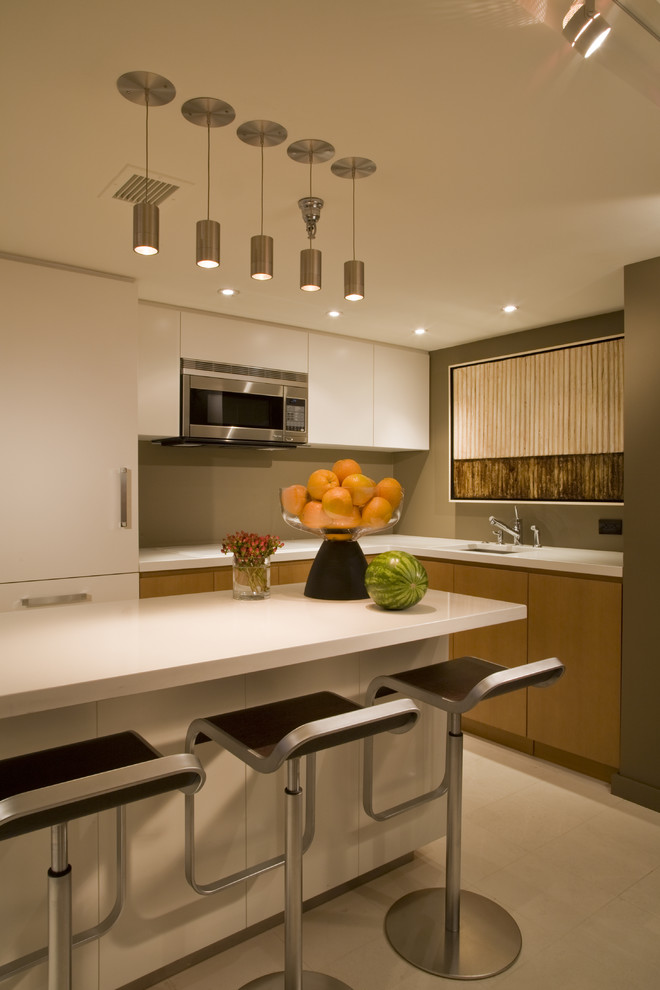 Photo by Ernesto Santalla PLLC
That covers all the steps you must take while looking for and hiring a kitchen remodeling company. After discussing everything threadbare with the company, make sure you draw up a contract stating the terms and conditions. This will protect you from delays and financial losses if things do not turn out the way you envisaged.