The kitchen is often the heart of the home. Food is a big part of any family's life and many memories are made as you blow out birthday candles, prepare romantic dinners, or clean up messes after the kids surprise Mom or Dad with breakfast. Whether you want to build a new kitchen from scratch or upgrade the one you've always had, these kitchen design trends are some of the best for 2021.
White Kitchens
White brightens up any space, and it's also a calming color. In a room that can get busy and crowded, white can ease the chaos. White kitchens also allow you to add your own layers of color and texture and really make the kitchen your own. As if that isn't all enough reason to go with a white kitchen, it's also a color that appeals to buyers if you ever decide to sell your home.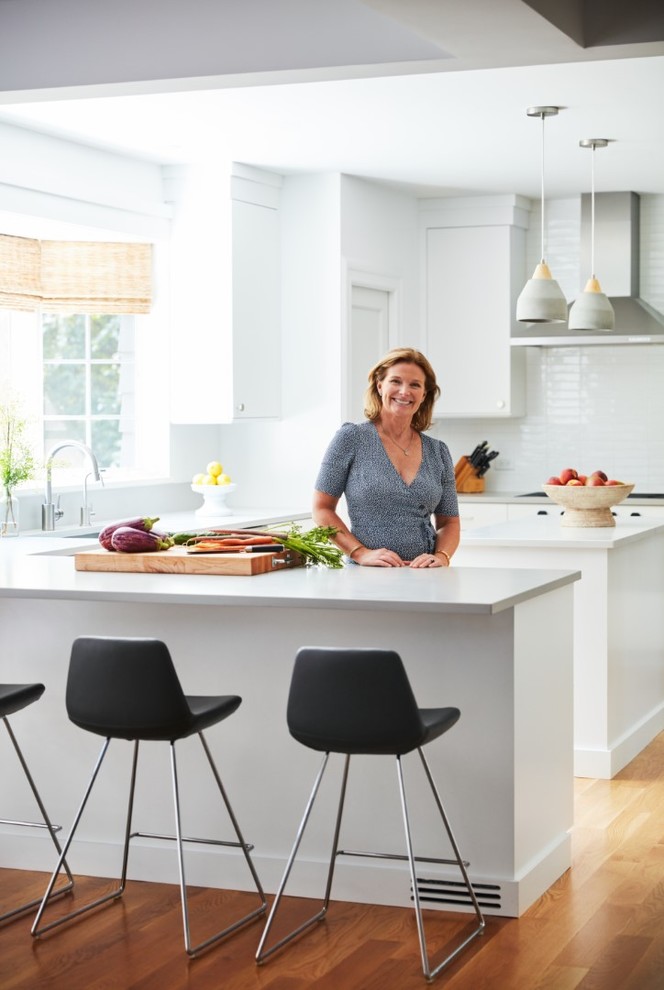 Photo by JWH Design and Cabinetry LLC
Concealed Kitchens
We're not talking about hiding your kitchen away behind closed doors here. When you have a concealed kitchen, you actually have a very open floor plan. However, the kitchen is minimalist and blends in with the living space. Concealed kitchens have hidden cabinets and may even have fingerprint sensors that allow those hidden cabinets open and close easily and silently. Decorative touches and a cooking space that's practically invisible make a concealed kitchen fully functional yet beautiful as well.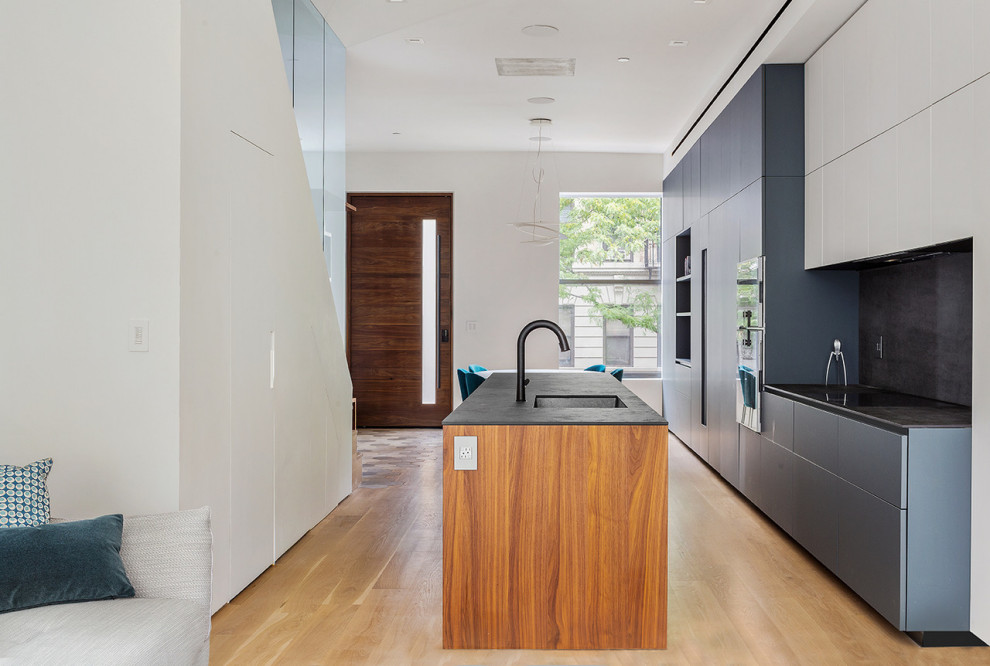 Photo by kimberly peck architect
Double Islands
Kitchen islands have become standard over the last few decades. But now, you can upgrade yours to double islands. In an open floor plan with a lot of floorspace, double islands give you ample workspace while also providing a gathering spot to sit and enjoy drinks, meals, and laughter with family and friends. This is an excellent upgrade when you're doing some kitchen remodeling. The double islands can change the whole space just by how they're placed.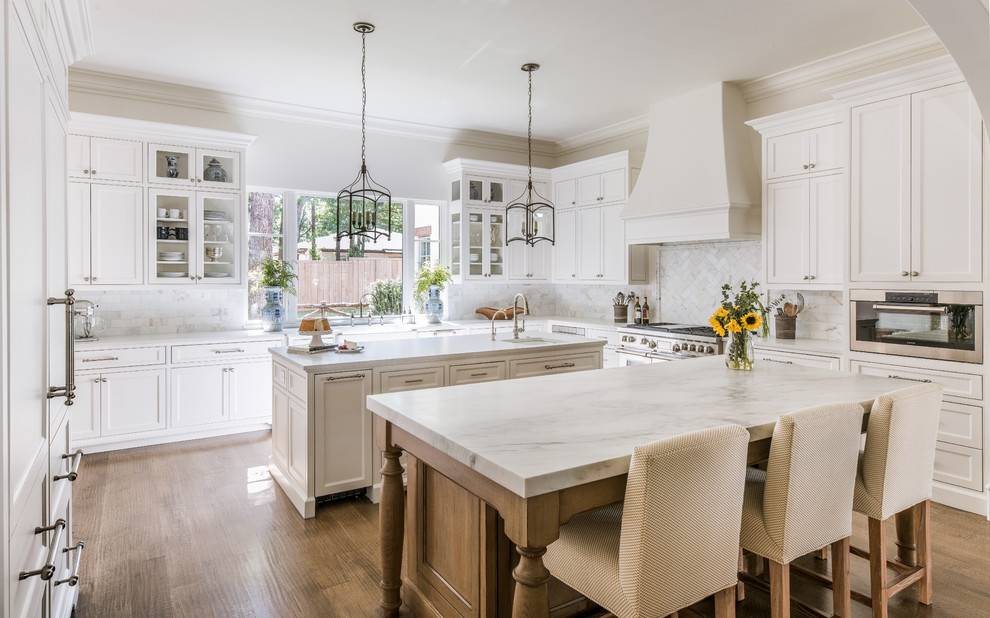 Floating Shelves
Floating shelves offer the perfect blend of function and decoration. Placed strategically and used well, you can show off your most attractive kitchen aids, add touches like plants or pottery, or display your favorite cookbooks for everyone to see. Floating shelves add a touch of fun to a space that's often used purely for its main function: cooking.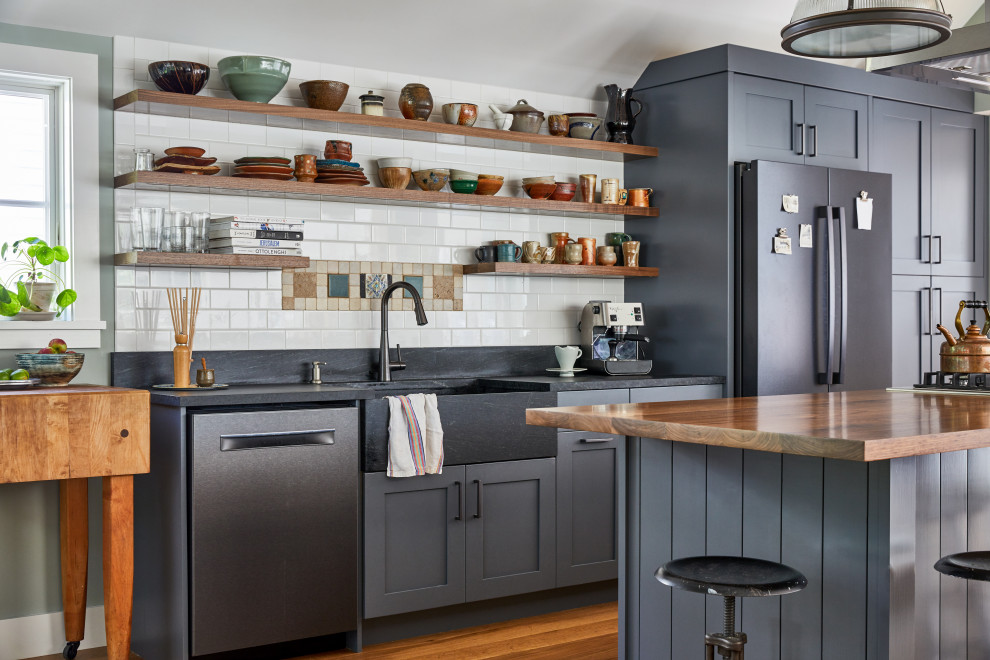 Photo by balance design studio
Updating your kitchen can make a huge difference in the feel and look of not just the kitchen but the entire home. The investment you make in creating a kitchen that is both functional and stylish will be paid back many times over as you gather family and friends in the space for delicious meals, game nights, and more.