A backyard patio is the perfect place for entertaining or just relaxing after a long day during the summer. If you want to create a patio for your backyard, consider some unique design ideas to make it stand out. This article will suggest some designs for your own patio.
Modern With Simple Flair
A modern patio has a clean and simple feel. This style of patio will include minimal and modern style furniture. If you are someone who likes the minimalist style, this will be perfect for you. You can add a simple, solid colored outdoor rug and some simple hanging baskets to keep it decorative, yet minimal.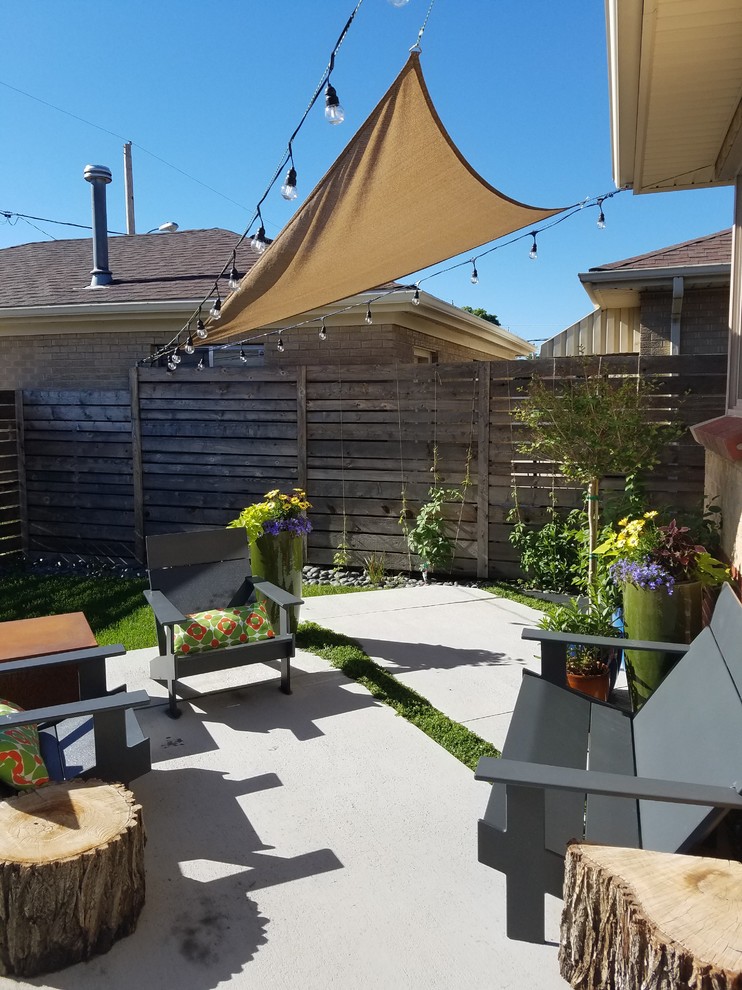 Photo by Bloom Concrete & Landscape Design
Cozy Garden Oasis
If you want your patio to be a place to relax and rest after a long week, then you will want to consider transforming it into a cozy garden oasis. Add plenty of plants in large pots on your patio as well as hanging from a cover. You can also add a water fountain for a spa-like feel. Make sure the furniture you choose is comfortable and adequate for lounging around.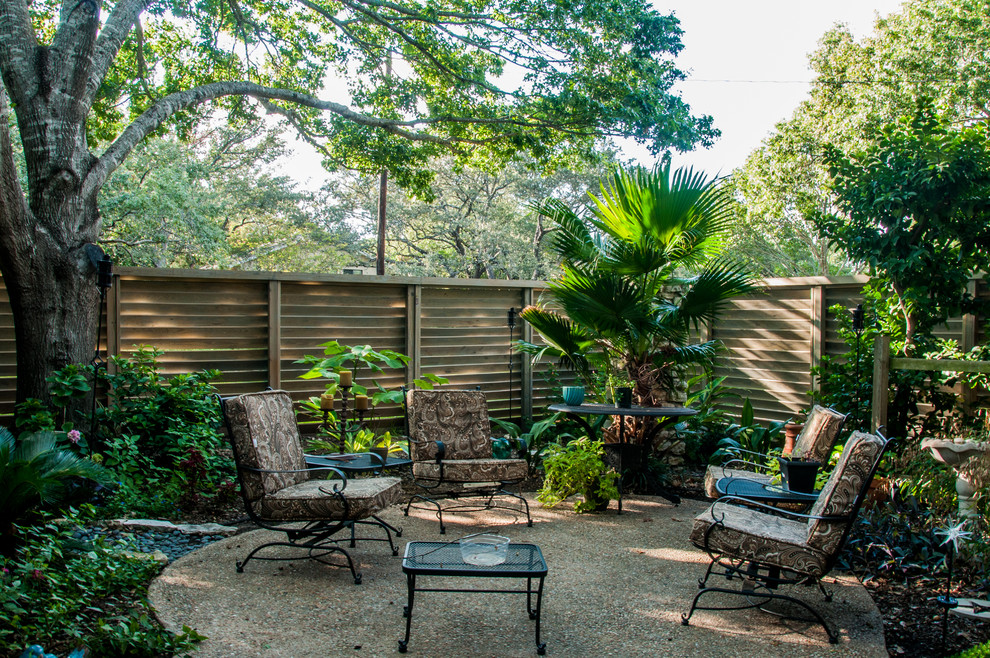 Photo by Original Bruce Designs
Granite-Like Sleekness
If you like high-class designs, add some granite or other natural stone in your patio. You can use natural stone pavers for sleekness. You can add furniture that is made from wicker or natural wood as well. This will add a feeling of luxury to your backyard if you want to feel like you're at a resort. Contact a company, like Outdoor Equity Construction LLC, to help you with paving your new patio.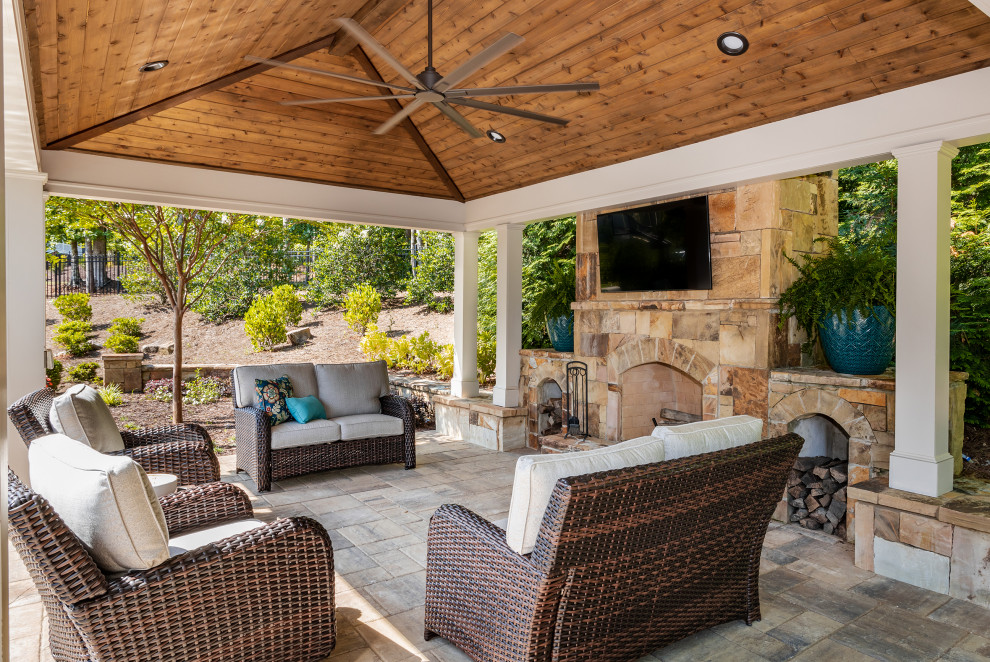 Photo by Boyce Design and Contracting
A Space for Entertainment
If you love throwing barbecues and parties during the summer, you'll want to design your patio accordingly. Make sure you include plenty of seating. You'll want to consider a large enough space to include a large table for dining. Make sure your patio has some shading or a cover if you plan on having guests over. You want everyone to be as comfortable as possible on hot summer evenings. Add a designated space for grilling and preparing/serving food outside too.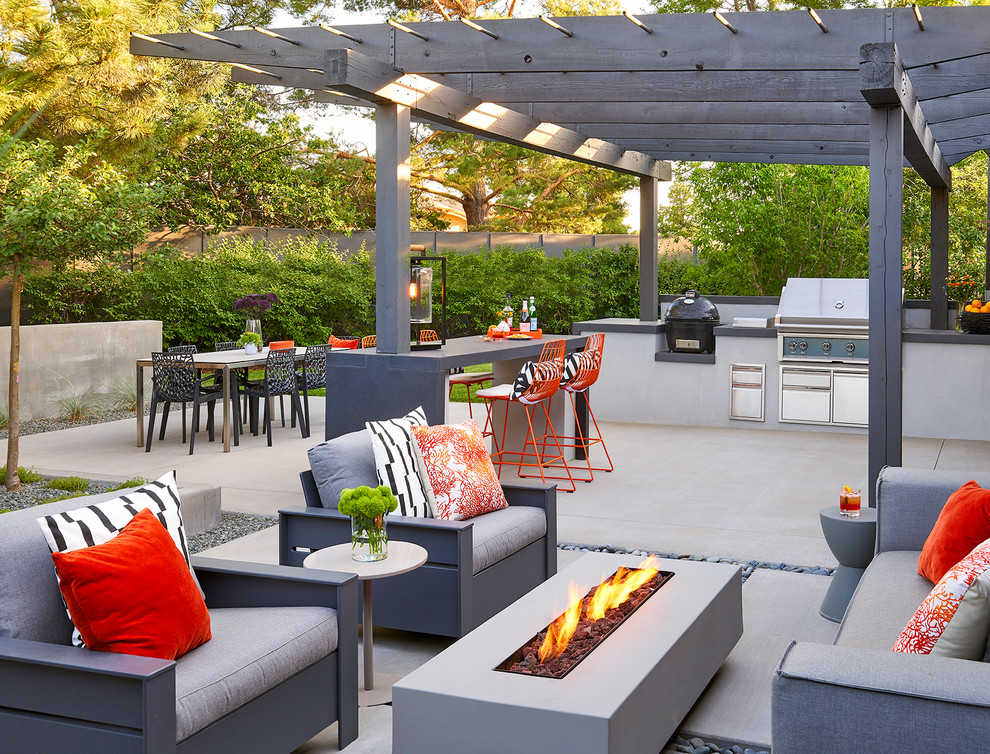 Don't skimp when it comes to designing your new patio. You want your outdoor living space to feel like an extension of your indoor decor. Make the most out of your backyard by creating a space you'll love and want to spend plenty of time enjoying.