A beautiful deck adds a lot to your home's comfort and curb appeal. There are several ways to fix up your deck so that it's both attractive and safe. Some of the following suggestions are fast and affordable, while others are more expensive.
Decorate With Plants
Potted plants and flower boxes quickly add beauty to any deck. You can also change the flowers and move them around for a fresh look every season. You can also plant a potted vegetable and herb garden on your deck.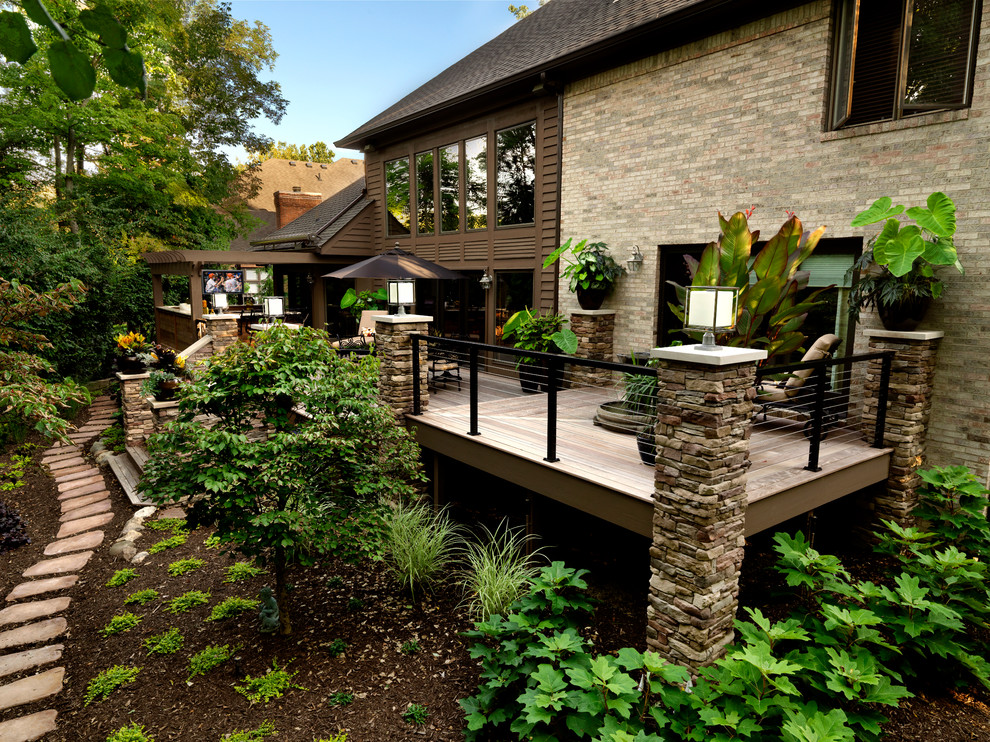 Photo by Albrecht Wood Interiors
In a similar vein, small, portable fountains can add a lot of style. You may even be able to build a small, lightweight water garden, complete with goldfish. Bringing nature onto your deck is both refreshing and beautiful.
Outdoor Furniture
A deck can easily become an outdoor living space with the right outdoor furniture. Choosing durable and colorful patio furniture can quickly dress up any deck. Be sure to coordinate your new patio furniture to compliment the exterior colors and style of your home.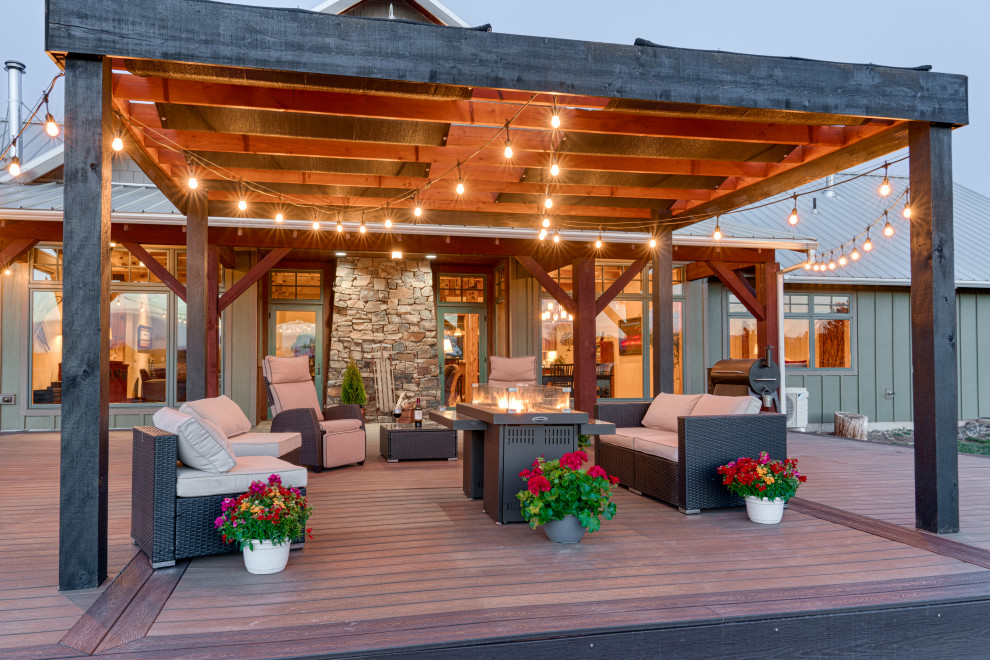 Aluminum Deck Railing Kits
Adding powder-coated aluminum deck railing not only beautifies your deck but also adds safety and value to your home. You can find aluminum deck railing kits in several basic colors, including black, white, bronze, and tan.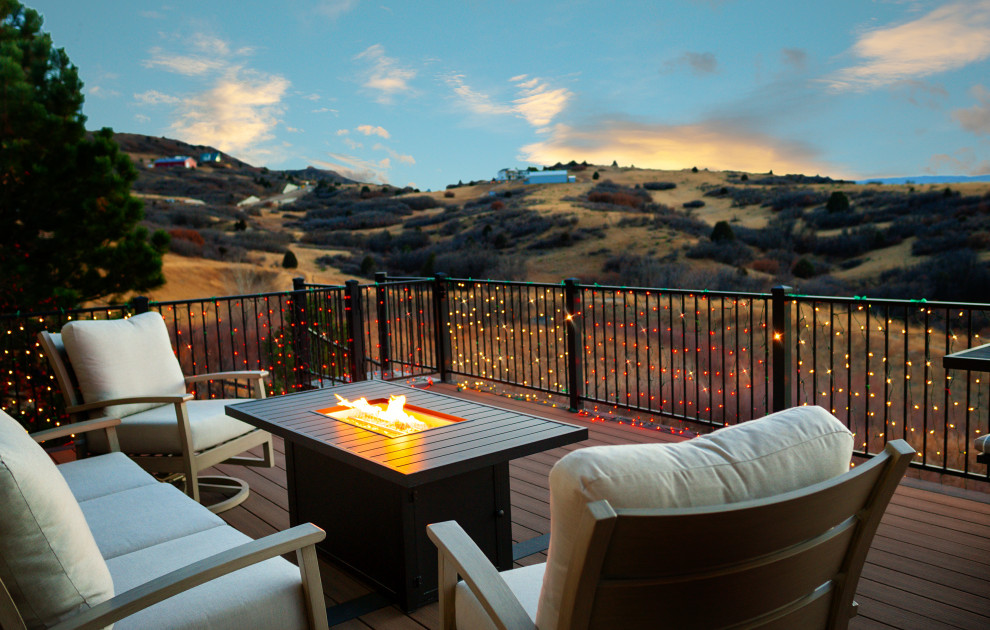 If you're handy, you can install an aluminum deck railing yourself with a few basic hand tools. Likewise, a handyman can probably install the kit for you within a day. Some aluminum deck railing kits even come with a 25-year warranty. If you want to add safety and increase the value of your home, you can't go wrong with aluminum deck railing.
Add a Pergola or Shade Sails
Roofing your deck is a big project, but can be worth it if you need shade. A pergola is much easier than a patio roof since it simply consists of open beams. If you have basic carpentry skills, you can likely add a pergola yourself. But, be sure to use redwood or cedar, since it's rot and insect resistant. You can also find metal pergola kits that will fit your deck.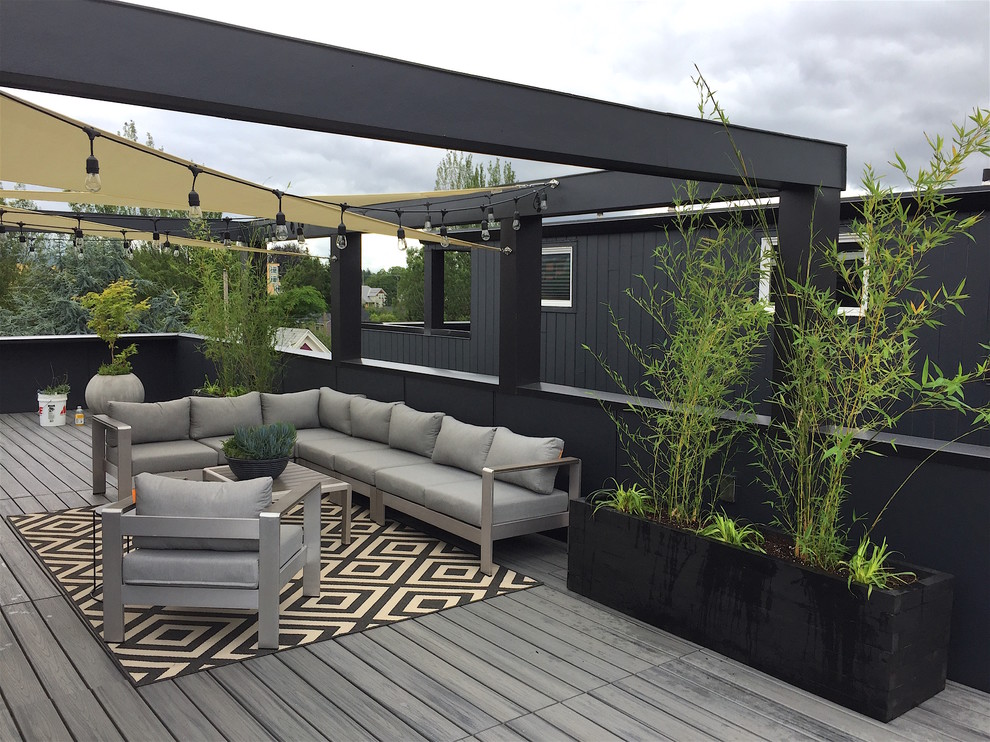 You can also stretch shade sails across your deck for added shade. Shade sails come in many different colors, as well as triangular, square, and rectangular shapes. Mixing colors and shapes can give your deck both shade and a distinctive look on a budget.
Beautifying your deck and the exterior of your home is both easy and affordable. It can be as simple as a few potted plants, or as extensive as adding an aluminum railing kit.
Author Bio
Anita is a freelance writer from Denver, CO. She studied at Colorado State University, and now writes articles about health, business, family and finance. A mother of two, she enjoys traveling with her family whenever she isn't writing. You can follow her on Twitter @anitaginsburg.