Architects from all over the world believe that the COVID-19 epidemic will alter our living spaces, as well as what "shelter" really means in the so-called new normal.
To millennials, flexible open-concept layouts like that of living in a condo are preferred. If a formal dining room or third bedroom may have been vital to their predecessors, the younger ones are repurposing the same areas as art studios, workplaces (after all, we are in the work-from-home, digital nomad age), and even exclusive sub-letting spaces.
This trend reflects the younger generation's general preference for function over form, valuing utility and space optimization over curb appeal or what the neighbors or other people think.
Designing the layout—or in more technical terms, the floor plan—is one of the initial phases in constructing a new home. The floor plan may portray certain rooms or the complete house, and it is often the result of numerous hours of research and conversation with a reputable architect.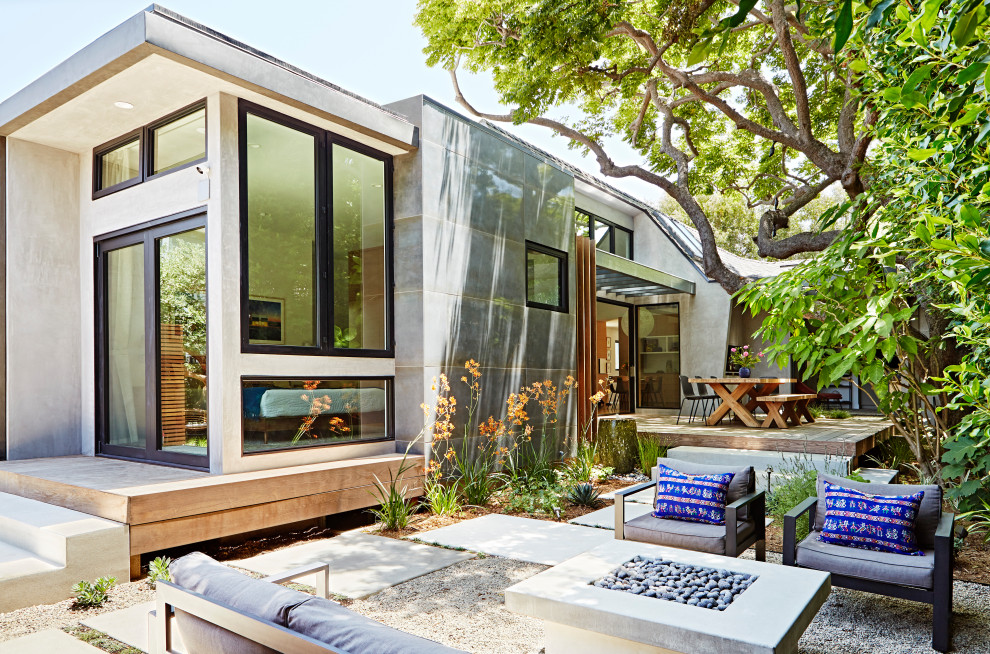 Photo by architects AddisonSchierbeek
In addition, it defines room proportions, furniture layouts, accessibility features (if any), maximum functionality, safety for pets, and more. According to a study, real estate agents believe floor plans to be essential components of their marketing strategy.
Strategizing and Budgeting for your Outdoor Space Design
Creating an elegant outdoor space may be daunting and demanding, even for the savviest of house decorators. For the most part, it is an indeterminate environment without walls or firm limits, and the design must effectively come to terms with the elements (not to mention birds and bugs)—there's just a lot to take into account.
Be that as it may, transforming your outdoor area to be as attractive, comfortable, and welcoming as your living room does not have to be expensive or complicated. By being strategic and inventive, your indoor living room and outdoor living room will be seamlessly integrated in no time.
Concentrating on the most crucial aspects you care about is beneficial when budgeting for your outdoor space. You must figure out and focus on your non-negotiables to find where to splurge and where to save.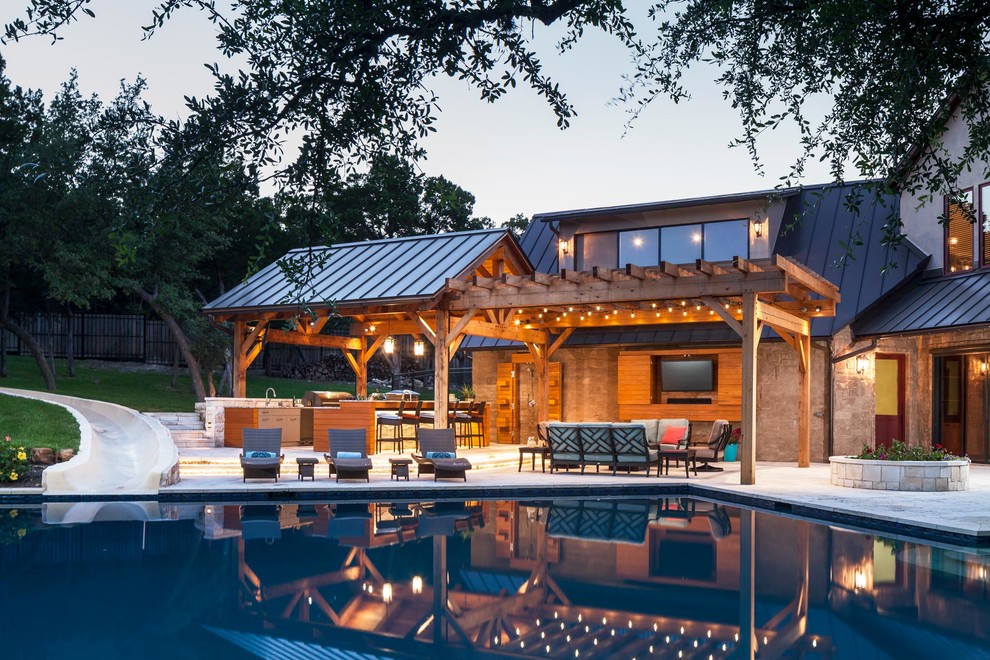 As per interior designer Diana Apgar, the secret to designing a successful outdoor space is "to regard it the same way you would any other part of your home." That entails thinking about your requirements and preferences for the space, drawing out a floor plan, and selecting a color palette and style that suits the adjacent areas: the exterior of a property and its premises.
In addition, remember that it is common to get carried away and spend a lot more money than you needed or intended when it comes to accessorizing and adorning any part of your home.
According to the Vevano Home Team Designers, there are two main options for staying on budget in terms of planning for your outdoor space. First, make a significant investment in one major feature piece, and second, proceed with minor items or elements that contribute to a cohesive aesthetic.
10 Ways to Transform your Outdoor Area into Living Space
To add value to your property and impress both your loved ones and neighbors alike, read on to learn how to revamp your outdoor area into a living space that allows for bonding and entertainment.
1. Consider the climate
Since your outdoor living space will be exposed to the elements, consider the circumstances your outdoor furniture will be subjected to with the changing of seasons. Fortunately, most statement furniture pieces and accessories are already built to withstand the test of time, and you won't run out of options in the market.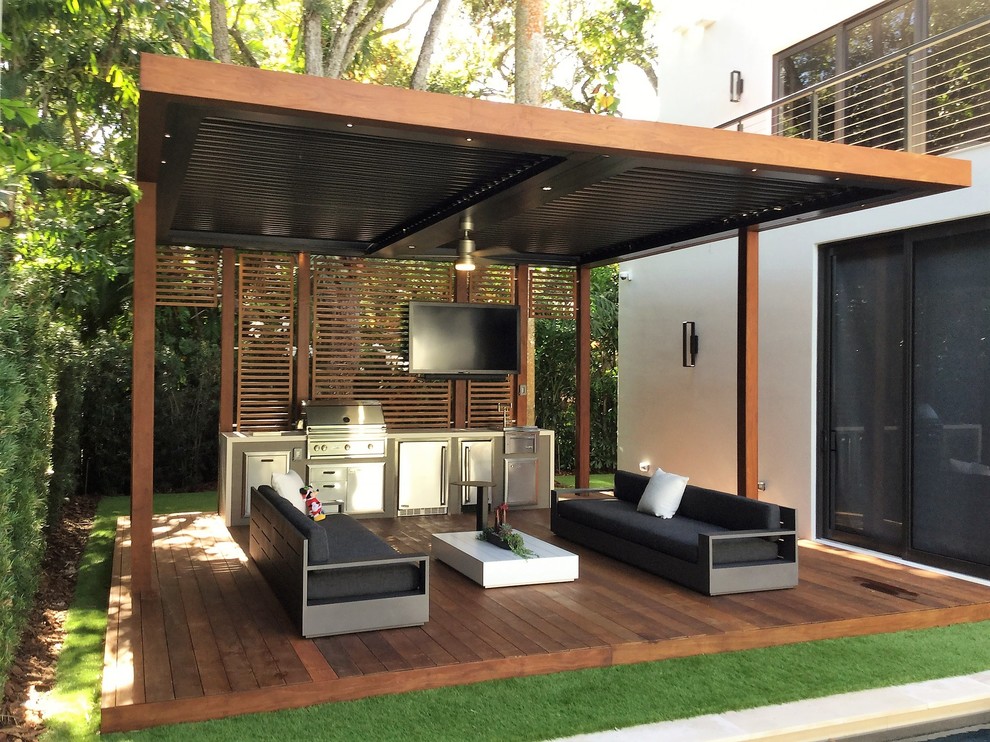 Just keep in mind that some materials may be more suited to your area's weather conditions than others. See to it that you survey your vicinity and select a material suited to your location's climate.
2. Incorporate a cover
Designing a covered outdoor living area is the way to go if you're after creating a relaxing zone where you can be sheltered from the sun's rays or the occasional downpour.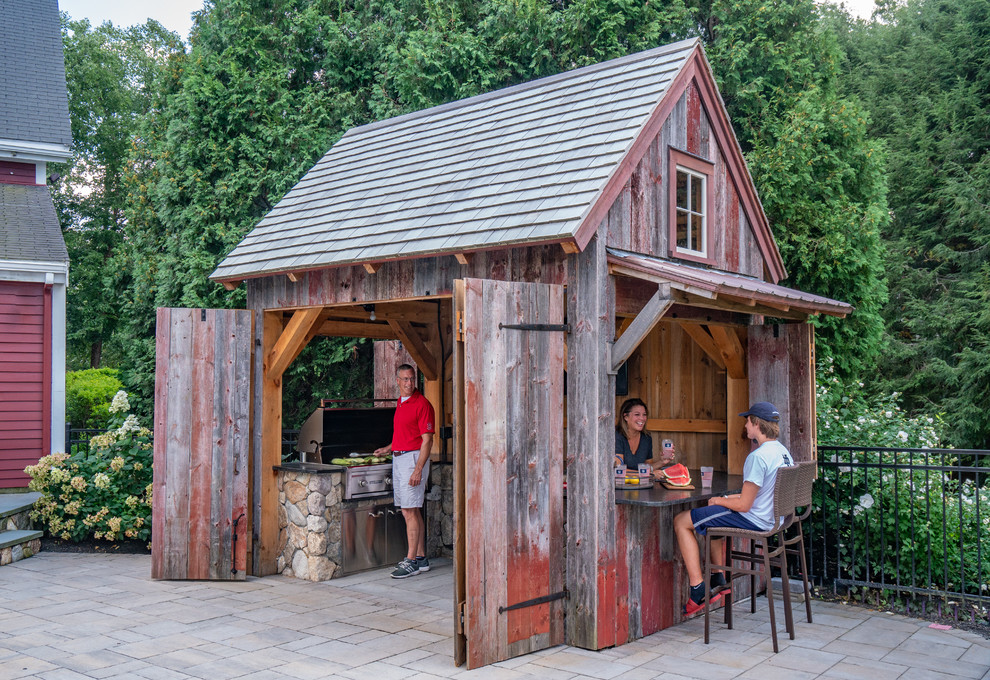 Photo by Cummings Architecture + Interiors
You could also install your own pergola (as DIY store alternatives are the most cost-effective) or plant some fast-growing climbers like clematis or wisteria strung. This way, you can just relax on a padded sun lounger with extra comfort and quality.
3. Choose your furniture
Opt for elegant and robust garden chairs to create the ideal outdoor living patio space. Choose stylish outdoor living furnishings that are not too bulky and would suit your home's living room. Place an outdoor rug and gather the furniture around it—including a side table—and you've got yourself a wonderful, social living room setup, only outside.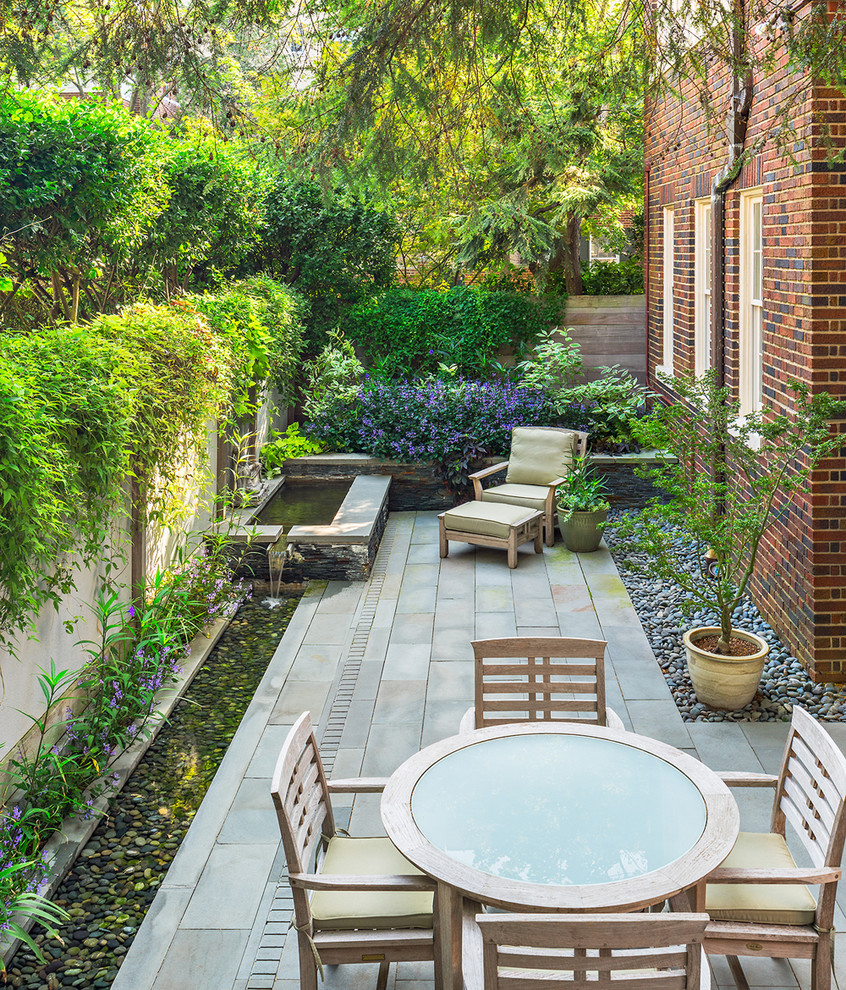 Photo by JHLA | Jennifer Horn Landscape Architecture
4. Set up lighting for ambiance
Lighting is king when it comes to creating a cozy atmosphere. Outdoor lighting plays functional and aesthetic roles in your space, helping to create a warm and inviting atmosphere. Don't be like those homeowners who overlook lighting until it's too late—you would not want to host a dimly lit outdoor dinner to realize how vital lighting is!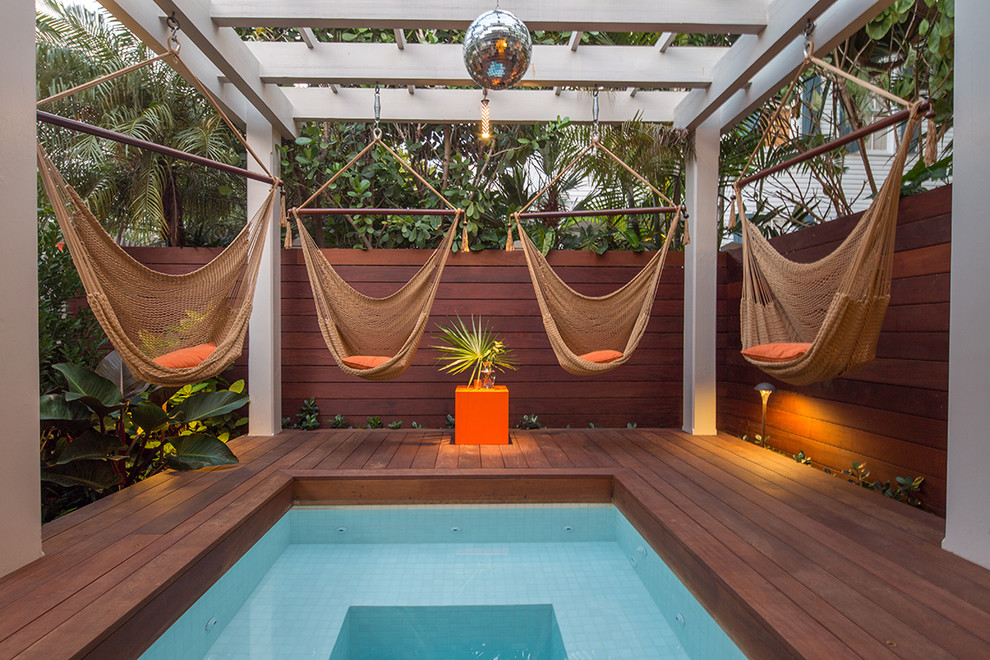 Photo by Craig Reynolds Landscape Architecture
As much as layered outdoor lighting creates a warm and welcoming environment, insufficient illumination can have the opposite effect. Although pillows and comfortable seats add to the ambiance of your patio or yard, it is the lighting that will truly elevate it.
5. Experiment with levels and seating
Having a variety of chairs and levels in a shaded garden area is immensely important. Shelving with more plants and decor will draw the eye up, making the space feel more expansive and luxurious while adding more intrigue, character, and places to sit.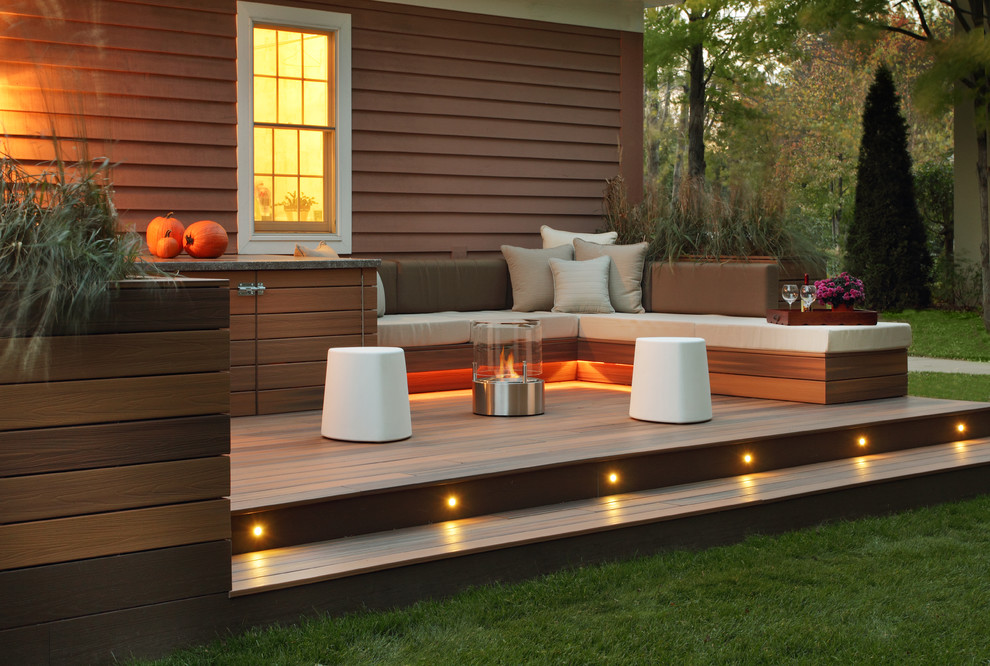 Photo by Welcome Home Design Group
Choose shower-resistant textiles or store them in a garden storage bench if your outdoor living space is not covered. Cushions, padded chairs, and outdoor rugs can be mixed and matched. Of course, accessorize with plenty of plants and vases.
6. Select streamlined flooring
Smoothly transition from inside your home to the outdoors by laying the same or closely similar type of flooring. This will make walking out into the sunshine uncomplicated without the need for outdoor footwear.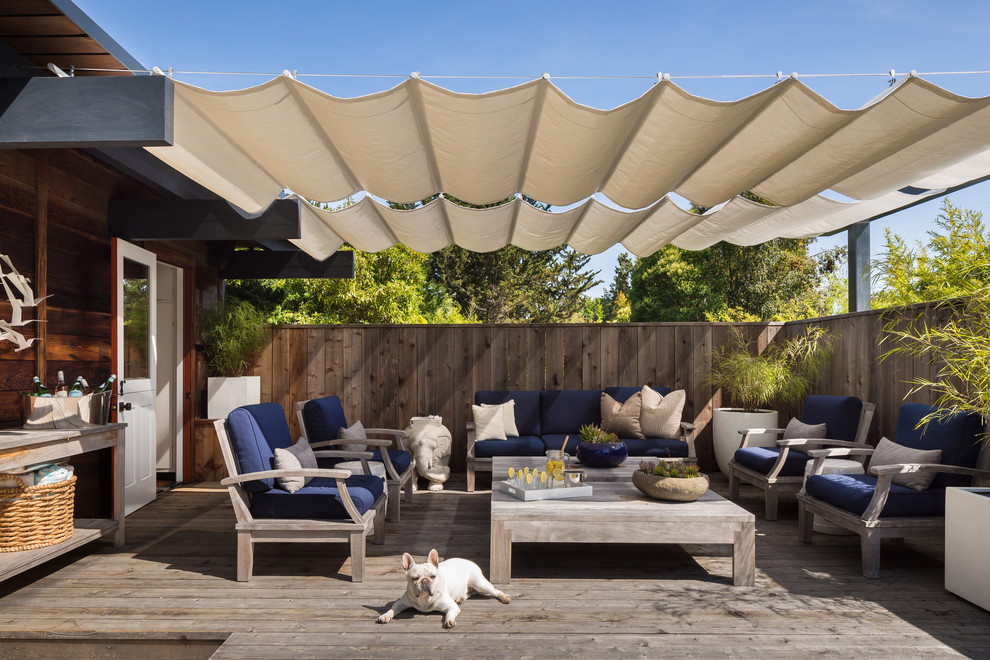 Floor tiles are the finest choice because they can resist temperature changes and are easy to clean. Another option for indoor-outdoor flooring is artificial grass, which eliminates the need for mowing and enables you to experience the outdoorsy feel of greenery underfoot.
7. Keep an outdoor kitchen
Considered the epitome of entertainment in any backyard is an outdoor kitchen. All it takes is the most cost-efficient BBQ tools and set to get started if you are on a budget. While you're at it, you might as well set up prep and food or equipment storage zones to make outdoor cooking more enjoyable and easier.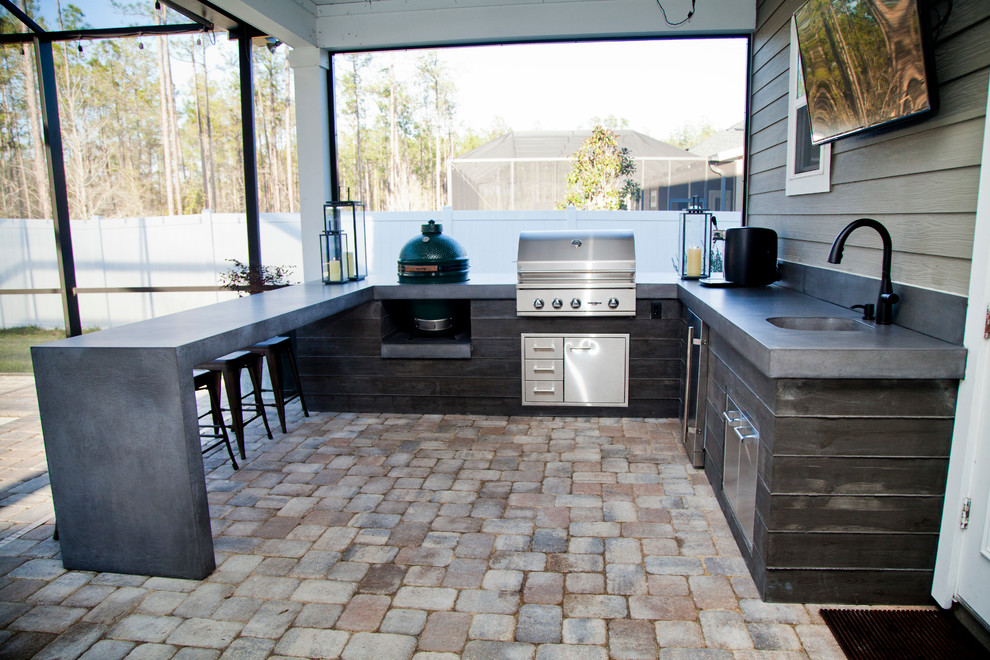 On the more extravagant end, you will definitely love having a built-in outdoor kitchen or grill that will allow you to enjoy cooking outside and entertaining guests without having to switch between interior and exterior hosting.
8. Go for gorgeous greenery
A few strategically placed potted plants combined with a garden bed of curated flowers offer beauty and romance. There are a plethora of plants that look serene and soothing in the outdoors. Choose easy-care plants in and around your outdoor living space for a low-maintenance area.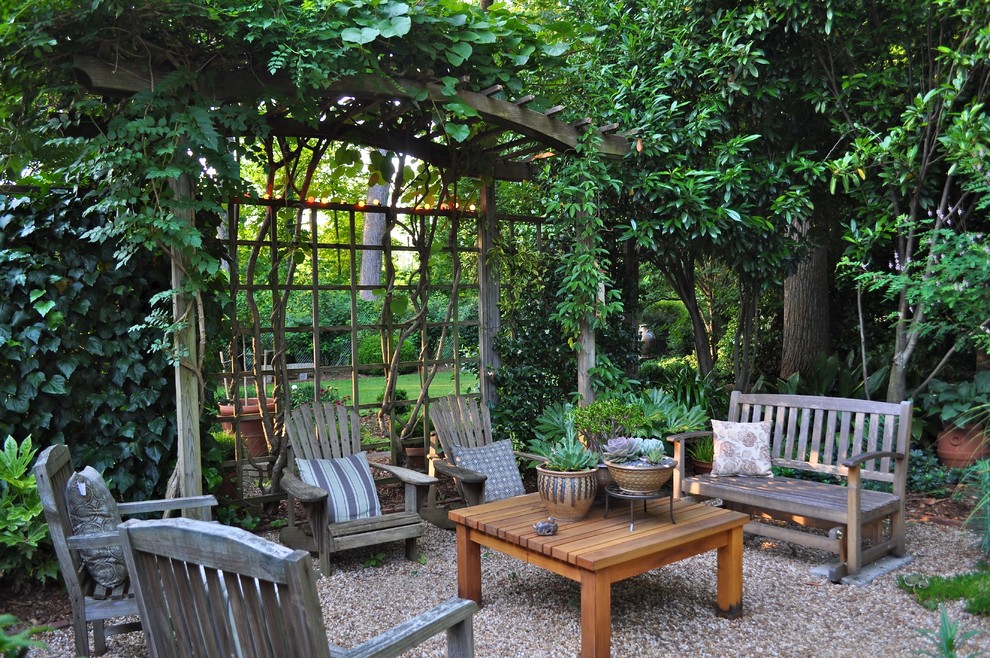 Photo by User
Plants are essential for every outdoor space, but if you want them to serve as the focal point, you will need to do more than just plant a few tomato seedlings. Also, note that while plants that attract bees and other pollinators are beneficial in the yard, you may not want them in the center of your outdoor dining area.
9. Water features are worth their cost
Consider adding a water feature to evoke a refreshing and relaxing vibe. Even a trickle of water can impact, so it does not have to be an elaborate fountain or waterfall. The mere sight and sound of running water have been proven to help people decompress and even lower blood pressure.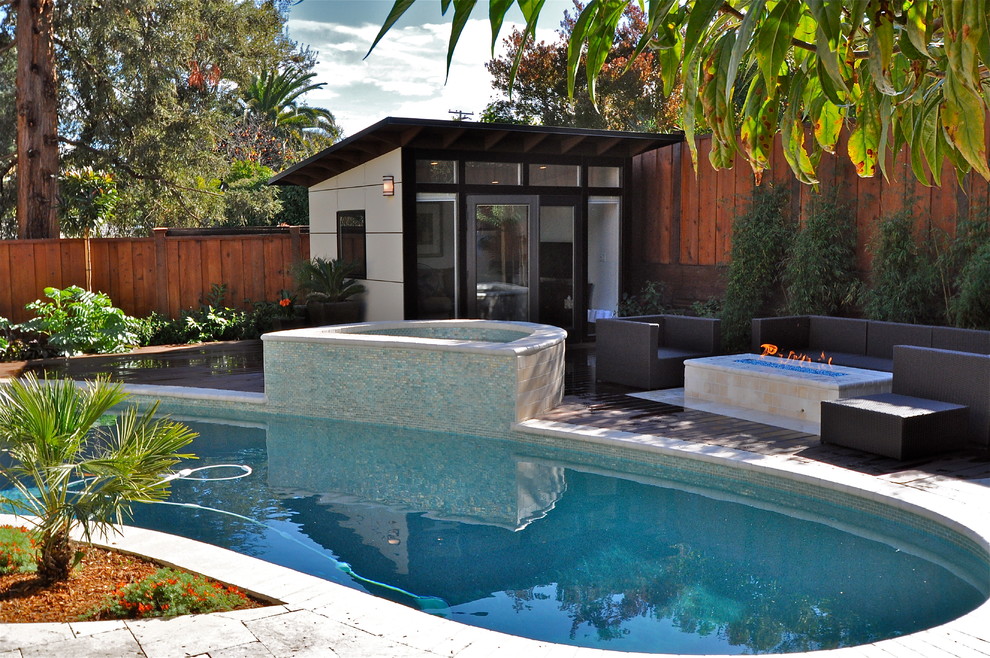 Photo by Studio Shed – Live Large. Build Small.
If you happen to live near a natural supply of water, such as a lake, the ocean, or a babbling stream, consider creating an outdoor living area that utilizes what nature has to offer.
10. Warm up with a fire pit or fireplace
There's nothing like having a fireplace or a fire pit when it comes to cultivating a comfortable atmosphere in your outdoor living area. A little warmth will ensure that your outside space is accessible throughout the year.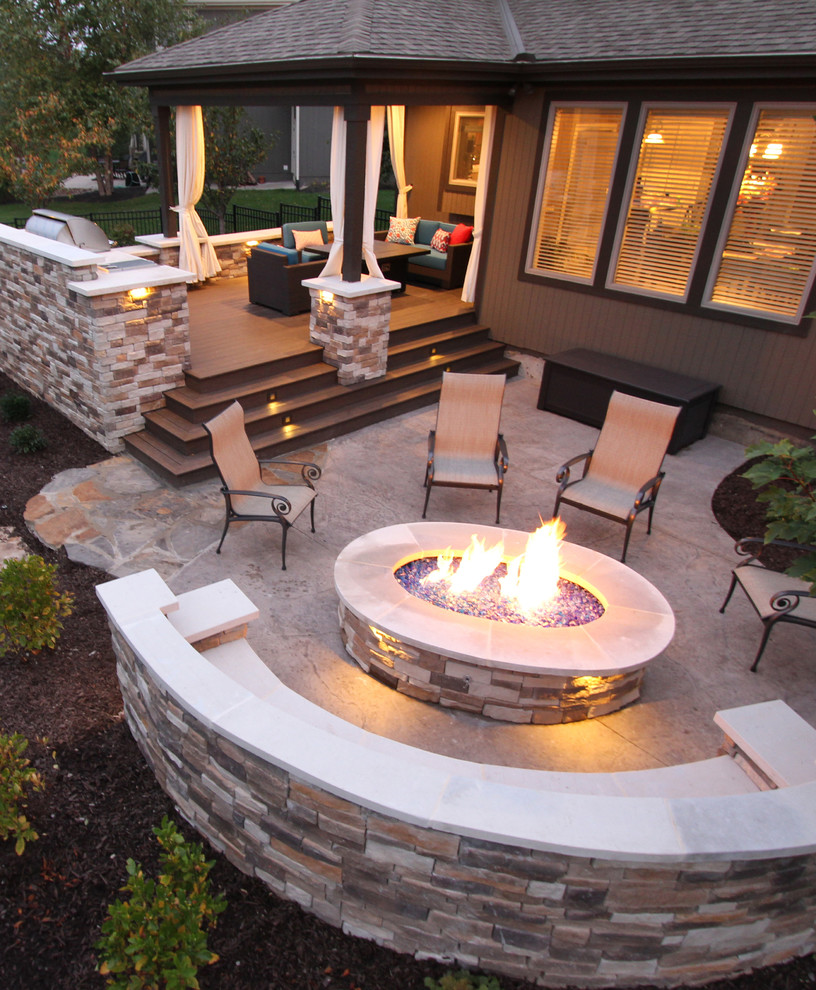 Photo by Artistic Concrete Surfaces
Widely popular as a garden feature, fire pits can help you create a warm and inviting ambiance that can rival your living room—choosing one that serves as a coffee table while not in use will make it even more convenient.
Aim for Full Optimization of Your Outdoor Space
Creating an outdoor place where you would want to spend more time is a great way to increase your home's entertainment options. You can undoubtedly upgrade your exterior living space with durable furniture and accessories, whether it's hanging lights, new seats, or other minor but pleasant touches like plant life and pillows. All it takes is a little planning and perseverance to get started.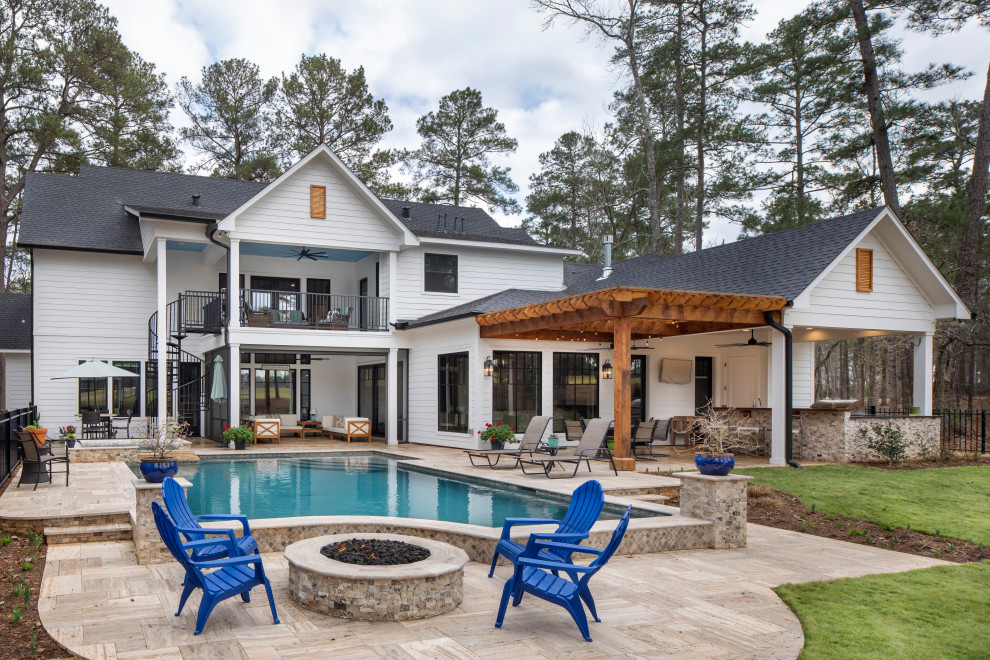 Photo by Morning Star Builders LTD
Author Bio
Benjamin Galang is a content strategist for Ayala Land Premier in the morning, and a part-time writer for his village gazette by night. He likes doing D.I.Y. projects and home furnishing so much so that he likes writing about what he discovers project after project. He likes living his life to the fullest, going on adventures with his bike, and hikes unimaginable heights. Ben is currently residing in a townhouse with interiors that reflect his personal taste and lifestyle.