Every homeowner who has a garden produces green waste and somehow needs to deal with it. We all know that gardens tend to generate a significant amount of waste, especially when there is maintenance garden work going on. So how does a homeowner with a garden or someone who is planning to buy land and make a garden go about managing garden waste? Luckily, there are more than a few ways to deal with this matter and I am here to offer you some useful tips on how to manage garden waste.
Making Your Own Compost
One of the best ways to manage your garden waste is by recycling it yourself. This process reduces the need for technology, as there won't be any vehicles needed to transfer the waste to recycling centers. The compost that you produce can be used for garden beds for the next season. In case you have more compost that needed, you can always sell it to someone or donate it to charities. Luckily, there are many sites online where you can find all the necessary information on how to compost garden waste. Your compost can be made of everything from fallen leaves and old bedding plants to mowing from weeds and organic waste from the kitchen.
Proper Lawn Care
This is a no-brainer. The most popular way to deal with garden waste nowadays is by reducing the amount of waste in your garden. This is why proper lawn care is very important. Lawns are known to take large areas of many gardens and they produce a lot of green waste. This list of efficient lawn mowers can help you shape your lawn in no time. Proper lawn care also requires some research and it is important to know which species of grass is planted in your garden.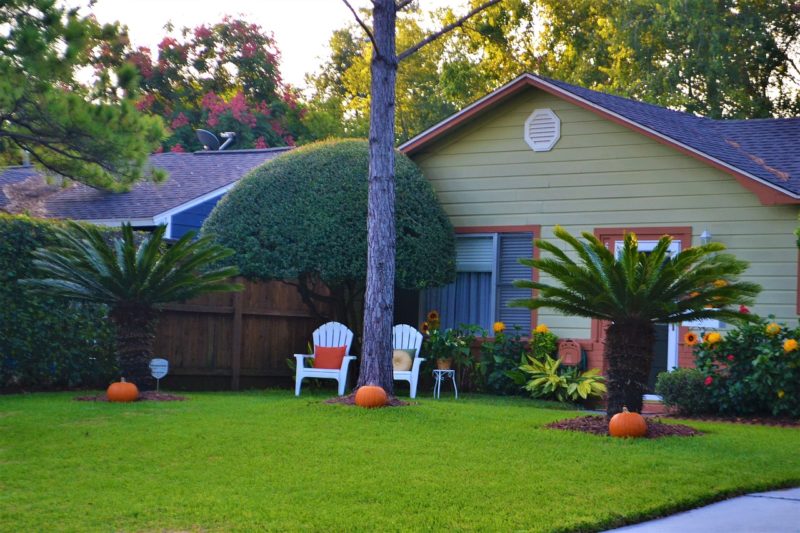 Visiting Your Local Tip
There are many local recycling centers which are also known as tips that have a section for garden waste. They usually accept everything from twigs, clippings, pruned branches, leaves, and grass to fruits and vegetables that are grown at home. When you decide to gather your garden waste, it is important not to mix it with bedding trays and plastic flower pots. You should also use reusable bags and avoid dealing with bin liners which have a habit of easily getting mix the garden waste at these centers.
Try Grasscycling
Not many garden owners know what grasscycling actually is. It's basically another great option for managing the green waste that you produce. Grasscycling can be described as composting or recycling lawn clippings on your lawn. The good news is that process gives your mulch, which offers excellent nutrition for your plants. Regular grasscycling is also known to reduce your costs and usage of fertilizers.
Third Party Collection
In case you can't compost garden waste or you don't have access to local centers, it is best to ask for help from rubbish removal companies. To save some cash, ask around if your local council has a free garden waste collection service. If it doesn't, you can always have your garden waste collected by a private company. In the best case scenario, you can get Elk Grove garden experts to come and collect the waste or advice on a proper way of disposal.

Call Local Charities that Accept Garden Waste
There are even some companies that accept domestic garden waste as a present but keep in mind that they have many rules and regulations that need to be followed. However, as long as your garden waste is as organic as possible, you won't have problems with these companies accepting your garden waste.

Use Green Lid Bins for Garden Waste
Green Lid Bins are there to separate garden organics for collection from home foods. If there is a green lid bin collection service near you, give them a call and ask what types of garden waste and home food can go inside. Garden waste which is collected in green lid bins is later used for improving soil quality on farms and landscaping.
Conclusion
It is not that difficult to manage your garden waste and there are many ways to do it. From composting and proper lawn care to hiring a green waste bin, the options are endless.
Author Bio
Melanie Saunders is a blogger and content manager at 1300 Rubbish – experts in the field of rubbish and junk removal. Personally, a huge fan of sustainability and green living.