It's finally springtime, and that means it's time to start beautifying the outside of your home. There are many different ways to do this. Read on to learn how to make your house look great for the warmer months ahead.
Beautify the Front Entrance
One of the first things people see when they come to your house is the front entrance. Make sure it looks welcoming and inviting by sprucing it up a bit. Start by power washing any dirt and grime built up over the winter months. Then, repaint the door if necessary and add some fresh flowers or plants on either side. You can also hang a pretty wreath on the door to make it stand out.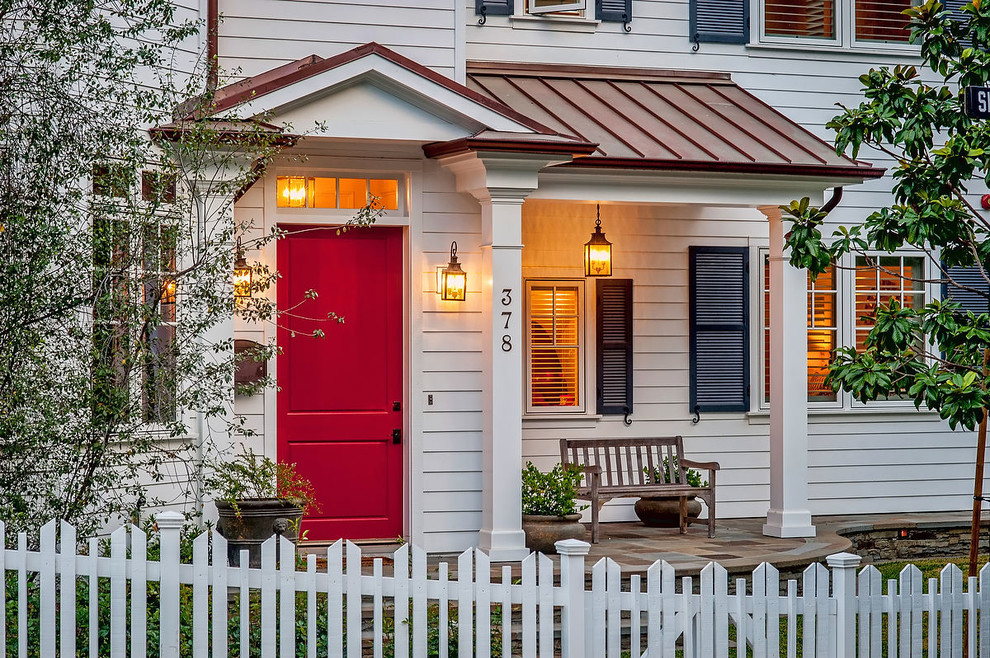 Roofing
There are a lot of roofing services that can be done to your roof this spring. You may want to repaint your roof, add roofing insulation, or replace any broken tiles. If you have a porch, be sure to check the roofline and gutters as well. Ensure the gutters are clean and clear of leaves so that they can properly drain water away from your home. Checking for any roof leaks is also essential this time of year so that water doesn't seep into your home and cause damage.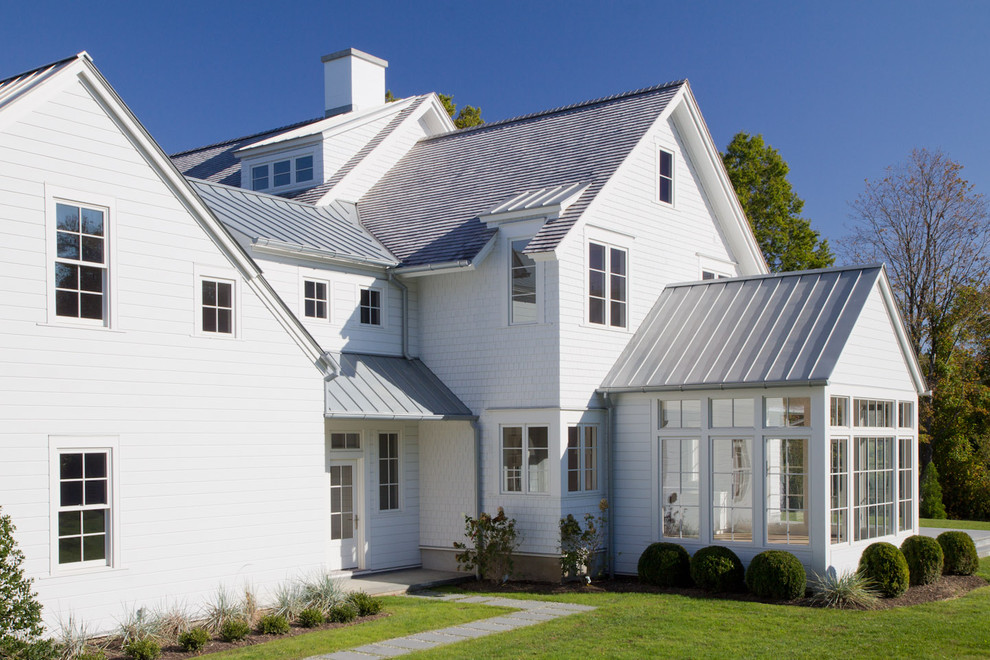 Photo by Vicente Burin Architects
Freshen Up Your Landscaping
Your landscaping is a big part of how your home looks from the outside. One of the best ways to beautify your home is by landscaping it properly. This involves adding plants, flowers, trees, and other features that will make your property look great. Furthermore, you can add outdoor lighting or a patio area to enhance the look of your property. You can even add a water feature such as a fountain or pond to make it stand out. Lastly, you can shape the hedges and add mulch to complete the look.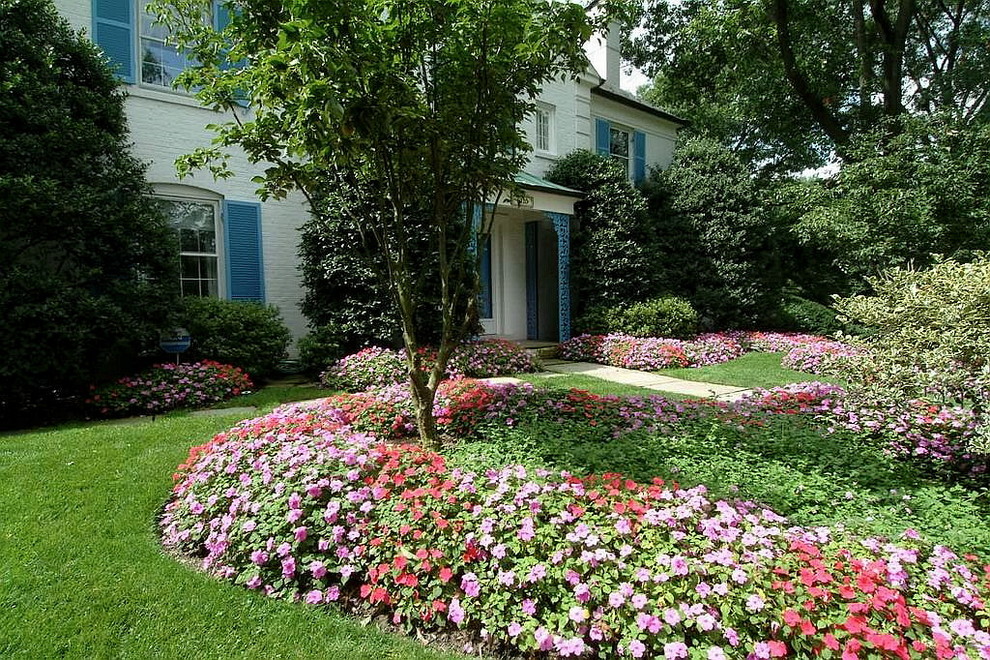 Photo by Garden Gate Landscaping
Paint the Shutters
Your shutters take a beating throughout the year from wind, rain, snow, and sun. One way to beautify your home is by painting the shutters a different color than the rest of the house. This will add some visual interest and help your house stand out from others in the neighborhood. Give them a new lease on life by giving them a fresh coat of paint this spring. Choose a color that will complement the rest of your home's exterior and make it stand out.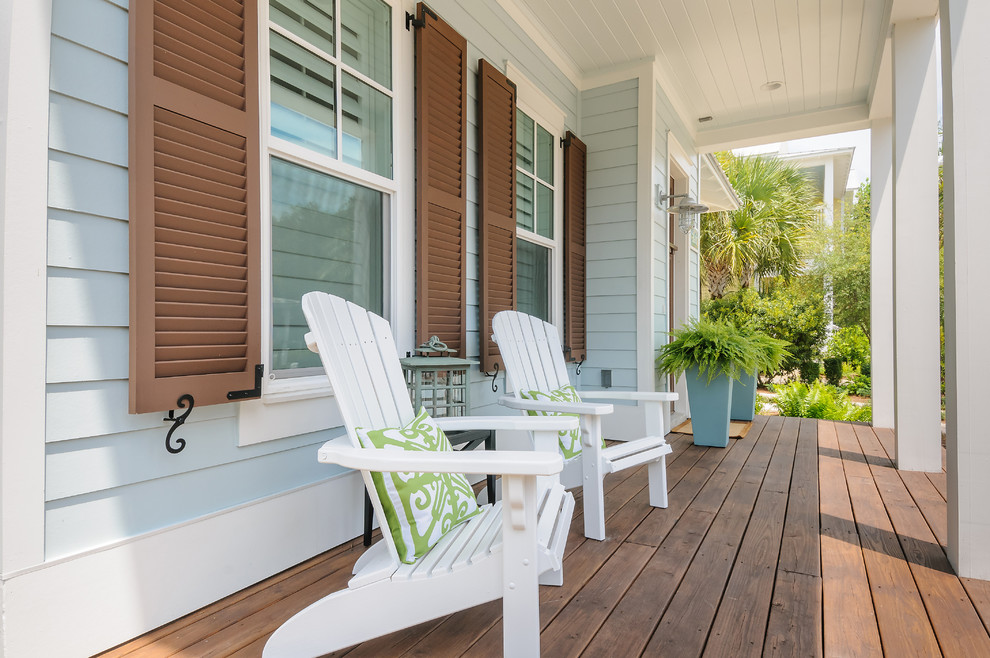 Ultimately, these are just a few of the ways you can beautify the outside of your home this spring. With a little bit of effort, you can have your house looking great in no time. If you need some inspiration or assistance, there are plenty of online resources and professionals that can help you achieve the look you desire for your home.