As the weather warms and summer approaches, many of us start to think about ways to improve our homes. One area that often gets attention is the backyard. If you're looking for some inspiration for enhancing your backyard this summer, read on for some great ideas!
Decide what you want to use your backyard for.
Deciding what you want to use your backyard for is an exciting part of backyard summer enhancements! If you're looking for creative ways to get the most out of outdoor space, think about all the possibilities – relaxing with a morning cup of coffee in the sunshine, entertaining friends and family with tasty picnic lunches and garden games, or even creating an at-home retreat for unwinding after a long day. There are countless ways to turn your backyard into whatever paradise you dream of – it's just up to you to make that dream a reality!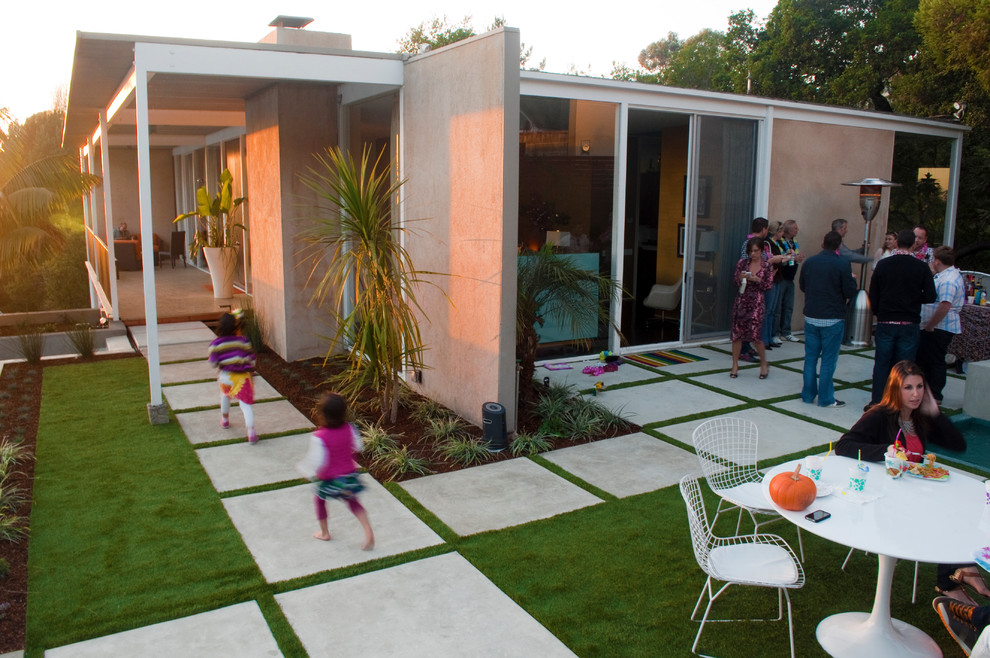 Photo by Huettl Landscape Architecture
If you want to spruce up your garden, consider adding some new flowers or plants.
Adding some new flowers or plants to your garden is a great way to spruce it up this summer. Not only will this make your outdoor space more visually pleasing, but it will also attract an array of pollinators, adding vibrancy and life to the area. With careful selection and attentive care, you can build a stunning flower bed that will become a vibrant and beautiful focal point in your yard. Furthermore, flowers are known to bring a calming effect on the mind and soul; allowing you to appreciate the beauty around you while finding peace and relaxation. There's no better way to make your summer special than by adding some blooms to your backyard!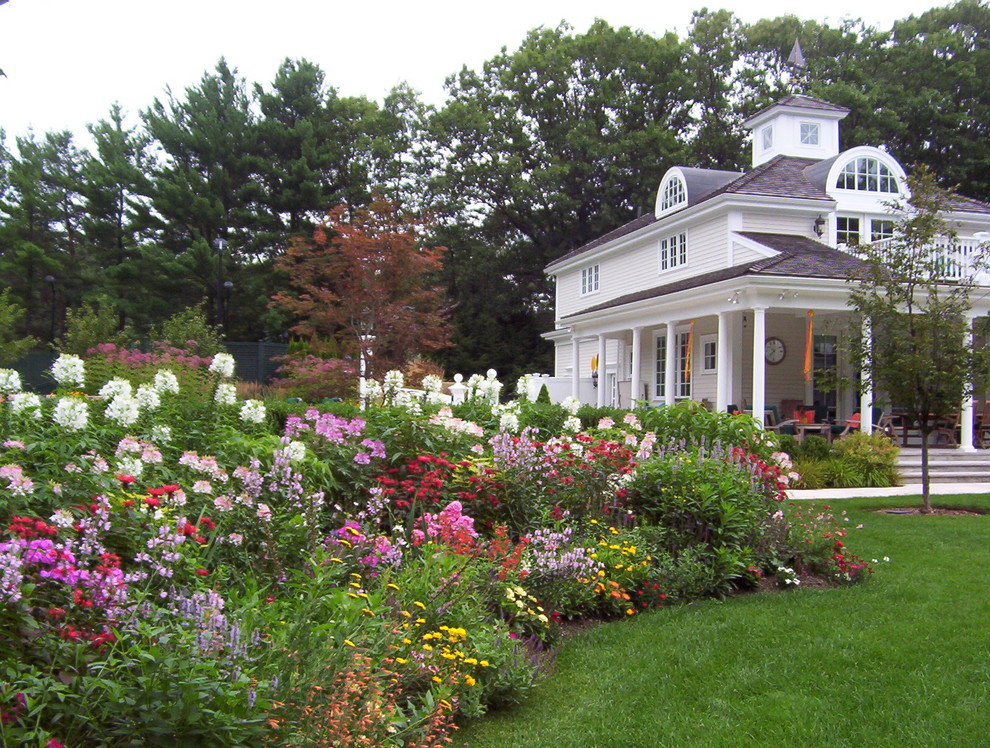 Photo by NatureWorks Landscape Services, Inc.
If you want to add a pool, research the best type of pool for your backyard.
Planning out the perfect summer paradise for your family's backyard can be incredibly exciting, and one of the best parts might just be deciding to add a pool. If you're going to take that plunge, then it's important to consider which type of pool is best suited for your property. Doing your research upfront – weighing options such as in-ground versus above-ground pools, saltwater vs chlorine systems, and more – can help you create a safe and relaxing oasis that will make all of your neighbors jealous!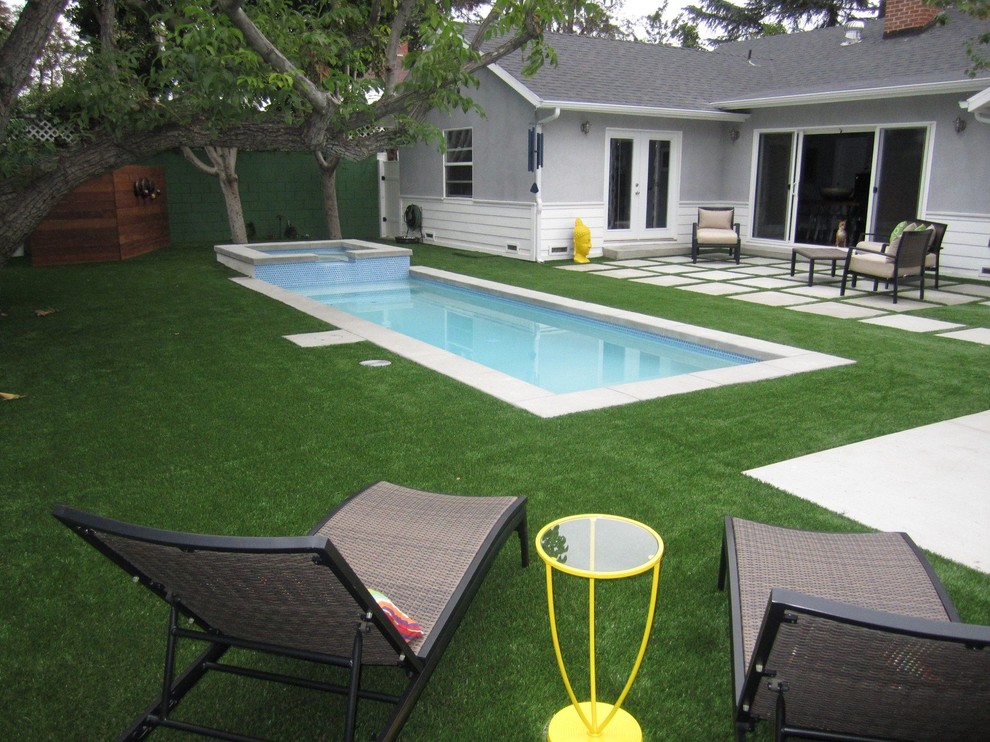 Photo by Intex Design and Construction
If you want to create a seating area, look for comfortable outdoor furniture that can withstand the elements.
For those looking to spruce up their backyard this summer, why not create a comfortable and inviting seating area? Start by establishing an area for your furniture, whether by building a deck, hiring concrete leveling services for a patio, or even just setting up on the grass. Then, search for outdoor furniture that will last season after season, no matter how harsh the elements may be. Plus, look for items in a variety of styles to perfectly match your summer visions! From patio sets with all woven materials to stylishly rustic benches of teak wood and aluminum coupled with cozy cushions—there's something out there for everyone! So discover the perfect pieces to complete your personal oasis.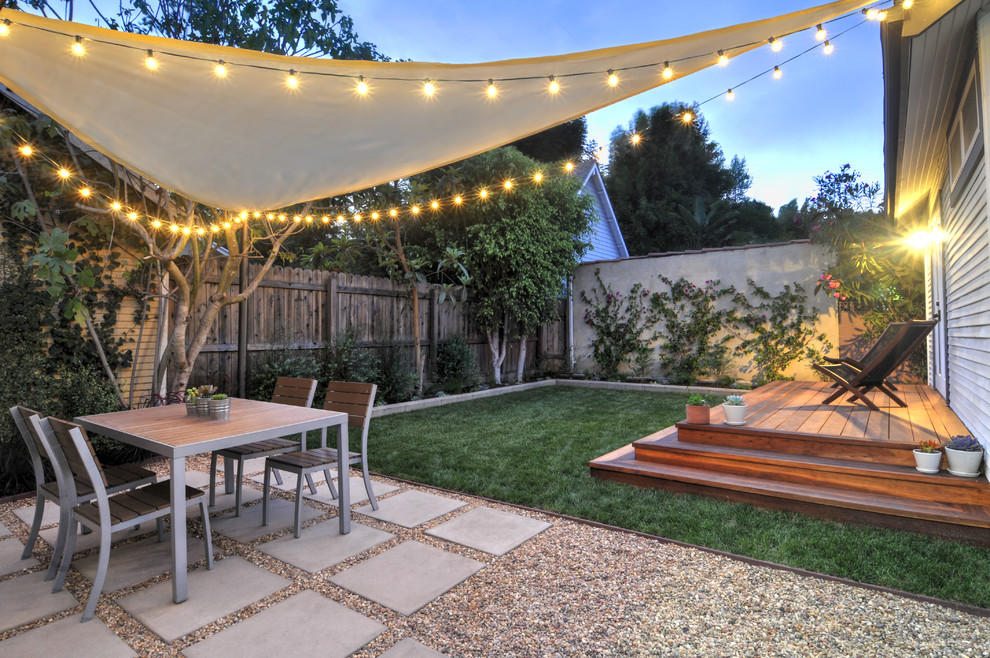 Don't forget about the lighting! String lights around trees or place solar lights along pathways.
As the days get longer, summer is the perfect time to make improvements to your backyard. Don't forget about your options for lighting! String lights around trees or place solar lights along pathways as a way to create an enchanting backyard oasis that you can enjoy day and night. Not only will it add atmosphere, but it will also provide additional safety should you need to step outside after dark. With so many options available, it's easy to find the right fit for your outdoor space. This season, bring it all together with some beautiful lighting and make your backyard shine!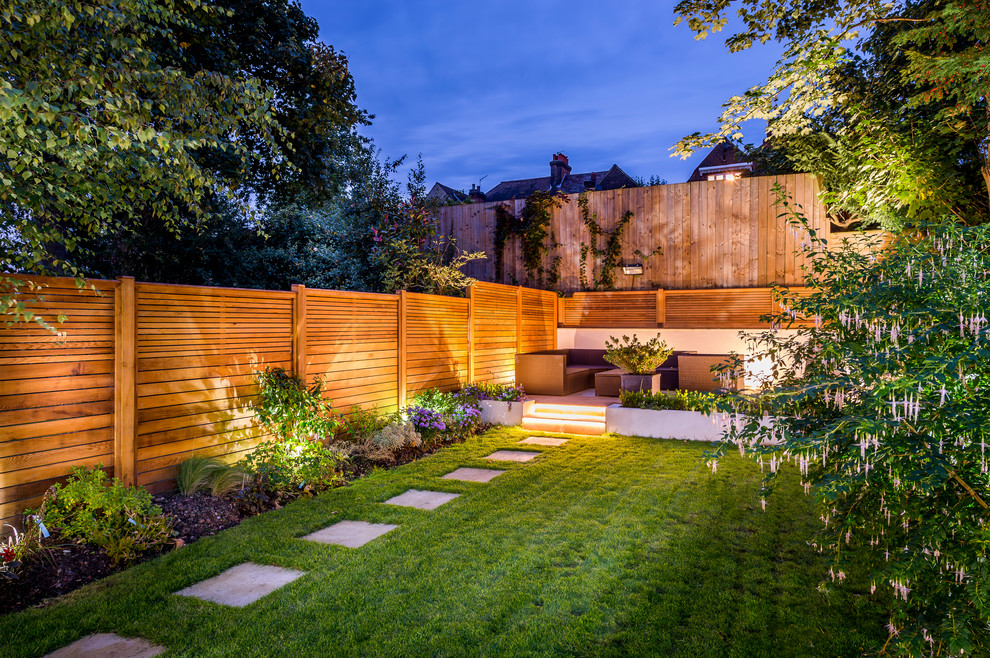 Add some personal touches to make your backyard unique to you and your family.
Adding personal touches to your backyard can be a great way to make the area more special for you and your family. From adding features that make the space fun, like swings or benches made out of interesting materials, to utilizing items you already have at home that fit into the atmosphere, there are plenty of ways to customize your backyard. If you want a way to add coziness and interest to your backyard during summer, look into incorporating plants and landscaping herbs – giving it color and also providing practicality if you plan on using them in cooking or beverages. With some creative effort, your backyard can become an enjoyable place with personal touches that reflect who you are as a family.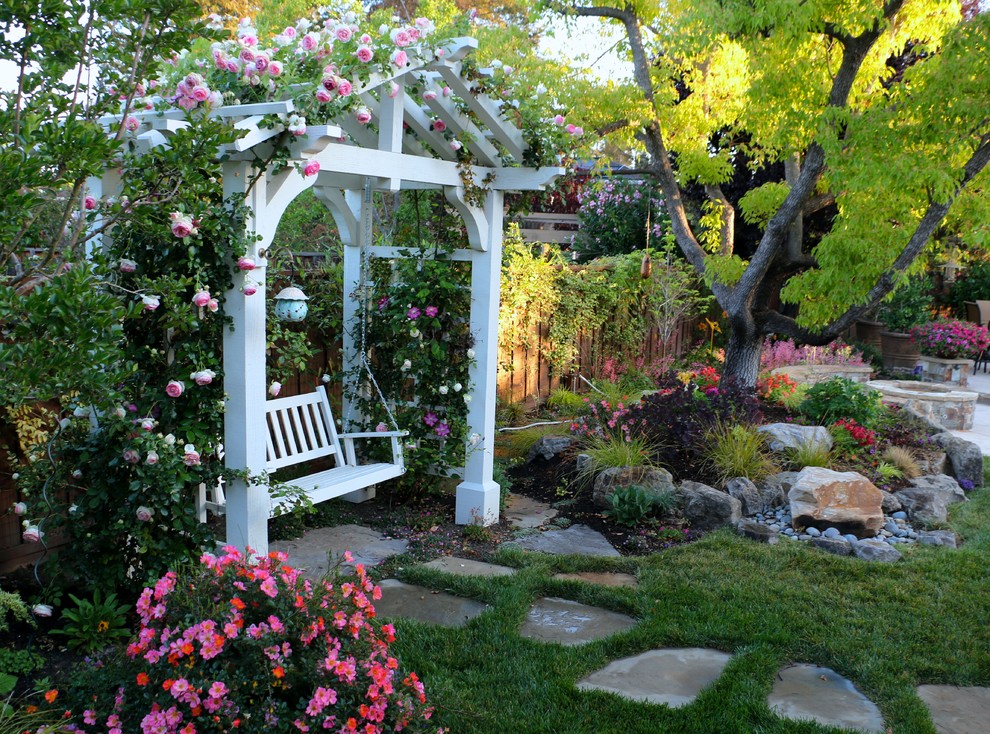 Photo by Vision Scapes & Associates
Summer is the perfect time to upgrade your backyard and make it your own. Taking the time to plan and consider your options can help you create an outdoor space that is truly unique and provides endless opportunities for relaxation. You can decide how to use your backyard, spruce it up with some plants and flowers, opt for a swimming pool, find outdoor furniture that fits your style, add lighting and decorations, and any other touches that will bring a smile to your face. With some careful planning and creativity, there's no limits to what you can do to enhance and customize your backyard this summer!
Author Bio
Meghan Belnap is a freelance writer who enjoys spending time with her family. She loves being outdoors and researching new topics that help to expand her horizons. You can often find her buried in a good book or out looking for an adventure. You can connect with her on Facebook right here and Twitter right here.