After a long day, one of the most comforting places to be is in your bed. When you consider what makes a bedroom so special, know that it's different for many people. Some people love to have a television in the bedroom. For others, a bedroom television is a major no-no. Thankfully, the rules are up to you regarding how you want to decorate. However, always remember to include a few key tips when you're planning to decorate the perfect bedroom.
Consider the Flow of Traffic
As it pertains to your bedroom, you want to be mindful of foot traffic. If the furniture is awkwardly placed, this will become an aggravating experience at some point. Map out your floor plan to decide the measurements and accessibility. If you want your bed to float in the middle of the room, think of logistics. You'd need really long cords to plug your phone in at night. This could be a hazard. When you think about those seemingly small details, it'll be easier to create a cohesive flow.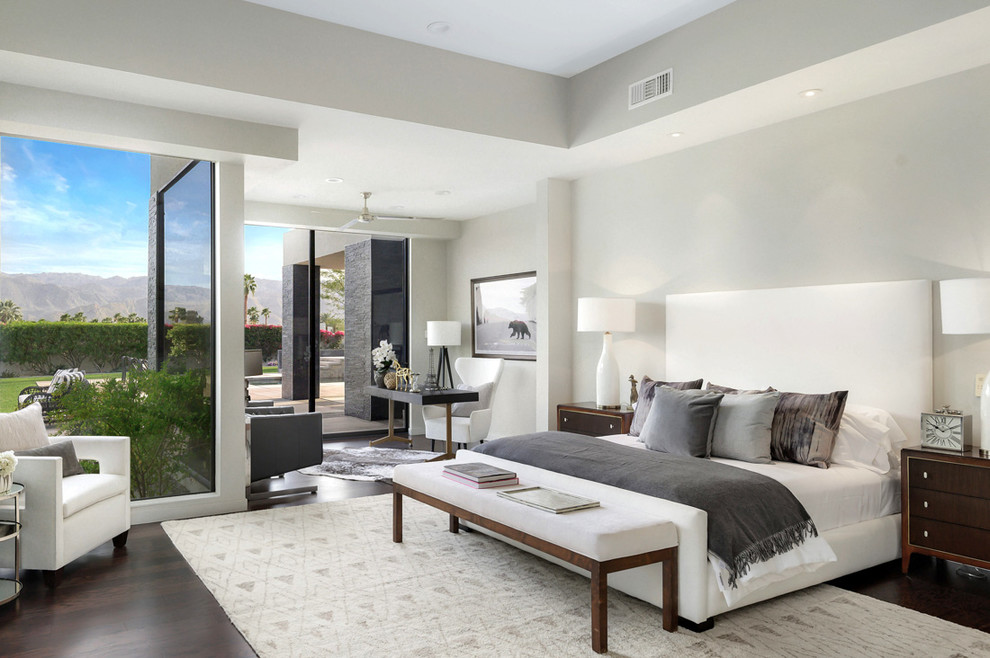 Invest in Sets
Everything doesn't need to match in your bedroom, but it's nice to have matching furniture. You can create visual depth by investing in unique and interesting accents. However, the foundation needs to be cohesive. By investing in sturdy, beautiful bedroom furniture sets, you'll make it easier to get creative with your accents. Think of your furniture set as your canvas.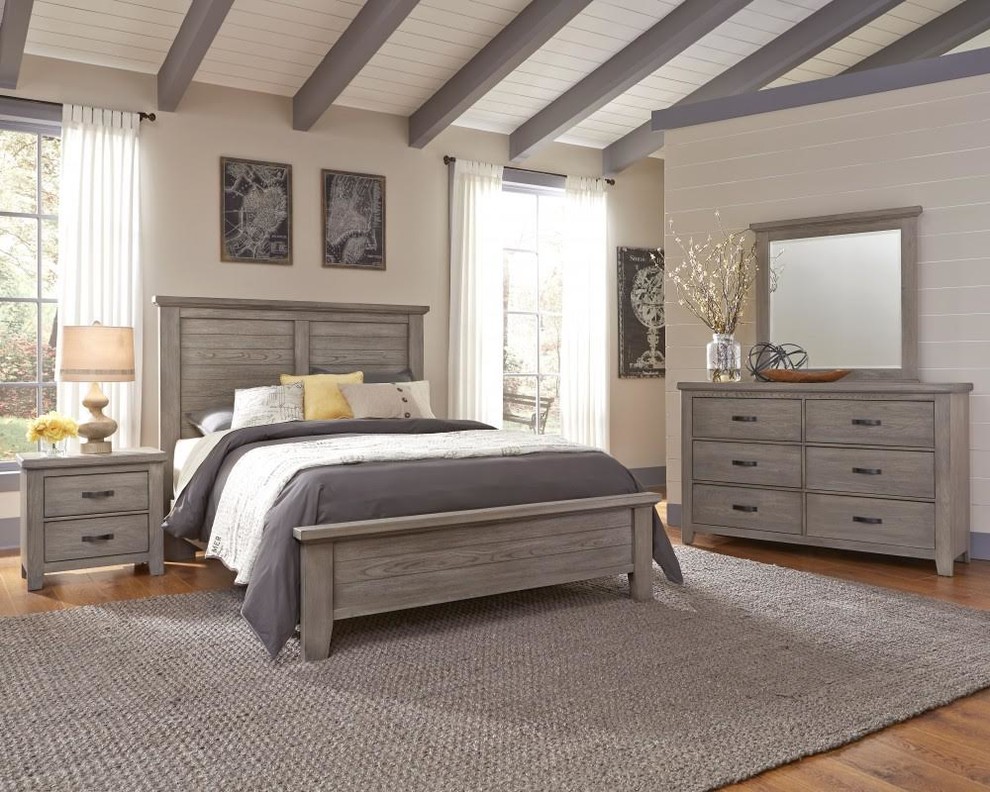 Photo by Ivor Furniture Company
Prioritize the Details
Artwork is important for decorating the look of your room. When you hang artwork, it's a wise idea to include details like lighting over the artwork. Those details make your home look luxurious and similar to the styles hotels use. Another detail to consider is layering. Layer your linens, pillows and blankets. When you layer properly with plush materials, your bed will look and feel like a cloud.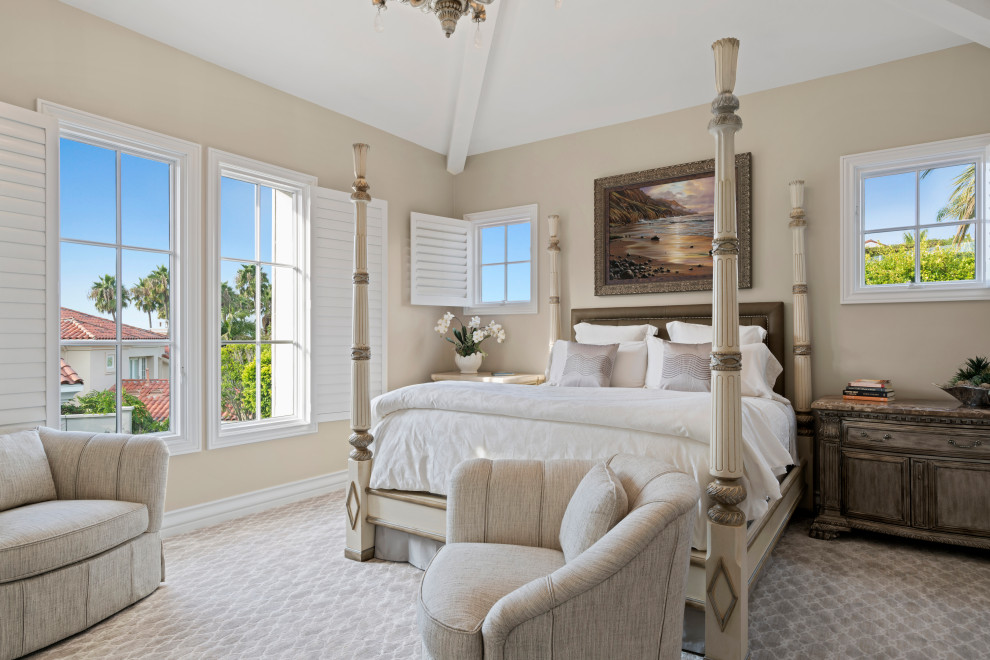 Include Relaxing Amenities
To increase the relaxation quotient in your bedroom, consider certain amenities like a discreet yet powerful sound machine, a chic humidifier and phone-operated lighting. If you want a television without the bulky look, install a projector with a screen that disappears when you're done watching television. Those amenities can make an incredible impact in making your bedroom feel like a palace.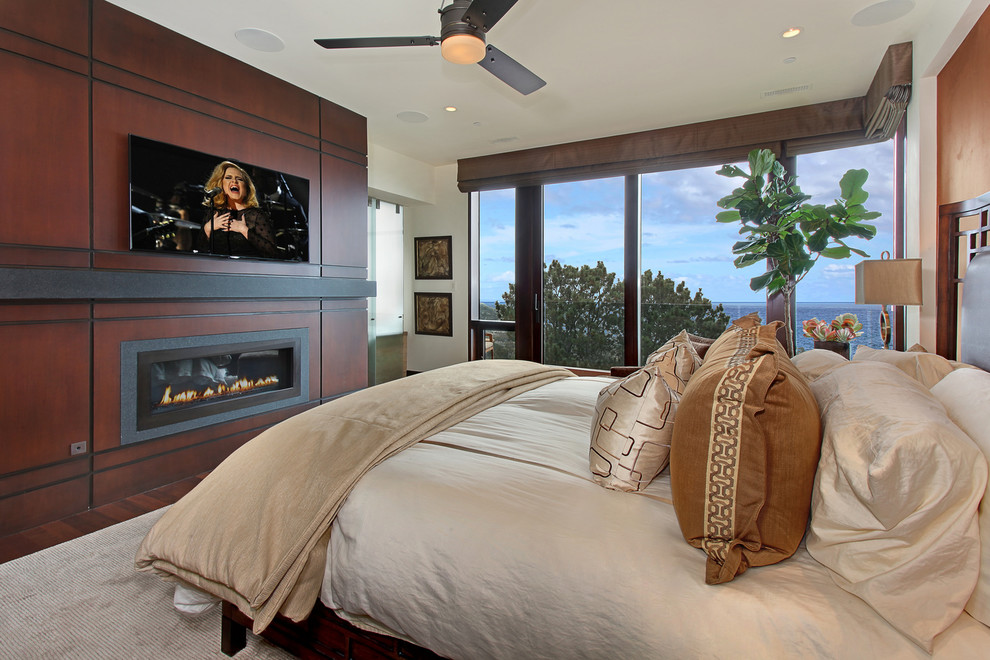 When you're working on creating a cohesive look, it might be tempting to rush the process. One of the last things you need to do is go and purchase a ton of items, hang them up, and end up hating the final look. Instead, be patient and allow the process to be organic. As you take your time and do thorough research, you'll be able to curate the perfect bedroom oasis you can enjoy each night.
Author Bio
Meghan Belnap is a freelance writer who enjoys spending time with her family. She loves being outdoors and researching new topics that help to expand her horizons. You can often find her buried in a good book or out looking for an adventure. You can connect with her on Facebook right here and Twitter right here.