Having guests round to stay is always an exciting experience, but it can also be pretty stressful if you have a room that you might be embarrassed by. There is just something satisfying in giving your guests a good experience with a comfortable and welcoming stay. There are many ways in which you can make your guestroom more inviting, but before you start, ensure that you have planned well.
If you are struggling to think of ways in which you can update the room. Think about what you might find in a 5-star hotel and then try to accommodate that within the room. Obviously, this all depends on your budget as you may not be able to afford to create a paradise room, but tidying up, and a tidy layout can be just as good. In this article, we will go through some simple ways in which you can make your guest room more inviting without spending too much.
Provide A Comfortable Bed
There is nothing worse than a bad night sleep so it's best to give them somewhere comfortable to sleep. You won't want to give them an old saggy mattress, so opt for something a little more special. This could be in the form of a new mattress, a good quality second-hand mattress or alternatively, there are many good quality air mattresses or camping beds that are comfortable. They can even be put on the bed, sofa bed or even a box spring.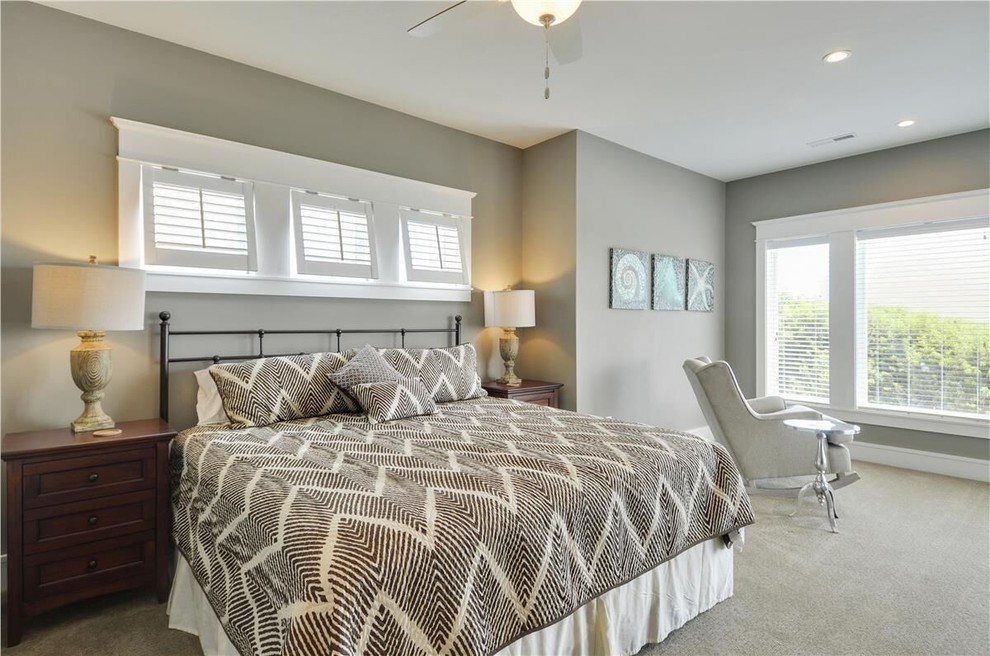 Photo by SAGA Realty & Construction
Upgrade Your Bedding
This is crucial for your guests to feel comfortable. You don't want old sheets and you don't always have to go luxury. Many places sell cheap bedding sets that look luxurious. You could go luxury though and add a mattress topper, a selection of pillows if they prefer a flat or fluffy pillow. To finish the look, ensure you have some scatter pillows, a throw and ensure that the bed linen is ironed.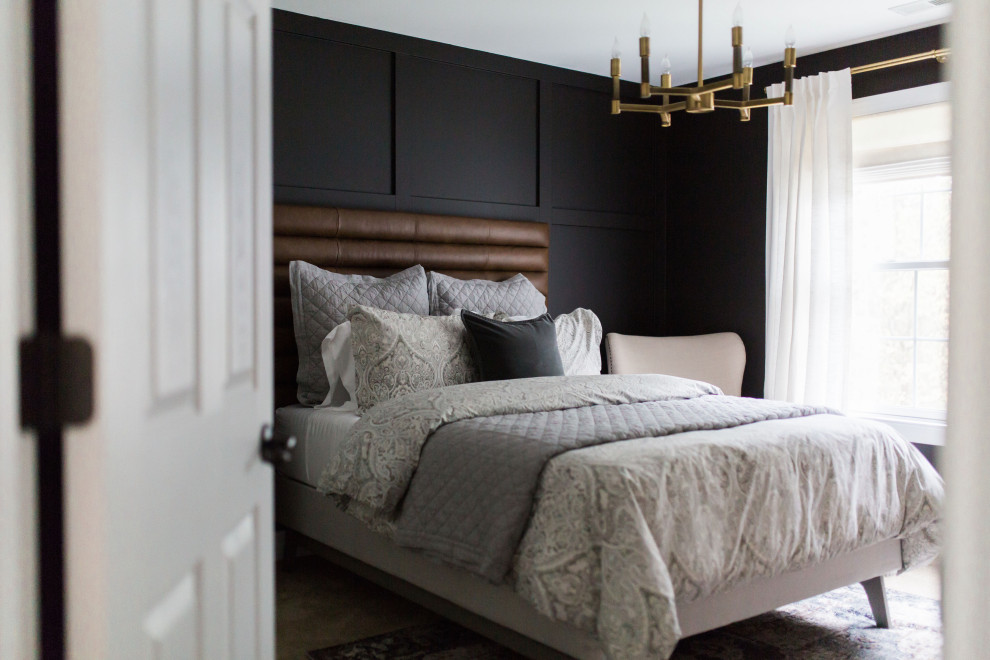 Photo by Poplar Creek Interiors
Make Room For A Suitcase
There is something unsettling about having a beautiful room and then having to make your guests live out of their suitcases whilst they are staying. No, have somewhere that they can hang their clothes and also put their suitcase away so it keeps the room nice for them. This could be in the form of a wardrobe, which would need cleaning out. This could also come in the form of a chair or even be placed under the bed.
The most important thing is that they have room for their clothes to be hung. There are many ways you can do this, but a simple clothes rack will do the trick and add some effect to the room.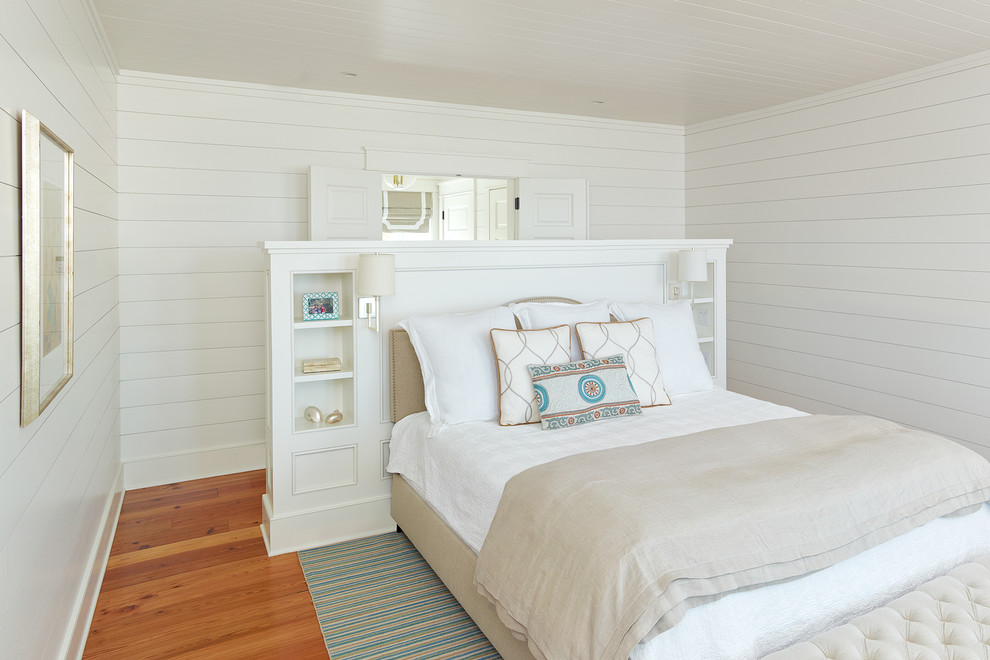 Photo by Structures Building Company
Don't Forget The Basics
Amenities are always a nice touch such as a nice alarm clock on the bedside table. You can also have a range of other amenities such as pen and paper, tissues, a hairdryer, an iron and ironing board, and if your budget permits it, you could treat them to a coffee machine for that extra touch of comfort. If you don't have room for all of this, you could at least let them know where they can find these items so they feel more welcome and comfortable instead of that awkward ask they may do.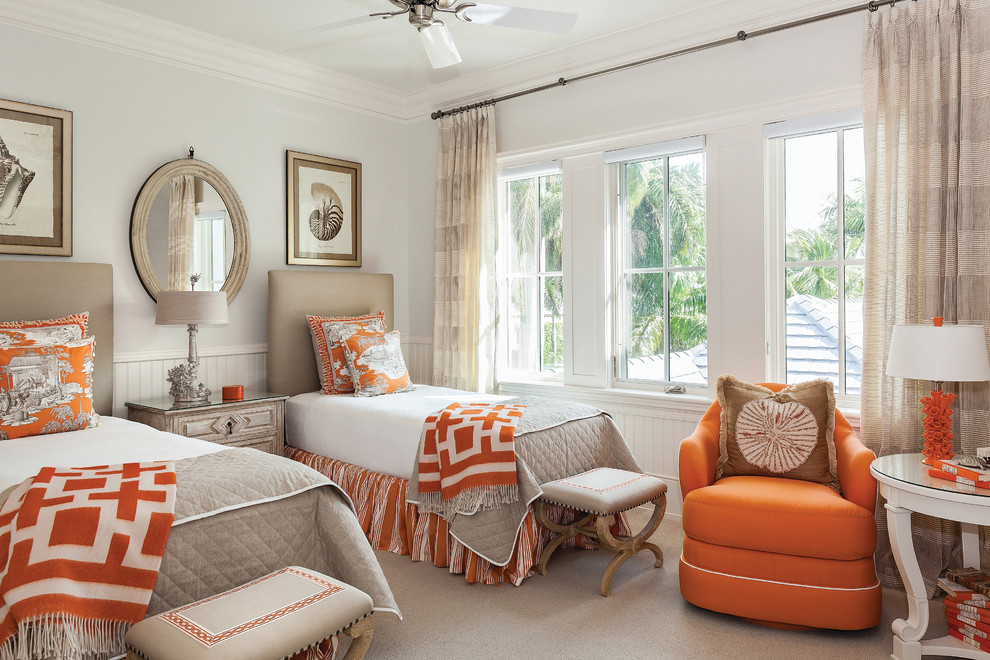 Photo by HOME & DESIGN MAGAZINE NAPLES
Provide Privacy
Privacy is a must when you have guests, you want them to be able to have somewhere that they can go to if things get too much. There are many different ways in which you can do this. first, curtains or blinds are the obvious choices as these keep the light out and will offer a lot of privacy. This doesn't have to be too luxurious, but something that matches the room is a nice touch. If you want to add side panels, do so, but if your budget doesn't allow it, then curtains will work perfectly.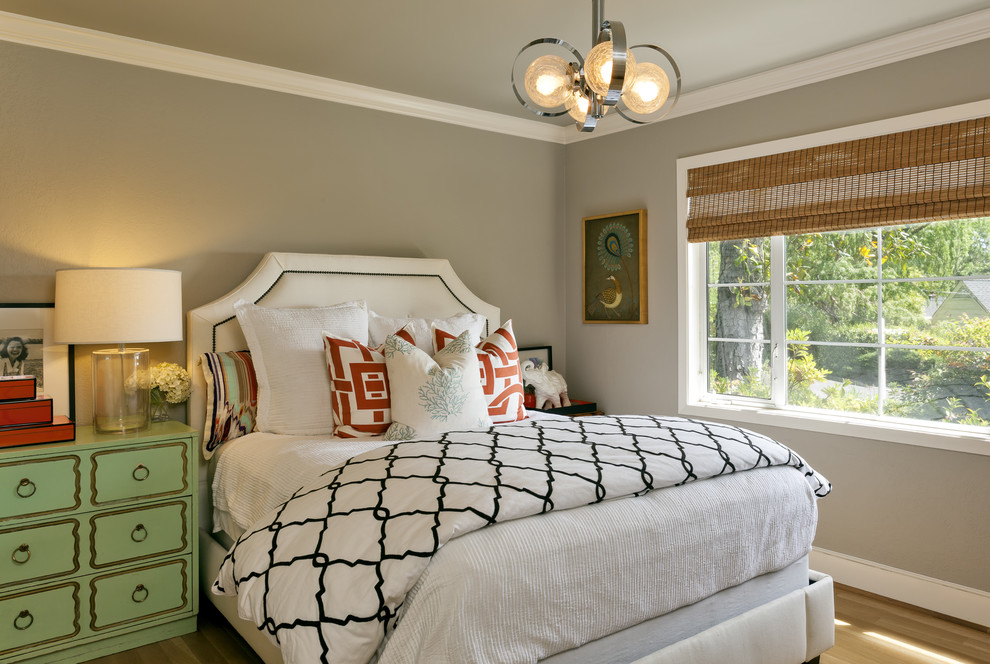 Photo by Holly Bender Interiors
Help Them Stay Connected
In this day and age, everyone needs the internet. Whether this is purely for the internet, connecting your Alexa to your home or watching your subscriptions on TV. If you have internet, make it easy for them to get connected by writing the password down and leaving it somewhere easy for them to find. If you don't have WiFi and have to use a cable, ensure that it is readily available for them. Many people bring their laptops with them wherever they go so they will need it for something.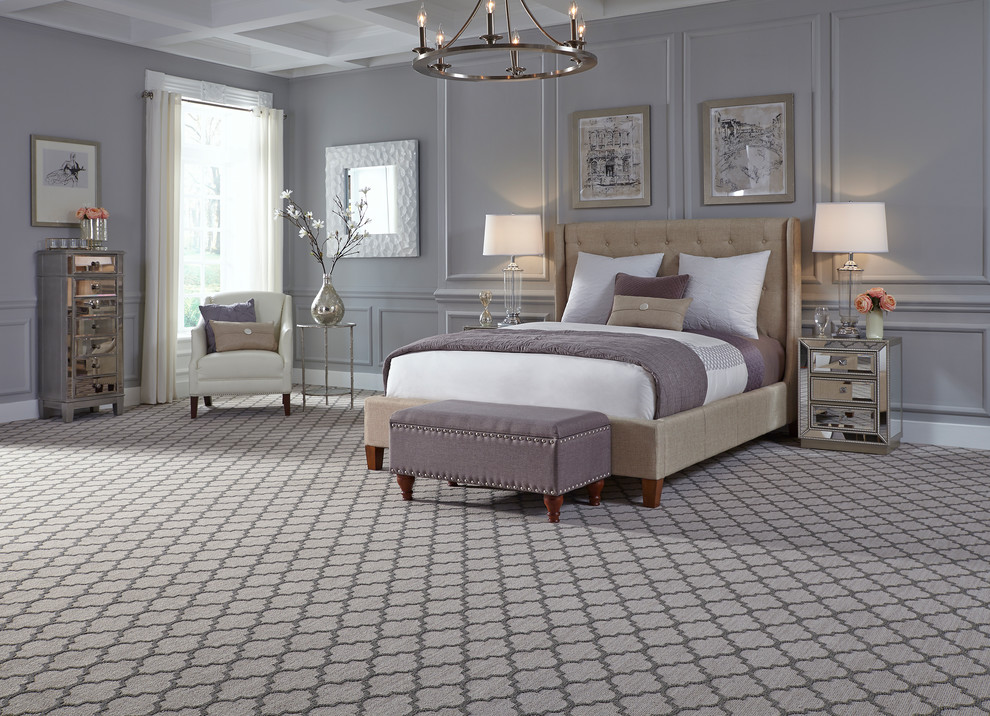 Brighten Things Up
There are countless ways in which you can brighten up the room. It is really annoying when you go to a beautifully decorated hotel room and then you cant see most of it due to it being too dark. Whether this is by having the room in a light colour to keep it fresh or you could alternatively have a selection of lights that your guests can use. This could be as simple as having dimmer switches for the main light or having bedside lights where they can control them easily. Alternatively, you could create a little setting with a small table, lamp and chair for a small reading area.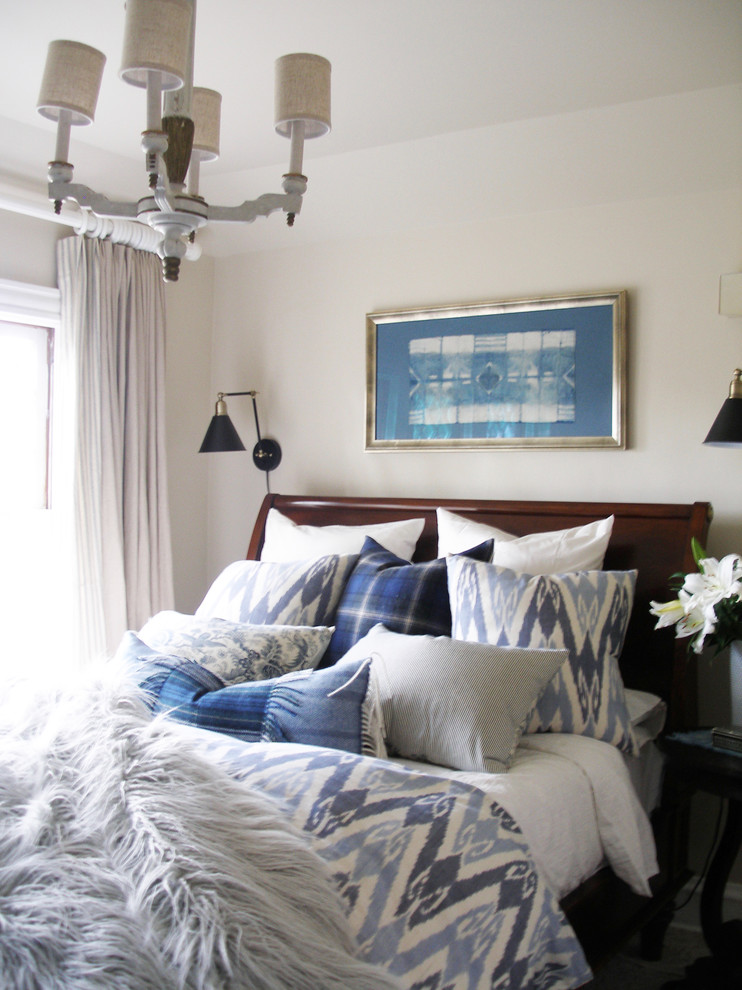 Photo by FORTESCUE DESIGN/STUDIO TULLIA
Have Entertainment Available
If you have set up a small reading area, then it is always nice to have some books for them to read. Have them sit next to your table and lamp. This doesn't have to be a novel, it could even be a tourist guide so they know where to go and plan their visit. Other entertainment items could be a TV for them to watch their programs on rather than having to watch whatever everyone else is downstairs. This isn't always essential, but it is a luxury to be able to watch some TV in bed in the morning or before they go to bed.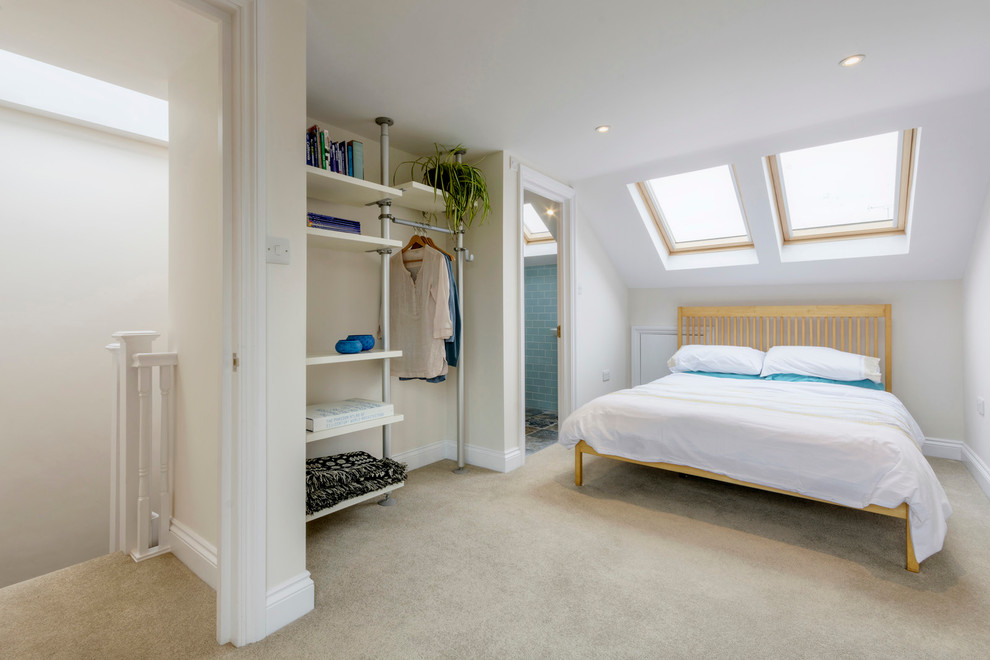 There are many different ways in which you can make your guest room more inviting and if you follow these steps, you will be well on your way to having a beautiful guest room. All that is left is to wait for your guests to arrive.