Homeowners focus on landscaping, gardens, and lawns, neglecting the driveway when improving the curb appeal of their property. A properly installed driveway creates a lasting impression, improves property value, and enhances parking functionality. Regardless of the choice of material, creating a new driveway show that you value your property's curb appeal and functionality. Nonetheless, taking these steps when creating a new driveway will make a significant difference.
Use Asphalt
Asphalt paved driveways are increasingly becoming popular because of their durability, ease of maintenance, and resilience. In addition, asphalt is a more affordable option than other materials, such as concrete, tar, and bricks. A properly installed and maintained asphalt driveway can last for at least thirty years. However, residential paving using asphalt requires qualified contractors who specialize in the job and have specialized equipment, like a twin drum roller for compacting the soil.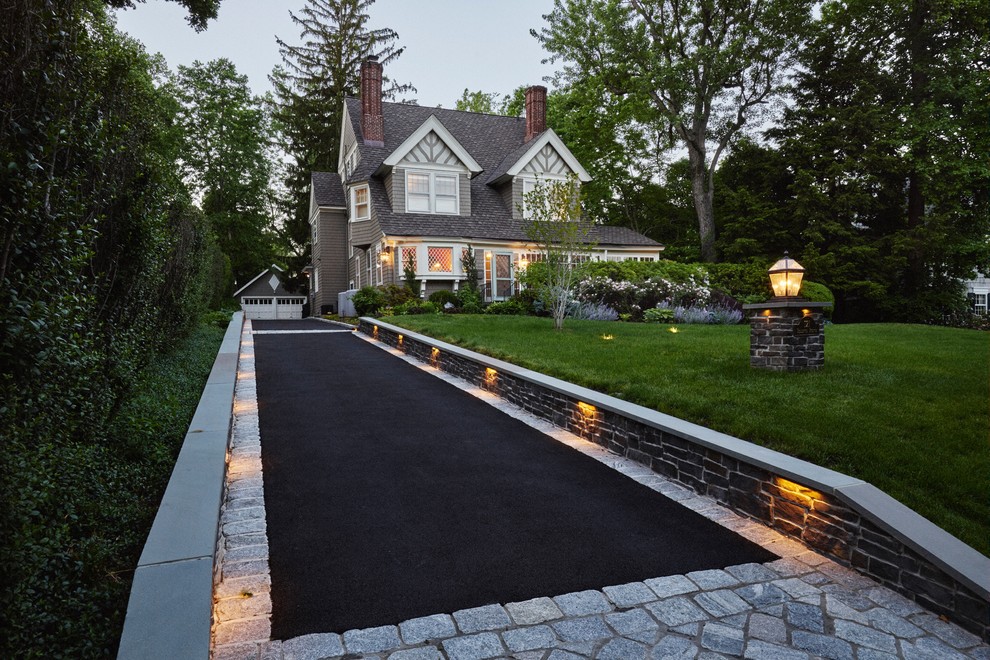 Hire a Qualified Contractor
Asphalt paving involves using crushed stones, sand, and gravel, bound together with asphalt. Asphalt paving requires experts who understand optimum asphalt content calculation to ensure the driveway doesn't crumble after a few years. Finding a licensed driveway contractor to complete the challenging project will eliminate the need for frequent resealing. Review the contract and establish the availability of the right pieces of machinery for proper driveway installation.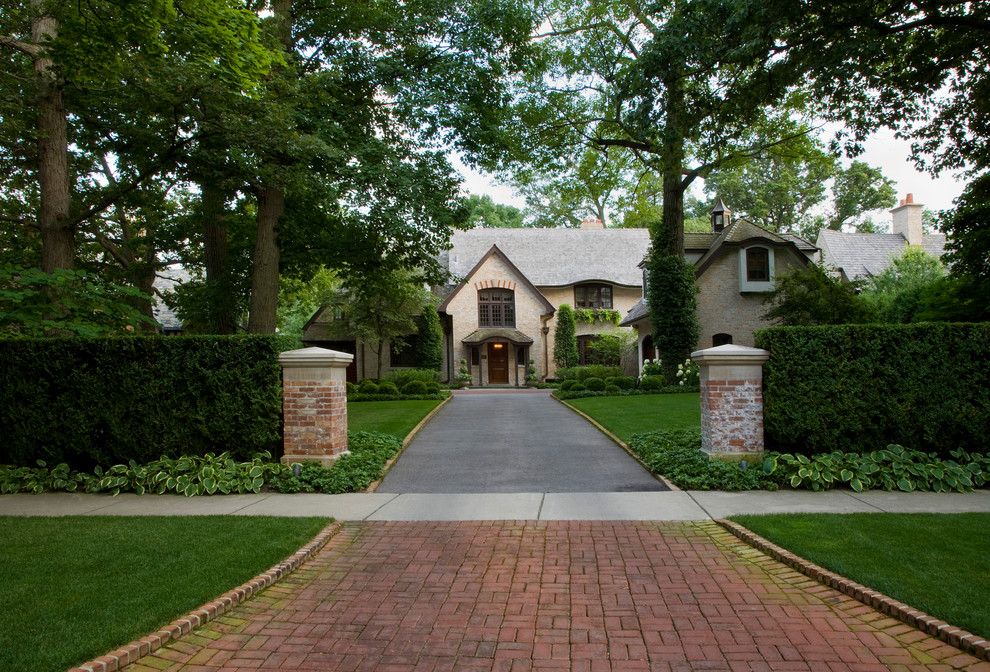 Consider Driveway Slope
Considering driveway gradient prevents flooding and accidents. An extremely steep driveway can make cars bottom out or cause water pooling. Sometimes, a smooth and steep driveway might compromise the grip of vehicle tires. A transition gradient at the bottom and top of the driveway increases ground clearance while curving the driveway allows vehicles to exit and enter at an angle. In addition to the gradient, consider the grip to ensure tractions are between the tires and driveway.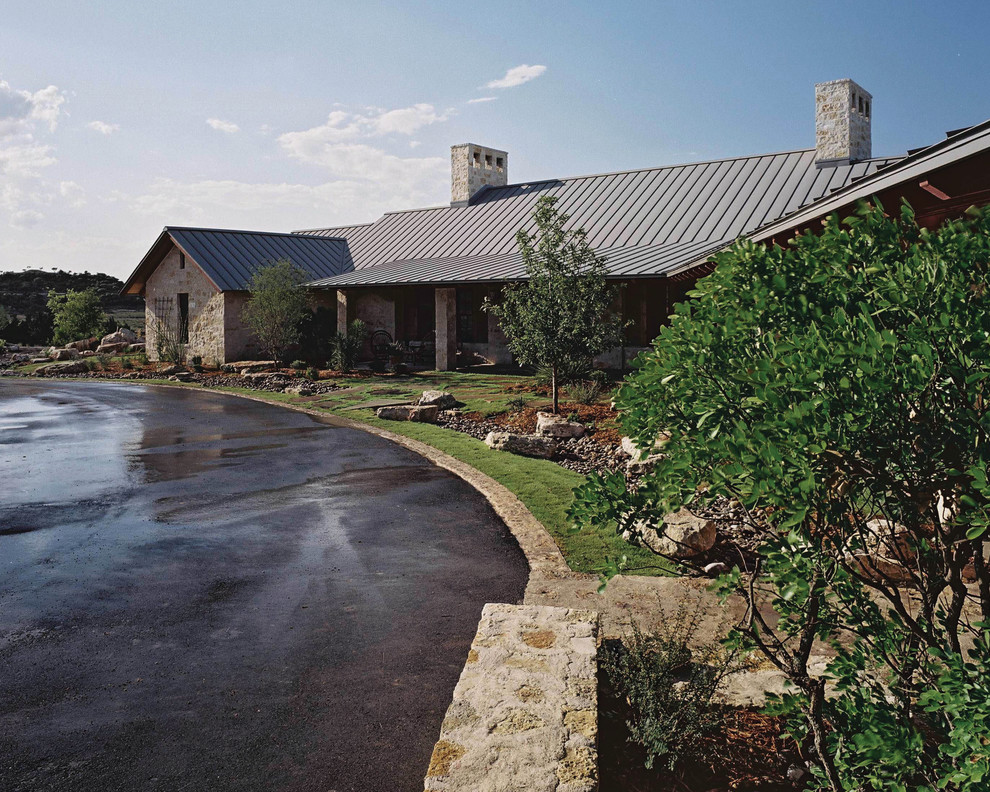 Photo by Land Design | Swimming Pools & Landscape Designs
Compact the Base and Lay the Material
A compact base guarantees a durable driveway, regardless of the material used. Compact the subsoil with a twin drum roller to prevent future settling that can cause crumbling. The subsoil layer should be followed by coarse and jagged crushed rock, but for asphalt driveway, consider crushed angular gravel as a base. The asphalt should also be compacted using a heavy roller to achieve a smooth appearance. Once asphalt curing is complete, seal the driveway using a latex-based seal. For concrete driveways, use acrylic and siloxane sealants.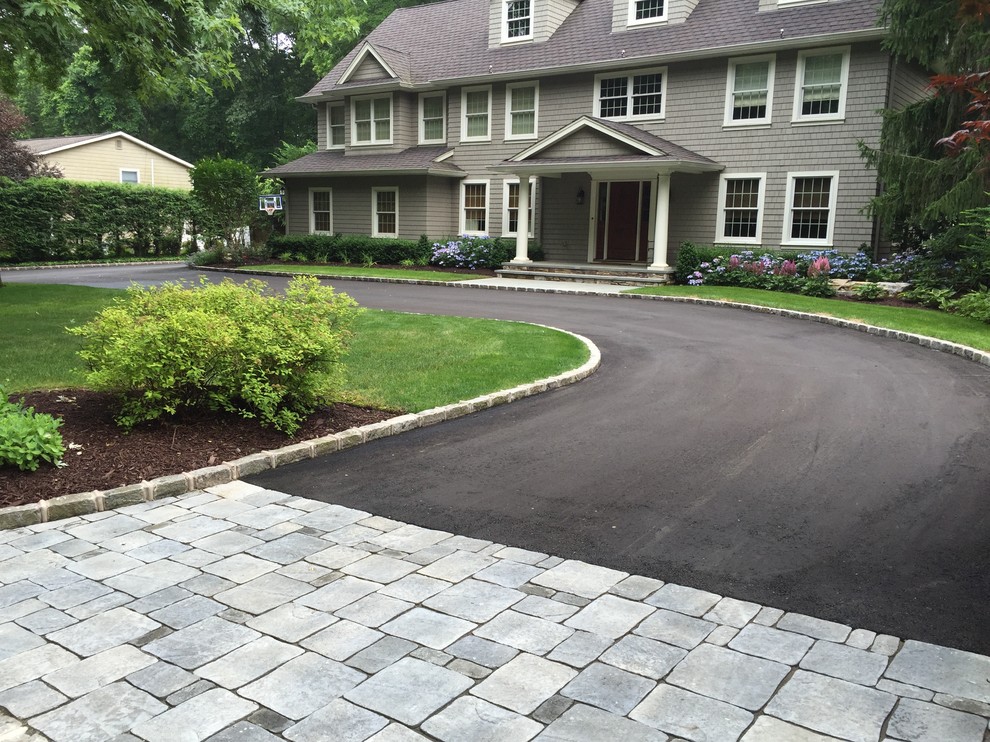 Photo by Basics Landscaping Co
Driveway paving improves the aesthetic appeal and functionality of a property, but only when installed properly. Hiring a qualified contractor and using durable and resilient material guarantees a highly functional driveway. In addition, consider gradient and grip to avoid accidents and flooding on your property.
Author Bio
Anita is a freelance writer from Denver, CO. She studied at Colorado State University, and now writes articles about health, business, family and finance. A mother of two, she enjoys traveling with her family whenever she isn't writing. You can follow her on Twitter @anitaginsburg.