Building your deck can be a rewarding and fun experience, but it is also a lot of work. It's an excellent way to increase your home's living space and value. While considering this project, ensure that you start with these five steps.
Obtain Permits
Before building your deck, you must first obtain the necessary permits. The requirements will vary depending on where you live, but you will almost certainly need building and zoning permits. Contact your local city or county office to find out what is required in your area.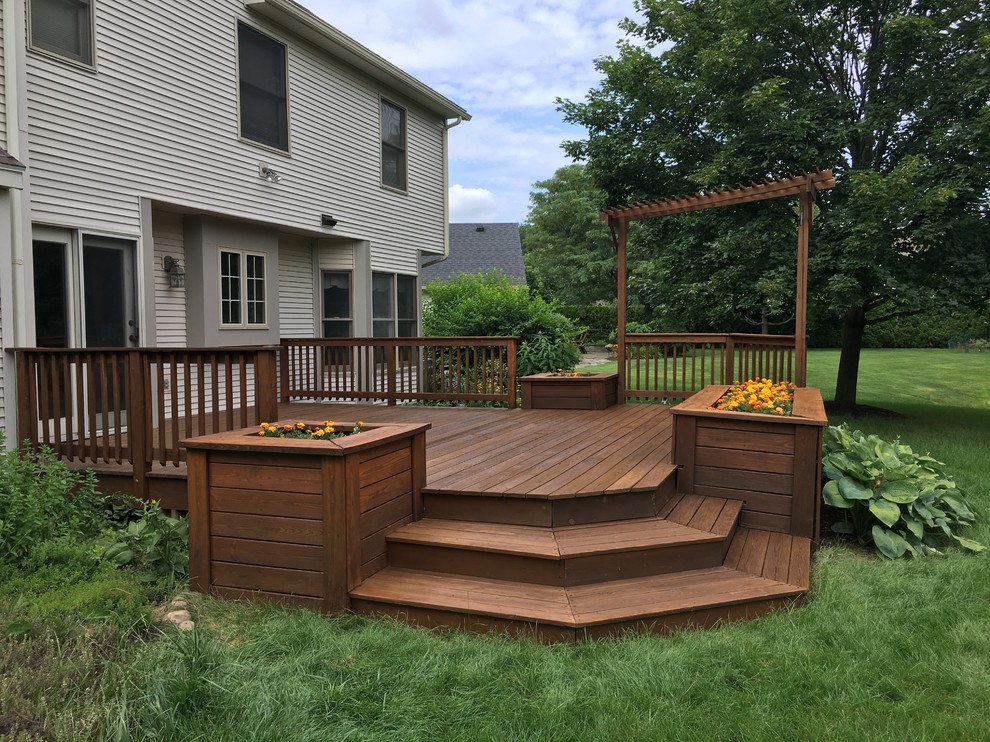 Choose a Location
The location of your deck is critical for several reasons. It will dictate the size and shape of your deck and the type of foundation required. To avoid future problems, pick a good site that is level and has good drainage. It should also be close to your home for easy access.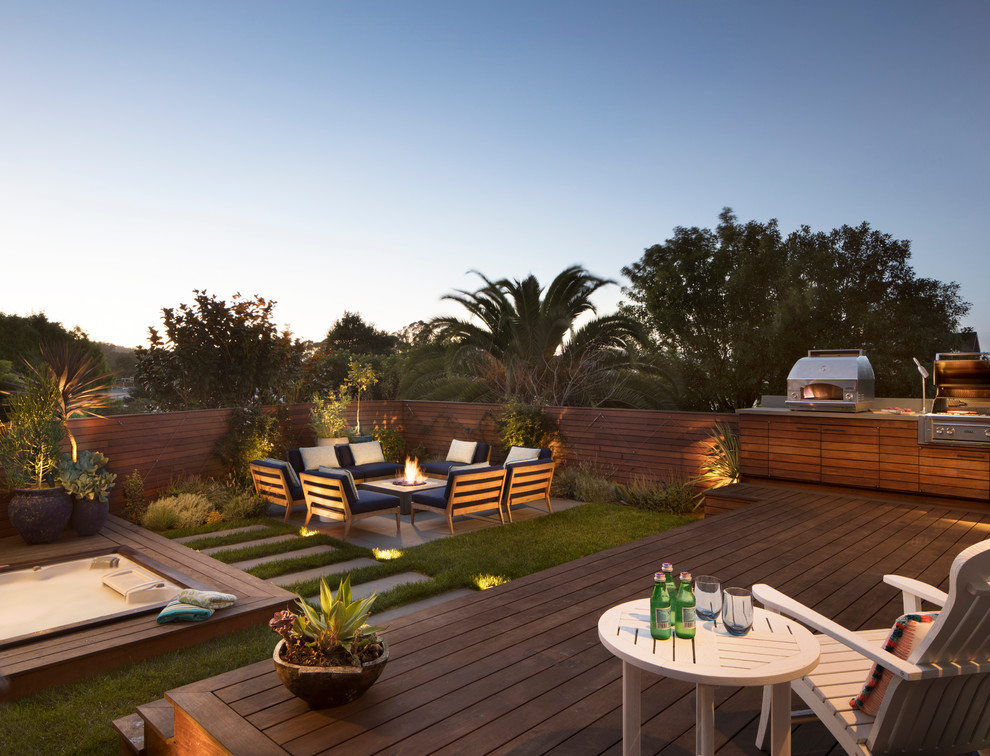 Create a Plan
Every project necessitates a plan and building a deck is no exception. You must determine the size, shape, and design of your deck. Make a rough sketch of what you want it to look like. Include any desired features, such as a built-in bench or planter box. You can start shopping for lumber and other materials once you know the size and layout. Consult a lumber supplier for assistance in selecting the appropriate lumber for your project.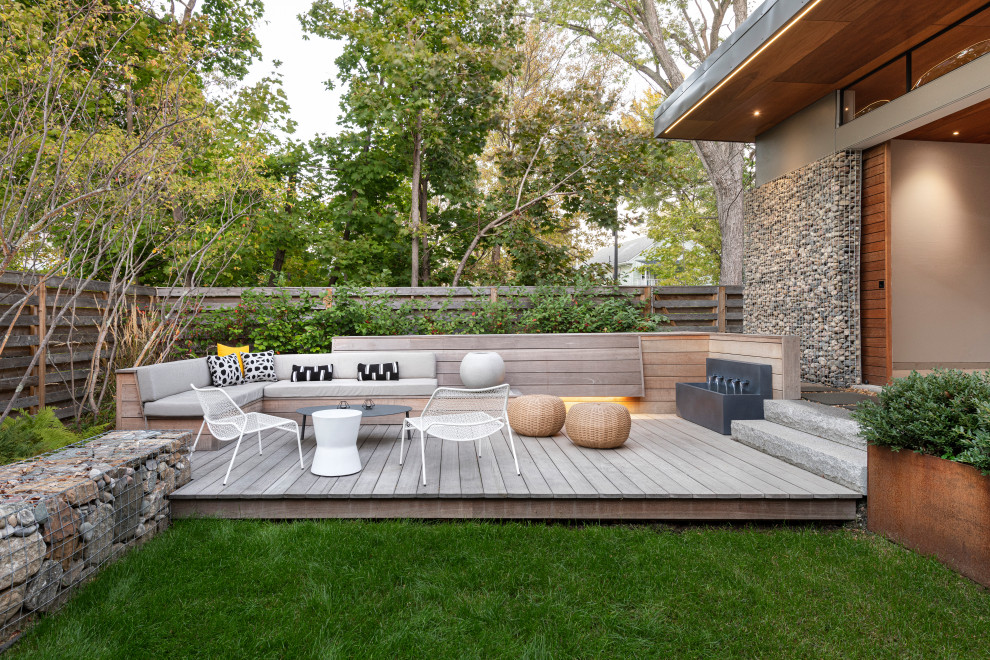 Photo by Harper Elm General Contractor
Site Preparation
Clearing the area of any debris, removing any vegetation, and leveling the ground are all part of site preparation. If you intend to pour a concrete foundation, you may also need to excavate the area. Site preparation can be time-consuming, so keep that in mind when planning your timeline.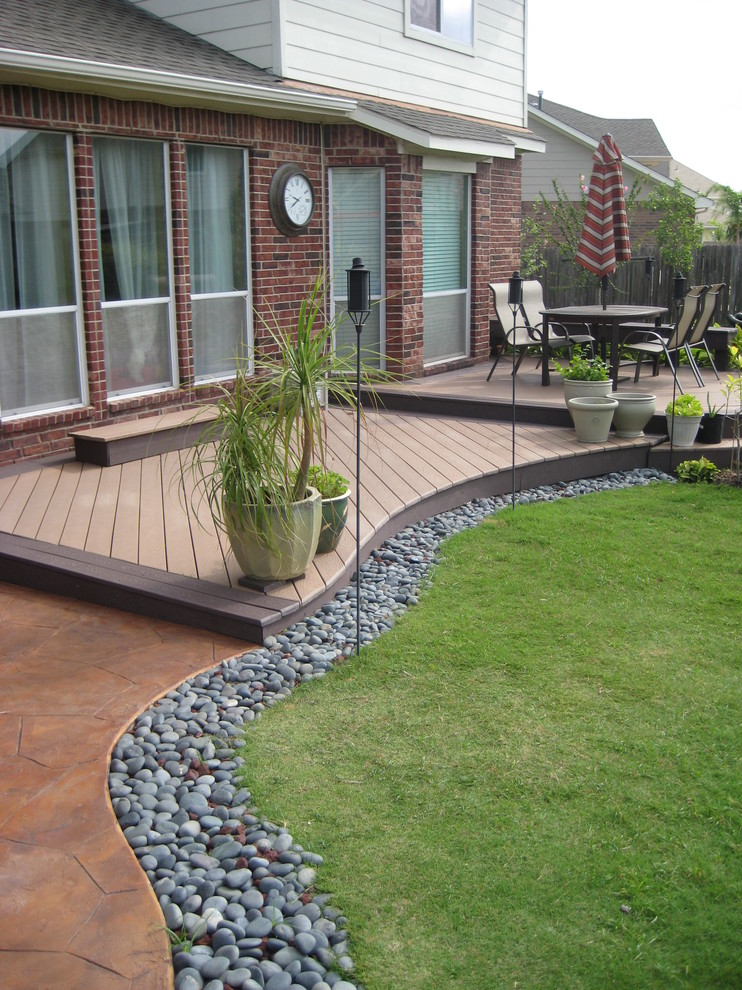 Photo by Wood Crafters of Texas – Patio Covers
Start Building
It's finally time to start working on your deck. Install the ledger board, which is the horizontal beam that will be attached to your house, first. The joists, or beams supporting the decking boards, should then be installed. Finally, attach the decking boards and any additional features you desire, such as railings or stairs.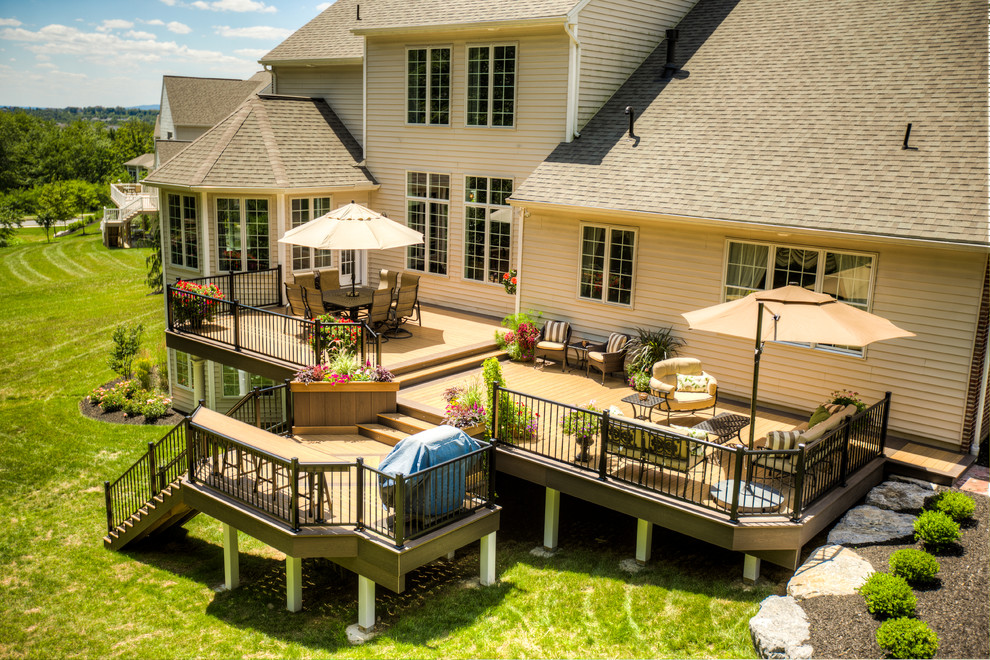 Photo by Stump's Decks and Porches
Building a deck can be a significant undertaking, but it is certainly doable if you take things one step at a time. When you're ready to start building, the first thing you'll need is lumber. Because lumber is the structural foundation of your deck, it must be chosen with care. Because there are so many different types of lumber available, it's critical to consult a lumber supplier to ensure you're getting suitable lumber for your project.
Author Bio
Rachelle Wilber is a freelance writer living in the San Diego, California area. She graduated from San Diego State University with her Bachelor's Degree in Journalism and Media Studies. She tries to find an interest in all topics and themes, which prompts her writing. When she isn't on her porch writing in the sun, you can find her shopping, at the beach, or at the gym. Follow her on Twitter and Facebook: @RachelleWilber; https://www.facebook.com/people/Rachelle-Wilber/100009221637700/