A driveway is a massive selling point for any home. It's one of the first things that prospective homebuyers see when they pull up to a property, and it can be a make-or-break factor in their decision to buy or remodel. With that in mind, it's important to choose a material for your driveway that is durable, low-maintenance, and visually appealing, whether or not you're planning to put your home on the market. You could simply be looking to fix up or replace the driveway you already have. No matter the reason though, here are five different options available to you when it comes to your driveway.
Concrete
There are many reasons concrete is such a popular choice for driveways. It's strong and durable, which is ideal for busy families who don't have time to dedicate to upkeep. Concrete is also easy to care for, making it a wise choice for those who want a low-maintenance driveway. Concrete driveways can also be stained or stamped to give them extra visual interest. If you're considering concrete for your driveway, be sure to consult with a concrete contractor, someone like D & M Concrete, to get the best results.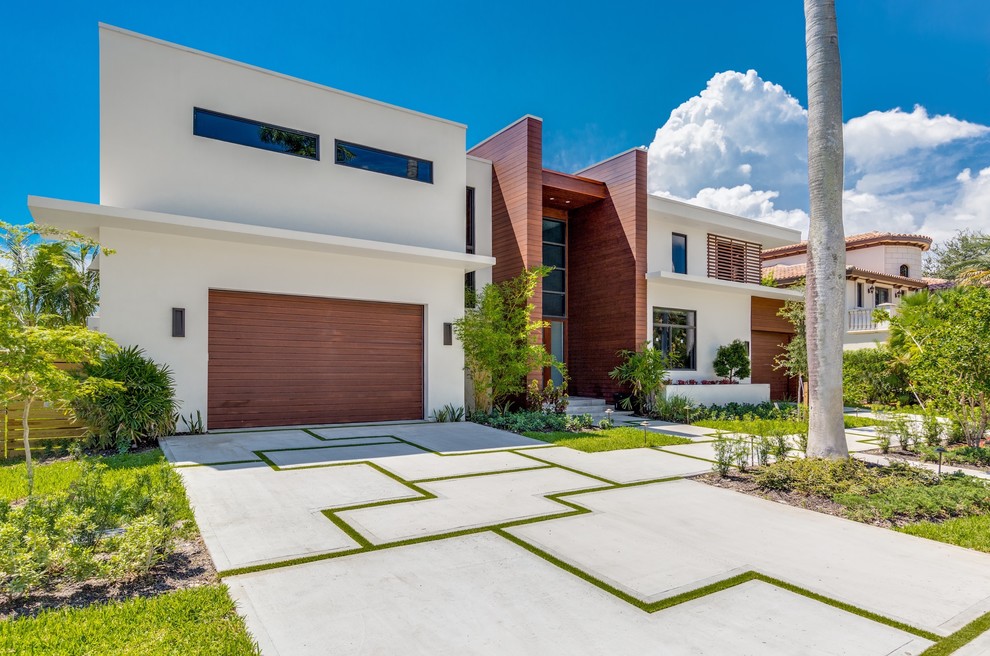 Asphalt
Like concrete, asphalt is durable and relatively easy to care for. Asphalt driveways can also be resurfaced every few years to keep them looking fresh and new. One potential downside of asphalt driveways is that they tend to be darker than other materials, so they may absorb heat more readily during hot summer days.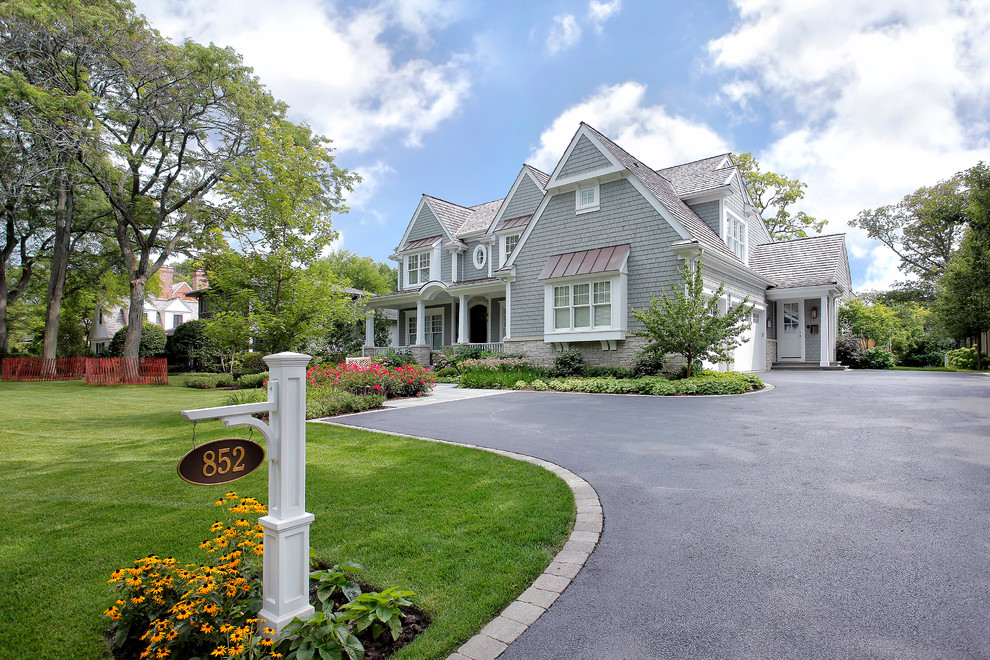 Gravel
Gravel driveways are a more rustic option that can give a property charm and character. Gravel is also an affordable material, making it ideal for budget-conscious homeowners. The main downside of gravel driveways is that they require more maintenance than other materials as you'll need to rake loose gravel back into place on a regular basis.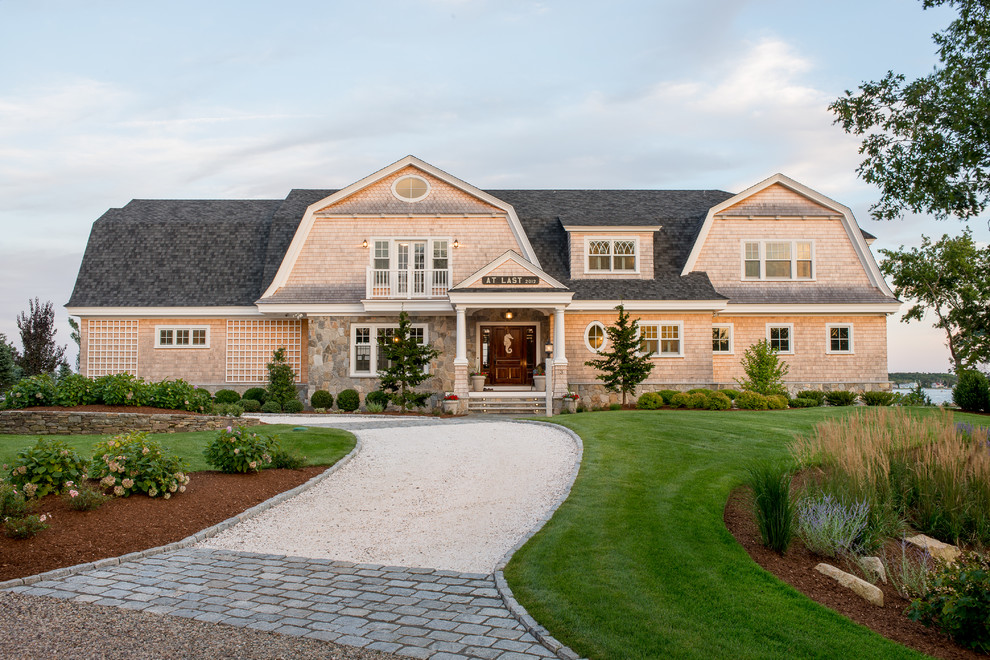 Photo by McDougal Architects & Interior Designers
Brick
Brick driveways are a popular choice for many homeowners due to their upscale appearance. Made from fired clay, bricks are available in a range of colors and styles to suit any aesthetic. In addition, brick driveways are easy to care for; simply sweep them clean as needed and hose them down on occasion. Some homeowners also choose to seal their brick driveways to protect against staining though this isn't required for most types of brick. Regardless, a brick driveway can provide years of trouble-free use. When properly installed and maintained, a brick driveway can greatly improve the curb appeal of any home.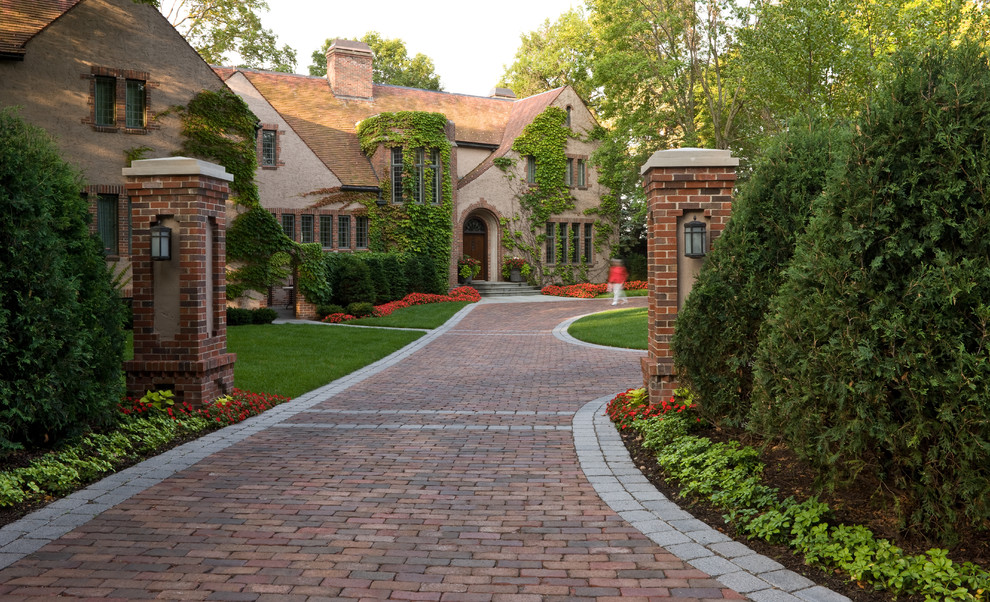 Stone
Stone is an increasingly popular choice for driveways, due to its many benefits. First of all, stone is very durable, meaning that it will last for many years with proper care. It is also low-maintenance, as it does not require regular sealing or other treatments. In addition, stone is available in a wide range of colors and textures, making it easy to find a style that fits your home. Finally, stone driveways are environmentally friendly, as they allow rainwater to seep into the ground rather than running off into storm drains. For all these reasons, stone is an excellent material choice for a new driveway.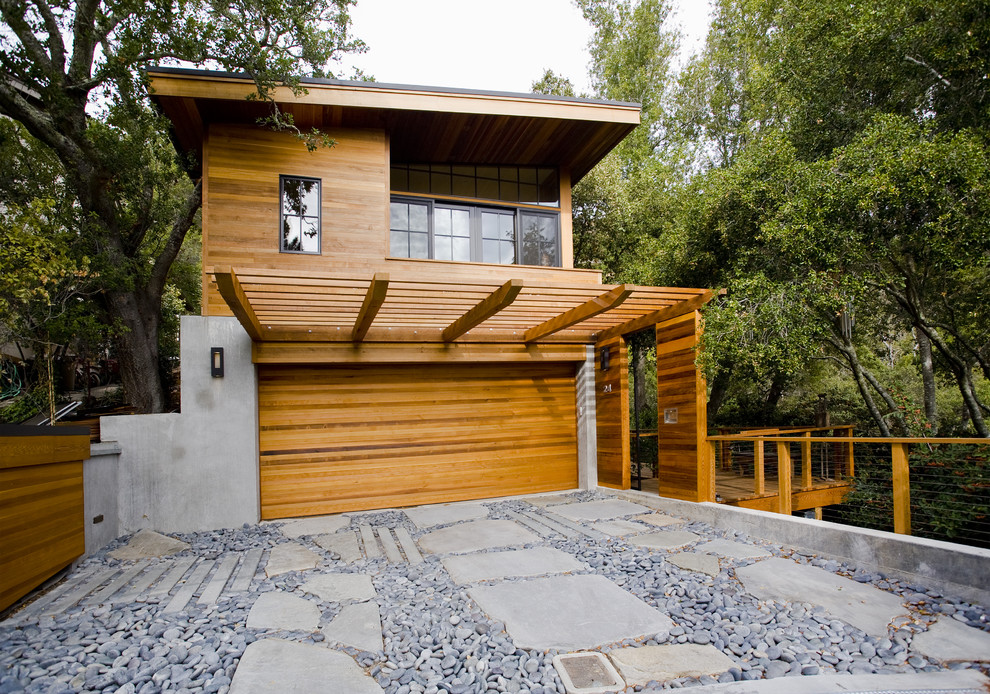 Photo by Fulcrum Structural Engineering
Choosing the right material for your driveway is an important decision; after all, it's one of the first things prospective homebuyers will see when they pull up to your property. Luckily, there are plenty of great options available that are sure to meet your needs in terms of durability, maintenance, and appearance. Concrete, asphalt, gravel, brick -all make excellent choices for driveway materials. Just do your research before making a final decision so you can be sure you're choosing the best option for your home sweet home!