As summer weather comes, you start to have more and more opportunities to entertain at your home. You can get your deck set up so that you can have guests gather outside, and so that everyone can be comfortable while doing that.
Consider Investing in New Finishes for Your Deck
There are certain things that you can change about your deck to give it a whole new feel. You might stain the whole deck, changing its color to make it more modern. You might look at a glass baluster deck railing online and imagine how adding something like that to your deck would make the deck look completely different. You can change up different parts of your deck to get your friends talking about it when they come to visit.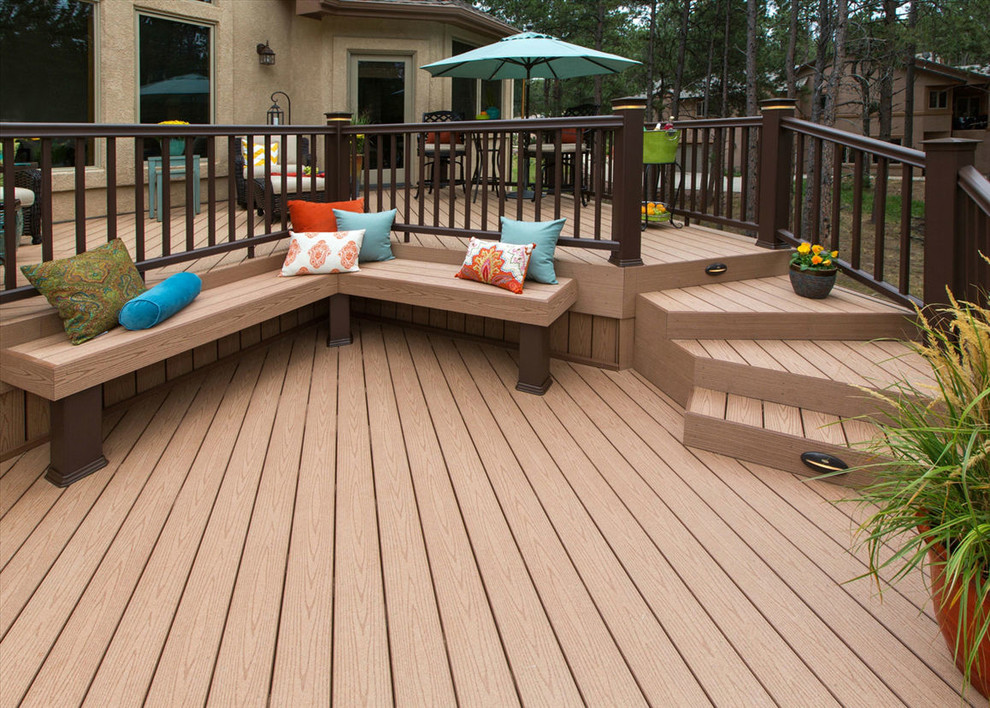 Photo by Lampert Lumber – Rockford
Set Your Deck Up to Be an Appropriate Gathering Place in All Weather
It is important for you to be able to entertain outside even if the weather is not the best. If you have already invited a group of friends to come sit on your deck and it starts to rain, you need to still be able to have them visit. You should invest in umbrellas and other coverings for your deck. You should think about adding a fireplace or another heating element to the deck.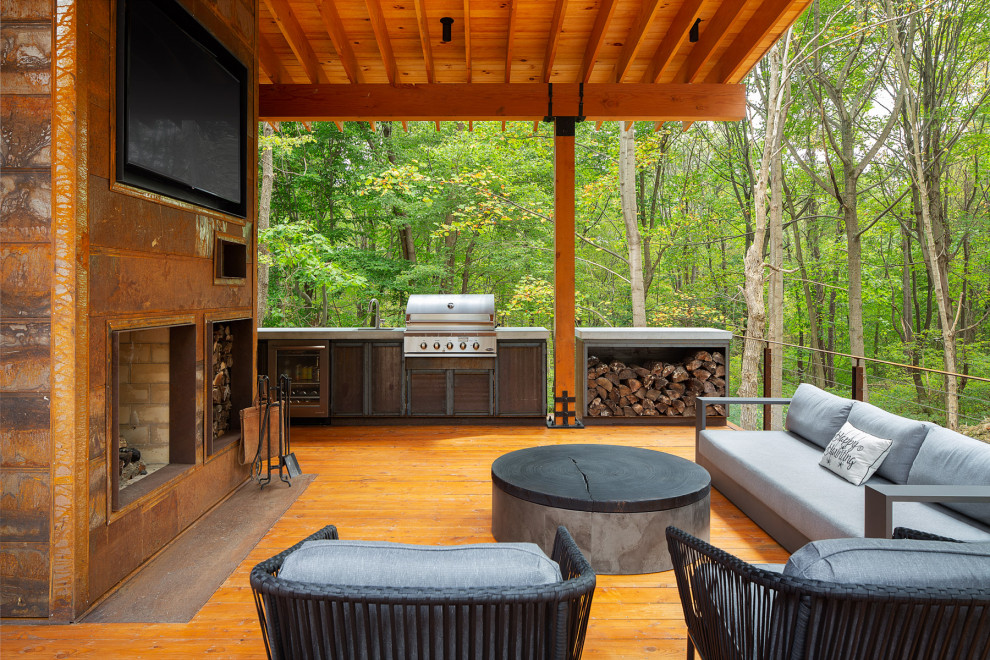 Make Sure Your Deck Is Clean
Before you can bring people together to be entertained on your deck, you need to do a thorough cleaning of the deck. You should wash the railings on the deck and the exterior of your home that borders the deck. You should spray off the floor of the deck and make sure that all of the furniture and other items that you have sitting out on the deck are clean, as well.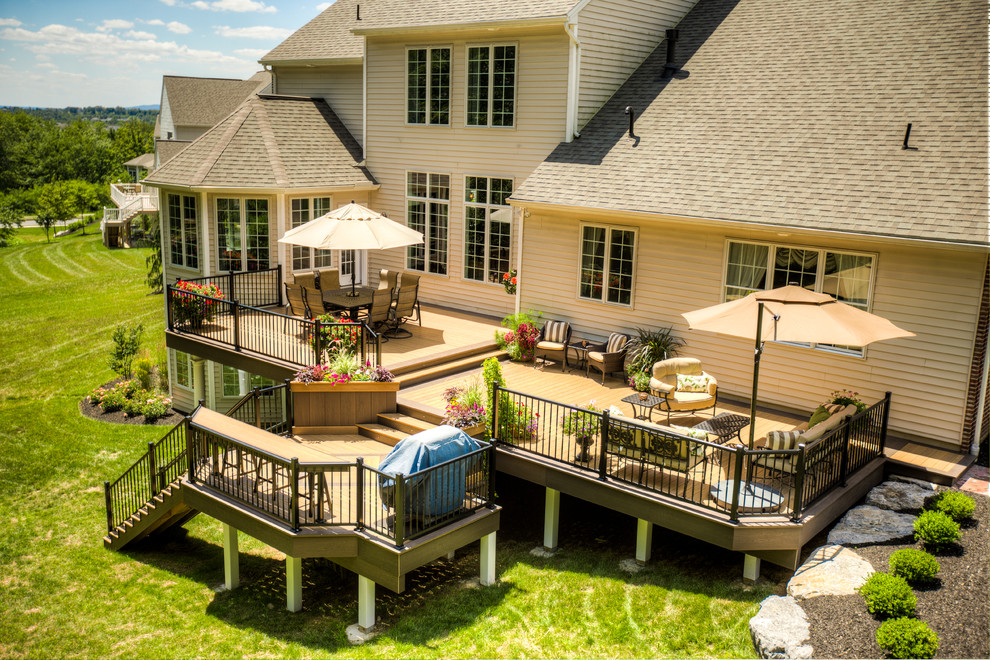 Photo by Stump's Decks and Porches
Consider Replacing Cushions on Furniture
If you have furniture on your deck that you have used in previous years, it might be time to replace some of the cushions on that furniture. It might be time for you to buy new throw pillows to keep on your deck, as well. You want everything to be looking nice and new when you bring friends to your home.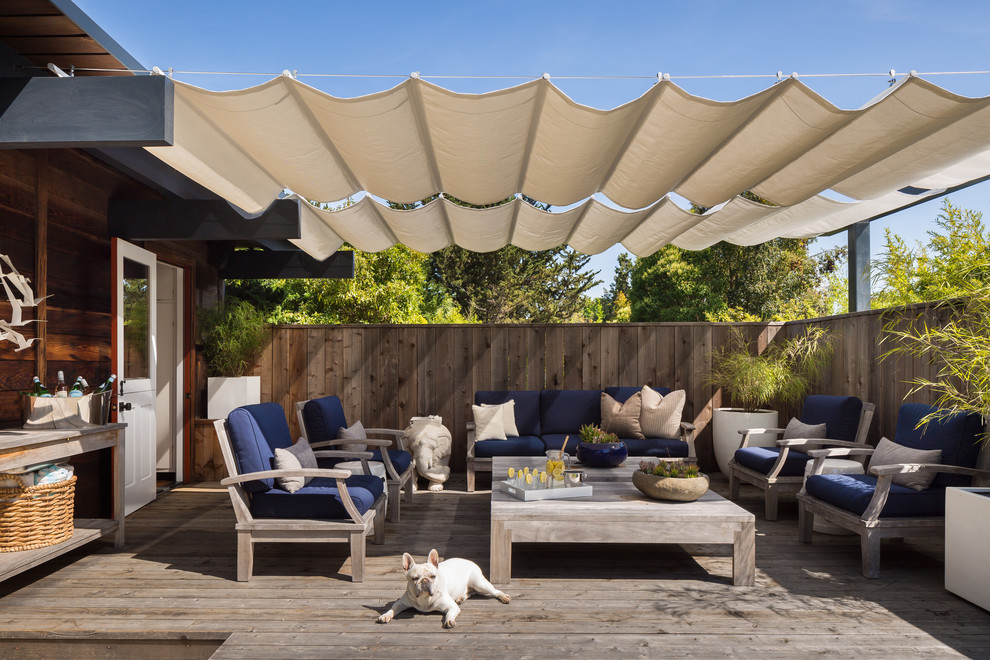 If you take a little time to clean your deck and replace a few things that are out on it, you can make that deck into the perfect entertaining space.