There's something incredibly satisfying about having a cozy spot to work on your outdoor projects, and if you're lucky enough to own a shed in your backyard, then you know exactly what I mean! Whether it's an area for woodworking or simply storing all of your garden tools, the right additions can make any shed feel like more than just another workplace. Today we'll be exploring some ideas that can help turn your shed into a space fit not only for completing projects but for enjoying them as well. From adding amenities to cultural inspiration, read on to see how you can transform any ordinary workplace into an area worthy of spending time outside and away from it all.
What Can You Do to Make Your Shed a Place Worth Spending Time in
If you're looking to make your shed a paradise, introducing the shed of your dreams is the perfect place to start. With the right set-up, there's no limit to what you can do with this outdoor space. Whether you're looking for a gardening area, or just a quiet spot to relax and enjoy some peace and quiet – finding ways to make this outdoor space comfortable and inviting is key. You can style it with furniture, hang artwork or string up fairy lights to really give it a cozy feel. And if all those ideas tickle your fancy, throw in some extra storage solutions, and quirky decorations and even create an entertainment zone. However you decide to transform it, one thing's for sure – with all these options at hand, your backyard shed will be worth spending time in!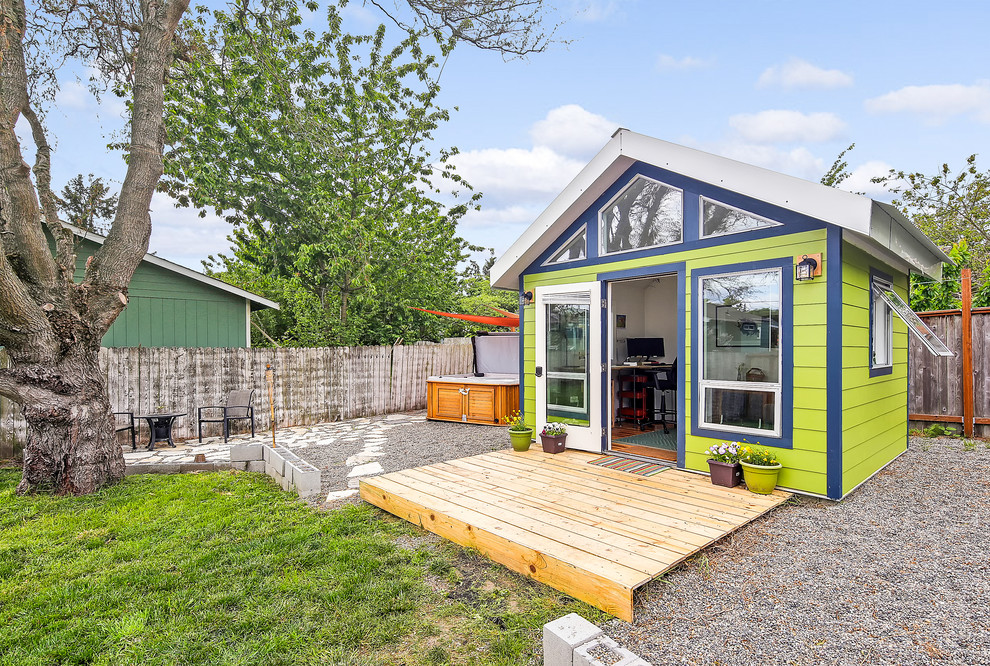 Photo by Leah Davidson at Windermere Real Estate Midtown
Use Colorful Paint to Make a Statement
Painting your shed can be a fun and creative way to make it an even more inviting place. You can choose the best color for you, whether it be a neutral color that subtly complements your outdoor space or something like a bright color to make a striking statement. Whatever you decide, make sure that the paint you use is meant for outdoor wood and designed to hold up against the constant wear and tear of the elements. High-quality paint can give your shed a refreshed look and help extend its life by protecting it from rain, wind, and UV exposure. With just a bit of effort, you can give your shed some personality with color and make it worth spending time in!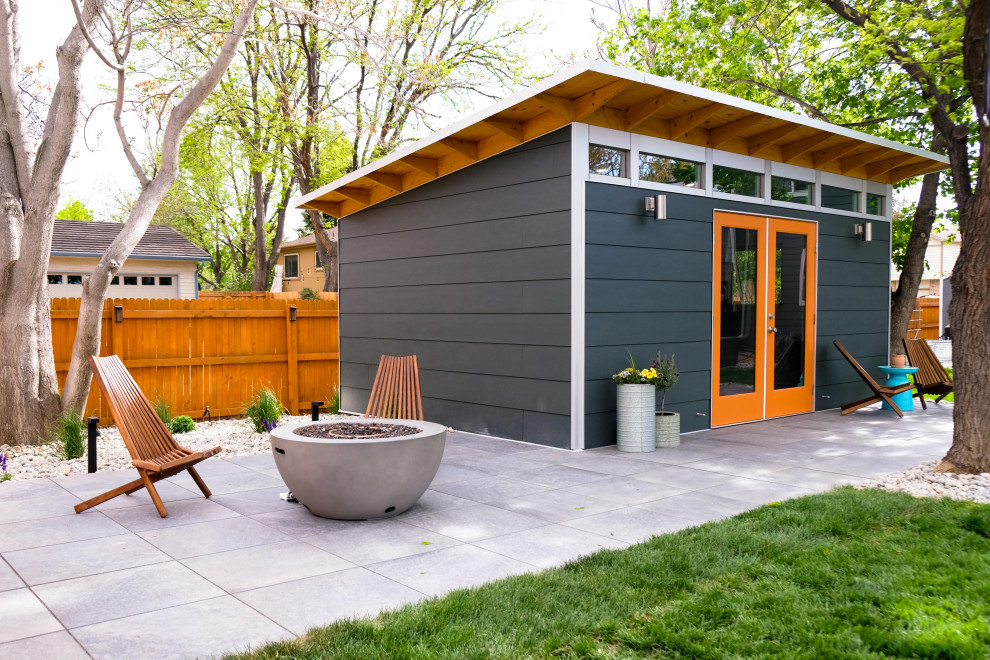 Photo by Studio Shed – Live Large. Build Small.
Create a Homey Feel with Uniquely Personalized Decorations
If you want to make your shed feel like an extension of your home and an inviting place to spend time, consider adding some artwork. Hang paintings or printed photos that remind you of special places or moments, or brighten up a wall with vibrant abstract art. By creating a uniquely personalized set of decorations for your shed, it instantly becomes much more than just a place for tools and lumber – with the right pieces, it can become a peaceful retreat, perfect for relaxation and rejuvenation on those warm summer days.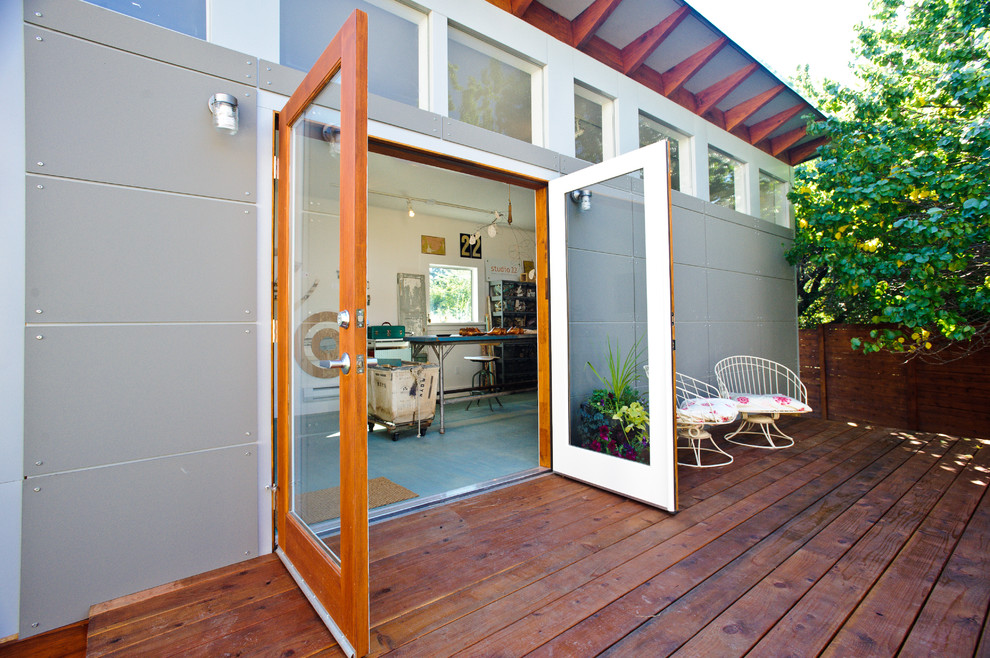 Photo by Studio Shed – Live Large. Build Small.
Find Ways to Utilize Space and Comfortably Spend Time in the Shed
Add personality to your shed with furniture that's both practical and comfortable. Adding rugs, chairs, cushions, and tables will make being outside even more enjoyable while giving your shed a cozy feeling. You could even bring out some of the indoor furniture to use in the shed or create your own unique pieces with palettes, logs, or other found objects! Get creative with it – open up yourself to possibility and you'll be able to perfectly define what an outdoor space should look like for you.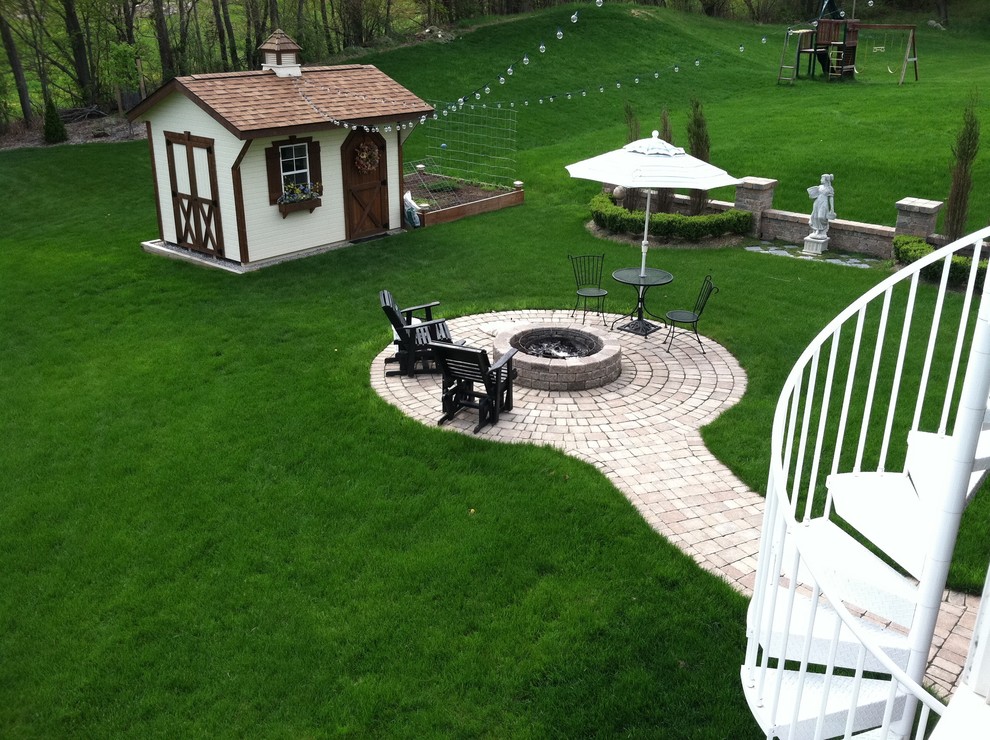 Illuminate the Area and Provide Air Circulation
Accomplishing a project in your shed can be even more enjoyable if the right features are taken care of. Calling an electrician, or having fun installing lighting and fans is one sure way to make sure you have a comfortable, inviting atmosphere while you're working. Not only will the space immediately become brighter and more vibrant, it will also become cooler and airier – thanks to air circulation from the fan. This can be an especially welcome upgrade during summer months when temperatures outdoors can be uncomfortable. So why not make your shed somewhere you actually want to spend your time after all? Upgrade yours with some well-placed lights and fans today!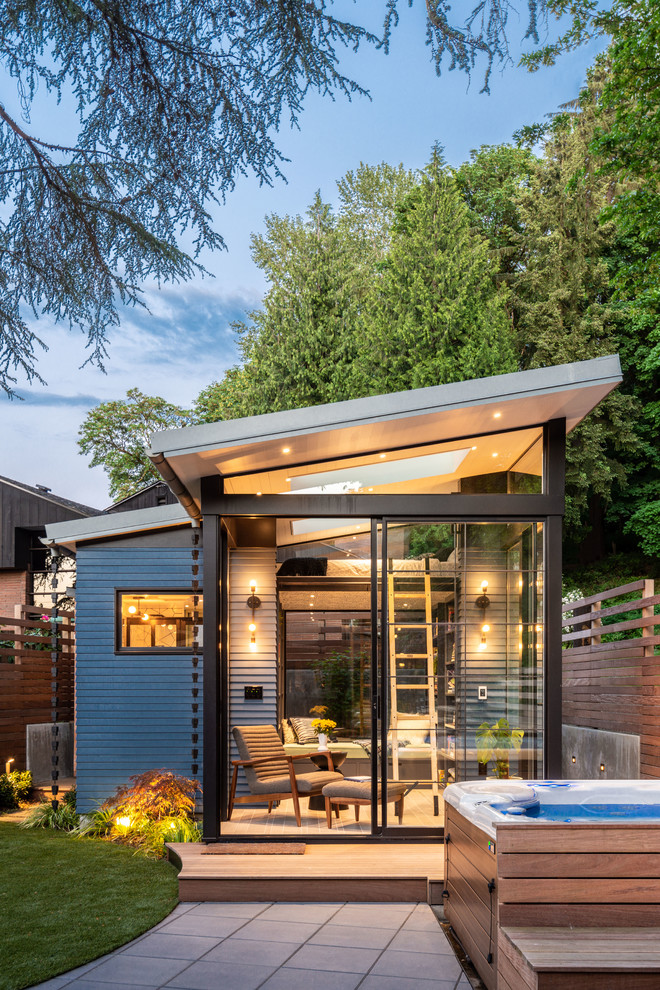 Bench Seats, Bean Bags, or Chairs, Have Fun Choosing Furniture That Fits Your Style
Adding seating options to your shed can instantly transform it into a cozy spot to spend time in or use for hosting guests. A bench seat is a classic choice and provides roomy seating that you can get creative with, like adding some throw pillows or blankets. Bean bags are an option if you're looking to add something colorful and lively to the space. Lastly, if you're more of an indoors-type person, then try adding a few chairs that fit your style. Whether it's modern, traditional, rustic, or farmhouse – there are plenty of furniture choices today that will help make your shed stand out while bringing comfort and warmth too.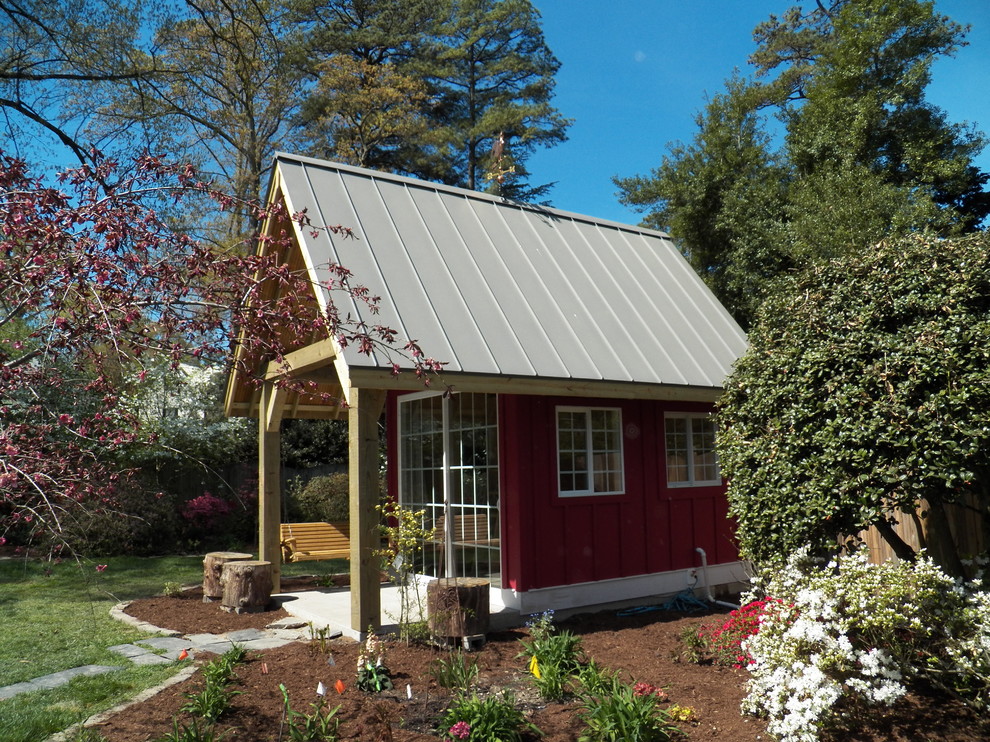 Photo by Virginia Tradition Builders LLC
You don't have to sacrifice style while sprucing up your shed. With just a few additions, you can transform your shed into an attractive and comfortable place you'll never want to leave. Start with a nice coat of fresh paint – choose whatever color fits your aesthetic best. Hang artwork for a homey touch and add furniture based on the amount of space you have and how you plan to use it. For lighting and air circulation, set up some fans and lamps. Finally, be sure to include seating options such as bench seats, bean bags, or chairs that fit your own unique style. By following these simple steps, you will soon have the shed of your dreams!
Author Bio
Meghan Belnap is a freelance writer who enjoys spending time with her family. She loves being outdoors and researching new topics that help to expand her horizons. You can often find her buried in a good book or out looking for an adventure. You can connect with her on Facebook right here and Twitter right here.