Having your own private space to paint, do yoga, or create music is a dream for many creative people. However, that dream could become a reality faster and easier than you might think.
Today, there are many prefabricated buildings you can buy that are ready to set up on a foundation. Likewise, there are also many kits you can buy to quickly and easily build your customized studio in your backyard.
Prefab Sheds
You have probably seen these cute, wooden buildings at your local building supply, or even along the side of the road. These simple, plywood buildings can make a fine studio or tiny house, as long as you pay attention to customizing it with insulation, plumbing, and electricity to suit your needs.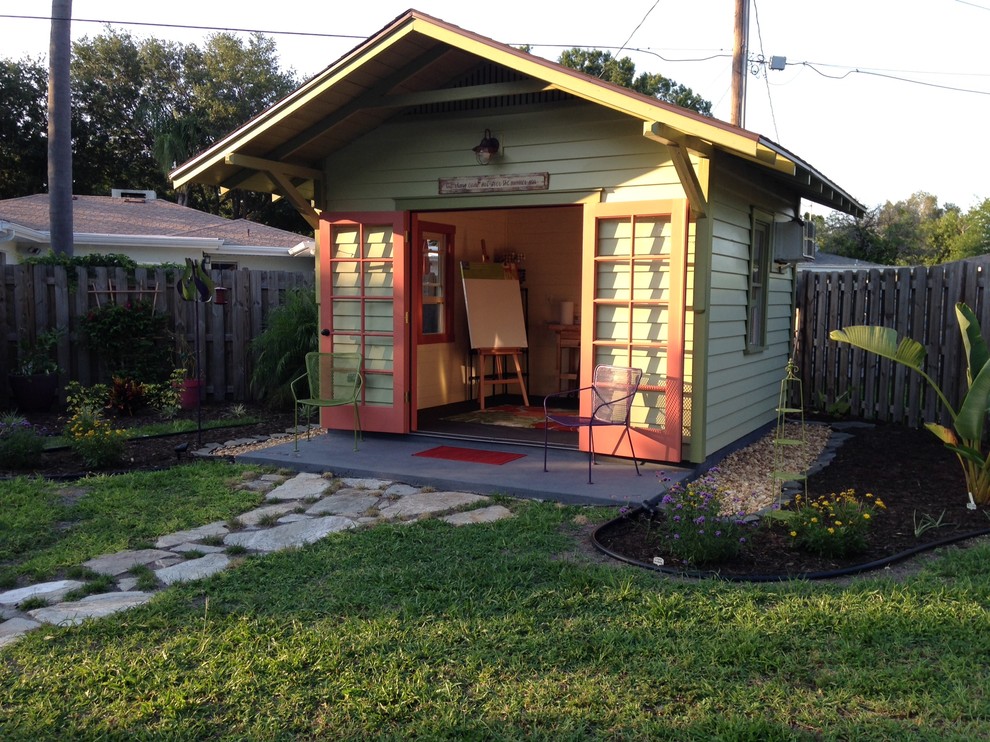 Photo by Historic Shed
The downside to a prefab shed is that they are not known to be highly durable. Before you buy, make sure to inspect the shed for quality workmanship and materials. With care, a prefab shed can last for decades.
Steel Buildings
Unlike a prefab shed, a steel building can be scaled to any size you need. However, depending on the size of the building, you may need to rent specialized equipment or hire someone for the structural steel erection. This involves erecting the steel beams that form the framework of the building.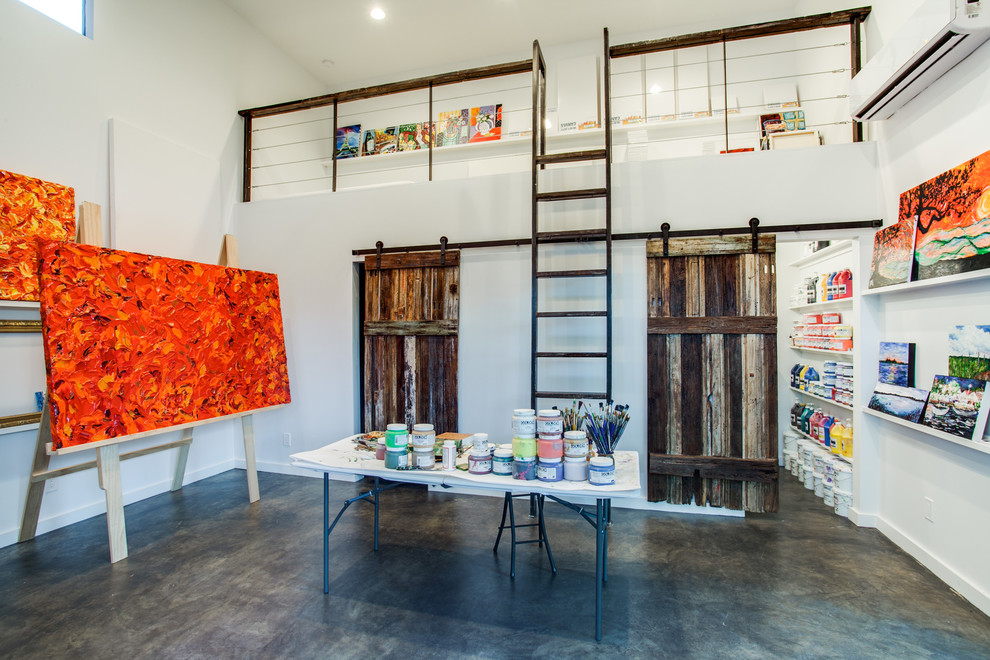 Photo by Richardson Residential
Unlike a prefab shed, a steel building is very durable. A steel building can stand up to high winds, heavy rain, snow, and even earthquakes and tornadoes. Finally, a steel building is virtually fireproof. A steel building could be a very good choice for a metal artist or a ceramic artist.
Cabin Kit
For the true artist, a cabin kit could be just the thing. These kits come with pre-cut lumber, hardware, and detailed instructions for putting it together. A log cabin kit is perfect for the ultimate in rustic charm. You can even buy cabin kits online at your favorite online superstores.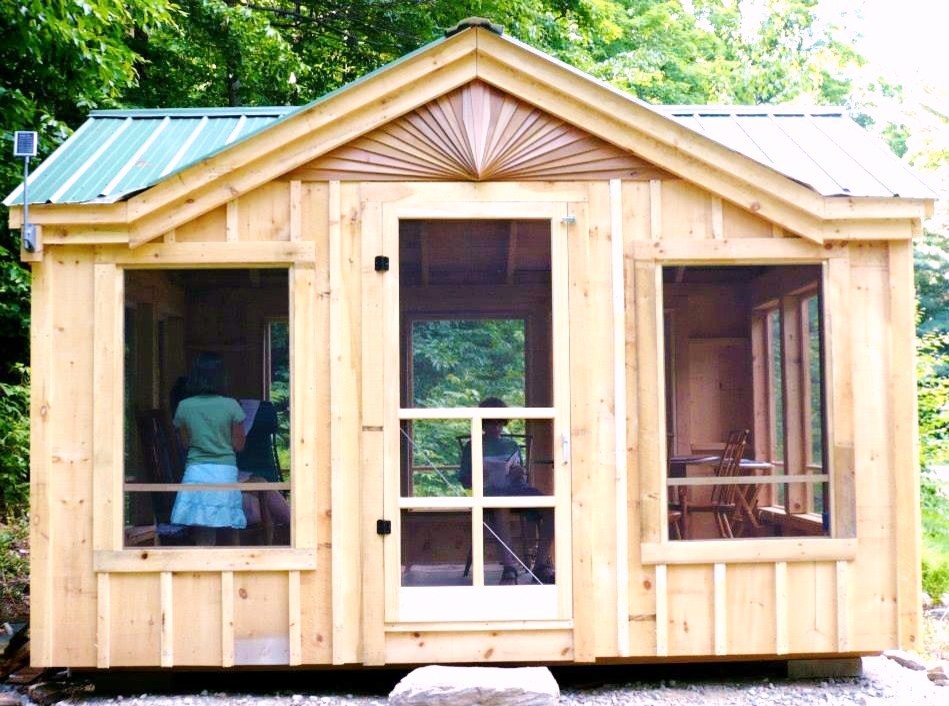 Photo by Jamaica Cottage Shop Inc
The downside to a cabin kit is you do need a degree of experience to put it together, as well as some tools. However, a cabin is not only charming, the thick, log walls provide excellent insulation against whatever weather Mother Nature throws your way.
Recycled Materials
For the truly creative, there is nothing like building a small studio out of recycled and found materials. It may take some time to collect all of the windows, walls, and doors to build your studio, but the result is deeply rewarding. Not only have you created a unique studio, but you've also done your part for the environment.
When you're building a detached studio for your home, you have a lot of options. How you plan to use the space—whether for art, exercise, or another hobby—will affect the materials you use to build the studio and how big you make it. Take the time to sit down and think about what you need from your studio, so that you can make the best choice for you.
Author Bio
Anita is a freelance writer from Denver, CO. She studied at Colorado State University, and now writes articles about health, business, family and finance. A mother of two, she enjoys traveling with her family whenever she isn't writing. You can follow her on Twitter @anitaginsburg.