Dim lights, solid backdrops and smooth floors provide simple yet bold looks for your kitchen. You can transform a dull, unremarkable kitchen into one that is admired and complemented by many. The following are 4 upgrades to enhance the basic appeal of any kitchen.
Install or Replace the Backsplash
The backsplash is the vulnerable part of the wall behind the kitchen sink. This is where a lot of water damage will occur on a wall that is made of a thin, weak material. Replace this area with a stronger and more durable glass or porcelain tile. A tile installation allows you to choose from a wide range of unique designs, as well.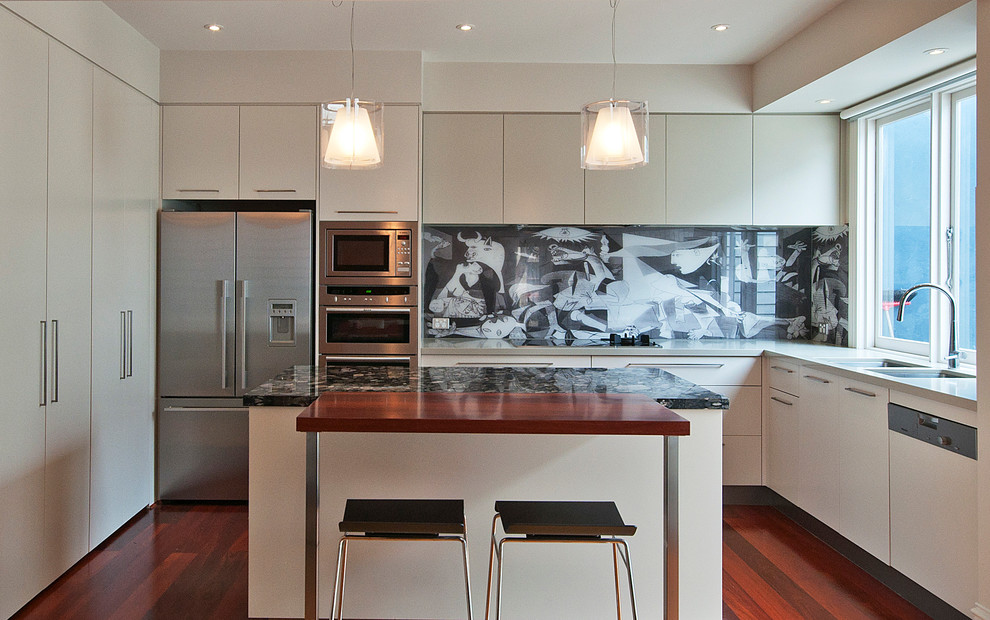 Upgrade the Flooring
The floor is the sleekest and most practical feature in your kitchen. However, unpolished hardwood flooring is the least practical type to maintain. Over time, water damage results in rotting and splintering that makes it dangerous to walk barefoot. Replace your floor with a smooth tile, limestone, or concrete that is resistant to water damage. Those who prefer the hardwood look should choose a polished floor made of strengthened wood.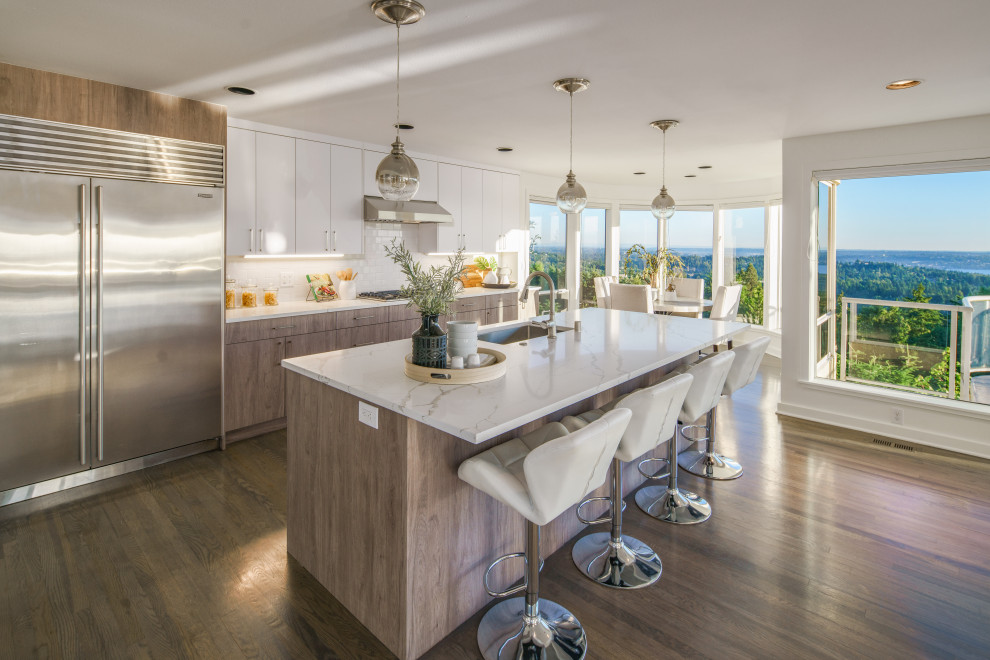 Photo by Brilliant Staging and Design
Replace the Fridge
It's less common to see an old, white fridge covered in dirt stains in a modern kitchen. Nowadays, appliance makers are coming out with streamlined stainless steel designs. Choose a sleek-looking fridge that is also energy efficient, so you keep the interior cool while reducing the costs of your energy bills.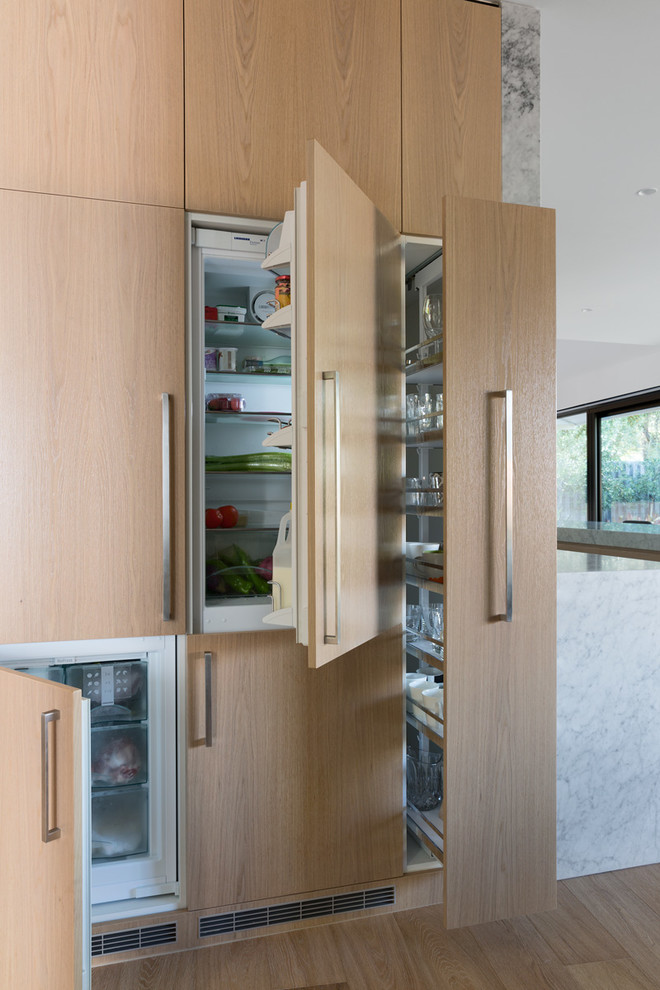 Photo by STUDIOMINT Architecture & Interiors
Replace the Lighting
There are different types of lighting styles available to complement any room. Ambient lighting provides a dim, subdued look that is not too bright and not too dark. There is no longer any need to have a bright overhead light to see what you're doing while cooking. Ambient lights increase the sense of style and relaxation in the room. Backlighting is ideal when you want to illuminate the stove or sink for easier viewing. This style is helpful to people who want to use the kitchen without flooding the whole room with a bright light.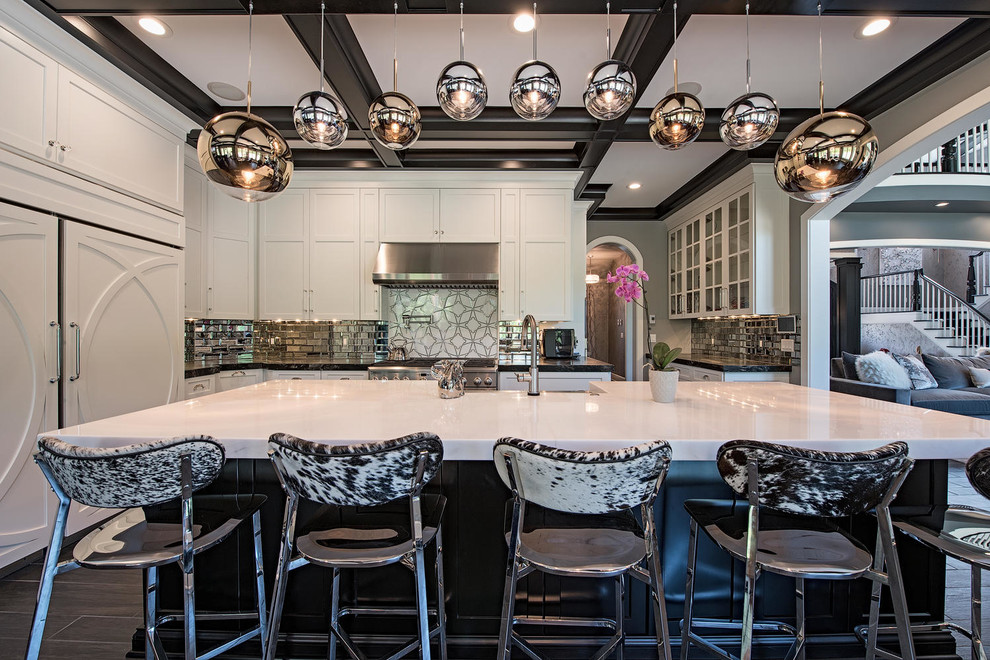 Photo by Adeas Interior Design LLC
You may find more than a handful of flaws with your kitchen, but it takes only one or two upgrades to improve its overall look and function. In addition, you want the kitchen to look simple and stylish without making a series of costly replacements. Consider everything from the installation of modern appliances to renovated floors as you make great upgrades to your kitchen.