Lighting fixtures are utilized in today's homes not only to provide lighting, but to make a design statement, achieving both illumination and design through a variety of fixtures that compliment and expand the style and feel of the home. Many fixture options offer easy installation, using your current electrical wiring to supply the power.
With a nearly endless array of options to choose from, upgrading lighting fixtures is a great way to enhance the appearance and usability of your home's interior space.
There are numerous types of fixtures to upgrade your home's interior. A few of the most popular options are included here.
Sconces
Sconces are a great choice to add some accent lighting to any area, and work particularly well in larger spaces and hallways. While these fixtures do emit some light, the main features are decorative, and sconces can be a beautiful addition to great rooms and larger hallways where a more decorative touch is needed.
Chandeliers
Chandeliers are always a strong option to add a significant amount of flair to a room. They can range in size from small to very large, and offer virtually limitless design options. Typically, chandeliers produce ambient lighting, making them not only beautiful but also functional. Chandeliers are a great choice over dining room tables, as well as in foyers, living rooms, and bedrooms.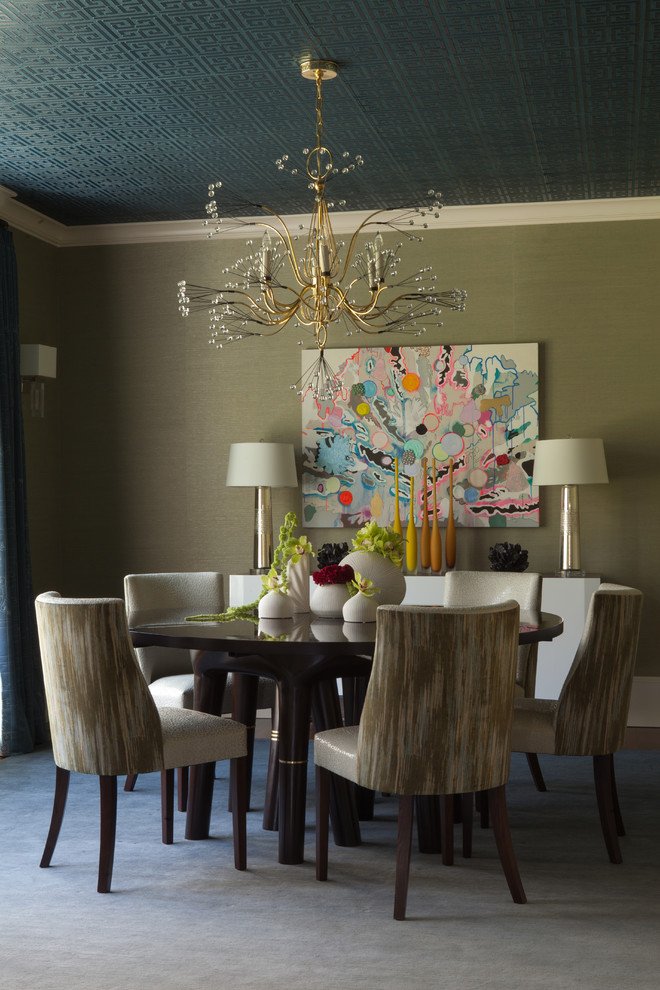 Photo by Amy Aidinis Hirsch
Pendant Lighting
Pendant lighting delivers a more metered style to a room. Oftentimes pendant lighting is used in a kitchen, over an island or the sink, but it may also be used over a dining room table. You may also use complimenting styles of pendant lighting and a chandelier in the same space, such as an open space for the kitchen and dining room that has a chandelier over the table and pendant lighting over the sink area.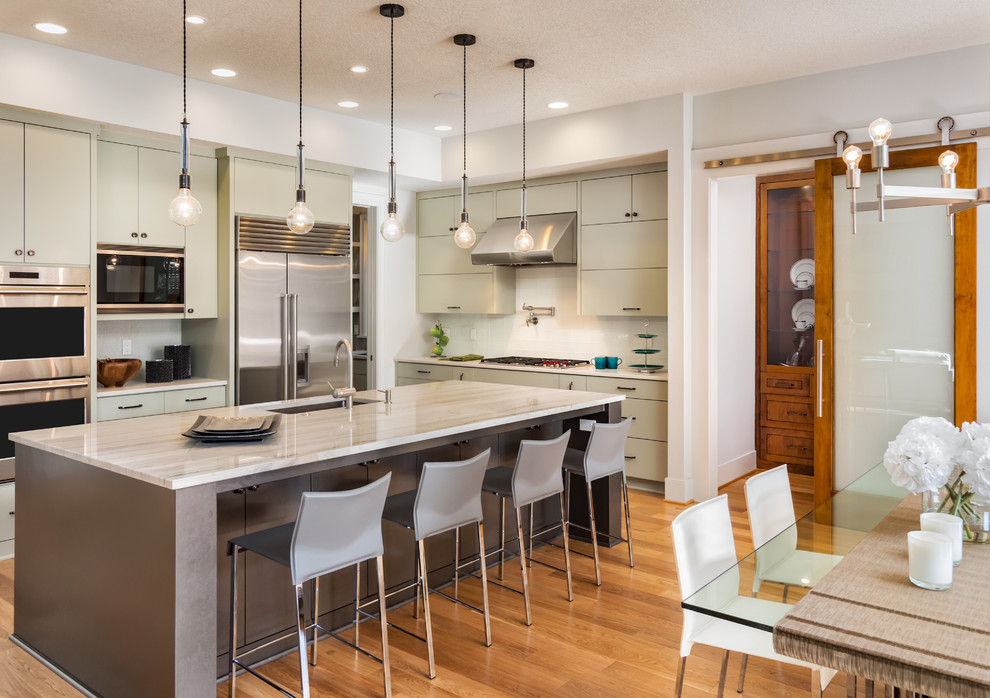 Photo by EverLast Construction
Flush Mount Recessed Lighting
Flush mount recessed lighting is another great option for ambient lighting that provides a clean look, as there is nothing hanging below the ceiling line. Flush mount lighting is most often used in living rooms and bedrooms.
Photo by Nash and Associates Architects
Check out this link to Architectural Digest for some great ideas on living room lighting options that really make a design statement.
By searching options to illuminate your space, you can easily find lighting fixtures that meet both your lighting and design needs, giving you the bold architectural statements you desire while lighting up your space.