Open floor plans have been trending for several years now. It seems that everyone is looking to bring more daylight and spaciousness into their homes. This is a terrific concept for a family that enjoys spending time together. But, before you go knocking down the walls, let's explore some things you should consider.
Do a Reality Check on Your Lifestyle
It makes sense to first take a good look at how you currently live and assess the needs of everyone sharing the home. This may not matter if you live alone. If you live with a spouse and children, be cognizant of the needs of each individual.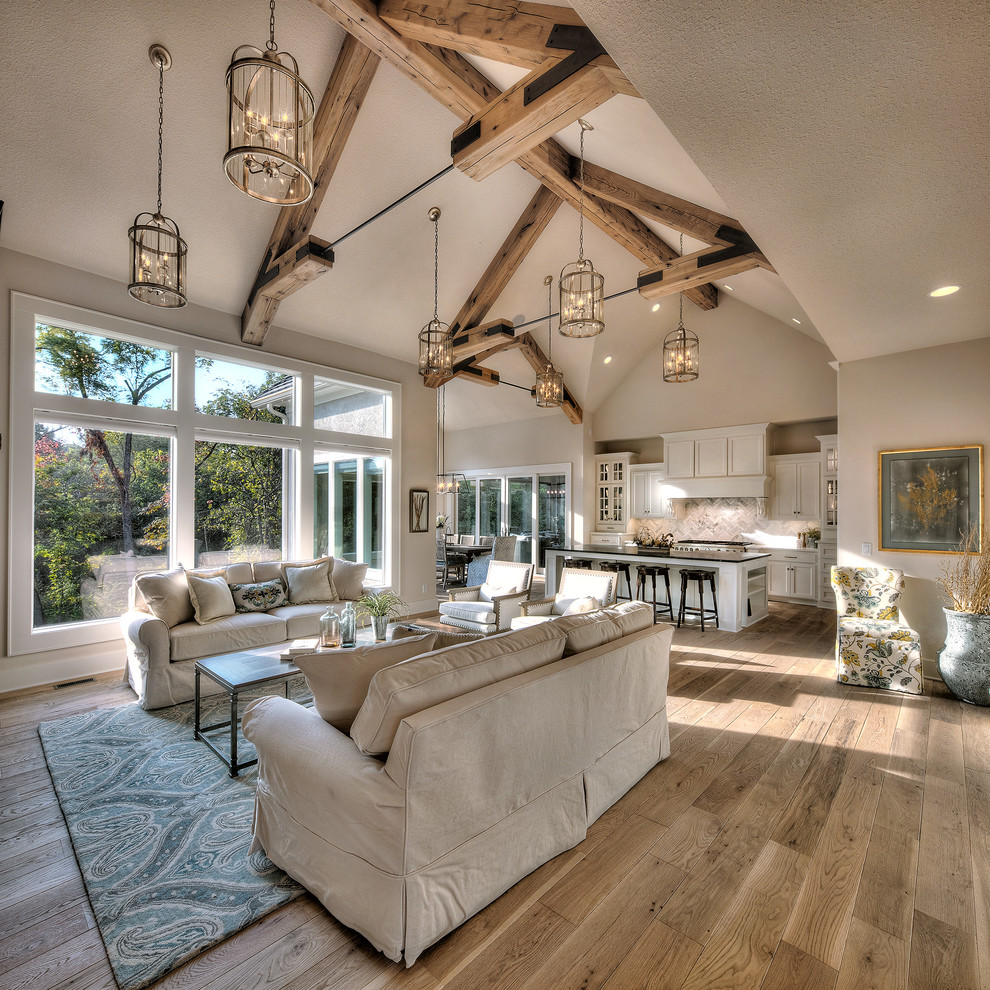 In an open space plan, it is likely you will be able to hear someone watching TV or someone else using appliances in the kitchen. Does your child need a quiet area to do homework?
Listen to the input that everyone sharing the space offers. You may have to consider creating perimeter or second-floor rooms for those who need more privacy.
Have the Structure of the Home Surveyed
It is worth the investment to consult with an architect or structural engineer to make sure an open plan will even work without having to bring in expensive steel framing just to support the second floor or roof.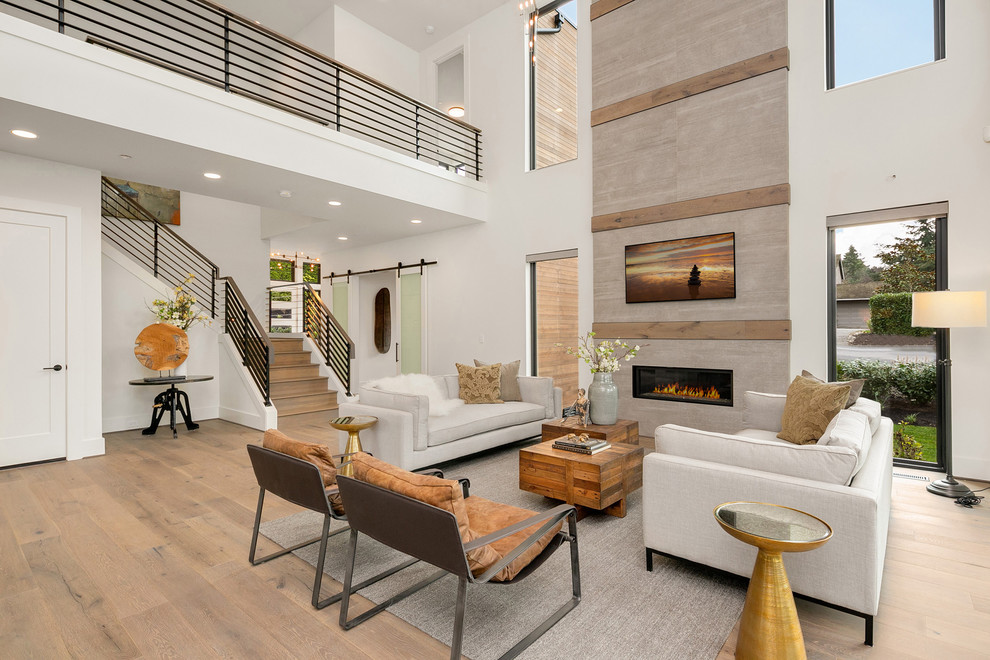 If the foundation and exterior walls are structurally sound, interior wall removal or wall repositioning may not be an issue. Older homes are especially tricky when thinking about structural integrity.
Think About Plumbing, Electrical, and HVAC
Interior walls are great places to hide plumbing pipes, electrical wiring, and heating and cooling ductwork. Do you have a crawlspace, basement, or attic to hide some of these necessities?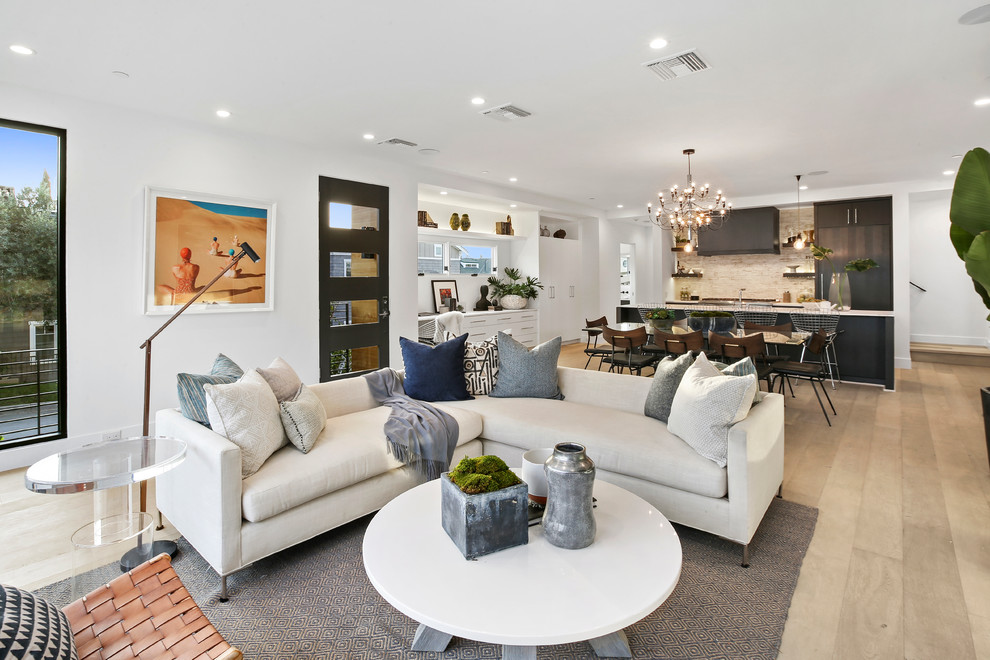 Electrical outlets are especially troublesome in an open floor plan. You need to plug things in and outlets need to be placed every few feet according to code. Become comfortable with the idea that some electrical outlets will be in the floor or incorporated into built-in cabinetry.
Take Stock of Your Furnishings and Decor
Once the house is opened up, it will be possible to see the family room and dining furniture, as well as kitchen cabinets from many different angles. Do these all go together or does each existing room have a unique theme?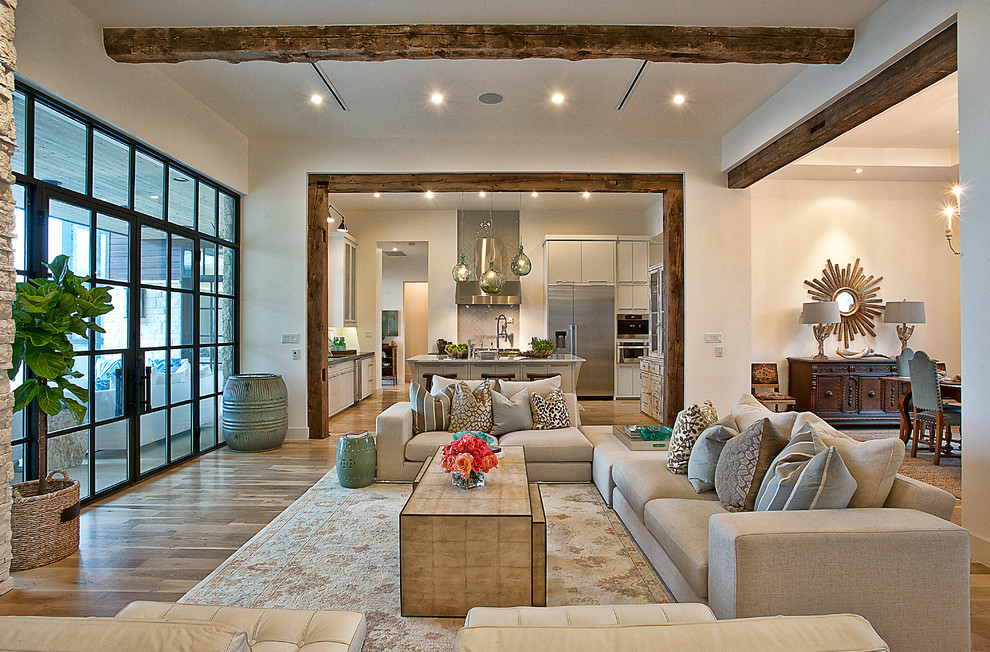 Photo by Cornerstone Architects
You might have to consider updating your furnishings and cabinetry. It makes sense that you budget for some new interior decorating elements to fit the remodeled space and lifestyle.
An open floor plan is definitely a very modern and popular concept. Before you take the plunge and spend the money, step back and consider the pros and cons by looking at the four topics addressed here. You will likely come to love your open space if you spend the time to plan well prior to the renovation.