During times of crisis, homeowners frequently run into a number of issues that need a prompt response and expert knowledge. It is crucial to have the right contractors on call, whether it's a natural disaster, sudden home-related emergency, a structural issue, or any unforeseen damage. This article delves into seven essential types of contractors that homeowners may require during crises, highlighting their roles and the importance of their services
1. Emergency Plumbers
You'll require the assistance of an emergency plumber if you experience a burst pipe, a significant leak, or a clogged sewage line. These experts are accessible round-the-clock to handle plumbing crises and stop your home from further water damage. Prompt action is essential to minimize water damage and prevent costly repairs.
A burst pipe can quickly turn a home into a waterlogged disaster area. Not only can it cause extensive damage to walls, floors, and belongings, but it can also disrupt your daily life. Swift action from an emergency plumber might help you stop more harm and restore control of the situation.
2. Electricians
Electrical emergencies can be dangerous and require immediate attention. Whether it's a power outage, a sparking outlet, or defective wiring, electricians are trained to securely manage electrical problems. Neglecting electrical problems can result in fires or other electrical hazards, underscoring the vital role of prompt electrician intervention.
Electrical problems might not only be a pain but also a significant threat to life. Power outages can leave you without heating or cooling, spoil perishable food, and disrupt essential medical equipment. Electricians can swiftly diagnose and rectify electrical issues, restoring safety and normalcy to your home.
3. Roofing Contractors
A damaged roof can result from severe weather, fallen trees, or wear and tear over time. Roofing contractors may evaluate the problem and carry out the required repairs or replacements when your roof begins to leak or exhibits symptoms of damage. You must have a watertight roof to stop future damage to your home.
If roof damage is not immediately repaired, it may get worse quickly. Even a small leak can result in substantial water damage, jeopardizing the stability and security of your property. Roofing contractors can provide timely solutions, preventing further deterioration and costly repairs.
4. HVAC Technicians
Particularly during severe weather, a broken heating, ventilation, and air conditioning (HVAC) system can make living conditions uncomfortable and have an effect on indoor air quality. In times of crisis, it is important to have access to HVAC contractors who can quickly respond to repair or replace faulty units. These contractors possess the expertise to diagnose issues, perform necessary repairs, and ensure that the HVAC system is operating efficiently, providing comfort and clean air to the homeowners.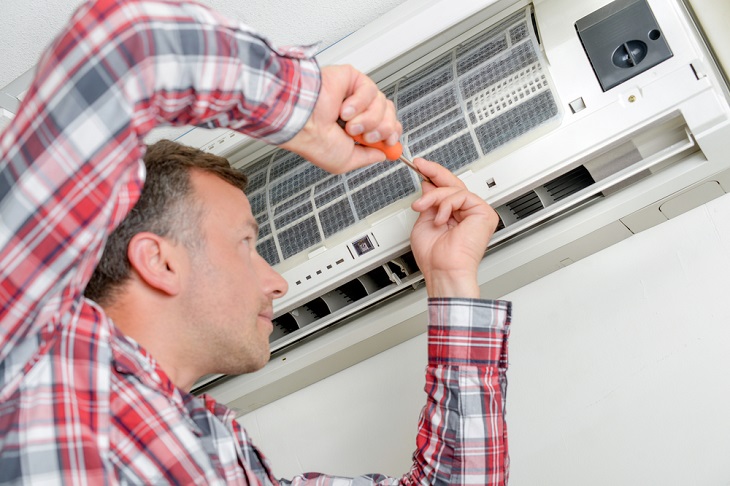 5. Locksmiths
Unexpected lockouts and security breaches might occur, leaving you exposed. Locksmiths specialize in providing emergency lockout services, rekeying locks, and enhancing your home's security. A locksmith can protect your home and immediately give you back your piece of mind.
Your home may become a target for robbers and intruders if your security system is compromised. Locksmiths can respond quickly to security issues, ensuring that your family and your property are protected.
6. Water Damage Restoration Specialists
Several factors, such as burst pipes, flooding, or storm damage, can cause water damage. Residential water damage restoration specialists are equipped to handle your home's cleanup, drying, and restoration after a water-related crisis. Their knowledge can stop structural damage and mold growth.
Long-term effects of water damage might include harm to your home's structure as well as to your health. Mold and mildew can develop in humid environments and pose health risks to occupants. These professionals can reduce these dangers and make your house safe and livable.
7. General Contractors
In the wake of a significant disaster, such as a storm, earthquake, or fire, a general contractor may be required to supervise massive repairs and reconstruction. These professionals can coordinate various trades, manage permits, and restore your home to its pre-crisis condition.
Severe catastrophes have the potential to be mentally and physically exhausting. General contractors can provide much-needed support by managing the complex home rebuilding process. They can assist you in overcoming the difficulties of rehabilitation so that you can more easily return to your daily life.
Conclusion
In conclusion, being prepared for home emergencies is vital. Knowing the right contractors to contact in times of crisis can make a significant difference. Don't wait until disaster strikes; be proactive in researching and establishing contact with these essential professionals to ensure your home's safety and security. Swift action and the right experts can help you overcome even the most challenging situations, allowing you to protect your home and family effectively.