The do-it-yourself home improvement market continues to grow. In 2020, it generated over $760 billion in revenue. However, your home improvements don't have to be massive renovations across the entire house. Some simple changes make a whole world of difference. Here are a few nice accents that add character to your home's decor.
The Right Paint
Paint dramatically impacts residential spaces. Bright colors that take up a lot of space have the potential of causing a bit of anxiety. Meanwhile, dark tones make a large room feel smaller.
On the other hand, the right paint creates an entirely new environment. Warm, soft colors in the blue, green, yellow, and lavender spectrum make a space feel larger. Additionally, it sets a level of serenity throughout. If you desire, you can add decals and other darker patterns for balance or to accent certain areas.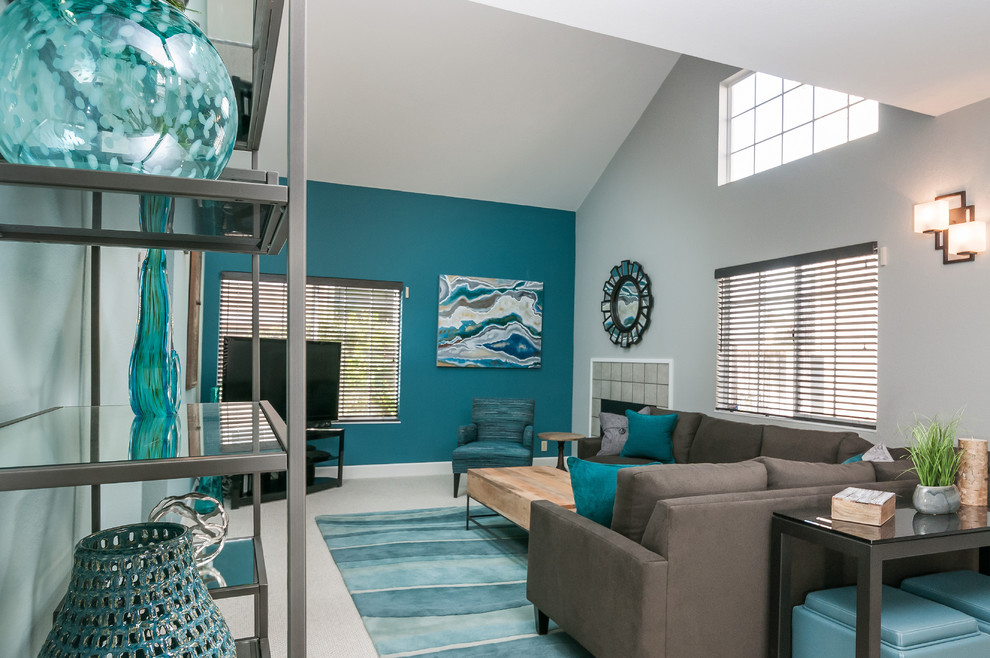 Photo by Anna Jacoby Interiors
Plants
Succulents and other plants don't seem to be unique. Yet, they definitely add a new level of character to your home, particularly when you add them throughout the residence. You can find interesting pots for them or organize them in different arrangements to make them feel more unique.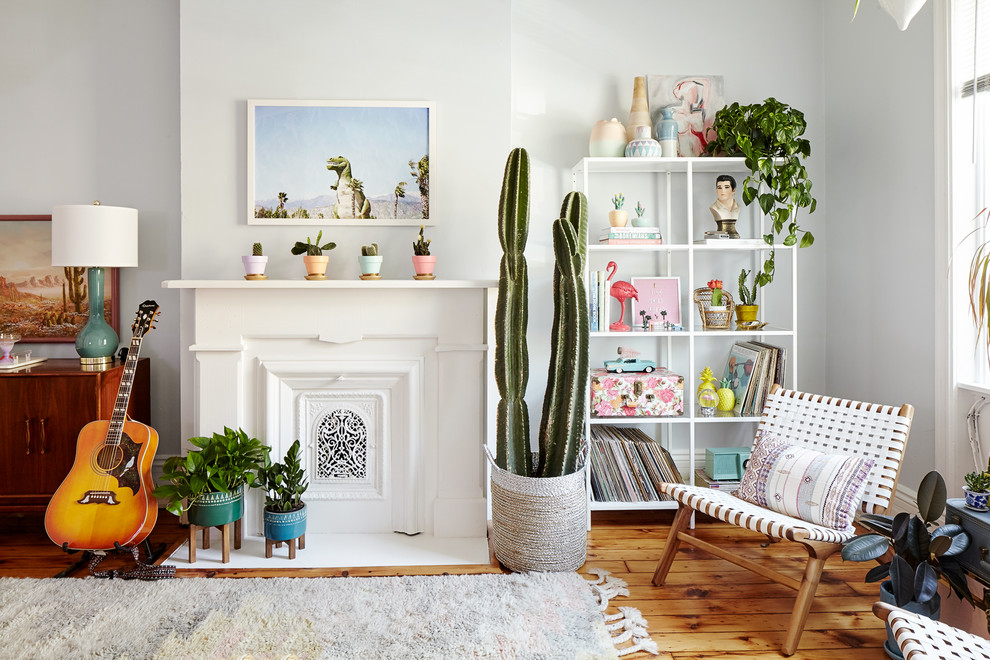 Photo by Michelle Gage | Interior Designer
Not only are flora like spider ferns and English Ivy a pleasant inclusion, but they also help detoxify your home. They have natural air purifying properties that draw chemicals out of the air.
Recycled Wood Furniture
Wood is a beautiful material, and it can add interesting texture and depth to a space. However, there are some sources of wood that are more environmentally friendly than others. For example, tens of thousands of trees have fallen or been destroyed by weather and fire. They litter forests and other areas. However, they don't have to sit there. You can reclaim this wood for pieces of furniture or for structural accents. Companies like Old World Lumber Company also collect wood from old barns and buildings and prepare it to be reused in your home.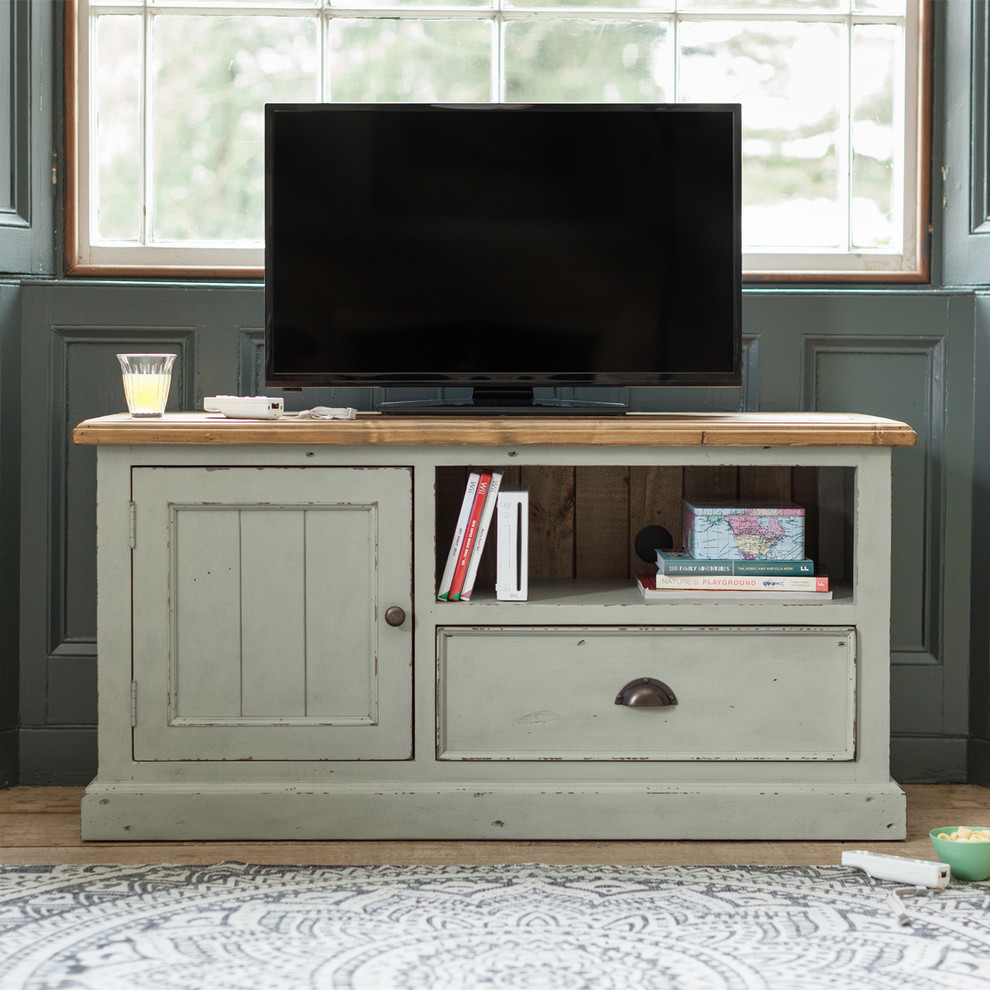 Coffee Corner
There are people who like a morning coffee, and there are others who adore everything involved in the drink. If you fall under the latter category, then establishing a coffee corner in your kitchen certainly adds character. Plus, all of your needs are in one space.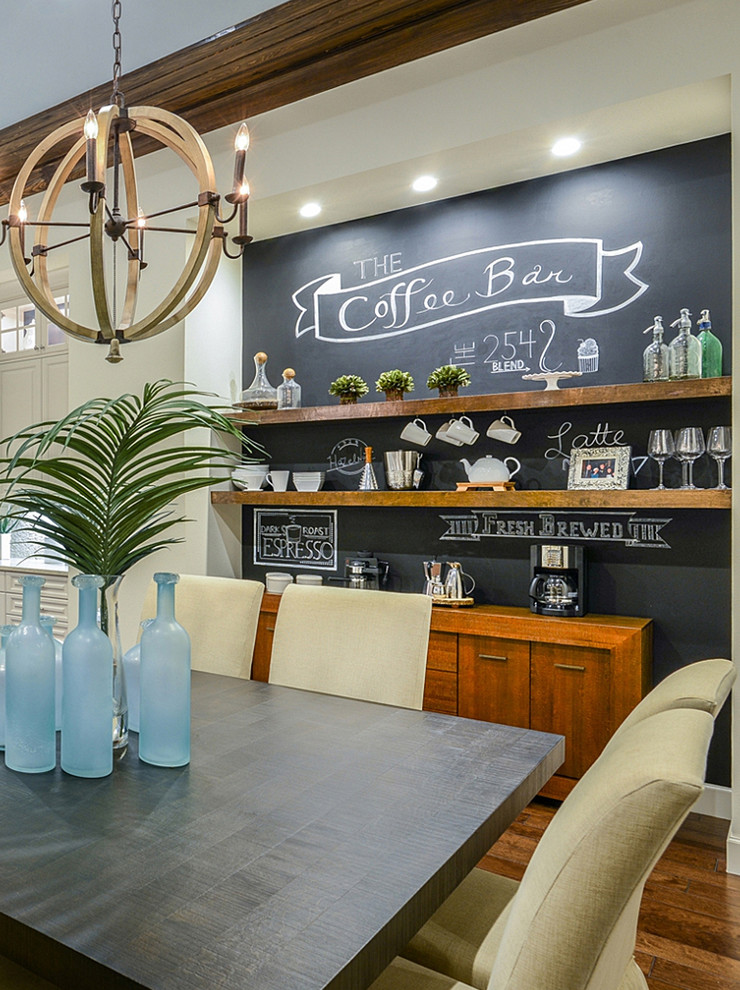 Photo by Beasley & Henley Interior Design
This shouldn't simply comprise a coffee maker and some cups. Incorporate items like a French press, steamers, and other items that true coffee aficionados utilize. Search flea markets and antique stores for special finds that add to the uniqueness of the area.
Cabinetry Hardware
You don't have to tear out your existing cabinets to add character to them. All it takes is some new hardware. Spend a few extra dollars for some stylish handles and knobs. Once installed, they completely transform the look of your kitchen.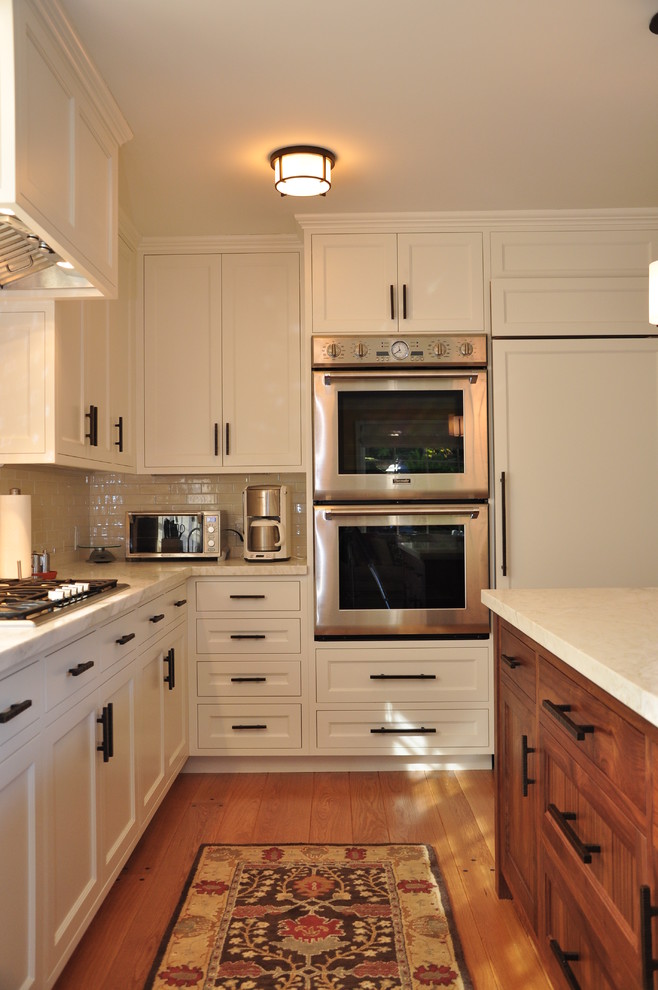 There are many simple but unique accents that add character to your home's decor. Try a few of these to personalize your home and make it something truly beautiful.
Author Bio
Anita is a freelance writer from Denver, CO. She studied at Colorado State University, and now writes articles about health, business, family and finance. A mother of two, she enjoys traveling with her family whenever she isn't writing. You can follow her on Twitter @anitaginsburg.