Creating welcoming spaces requires a little design work and of course, lighting. Lighting is an essential element to every design space to provide the ideal ambiance. Whether it's at an-home, at-work, or outdoor DIY project — make a lasting impression and welcoming space with rope lights!
Here are some great ways to use rope lights to get exactly the effect you are looking for.
1. Freeform Rope Lights
Freeform rope light phrases are popular design accessories used to make feature pieces that can be used in any room or office. Create the perfect highlight for any living room, kitchen, outdoor space, or office.
To make a freeform rope light phrase, first explore sign designs and pick a word or phrase that will fit the space and look amazing on the wall. Next, trace out the design and make a perfect template. Using paper for a sketch is a great start or use chalk on the wall. Use curves in the design (avoid sharp edges), and determine the length of rope light you will need. You can also ask a neon lighting company to help you design and build it for you for much cheaper than one used to. With newer LED technology, neon is available to everyone now.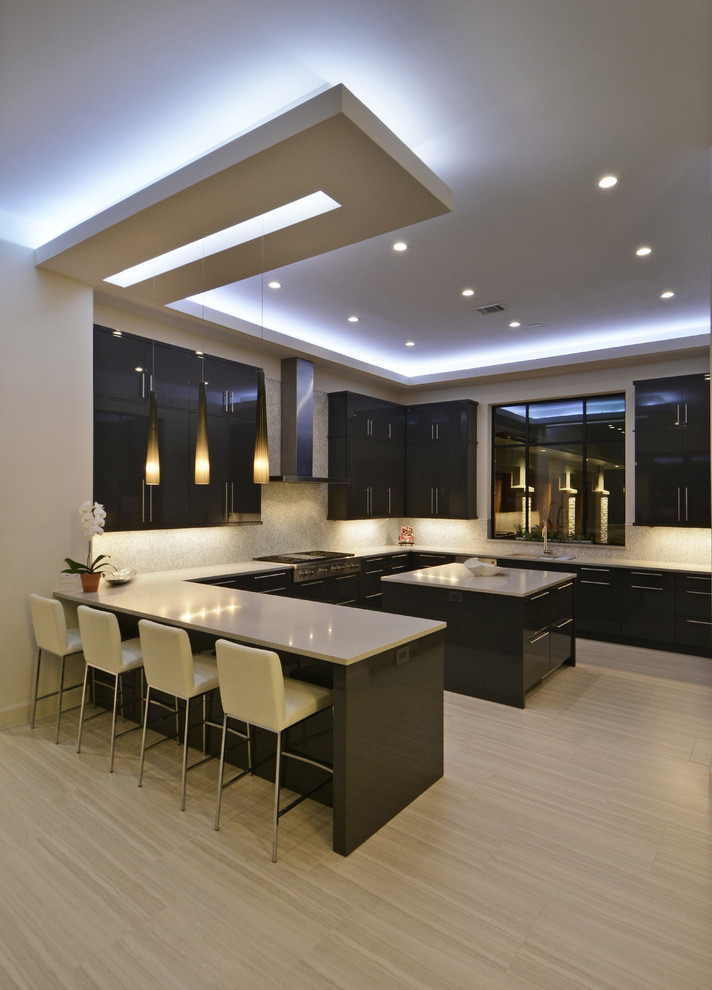 Be sure not to allow the rope lights to touch each other as they could melt together. Rope lights create heat and should be given plenty of ventilation space to allow them to breathe and stay cool.
Use clips to mount the rope lights right on the wall or a frame to then hang it as a sign. Battery operated rope lights are the perfect choice and come in any color combination of your choosing to create a freeform rope light design.
2. Outdoor Space Rope Lights
Any outdoor space used after nightfall MUST have a great lighting design. Rope lights can be used to create an effectively lit outdoor space with ease. Whether it's an outline of a feature doorway, bar, pergola, or handrail – a smartly designed outdoor lighting feature will immediately add interest and create a fun, designated outdoor space.
String lights can be mounted with clips or hung across supports. Longer lengths of rope lights are the best bet when creating amazing outdoor features. LED lights should be chosen for their durability — using lights outdoors requires a few additional considerations.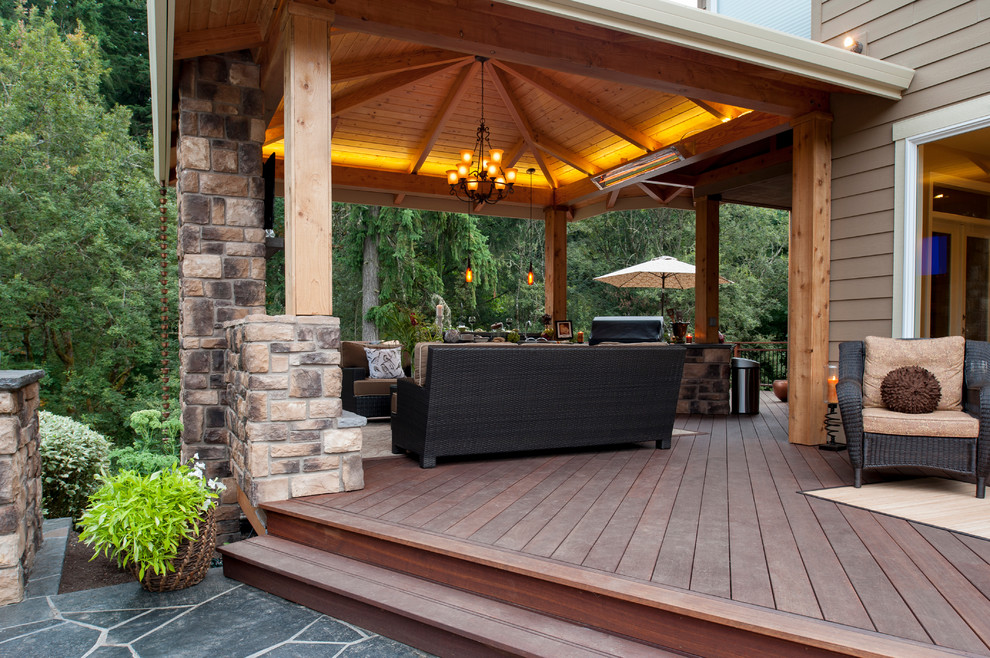 Photo by Paradise Restored Landscaping & Exterior Design
Using waterproof PVC or silicone sealant is necessary to secure all connections, power cords and end caps when using rope lights in an outdoor installation. To help prevent corrosion, use dielectric grease on all metal pins prior to inserting them into both the rope light and the connectors/power cord.
3. Feature Element LED Lights
Create a beautifully-lit feature element in any room with a LED rope light outline. Choose to enhance any piece of furniture or aspect of a special room. An entertainment center, countertop, alcove, large mirror, or recessed ceiling are great spaces to create ambient lighting using rope lights. Be sure to coordinate your LED feature with other interior lighting choices.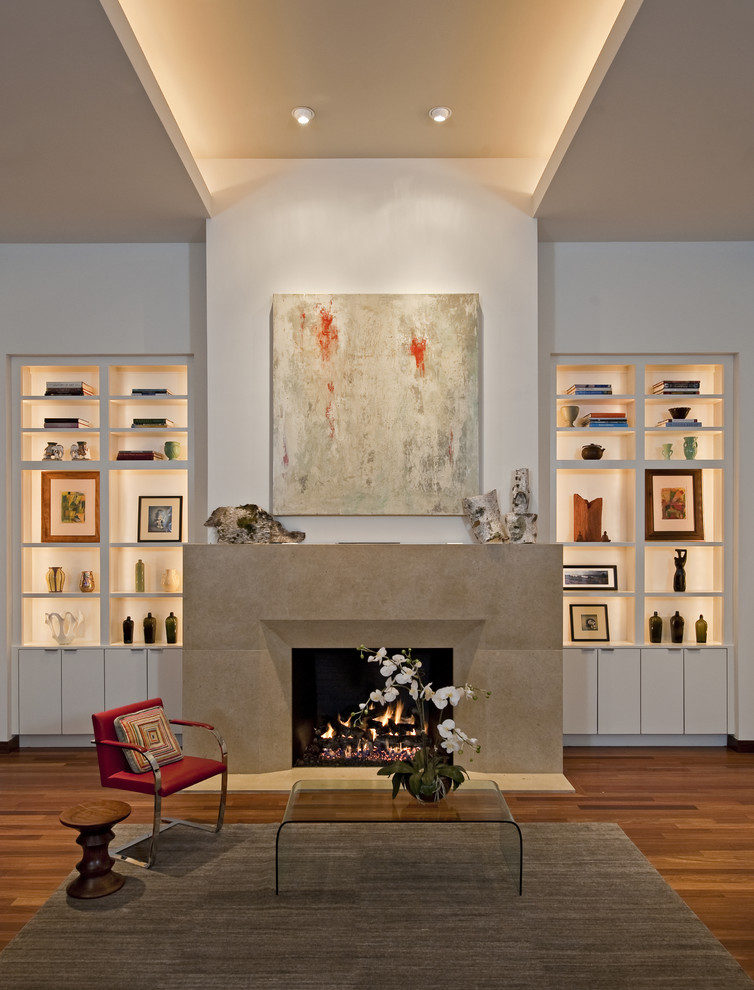 Photo by Bulhon Design Associates
When using rope lights for color enhancement, placing them in a straight line is essential. Use mounting tracks to help keep them in place by positioning the tracks in the correct location and then snapping the rope light to the track to keep it in place. Tracks can be secured to surfaces using nails, screws, or strong adhesives.
Once the feature element has been outlined with rope lights, use a controller to set the right mood with the chosen LED color or colors for the room.
4. Rope Lighting A Landscape
Rope lights are the first choice in today's choice for landscape lighting. They are the most versatile and sustainable outdoor lighting option, more cost effective than solar options, and can span large spaces with ease.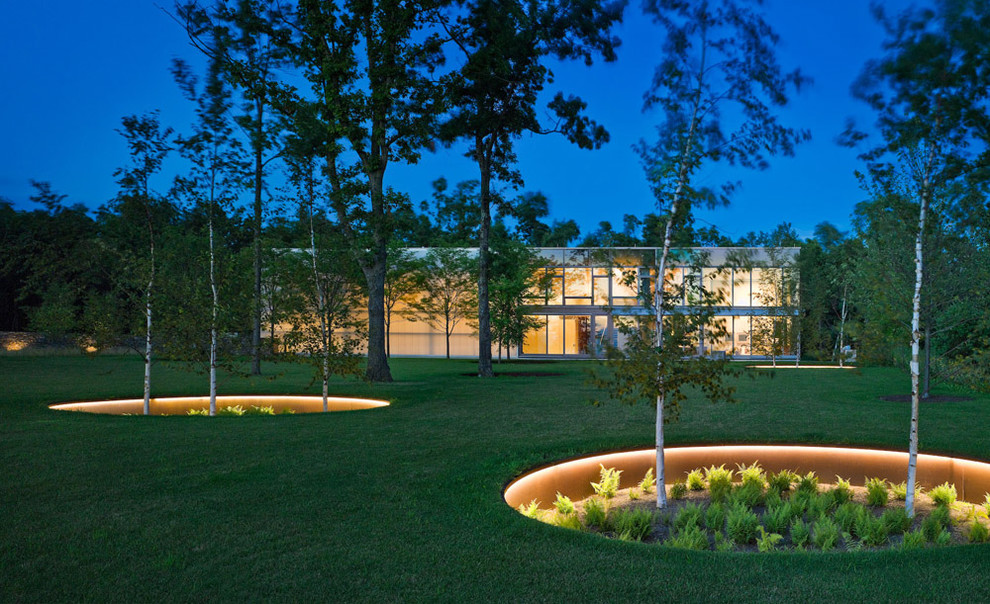 When highlighting landscaping, it's important to have the proper connectors and accessories. The most common connectors are splice connectors, T-Connectors, X-Connectors, and Y Cord. To create a great lit landscape, be sure to measure the lengths of rope light needed in your landscape design and plan the installation using the connections you'll need to get the job done.
Create year-long beauty and safety by providing lighting to your home's landscape. Edge your sidewalk, steps, and flower beds for remarkable curb appeal.
5. DIY Anything Rope Lights
Turn your crafting ideas into LED creations with rope lights! Battery operated rope lights can be used to make fun family crafts for home, school, friends, and family.
Costumes, car accessories, home accessories, and holiday crafts are all well-suited to add-in a rope light element. Mirrors, bookcases, chairs, car dashboards, stockings, wall hangings, virtually anything you can imagine can be highlighted using rope lights.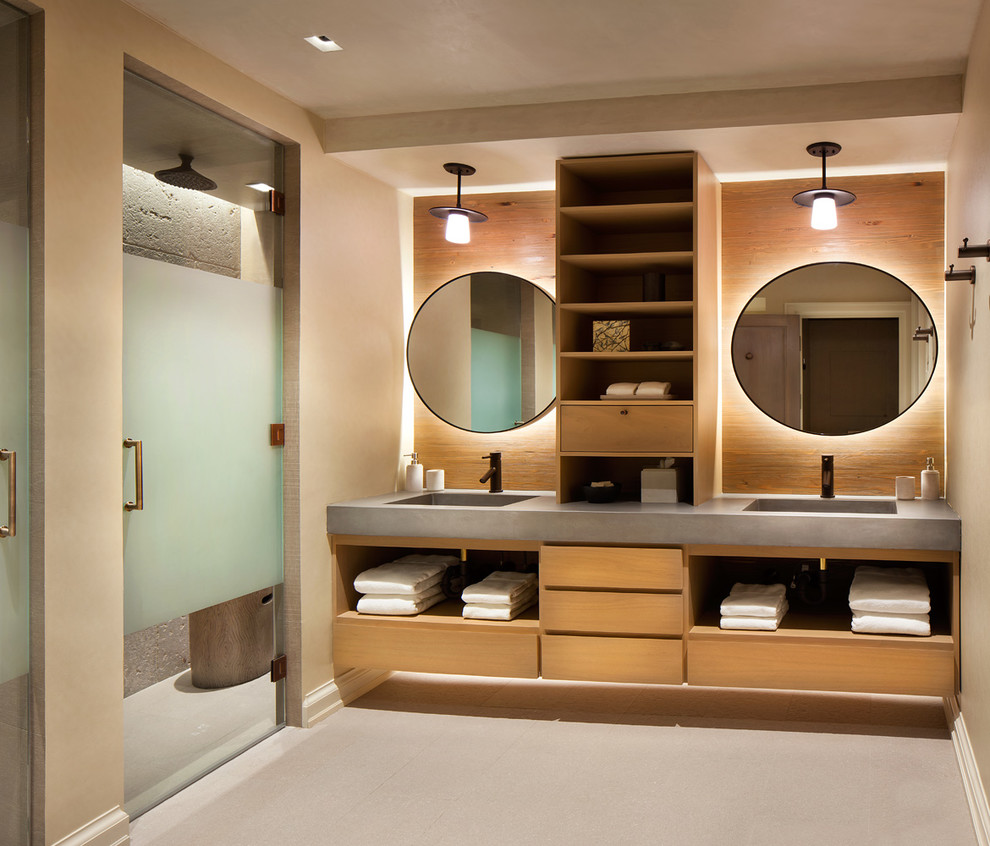 We especially love costume ideas for Halloween that are not only fun and unique, but safe.
Shop for the best rope lights for your chosen DIY project online and don't forget to plan out your design before making your purchase. Draw out your design, measure the length of lights you will need, determine your desired LED color, and needed connectors. Be sure to make the proper considerations for your design including the power option (battery or plug-in) and place to be used (indoor or outdoor). Make your next DIY brighter than ever with rope lights!